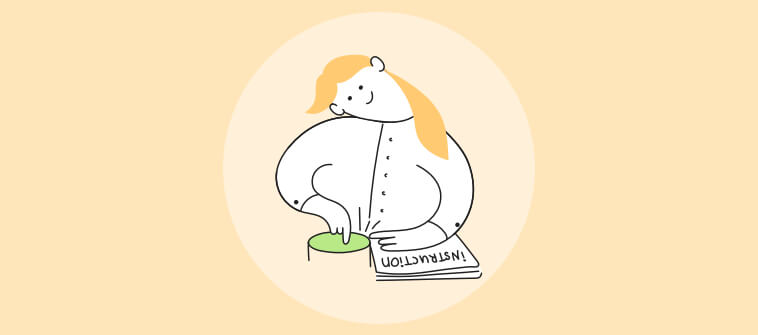 The introduction of artificial intelligence, smartphones, and other digital devices has revolutionized how people interact using information and technology. Amidst such rapid changes, how do you improve your IT services while ensuring a better customer experience?
Well, ITIL best practices can help you set the right foundation!
The ITIL best practice framework can help you keep pace with end-user needs and goals. Your team can track major incidents in real-time, embrace automation with IT help desk software, cut costs, and offer 24×7 support to employees and customers.
If your IT service management is falling between the cracks, then this blog is for you. Here, we will explore the definition of ITIL, see where you can apply it, and most importantly, discuss ITIL best practices that can prove to be a game-changer for your business.
Let's go!
What is ITIL?
ITIL or Information Technology Infrastructure Library is a practical framework and a collection of best practices to deliver, support, and improve IT services. There is no doubt that ITIL is one of the most widely accepted and adopted approaches for IT service management.
This framework is used by some of the leading companies such as IBM, Microsoft, VISA, Walmart, and Bank of America. ITIL is always being updated so that it can meet the changing demands of the modern world.
The first principles of ITIL were created in the late 1980s and were put together as a framework of best practices to help organizations attain maximum value through information technology (IT) services. In the past three decades, the ITIL framework and best practices have undergone several changes and improvements. The latest, ITIL 4 was released recently in 2019. Let's learn more about it in the next section.
Read More: Your Guide to the IT Infrastructure Library (ITIL)
What is ITIL 4?
ITIL 4 refers to the latest version of ITIL – the first major update to ITIL after 2007. The new framework enables organizations to reap maximum value from their IT products and services. The main objective is to help businesses find success in this new technological era of digital services.
So how is ITIL 4 different from other ITIL versions? Well, this version was launched keeping the changing technologies and the overall business landscape in mind. ITIL 4 emphasizes the business and technology world – not only in terms of how it works today but also how it will work in the future with DevOps, Agile, and digital transformation.
How ITIL Helps in Customer Experience
Customers, whether they are internal employees or external customers, have expectations from every business they engage with.
As a business, you might be offering IT support services to the employees who use your office printers, laptops, or other software. Similarly, you might be offering cloud storage services to different business clients. Now, in both cases, the end-users expect you to offer 24×7 service and resolve their issues in the shortest turnaround time.
ITIL best practices help you modify your IT service management in such a way that your business becomes better prepared to manage customer expectations. You can track IT incidents in one place, reduce costs, enhance employee productivity, and improve the customer experience.
Where Are ITIL Best Practices Applicable?
When it comes to IT service management, ITIL best practices can be applied to a vast range of fields. Let's quickly see where ITIL is applicable:
1. IT Asset Management
IT asset management is a process that ensures a company's IT assets such as hardware, software, digital data, etc., are recorded, maintained, and upgraded from time to time.
The ITIL best practice framework will ensure that all your company-wide assets are maintained over time, and employees can reap the maximum output from them. You will also understand which new assets are in demand and which existing ones need replacement.
2. Incident Management
Incident management is another popular process that helps you track and manage unplanned events or service interruptions in your organization. The purpose is to restore the service to its normal state at the earliest.
Repetitive incidents can hamper your company's reputation and spoil the customer experience. For example, the incident of your business website going down can negatively impact the online shopping experience. However, with ITIL best practices in place, you can track incidents in real-time and make sure they are resolved at the earliest.
3. Knowledge Management
Knowledge management is a process that helps you create, share, update, and access knowledge no matter where you are. In simpler terms, your employees and customers will be able to access help content to get quick answers.
Keeping ITIL service management best practices in mind, you can create a vast library of information or knowledge base. This data must be carefully checked and updated from time to time in order to help end-users resolve their basic concerns on their own.
4. Change Management
Change management is a process that helps you implement or enable company-wide changes while minimizing the impact of those changes on your IT service delivery.
With the right framework and best practices in place, you can easily implement changes and track their impact on your business from time to time. Whether the change is simple or complex, the right change management process will help you minimize risk and reduce the chances of severe disruptions.
Read More: Help Desk Glossary: 60+ Terms to Better Understand Your Help Desk
7 ITIL Best Practices to Enhance the End-User Experience
The right combination of ITIL best practices can help you meet your business goals without making heavy investments. Its time to explore the 7 ITIL best practices for CX:
1. Understand & Communicate the Value of ITIL
Even before you try to implement ITIL management practices, you need to understand how it can create business value and communicate the same to others.
If you simply wish to implement ITIL in your organization because it "fixes IT issues", you need to rethink your strategy. In its true essence, ITIL is not only about support but also about people and technology.
Try to understand the problems that you wish to solve for your business. It will help you align your business objectives with the ITIL objectives. Moreover, to reap the best results, communicate the value of ITIL to all departments so that there is no lack of knowledge or awareness around it.
Hold sessions with department heads and showcase the various benefits of ITIL. Tell them how they can solve the problems that are unique to their department, track their incidents or requests in real-time, and make the best use of available IT services. Clear communication and understanding is the first step towards enhancing the end-user experience.
2. Streamline Incident Management
An incident refers to any event that has the potential to lead to the complete loss or temporary disruption of an organization's operations, services, or functions. Managing incidents proactively is considered one of the top best practices in implementing ITIL.
For example, imagine an Airline company's system fails due to a software bug. Such an incident can make the system unable to scan boarding passes and can eventually lead to flight delays. Therefore, you need to spot incidents quickly and make sure they are resolved fast to minimize the impact on your business.
So how do you streamline incident management? Well, there are two ways to do so:
Group similar incidents together: It is common for users to encounter a similar problem and raise different tickets for them, respectively. Now, instead of treating these as separate incidents, your support agents can group them together, cut down on their workload, and resolve incidents faster.
Mark an incident as resolved only after confirmation: Many IT support professionals simply mark an incident ticket as "resolved" or "closed" because they have worked on it. As an ITIL best practice, you must take confirmation from the customer or employee and check if the issue still persists or not.
3. Track All Incidents and Requests in One Place
The users of your IT services whether they are customers or employees must have different ways to contact your business when things go wrong. For instance, they might use communication channels such as live chat, email, phone, self-service, etc.
But with so many different channels available to users, how do you store and track incidents in a single system? Well, a robust best IT help desk software can help here. Your support agents can track every single interaction, whether it has been shared via web forms or sent via email.
Tracking everything in one place reduces the back and forth of using multiple tools. Rather than using a separate tool for every channel, agents will be able to respond to all incidents and requests from a single dashboard. Moreover, this will further help your team save time and focus on more pressing end-user issues.
Read More: Incident VS Service Request: Understanding the Difference With the Help of Examples
4. Provide Self-Service Options to Users
There is no doubt that customer service has evolved from "how may I help you?" to "help yourself". But here is a big question – do customers really prefer self-service options?
According to a study by Harvard Business Review, around 81% of all customers attempt to take care of their problems themselves before reaching out to a live representative.
Encouraging self-service is considered one of the top ITIL best practices for customer experience. You can create a vast knowledge base and assist customers with their basic IT service-related queries or issues.
Make sure your knowledge base library includes step-by-step tutorials, guides, IT troubleshooting steps, FAQs, and help articles. No matter how you present your content, employees and customers should be able to find the right help information at the right time. You must also add links to relevant help articles on your website.
In addition to this, by leveraging other self-service options such as IVR (Interactive Voice Response), chatbots, etc., you can reduce support costs and save your team's valuable time.
Read More: How to Create an Internal Knowledge Base
5. Identify Risks and Take Proactive Measures
Every business would feel great if there were no issues at all. Employees will be at their productive best, and end-users will enjoy uninterrupted IT services. However, that's never the case.
Even though you cannot eliminate 100% of the problems, you can still identify risks early and prevent them before they become widespread issues.
Here are some risk assessment best practices you can follow:
Check recurring incidents or requests. For example, if a majority of customers complaint management software about security issues, you might want to upgrade the security features of your products or services.
Track all IT assets in one place. This will help you identify the ones that need to be replaced or any new assets you need to purchase for smooth operations.
Proactively communicate company-wide incidents to employees and customers so that they know what is going on before bombarding your support team with calls or emails.
Conduct internal research and try to spot trends. Understand the root causes of major problems and what can be done to minimize them.
Take user feedback regularly and try to understand what can be improved from their point of view. You can do this through one-on-one interviews, surveys, or forms.
6. Automate Processes Using IT Help Desk System
Manually managing your IT services can pose business-threatening implications. No wonder the ITIL framework of best practices includes the role of process automation.
Right from ticket routing to automated notifications, there are a lot of tasks you can automate using the right IT service desk software. Let's explore them right away.
Ticket Routing: With the automated ticket routing feature, you can automatically route tickets to agents who have the relevant experience and technical expertise to resolve them. So instead of picking easy tickets, agents can actually focus on the tasks assigned to them.
Chatbots: Modern service desk systems allow you to develop chatbots that are powerful enough to assist employees or customers with their basic queries. These bots can also be used to route chats to relevant team members or departments.
Automated Alerts: How does your team know when someone reports an incident or registers a request? Well, you can be automatically notified about these with the right tool. For instance, agents can receive automated alerts on ticket creation, while customers can get email notifications when their problem has been resolved.
Read More: 10 Service Desk Automation Ideas that Boost Performance and Quality
7. Review and Report on Key Performance Indicators
Improving the quality of your IT support is not possible if you don't have key data about your performance. You will have no idea about what you are doing well or the areas you need to refine.
Creating intensive reports can lead to better analysis, evaluation, and, most importantly, decision making. While creating reports, you must focus on the following metrics or KPIs:
The number of tickets raised and closed each month: The total number of tickets raised and resolved each month will help you monitor support demand. You can see if you have enough agents to handle those tickets or not.
Average resolution time: This refers to the average time taken by your team to resolve incidents or requests completely. You must look to automate your process to reduce your average resolution time.
Cost per ticket: You must know how much it is costing your business to resolve a support ticket. To reduce your cost per ticket, you must look to encourage self-service with a knowledge base or chatbots.
Problems and changes linked to major incidents: Try to identify the major incidents reported in a given period of time and see what changes were made to rectify them.
User satisfaction: User satisfaction is an important KPI that shows how quickly you are handling issues and how happy users are with your service. You can share surveys to monitor the user experience and satisfaction levels.
As an ITIL best practice, you must also share reports with department heads, investors, and other stakeholders to demonstrate your progress.
Read More: 15 Help Desk Metrics to Improve Customer Support
Ready to Deploy ITIL Best Practices?
For decades, organizations have deployed IT service management best practices to improve business processes, cut costs, and enhance the experience of IT service users. If your business is looking to embark on the same path, there isn't a better time than now.
However, before you go all in, you need to communicate the value and benefits of ITIL to different department heads and win their confidence. To get the maximum benefits, track all incidents and requests in one place, offer self-service options to end-users, automate manual processes, and report on key performance indicators.
Remember, you don't have to follow what other organizations are doing. Customize the best practices of ITIL according to your business goals and delight customers with exemplary service.
Do you want a free Help Desk?
We have the #1 Online Help Desk Software for delightful customer support