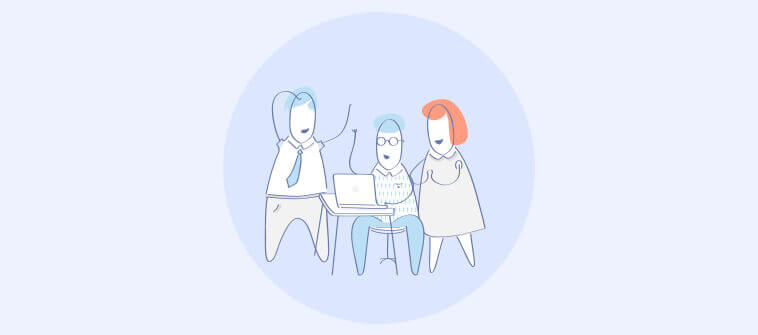 Undoubtedly, the help desk is the lifeblood of an organization. A robust help desk addresses the queries of customers promptly and yields a powerful service cycle. By ensuring customer-centric service, the help desk enables businesses to create a rapport with end-users, maintain their image, and build customer loyalty.
Businesses exploit help desk management software to automate processes and to organize workflows. However, the help desk management system needs to be optimized to maximize its benefits for the business.
Help Desk Best Practices
Here's a table of content to give you a quick overview:
1. Start with Existing Process
While employing help desk management software, most of the businesses think of building the infrastructure from scratch. So, they leave their existing processes and create a new process. Such organizations are required to re-train their service team and familiarize them with new procedures. Hence, it wastes a lot of time in training.
Furthermore, it may even confuse customers who are accustomed to the existing system. It is, therefore, better to integrate help desk software with an existing system. The software can be used to streamline and simplify current processes.
When you exploit help desk management software while keeping your existing processes intact, you don't need to train your agents. Instead, your representatives can devote more time to having quality conversations with end-users.
2. Grow Iteratively
Slow and steady wins the race, which is a tried and tested strategy that applies very effectively to every business and organization. So, instead of making gigantic changes, it is better to make small improvements in the help desk system. The businesses that grow promptly are most likely to crash as many organizations fail in handling massive increases in the workload with their limited resources. An organization should start with new and smaller projects. The agents can then work on these small improvements and lead to iterative growth.
3. Design Help Desk Catering to User Experience
The primary aim of the help desk management system is customer satisfaction. So, user experience should be considered while designing the help desk management system. User experience entails to emotions, attitude, and experience that end users have while using the products/services.
The help desk should be designed to provide a meaningful experience to the users. You can think of creating an engaging interface, simple navigation, and efficient processes.
To create the best help desk software based on user experience, agents must collect feedback from the customers regularly. The feedback should be related to the needs and desires of customers. Then, changes should be made in the help desk system to make it customer-centric.
4. Create a New Ticket for Every Customer Interaction
Since customers are at the core of every business, so every interaction with them is important. One of the organizations' help desk best practices is to create a new ticket for every interaction with patrons. This facilitates the business in keeping a track of open cases and in keeping updated information of the users. A record of all complaints about a single user is kept, which allows businesses to provide proactive and personalized customer support. So, you should create a new ticket for every in-person conversation, email, social media message, online request, phone call, alert, message even if it is from the same user.
5. Focus on Delivering Value to Customers
Customer is a key component of every business model, and delivering value to customers is one of the key principles of IT helpdesk management. VA. Every business should strive to offer optimal value to the customers. So, you should train your support team to go the extra mile to deliver value to the customers. This small gesture can gratify customers and build customer loyalty. So, your support team should be ready to do something out of their normal procedure just to solve the issue of customers.
6. Collaboration
Collaboration in team members is important not just for the organization but also for the customers. Collaborative efforts of the cross-functional team allow quick resolution of issues related to end-users.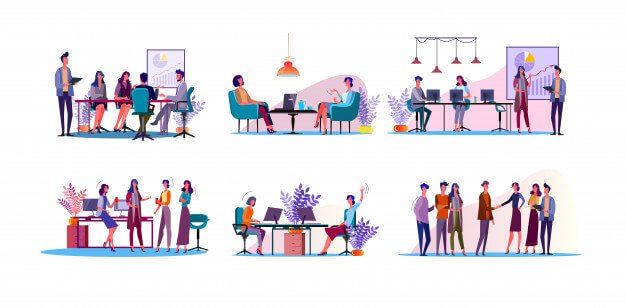 If a customer complaint is related to both the IT department and the finance department, then collaboration between both departments facilitates quick resolution. With a robust help desk system, different departments can check open tickets and work closely to solve issues without delays.
7. Work Holistically
According to this principle, the help desk team should consider the whole value chain instead of focusing on a single process or activity. When a user contacts the help desk, the service team should consider a broader picture in mind. The concerned agent should think of how the issue can impact business and give an all-inclusive solution.
The solution provided by a customer representative should be such that it helps customers to achieve their intended outcome. For instance, a technical expert should not just offer technical help, but he should offer other solutions to fully resolve the issue.
8. Focus on Transparency
An organization should offer transparency to the customers at all times. When the customers are aware of the processes, systems, and status of their complaint requests, they tend to trust the organization. This facilitates organizations in building a rapport with the customers and in enhancing the customer base.
All the contenders in this Curated list of top SaaS-based help desk software of 2020 facilitate sound communication between customers and support representatives and enhance transparency. To prioritize transparency, you can automate the updates to keep customers in the loop. With this, customers exactly know what is happening from time to time. This not just saves the time of your agents, but also reduces emails from customers seeking an update.
9. Document service SLA
Service Level Agreement (SLA) defining both internal and external services to be performed by the IT helpdesk is between a company and its customers. The SLA must be used to track performance against business objectives. It facilitates measuring the success of services based on expectations set. However, tracking SLA's is difficult as businesses are stuck in raw data. Using robust help desk management software is the best solution in such cases. The software uses tools to find metrics like how long it will take to fix an issue.
10. Document processes
Whenever a new help desk representative or technician enters the team, he may face problems in understanding the process. So, organizations must ensure quick on-boarding. This will facilitate the help desk in helping customers in a time-efficient way. For this, processes can be documented along with highlighting different ways to solve different issues. So, new representatives can use predefined processes in solving customers' issues quickly.
11. Observe Output
The best way to ensure effective IT helpdesk management is to examine operational outputs. The most important parameter is the cost. So, you need to find the operational cost of providing effective IT helpdesk services related to each ticket raised. After getting an indication of the cost, you'll be able to decide which issue can be resolved quickly and economically.
12. Choose the Service Provider Wisely
While choosing a service provider for help desk management software, you should act wisely. You should check all the features and offerings along with costing to crack the best deal. You should ensure that the chosen helpdesk software should allow you to offer end-to-end support.
The purpose of using a help desk management tool is to improve your workflow, streamline operations, improve business, and gratify customers. So, you should select software that aligns with your business goals. It should also include all the integrations and features that you need.
These were 12 best help desk practices and principles that every business should implement. You can execute some or all of these in your organization to optimize help desk management. If you are looking for the best helpdesk management software that can empower your business, then your search ends at ProProfs Help Desk.
Do you want a free Help Desk?
We have the #1 Help Desk for delightful customer support starting at $0