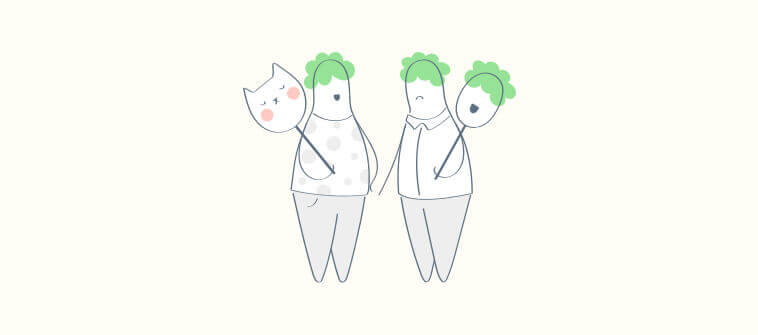 The contemporary business world is flooded with the dog-eat-dog corporate mentality. Entrepreneurs are always advised that to taste success, they need to be ruthless, competitive, and above all, pragmatic. Amidst all this unsentimental chaos, empathy often takes the back seat.
Will the real CEO (Chief Empathy Officer) please stand up?
The average entrepreneur will tell you that empathy is important. Great. But is empathy even prevalent? If yes, then has any business benefited from it?
If you observe the world around yourself, empathy is the social glue that holds society together.
According to a report, the top 10 companies in the Global Empathy Index 2015 generated 50% more earnings compared to the bottom 10.
Clearly, empathy is both prevalent and much-needed for success. In a competitive business world, empathy makes you pause and see the people you engage with as humans above anything else.
Read this blog to learn how you can build an organizational culture around empathy and embrace healthy competition. Let's win people with kindness!
Putting Yourself in Your Customer's Shoes
In real life, we all have experienced someone being empathetic towards us or shown it for someone else. Remember the time you flunked your exams and how quick your friends were to empathize with you? It felt great to know somebody is there who understood your situation and kept a non-judgemental stance.
Empathy is not much different when we shift our focus to the business environment. By putting yourself in your customers' shoes you can better understand their needs and concerns.
Now, due to the ongoing COVID-19 pandemic, many small businesses are having a hard time communicating with their customers. Since most stores and offices are temporarily shut, customers don't know how to reach out to their favorite brands.
Google was quick to realize this pain point and seems to be breathing life into such small businesses with its new features. For Google, millions of small businesses form a major chunk of its customer base and with an empathetic approach, it is helping them stay alive.
Google launched an appointment-setting program to help small merchants offer easy online appointment bookings. Customers can book appointments directly from a company's Google Business Profile and then add them to their own Google Calendar.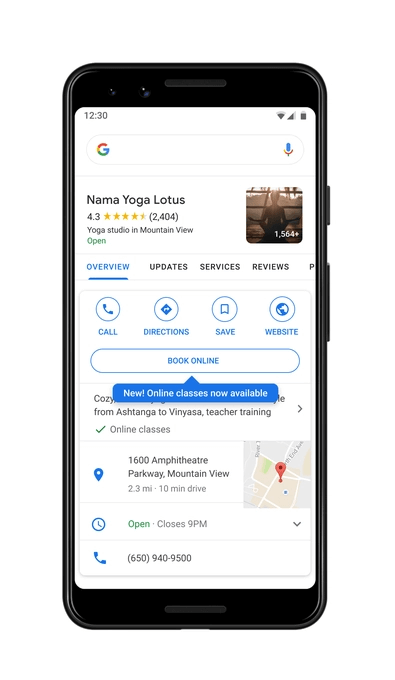 Image Source: Techcrunch.com
Indeed, a thoughtful initiative to bridge the gap between businesses and customers in a pandemic-affected economy. Empathy at its best!
Cognitive & Emotional Empathy in Business
Many people often wonder, is empathy an emotion?
Empathy is versatile, it can be represented in thoughts, emotions, or actions.
You'll need to understand the intricacies of empathy in order to maximize your ability to implement it in your company's culture.
Let us explore the role of cognitive and emotional empathy in business with examples.
What is Cognitive Empathy?
Imagine you are in the Used Car Business. On one fine summer afternoon, a customer who had recently bought a used Honda Civic comes running to your store with a problem. He complains of brake failure, and you ask the mechanic to take a look. The mechanic uses his knowledge, skills, and experience to understand the issue better.
This is an example of cognitive empathy. It refers to the cognitive act of knowing and understanding someone else's situation. It is more concerned with understanding at an intellectual level rather than an emotional level.
What is Emotional Empathy?
Taking the same example forward, imagine the customer expresses a range of emotions like- fear and grief as he almost came face to face with an accident. While the mechanic is fixing the brake pads, your sales rep shares how he encountered a similar experience once and reflects similar emotions of sadness and fear.
While exploring emotional empathy, we realize that it is concerned with the physical emotions that you feel with another person. This attribute can help your business foster a close, long-term relationship with every customer.
An Empathetic Approach to Winning Customers
Empathetic listening makes customers feel valued
Empathetic communication ensures that all participants can communicate their thoughts and emotions freely. Empathetic listening is all about hearing the other person rather than imposing your own ideas. We all have seen how sales professionals are always ready to recite their sales scripts that they have learned by heart over time. In such a case, the customer is bound to feel that this interaction is more focused on attaining a sales target than it is about them.
Whenever customers walk into a retail store for the first time, their eyes are scanning the entire place. An empathetic representative should get into the picture and try to understand the customer's needs to offer the best assistance.
Empathy allows you to treat customers with dignity and respect
Every potential customer wants to be treated with the utmost respect and dignity, whether they end up buying from you or not. An empathetic approach ensures that your business never compromises with respect even when you have to say 'no' to the customer.
For instance, imagine you went to an apparel store to exchange a shirt you had bought last weekend. The store representative pays complete attention to why you want to exchange and keeps a non-judgemental stance throughout. After the exchange, the rep shares a link with you to share your feedback, and you could not feel more respected and delighted. This is the power of empathy.
Empathy leads to stronger customer relationships
Empathy can help your brand foster lifelong personal customer connections. That's not the end of the story, it gives you the opportunity to strengthen customer relationships at every touchpoint.
For instance, a small gesture like remembering customer birthdays, wedding anniversaries, or other important days will make your customers feel special. As a matter of fact, they would look forward to personalized emails or phone calls from your end during their special days. Adopting an empathetic approach lets you think beyond a formal relationship as your business attempts to go out of the way to make customers the center of your business.
Empathy helps you rectify a negative customer experience
Every business is prone to make mistakes, and no business can claim that they have a 100% customer satisfaction rate. However, empathy can help you rectify those rare negative customer experiences.
For instance, let's say you decided to dine out only to encounter that the waiter served you the wrong meal. Now anger and frustration are justifiable on your end. However, an empathetic waiter or manager can understand your anguish and offer you a quick meal replacement. Moreover, a complimentary discount on the meal can turn the situation completely around. Therefore, handling challenging customers or situations becomes an opportunity to improve relations when using an empathetic mindset.
Top 5 Strategies to Put Empathy 'In Action'
When a customer tells you that he is stressed about the delivery of a product- do you respond with empathy? Or do you simply react with a cliche 'We will get back to you soon' line?
The answer to the above question can reveal a lot in terms of how successful you have been at instilling empathy in your business culture. Even if you have not focused on empathy previously, here are your go-to strategies to develop an organizational culture around it.
1. Rethink the Way You Listen & Ask Questions
Employees and customers have a lot of questions on their minds. The only question is: Are you listening hard enough? Every formal or informal conversation deserves your undivided attention; even a trainee that joins your business should not feel that his/her opinion does not matter.
Active listening can help you dive deep into the minds of people and understand their situation better. Moreover, your business needs to ask the right questions at the right time. You can float surveys across your team members and customers and leverage their valuable feedback for overall improvement. You can also share a Net Promoter Score (NPS) survey to measure the likelihood of your customers or employees referring your business to others.
2. Hug Your Customers With Courteous Support
No matter how many times empathy gets ignored in the real world, it still remains the best way to show your customers that your business cares. It might not be always possible for your customer service reps to fulfill customer demands or solve their problems. However, a courteous approach can make them feel that their concerns matter and are understood. But when a customer comes running in with an issue, will empathy be enough?
Your business needs to leverage the right customer support tools like the ProProfs Help Desk to resolve customer queries in real-time. As a leading SaaS company, ProProfs has always set the right example by offering courteous and timely support. Here is a great example of what our customers think of our support process.



3. Mind Your Corporate Social Responsibilities
When you strive to be a socially-driven brand, you are much more likely to attract consumers who share the same values and beliefs. A study highlighted that around 40% of consumers seek purposeful brands and trust in brands to act in the best interest of society. Today more and more organizations are doing their bit to support social causes.
For instance, ProProfs has always believed in the power of enacting positive change and lending a helping hand for those in dire need. It partnered with Ekal– an educational charitable trust in India to support them in creating cloth masks for COVID-19 front line warriors. Here is a glimpse of an email shared with every single employee asking them to open their hearts and donate to a noble cause.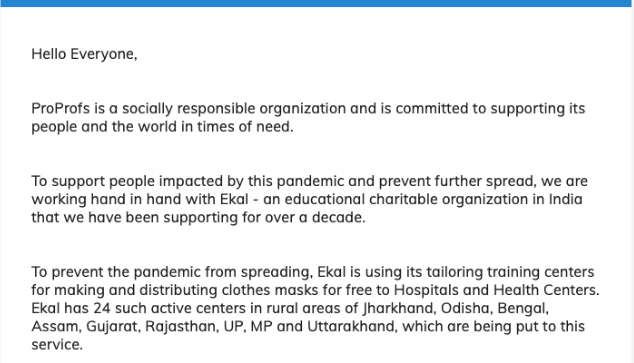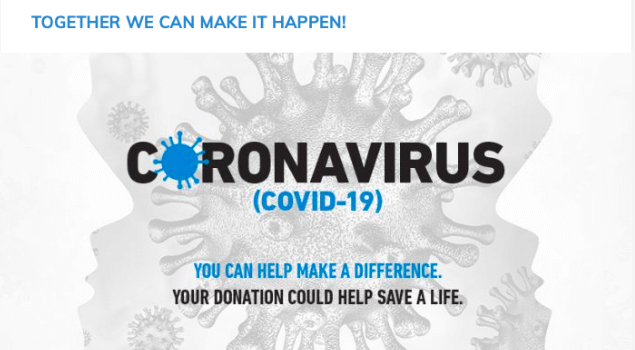 4. Empathy Training – The Icing on the Cake
The competitive corporate world has influenced people to such an extent that soft skills like empathy do not come easy for most. However, with access to the right training programs and sessions, building empathy can be a reality for every team.
For instance, empathy training can be used to advise employees on how to develop interpersonal characteristics like focussing on other team members' similarities rather than cultural differences. Therefore, empathy training can help your team develop the right communication skills and emotional intelligence, leading to better work relations and increased customer conversions.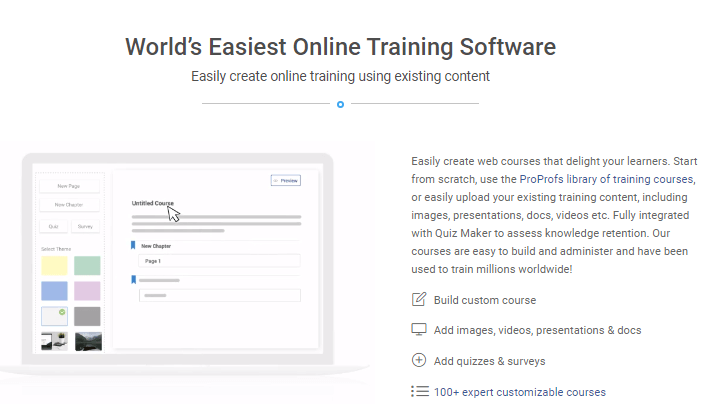 ? Bonus Tip:
You can create empathy training modules using the
ProProfs Training Maker
within a matter of minutes. To make the training more impactful, you can add relevant images, videos, or graphs.
Watch this video: How to create a course in less than 5 minutes.
5. Remember That People Have Feelings
When most corporates are laser-focused on sales and profits, it's easy to lose track of how employees or customers feel at the end of the day. You need to make it a priority to instill attributes such as kindness, care, and patience at the core of your organization.
If your employees are empathetic towards each other, they are more likely to reflect on your customers' behavior. Also, remember that empathy does not happen overnight and requires consistent and collective efforts right from the leadership down to every team member.

As the world seems to be grappling with Coronavirus, the fear of health and job security looms large on every individual. Sameer Bhatia, as an empathetic CEO of ProProfs, was quick to realize the possible psychological effects of this global health crisis. In his email, he highlighted how ProProfs is on the right track to be a 100-year company, and any temporary situation will not be a reason for unprecedented layoffs. This empathetic approach from the company was appreciated by every member as they were no more stressed about a sudden job loss.
How Empathy Leads to a Loyal Workforce
According to the 2020 State of Workplace Empathy, 68% of CEOs believe that their companies are empathetic, compared to only 48% of employees. This reveals that there is an evident 'empathy gap' between employers and employees and this needs to be fixed right away.
We all know that companies are spending millions of dollars to retain their top-notch talents. However, the absence of an empathetic work environment can make you witness your hard-earned employees act as 'serial switchers' and disappear into thin air.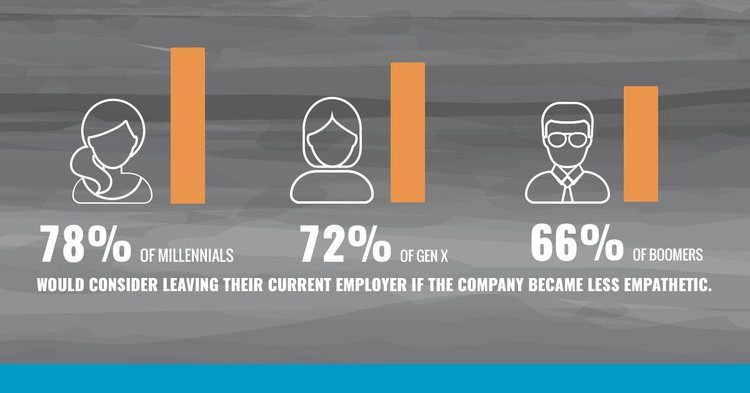 Image Source: Grayspeakstrategies.com
So how do you create an army of loyal employees?
As a leader, you need to realize that there is more to your employees than the work they perform in return for paychecks. There are many ways you can boost employee morale without a pay raise, and an empathetic work culture usually tops that list.
Every employee has aspirations, needs, and expectations from their workplace. They deserve an ideal work environment that enables them to withstand both professional as well as personal challenges. Therefore, empathy will not only make existing employees stick with your business for longer but also help you attract great future talents.
How Microsoft is Leading Innovation With Empathy
Most actions undertaken by Microsoft in the last couple of decades are a product of deep empathy that CEO Satya Nadella and founder Bill Gates have repeatedly emphasized on.
Nadella made his intentions about innovation and empathy crystal clear in the very first email he shared as the newly appointed CEO. His email stated- "Empower every person and every organization on the planet to achieve more."
Building a culture around empathy might not have been a smooth ride for Microsoft initially; however, it did succeed in achieving the desired results year after year. As per the 2016 Empathy Index by Harvard Business Review, Microsoft topped the list of the most empathetic companies with a score of 100%. Followed by other impactful companies like Facebook, Tesla Motors, Alphabet, etc.
The same mantra of empowering everyone to do more gave birth to the Soundscape app.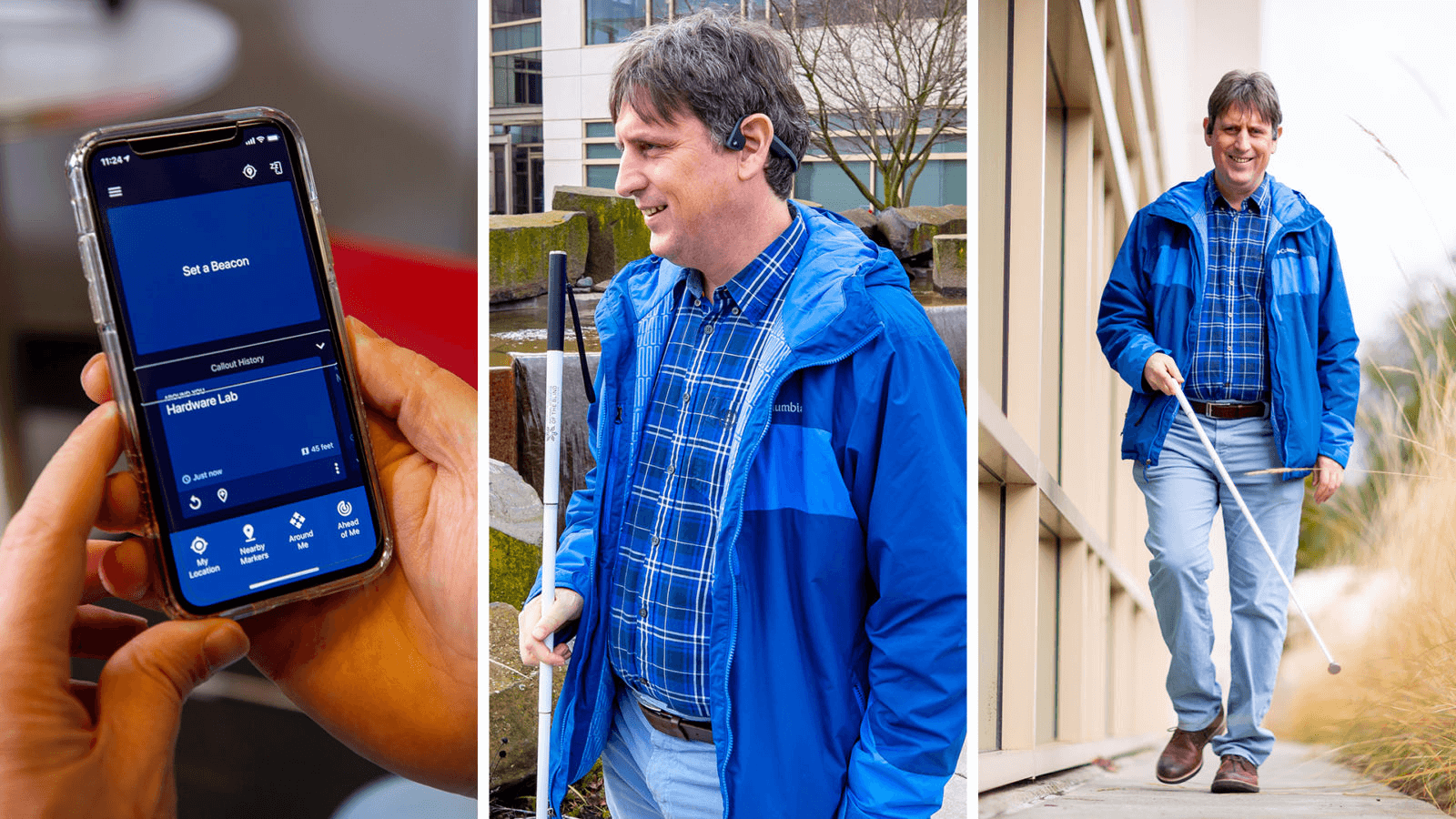 The app helps people with vision loss by providing a map in 3D sound. It has come as a blessing for the visually disabled people and empowered them to participate fully in their surroundings and navigate through cities.
Simply a breathtaking example of what you can accomplish with empathy and innovation.
Empathy Is More Like a Relay Race Than an Individual Sprint
Entrepreneurship is generally associated with traits like competitiveness and strength; however soft skills like empathy and kindness are equally important for success. You can follow the strategies mentioned in this blog to develop a business culture that revolves around empathy and includes not only the management but also every employee.
With an empathetic approach, you can practice the right behaviors- to empower people to share their viewpoints rather than assuming you already know, to talk about how people feel rather than dismissing their emotional needs.

Remember that the people who drive your business forward- your employees and your customers, need to feel loved and appreciated– and If you strike the right empathetic balance you'll see incredible results.
Do you want a free Help Desk?
We have the #1 Online Help Desk Software for delightful customer support