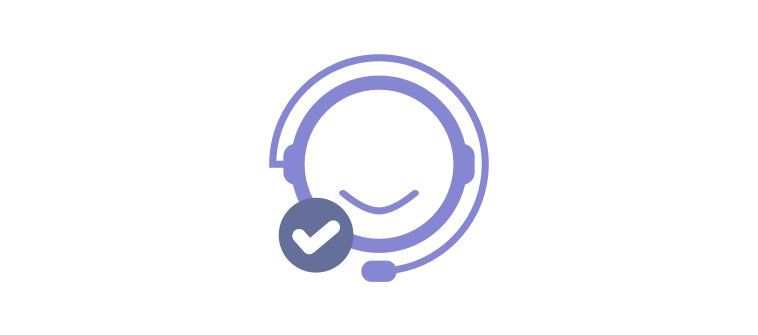 Customers today want their voices heard and problems resolved with the minimum turnaround time.
However, reality reveals a different story as customers are encountering horrific service experiences. According to a Microsoft report, 56% of people around the world have stopped doing business with a company because of a poor customer service experience.
So, is there any way to turn the tables and make your customers happy again?
Yes! We're glad you asked.
What is Help Desk Tool
A help desk tool can be the key to a streamlined support process. In fact, the right help desk software can spell the difference between profit and loss, between unhappy and delighted customers.
So if you are searching for your ideal help desk or wish to settle for a better one, then this blog is for you. Dig in to know how choosing the right help desk can empower you to deliver delightful customer experiences.
5 Easy Steps to Choosing the Perfect Help Desk Software
1. Define What 'Great Customer Service' Means For Your Business
Companies that are known for exceptional customer service, start by creating a customer service strategy.
Your customer service strategy is the foundation for an exceptional service culture.
Understand what great customer service means to your business and make such service standards consistent across all departments.
For some businesses, great customer service can simply mean a customer who has given a 5-star rating to the overall service. However, others might adopt an in-depth approach and consider 'repeat buyers' or 'loyal brand advocates' as signs of superior customer service.
With the right strategy, you can finally look to build a customer-centric service culture.
Read Also: How to Implement Customer Service Policies for Your Growing Business
2. Understand Employee & Customer Expectations
Believe it or not, customer expectations are going through the roof. Around 54% of all consumers globally say they have higher customer service expectations than they did just one year ago.
Modern consumers expect timely and personalized responses from your service reps.
You have to use multiple channels, knowledge base, and foremost, a SaaS help desk ticketing system to live up to your customer expectations.
Now, when we talk about employees, it is your responsibility to reduce their efforts and make their lives stress-free. The productivity and operational efficiency of your agents are dependent on the tools they use. Therefore, before finalizing a help desk, you must consider taking suggestions from those who directly deal with customers- your service managers, as well as service representatives.
Read Also: How to Meet and Exceed Customer Expectations
3. Consider key Help Desk Features
Issue tracking is one of the primary features of help desk software. Issue tracking is one of the primary features of help desk software. You can convert every customer issue/request into a ticket and successfully track the entire ticket lifecycle. Your agents can view the progress of every support ticket in a shared dashboard and ensure not a single customer message can slip through the cracks,
Ticket prioritization is one of the primary features you should look for while selecting a help desk software. Not only can you track customer issues appropriately, but also prioritize tickets that demand urgent resolution. You can easily set the priority of a ticket as High, Low, or Normal and ensure high-priority tickets are resolved first.
A shared inbox is another popular and must-have help desk feature . Your help desk tool with an email-like interface should efficiently manage all customer-facing inboxes. When your agents can view and access multiple inboxes such as [email protected], [email protected], [email protected], [email protected], [email protected], etc. they can easily track who is working on what. A shared platform leads to better collaboration, timely responses, and ultimately, happy customers.
There may be times when your agents fail to respond to customers quickly. This is when canned responses can come to your rescue. With these pre-populated and rule-based automated messages, you can respond to hundreds of similar customer queries in minutes. Your agents can simply choose from a list of saved responses or create new ones.
Read Also: 5 Help Desk Canned Responses for Your Customer Service Emails
As a business, you may need more than an individual or department to resolve a ticket completely. A help desk software comes with many collaboration features that allow your agents to work in sync and resolve tickets faster.
Your agents can add internal notes and comments and internally discuss complex tickets before sharing any response. They can also assign tickets to relevant teams or departments. For instance, an issue inquiring about a software bug can be easily routed to the IT department.
Read Also: Workplace Collaboration: Why You Need it & How to Approach It
An automated and smart workflow leads to seamless support operations and makes your team stay organized. ProProfs Help Desk simplifies your workflow by automatically converting incoming emails into support tickets. To ensure smarter workflow, you can create users and organize them into teams based on their roles and functions. You can set agent roles and permissions and decide the level of access they have to the tool. You can even set your workflow rules around priorities, filters, and service level agreements (SLAs).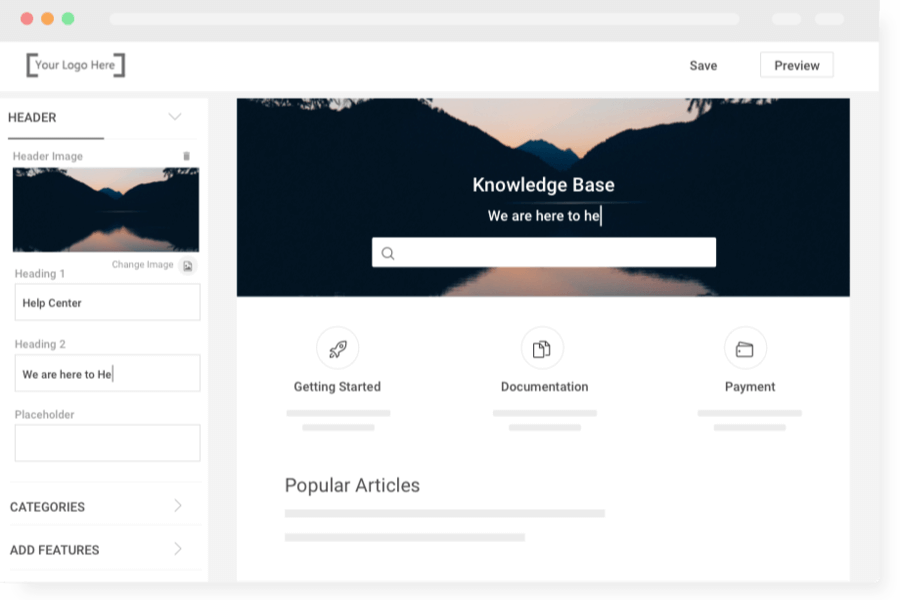 All great help desk tools have one thing in common, they allow users to create a Knowledge Base from scratch. This self-service tool acts as a primary defense line against customer queries and helps you reduce customer support tickets by upto 80%. With Knowledge Base, you can provide answers to frequently asked questions, publish information about product features, pricing, or whatever you want your customers to learn.
You cannot overlook live chat support when choosing customer service software. Live chat enables you to provide real-time support from within your help desk. Besides engaging users, you can also use a live chat plugin to maximize your sales opportunities.
4. A Free Trial Can Work Wonders
Some help desk vendors offer a free trial for their product, which is usually limited to 15 or 30 days. A free trial can offer you a glimpse into a help desk and help you make a more confident purchase decision.
With a free trial, you can actually get to use the tool that you are going to purchase without spending a dollar.
Using a trial version is a great way to check if all the advertised features and options are actually included and how well they function. As a leading SaaS company, ProProfs is ready to go the extra mile for happy customers. ProProfs Help Desk comes with a Forever Free Plan that offers basic help desk features at precisely 0$.
5. Scalability is the key
Overlooking the scalability factor while purchasing a help desk software can be detrimental to your business growth. You need to check with sales and customer teams if the solution you are considering can support a large volume of customers.
Go for a help desk that can match your growing business requirements
Let us say, you have a small team at present, but the business could expand at some point in the future. With business expansion, you would need a powerful help desk ticketing system to handle the rising volume of customer queries.
A scalable and future-proof software helps you better manage customer communications and collaborate with teams efficiently without losing any customer queries.
Other Factors that You Must Consider
Transparency, backups, reliable system uptime, data security, and portability are the other factors that determine the choice of help desk softwares. Opt for a company that provides you with real-time performance and in-depth data on your system performance.
In addition to this, there should be multiple layers of data security; Cloudflare CDN, being the first layer of data security, and SoftLayer, being the second layer. As a business, you should have full control over your data with security options for password protection and for granting or revoking user access.
Ready to Take Your Ideal Help Desk Home?
Getting your hands on a good help desk should not be giving you sleepless nights. Your team deserves the right help desk software that can not only reduce their efforts but also empower them to solve customer issues promptly.
Before settling for any help desk, sit with your service team and understand what they want. Don't forget to compare features and never compromise on security, we repeat- never!
If you are looking for a feature-rich yet affordable help desk tool, then your search ends right here. ProProfs help desk has been diligently designed for happier employees and delighted customers. Thousands of businesses trust ProProfs for making every support interaction meaningful.
Do you want a free Help Desk?
We have the #1 Help Desk for delightful customer support starting at $0