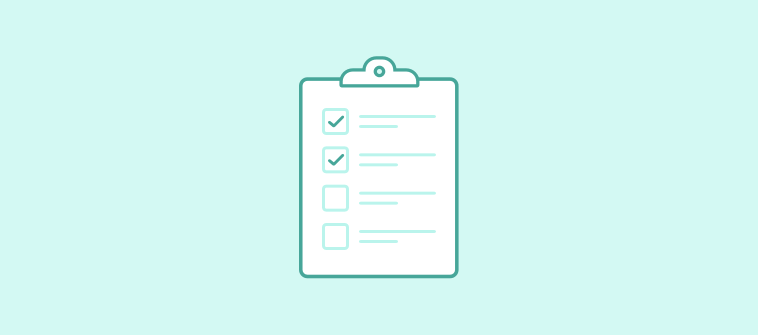 Are you proud of your customer service? Do you always have happy customers? Are your agents not overloaded with piles of tickets demanding immediate resolution? If your answers to these questions are a "No", it is high time you employ in your business – a customer support tool, such as help desk ticketing software.
Operational efficiency matters the most in customer service. Your agents cannot perform optimally without support desk software in place. A customer support tool, like ProProfs Help Desk, eliminates redundancy of work and efforts on the part of agents. It also enables them to help customers effectively and promptly.
But, before you streamline the customer service department of your organization by employing a help desk ticketing system, it is crucial to learn about the key features you need to look for in a B2B help desk.
What are the Features of Help Desk Software?
Key Feature #1 – Collaboration
This is a critical feature that your customer support desk software must have. A collaborative email-like interface should empower the customer service tool. That means the tool should also feature a shared inbox, which enables different teams from different departments to collaborate and resolve tickets faster.
Agents can effectively manage all customer-facing inboxes such as sales@, help@, billing@, support@, contact@, etc. Agents can see all customer tickets at once and learn who is working on what. They can make internal notes and comments if the system admin assigns them a ticket and needs action on their part. Tickets can be resolved faster this way.
Further, collaboration features of history, alerts, child tickets and knowledge base speed up the ticket resolution process. The customer service tool also offers the ability to share video recordings and screenshots, so that agents and customers are on the same page. Communication improves with visual support; eliminating unnecessary chaos and in turn accelerating the ticket resolution process.
Canned responses and rule-based automated messages constitute another crucial feature of the customer service tool. There are times when you cannot offer an instant resolution to your customer queries. During such times, these canned responses enable you to communicate with customers automatically. You may send these messages at the time of ticket creation, update, assignment, and resolution.
Key Feature #2 – Responsive
Imagine that you are not a brand or business, but an end-user of a product. How will you feel when you submit a ticket to a company's customer support department, but you never get a response or an update about resolving it? Isn't that frustrating? As time passes, your frustration level rises.
Providing a timely response is the simplest solution to this issue. When customers can follow the process and view their ticket being received and acknowledged, they feel the seriousness at your end. Look for service desk management software that comes with several types of notifications. These include auto-responses to customers on creating a new ticket and alerting them on user response. Customers should be able to track their conversations with your customer support team.
Key Feature #3 – Self-Help
Your customers need you all the time, but you can't be there for them always. We all are humans and have certain limitations. It is prudent to choose a help desk ticketing software tool that is integrated with Knowledge Base. Equip your customers with a self-help center that offers solutions anytime, anywhere. User guides, FAQs, help articles, manuals, community forums, and documentation are all crucial for ensuring customer success.
Simplify the job of your agents by minimizing their ticket burden through the searchable knowledge platform.
They won't have to waste their time and efforts in answering the same question time and again, as most of the information is readily available online. Most importantly, you can trim down your support costs this way.
Key Feature #4 – Search Friendly
The email-like interface of help desk software helps different teams and departments to easily search for tickets by a person (assigned to) and priorities. Further, a few labels consist of tickets related to escalation, UI/design, queries, core issues and much more. Multiple products can be labeled too. You can even create new labels specific to the needs of your customer support team and other teams. Help Desk software, thus, offers a robust search platform to address all customer issues in the organization.
Besides, agents receive notifications on new tickets. Alerts are sent to the agent and others in the team at the time of customer response to the ticket. Notification is sent to the entire team when a team member adds a note to the ticket. Then, there are the overdue ticket and ticket assignment notifications.
Key Feature #5 – Reports and Analysis

Improve your agents' performance with the reporting feature of support desk software. Track performance of your customer support team and learn where it lacks. The ideal solution is to buy a help desk plan that comes integrated with a customer survey tool.
Capture feedback through customer surveys and NPS (Net Promoter Score) surveys. Access data related to first response times, tickets replied by agents, customer support experience and the average rating of a particular customer support agent. Only then can you work for targeted training and management for each member of your team. So, are you ready to deliver excellent customer service?
What to Look for in Help Desk Software for Small Business?
If you are a small business owner, you may lack resources to . In fact, you don't have enough manpower to take care of the huge pile of tickets. Small businesses with smaller budgets can benefit a lot from help desk software for small business based on cloud. This kind of ticketing system doesn't need much management overhead on your part.
When the installation process and the day-to-day management of a SaaS-based help desk ticketing system can be handled by operators with less or no technical experience, the situation becomes the most ideal for SMBs. They are always looking for affordability with big company help desk functionality.
Do you want a free Help Desk?
We have the #1 Online Help Desk Software for delightful customer support