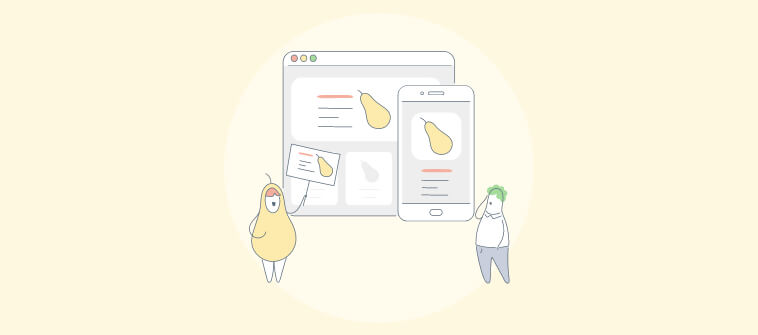 Here's a question for you: how are you staying relevant in the 21st century? You might say "social media" or "TikTok." But while these are excellent platforms to use, they aren't your only option.
Enter omnichannel retailing. Leveraging omnichannel retail allows you to develop a unique understanding of your customers, move seamlessly between sales channels, and improve your sales funnel with data-driven strategies.
If you've never heard of omnichannel before, making the switch might seem tricky. Here's an ultimate omnichannel retail guide to help you get started.
What is Omnichannel Retail?
Omnichannel retail is a sales model that allows you to serve customers across multiple interconnected channels. Omnichannel Retail includes touchpoints such as physical storefronts, call centers, customer service hotlines, and social media accounts that all work together to serve customers.
Omnichannel Vs. Multichannel
A multichannel strategy uses several different retail stores and supplier locations to satisfy customer needs across a wide geographic area. Some multichannel strategies include ecommerce platforms like Shopify, Etsy, and Amazon, but they aren't "omnichannel.
To be considered an omnichannel strategy, you must offer customers a complete customer experience through any platform. This experience must also be consistent across platforms and customers, so someone buying an item in-store would have a similar experience to someone buying online.
How an omnichannel strategy will improve your retail businesses
An omnichannel strategy drives your business forward by improving your customer experience in four key ways. These include:
Expanding your business hours: An omnichannel strategy that includes an online store allows you to sell 24×7.
Improving your reach: You can use social media, content marketing, and Search Engine Optimization (SEO) to reach customers who would never have otherwise noticed your store.
Reducing customer service wait times: As customers can reach your support team via phone, email support, social media, or in-store.
Increasing the time staff spend with each customer: as many customers will buy online, your staff can spend more time with in-store shoppers
Channels to Use in an Omnichannel Approach
1. Sales
You can use the omnichannel approach in sales to offer a more impactful and memorable customer experience. You can also use it to seamlessly integrate messaging and branding across online and offline touchpoints throughout your sales funnel.
For example, take a look at Amazon's omnichannel approach. Amazon offers a standardized sales experience across mobile apps, smartwatches, and Alexa devices.
2. Marketing and Advertising
Marketers can promote their products and services using an omnichannel approach with cohesive messaging and visuals.
Visuals, if used strategically, can attract the attention of audiences better than text. In fact, if you look at the latest social media statistics, 68% of customers want to engage with images. Naturally, omnichannel marketers can leverage visual merchandising to make their products more aesthetically pleasing. Elements of great merchandising may include the subtle balance of colors, clutter-free counters, and an attractive display area.
For an example of good visual merchandising, look at this display from Fendi:
Note how they only have one mannequin in their store's window.
Fendi has applied the same technique to its online store and brick-and-mortar location. Specifically, they've used negative space to emphasize the product and black and white for minimalism.
3. Operations and Customer Service
You can also apply an omnichannel approach in operations and customer service. One of the best ways to do this is by leveraging Artificial Intelligence (AI) to gain insights into consumers' ever-changing needs and preferences.
AI will help you create customer roadmaps that provide consistent experiences and reduce customer service response time.
For instance, online trailer Staples incorporates AI technology into their Omnichannel strategy so they can offer improved customer service for users. Here's a screenshot from their Facebook AI bot:
Staples bot performs many functions, including offering product suggestions to clients based on their previous buying behavior. Staples also uses their Facebook chatbot to help customers complete a purchase using Facebook (reducing the number of abandoned carts).
If you want to leverage a similar approach, you can use a tool such as ProProfs Help Desk that that can help you track all customer support conversations in one place. You can even create a dedicated knowledge base, stay available 24×7 with chatbots, and help desk metrics to improve the customer experience.
Read More: 5+ Ways to Improve Ecommerce Customer Experience
4. Fulfillment and Shipping
Many e-commerce sellers have adopted the omnichannel fulfillment strategy for improved efficiency. An omnichannel fulfillment strategy helps the retailer streamline the process of picking, packing, and shipping orders across multiple stores, channels, and online marketplaces.
Here's an example of what an omnichannel fulfillment strategy looks like:
Using an omnichannel fulfillment strategy ensures improved performance, precision in the delivery processes, and a seamless shipping system. Moreover, it can provide the immediate response and service that modern customers expect – as customers will receive their goods quicker than ever before.
Read More: 5+ Ways to Improve Ecommerce Customer Experience
Omnichannel Retail Benefits
1. It Improves Your Customer Experience
Omnichannel retail can provide seamless integration across all marketing channels, including social ads, mobile push notifications, email newsletters, or conversions through a chatbot. As you can see by the statistics, this integration leads to an improved customer experience.
The customer's purchase frequency is 287% higher on omnichannel as opposed to a single channel. Customer retention rates also tend to be higher for omnichannel as opposed to a single channel.
Why? Let's look at an example from CNN Moneystream:
This push notification grabs the customers' attention by instantly relating to them with a joke. Then the notification asks the viewer to consider when self-delivering pizzas will be available in their area, which will prompt many people to place an order.
2. It Allows You To Collect Customer Data
Omnichannel retail allows you to track your customers over different channels and provide them with a personalized experience. It can also help you gain insights that will help you craft the perfect content to keep your audience engaged.
AI plays a significant role here. With the help of AI-powered e-commerce software, you can track all customer interactions in one place, capture their feedback from time to time, and increase repeat sales.
You can also target your marketing campaigns more effectively. For example, you can create persona's for different groups of consumers and use email management solutions to target each with tailored campaigns. Similarly, sales teams can send customized newsletters through social media and the mail.
3. It Allows You To Adapt To Customers
Another great benefit of omnichannel retail is the ability to adapt to customers. With omnichannel marketing, you can offer consistency that ensures that every step of the customer journey uses the same messaging and tone.
Furthermore, omnichannel approaches allow you to adapt your content marketing and product branding quickly. For example, this branding from the Salt Lady targets customers interested in all-natural remedies using terminology that's currently trendy.
How To Start an Omnichannel Strategy
1. Give Your Channels a Goal
Giving your channel a goal is imperative. But you don't need to give every channel the same goal. For best results, try dedicating one channel for communication, another for driving traffic, another for news updates or proactive notifications (and so on).
For example, Nordstrom uses Pinterest to hasten discovery and drive retail traffic, YouTube to provide customer service tips and strategies, and social media to drive online sales and personalize the customer experience.
2. Connect Your Channels
Next, you need to connect your channels. While each channel will look slightly different, they need to use consistent branding, language, and offer the same "feel."
Remember the golden rule: an omnichannel customer experience comprises multiple customer touchpoints that seamlessly connect with one another.
For example – a customer can browse your products on social media, click on the link to land on your website, and interact with an agent on the live chat window to get the desired product information. As we can see, the customer had three different touchpoints – the social media post, website, and live chat that seamlessly connected with one another.
3. Audit Your Strategy and Maintain it Long-Term
It is crucial to keep testing and optimizing your strategy long-term. For example, you need to document your customer experience, Google Analytics results, sales data, and marketing data (like your email marketing performance).
And, of course, don't forget to audit your omnichannel contact center to ensure that they meet your customers' needs. You will not become the best omnichannel business overnight but even slow and steady progress is better than no progress at all.
Omnichannel Retail Examples That Will Leave You Inspired
L'Oreal Paris' Virtual Try-On Page
One of the most inspirational omnichannel retail examples to learn from is L'Oreal Paris Virtual Try-On Page. The virtual try-on tool lets you try hundreds of shades of hair color or lipstick shades without any commitment.
L'Oreal's tool is also simple to use. You simply need to choose a product and click "Tap & Try" to view your new look. You can then flip through the shades until you discover the shade that best suits you.
MyWalgreens
You can also see another great example of an omnichannel retail strategy in Walgreens (a pharmaceutical retailing giant).
Walgreens offers virtual doctor appointments via the Walgreens app. The app also offers fitness rewards, email notifications for prescriptions, and exclusive deals.
Your Turn to Boost Sales With Omnichannel Retail
If you'd had trouble keeping, winning, and communicating with customers, an omnichannel strategy might be the best thing you could do for your business.
With the best omnichannel retail strategy, you can offer consistent buying experiences to customers across channels, encourage repeat purchases, offer seamless interactions, and delight your audience.
In this guide, we've shown you how retailers can implement omnichannel strategies quickly and easily. Use our tips and ramp up your sales today.
Using Omnichannel Retail to Boost Your Retail Business – Frequently Asked Questions
Q1. What does omnichannel mean in retail?
In the retail world, omnichannel has come to describe a brand that can meet customers' needs online, in-store, and through mobile devices. All in all, it allows brands to provide the best retail customer service experience.
Q2. Why is omnichannel valuable for retailers?
The omnichannel strategy enables retailers to sync customer data across channels and devices, establish more direct relationships with customers, and allow customers more flexibility in using and paying for products and services.
Q3. Do I need an omnichannel commerce solution in retail?
The need for omnichannel commerce solutions in retail is growing. Omnichannel allows retailers to reach their customers with the same ad campaigns, content and offers.
Q4. What are the top benefits of omnichannel distribution for a customer?
Omnichannel distribution makes it easier for customers to find your product, product line, or service at different touchpoints. It eliminates confusion and the need to find the right channel to engage with your brand.
Do you want a free Help Desk?
We have the #1 Online Help Desk Software for delightful customer support