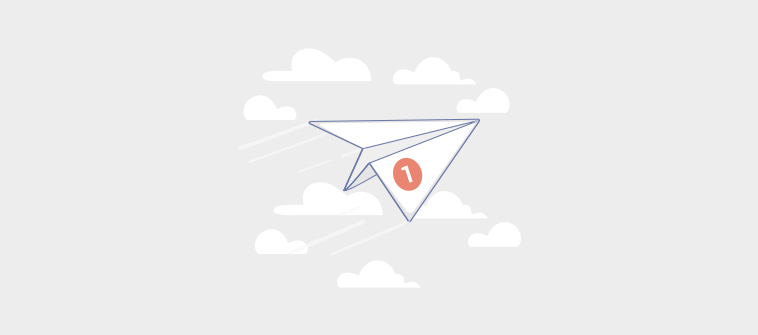 A growing customer base is like a blossoming garden that needs constant care and attention. But with more customers comes more support issues, hundreds of request emails, and phones ringing non-stop in your customer service department.
Sounds familiar?
To stay ahead of the curve and rise above these challenges, a ticket management system can prove to be a real game-changer for your team. It can help you handle your current ticket load, scale your support operations with ease, and monitor your progress at every step of the way.
Now that we've got your attention, let's dive into this ticket management software guide to understand the various features and benefits of this tool. Later, we will also share some valuable tips to choose the perfect solution for your team.
Let's go!
What Is a Ticket Management System?
A ticket management system can be defined as robust software used to create, organize, prioritize, and resolve customer support tickets. These tickets can be complaints or requests raised by your employees or your customers. Once a help desk ticket management system receives an issue, it automatically converts it into a unique ticket and notifies your agents. They can either manually pick tickets or automate the entire ticket assignment process.
Each ticket contains relevant information pertaining to an issue, such as the customer's name, contact history, the nature of the problem, file attachments, and other details. Moreover, managers can access reports to view team performance and monitor the service experience.
Who Uses a Ticket Management System?
Right from HR to customer service, a ticket management system is a versatile tool that can be used by multiple departments.
1. IT Support
Ticket management systems are commonly used by IT support teams in organizations to receive, track, and resolve technical issues reported by internal employees or external customers. These systems help in prioritizing and assigning tickets, monitoring progress, and ensuring timely resolution of problems.
Read More: 15 Best IT Ticketing Systems to Manage IT Support Like a Pro
2. Customer Service
Customer support teams utilize ticket management systems to handle customer inquiries, complaints, or requests. Tickets are created to track and manage each customer interaction, ensuring efficient handling of issues and maintaining a record of customer interactions.
Read More: 20 Best Customer Service Tips for Small Business
3. Facilities Management
Facilities management teams in large organizations use ticket management systems to handle requests related to maintenance, repairs, or other facility-related issues. Users can submit tickets for tasks like repairing equipment, addressing plumbing issues, or requesting office modifications.
4. Human Resources
Ticket management systems are also used by HR departments to manage employee inquiries, such as leave requests, benefits inquiries, or HR-related issues. The system helps HR professionals track and manage these requests efficiently.
Read More: Support, Engage & Retain Employees With HR Help Desk Software
How Does Ticket Management Software Work?
An online ticket management system works by creating a unique ticket that records interactions pertaining to a customer issue. The ticket number is shared among your agents as well as the customer and acts as an important point of reference for both parties.
Once a ticket is generated, your agents can track its progress right from the start to the point when the desired solution is shared with the customer. Now, depending on the nature and complexity of the issue, it can be prioritized, escalated, or assigned to a different department.
Once the issue has been resolved, your agents can mark the ticket as 'Resolved' or 'Closed'. However, these tickets can be reopened in the ticket management system if the customer encounters a similar issue again or initiates follow-up requests.
Benefits of Adopting a Ticketing System
A robust ticketing system has become a business necessity. If you are still wondering how a ticketing system can positively impact your business, here are some impeccable benefits of a ticketing tool:
1. A Shared Inbox for All Your Email Communications
Customers can have a variety of queries that can be put into various categories like support, help, billing, etc. With the shared inbox feature, you can bring all customer-facing team inboxes, such as support@, billing@, contact@, etc., in one place.
An ideal ticketing inbox comes with an email-like interface. This can further reduce the overall time taken to understand the tool and solve tickets, thereby increasing the efficiency of the whole process.
Read More: 10 Shared Inbox Best Practices For Email Success
2. Encourage Self-Service With a Knowledge Base
According to a Microsoft study, 90% of respondents said they expect online businesses to offer dedicated self-service portals.
A support ticket management system allows you to create an online knowledge base to promote self-service. Having user guides, product manuals, and FAQs enable customers to find answers instantly, making them less dependent on your customer support agents. This reduces your ticket volume by a significant amount and helps you cut down on your support costs.
3. Integrate Live Chat for Real-Time Assistance
Modern customers demand instant assistance and faster responses from your team. But, email might not come in handy in this situation.
As an alternative, you can easily integrate your ticketing system with a live chat solution to enable real-time interactions with website visitors and customers.
A prominent advantage of this combination is that when your chat team is offline, chatbots can interact with customers and handle their basic concerns. If bots are unable to share a solution, customer questions are automatically saved as tickets. Furthermore, the chat operator can work on this ticket and provide personalized assistance.
Read More: How to Create Chatbot for a Website (Step-by-Step Guide)
4. Share Real-time Customer Surveys
A good ticket management system goes beyond just providing tools for handling customer requests. It gives business owners the ability to understand how happy customers are with their recent service experience.
Right after a ticket is resolved, customers are given the option to take a small survey through which they can rate an agent's performance or the overall support experience. You can use this data to reward your top performers and identify training gaps.
Read More:Customer Satisfaction Surveys: 100+ Questions & Examples
What Are Some Features of a Ticket Management System?
To educate yourself about a ticketing management system, it's important to understand what features it brings to the table and how they can help your team offer better support.
1. Ticket Creation
A ticket management system allows users to create tickets to report issues, inquiries, or requests. Each ticket is assigned a unique identifier and can be tracked throughout its lifecycle, ensuring efficient communication and resolution.
2. Ticket Prioritization
The ticketing system is designed to assign tickets to the most appropriate agents or departments based on predefined rules or manual selection. Prioritization features enable categorizing tickets based on urgency or impact, ensuring prompt attention to critical issues.
3. Internal Communication & Collaboration
The system provides a centralized platform for communication between support agents and other key stakeholders. It often includes features like internal notes, canned responses, collision detection, and notifications, promoting efficient collaboration between departments.
4. SLA Management
Service Level Agreement (SLA) management features allow organizations to define and enforce response and resolution timeframes for different ticket types. The system monitors SLA compliance, sends notifications for approaching deadlines, and generates reports for performance analysis.
Read More: What Is an SLA? Best Practices for Service-Level Agreements
5. Customer Portal
A customer portal allows users to submit tickets, track their progress, and access relevant information without relying on email or phone support. It enhances the customer experience by providing a self-service option and a transparent view of their interactions with support teams.
Read More: How to Reduce Support Ticket Volume in 15 Sure-Fire Ways
6. Integration Capabilities
Ticket management systems often integrate with other tools and systems, such as CRM software, email clients, chat systems, and monitoring tools. These help desk integrations facilitate data synchronization, streamline workflows, and provide a unified view of customer interactions.
How to Choose a Ticket Management System
Choosing the right ticket management tool can be a daunting process for any business. Every service provider has something unique to offer and is constantly marketing how their tool is better than the rest.
Well, to ease your pressure, here are some important areas to consider while choosing a ticket management system.
? Understand user expectations
Customers have different expectations from different businesses. You need to understand the support channels they prefer to contact you. Do they prefer email or live chat? Are they more comfortable resolving issues using a knowledge base? Understanding customer expectations will help you take the first step in the right direction.
? Consider the experience you want to offer your support team
Your support team is going to spend a great proportion of their time using a help desk tool. Therefore, it becomes important that you give equal importance to their expectations. A solution that is easy to use, user-friendly, and comes with training modules that can help them get started in minutes.
? Compare features as well as pricing
Different help desks have different unique selling points. You need to carefully compare the prices and check if the features meet your business requirements. It is also advisable that you go for a free trial before committing to any software. You will exactly know how the tool works and feels before spending any dollars.
Grow Your Business With a Robust Ticket Management System
It is common for other businesses to offer something similar to your business model, or offer their products at a similar price range. But guess what cannot be easily copied? The customer service experience you deliver.
A ticket management system can arm your customer service reps with all the features and tools they need to track customer issues and share lightning-fast responses.
You can merge multiple customer-facing inboxes into a single platform, reduce ticket volume with a knowledge base, and capture customer feedback in real-time with intuitive surveys. As a powerful ticketing software, ProProfs Help Desk allows you to stay on top of every customer request and delight customers.
Do you want a free Help Desk?
We have the #1 Online Help Desk Software for delightful customer support