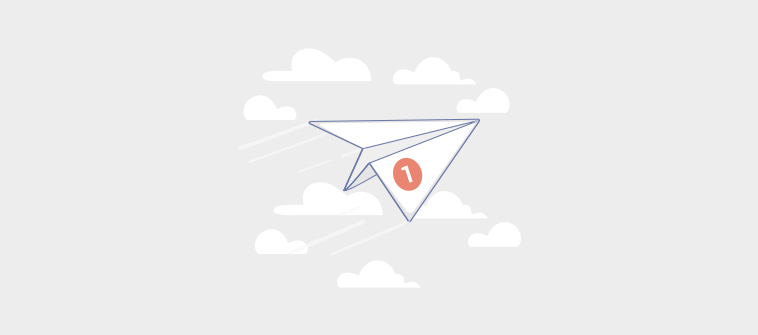 A growing customer base is a sign of a growing business. But guess what happens when you have more and more customers?
Countless support issues, hundreds of request emails, and phones ringing non-stop in your customer service department.
In the business world, customer problems are inevitable. There will always be customers who need your assistance while making a big purchase, or simply for resetting their account password.
To rise above these challenges and stay ahead of the curve, a ticket management system can prove to be a real game-changer for your team. You can handle your current ticket load, scale your operations with ease, and monitor your progress at every step of the way.
Now, before we jump into the benefits of a help desk ticketing system, let's first understand the basics.
What is a Ticket Management System?

A ticket management system can be defined as a robust software used to register, organize, prioritize, and resolve support tickets. These tickets can be issues or requests requested by your employees or your customers. Once a help desk ticket management system receives an issue, it automatically converts it into a unique ticket and notifies your agents. They can either manually pick tickets or automate the entire ticket assignment process.
How Does a Ticket Management Software Work
An online ticket management system works by creating a unique ticket that records interactions pertaining to a customer issue. This ticket is shared among your agents as well as the customer and acts as an important point of reference for both parties.
Once a ticket is generated, your agents can track it's progress right from the start to the point when the desired solution is shared with the customer. Now, depending on the nature and the complexity of the issue, it can be prioritized, escalated, or assigned to a different department.
Once the issue has been resolved, your agents can mark the ticket as 'Resolved' or 'Closed'. However, these tickets can be reopened in the ticket management system if the customer encounters a similar issue again or initiates follow-up requests.
How Does a Ticket Management System Make Your Business Better?
A competitive ticket management system brings order to customer support and makes it methodical in managing customer requests.
You can enjoy the following benefits to streamline your overall customer support:
A shared inbox where all tickets are visible
A knowledge base that can drastically reduce the number of tickets by creating a self-service help center for customers
Integration with a live chat tool for quick assistance to customers
Real-time surveys that customers can take to rate an agent's performance
Let's go through these help desk benefits in detail.
Benefits of Adopting a Ticketing System
A robust ticketing system has become a business necessity. If you are still wondering how a ticketing system can positively impact your business, here are some impeccable benefits of a ticketing tool:
1. A Shared Inbox for All Your Email Communications
Customers can have a variety of queries that can be put into various departments like sales, support, help, billing, etc. All tickets, while categorized, are listed in one location just like the inbox of an email. Access to them can be granted to all the concerned individuals and teams for easy tracking of tickets and prevention of duplication of efforts.
Additionally, tickets can be assigned a priority based on their severity so that more important tickets are addressed first.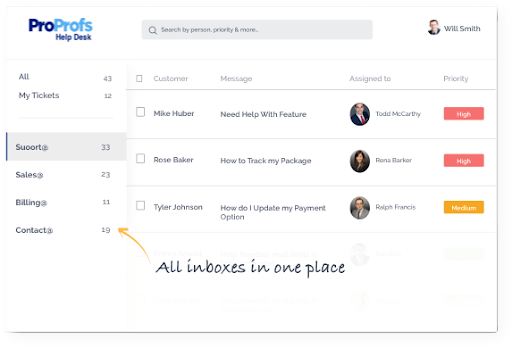 An ideal ticketing inbox of a Help Desk is also user-friendly for easy and quick familiarization. This can further reduce the overall time taken to solve tickets, thereby increasing the efficiency of the whole process.
Further, many questions are quite common in nature. Answering such questions repeatedly creates redundancy. To avoid that, a good Help Desk ticketing system provides an option of creating canned responses (predefined/automated responses) so that such questions are addressed faster.
2. Encourage Self-Service With a Knowledge Base
According to a study by Microsoft, 90% of its respondents said that they expect online businesses to offer self-service portals.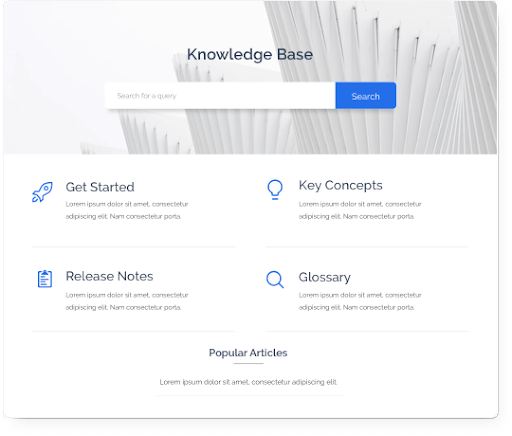 A knowledge base is a fantastic addition to any Help Desk. Having user-guides, product manuals, and FAQs enable customers to increase their product knowledge, making them less dependent on your customer support agents. This reduces the number of new tickets by up to 80 percent, thus, cutting down on your support costs. In the long-term, this actually helps in keeping the costs of customer support in control.
3. Integrate Live Chat
You now have a Help Desk software that has systematized your ticket management as well as communication. But your customers could still request instant updates about their tickets or they could simply want some quick information.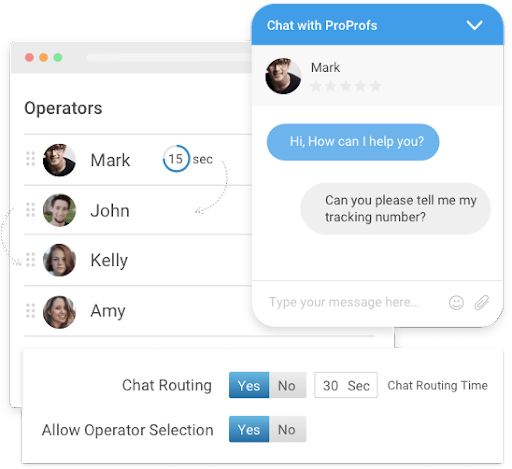 A Help Desk system like ProProfs Help Desk, which allows integration with Live Chat, helps in dealing with such situations.
A prominent advantage of this combination is when the chat is offline, customer questions are automatically saved as tickets. Furthermore, the chat history of each customer is maintained for analysis and can be used later to provide customized assistance.
4. Share Real-time Customer Surveys
A good Help Desk Ticketing System goes beyond just providing tools for handling customer requests. It gives business owners the ability to monitor their agents' performance consistently over a period of time. Customers are also given an option to take real-time surveys through which they can rate an agent's performance immediately. All this is helpful in making the required improvements in an agent's performance.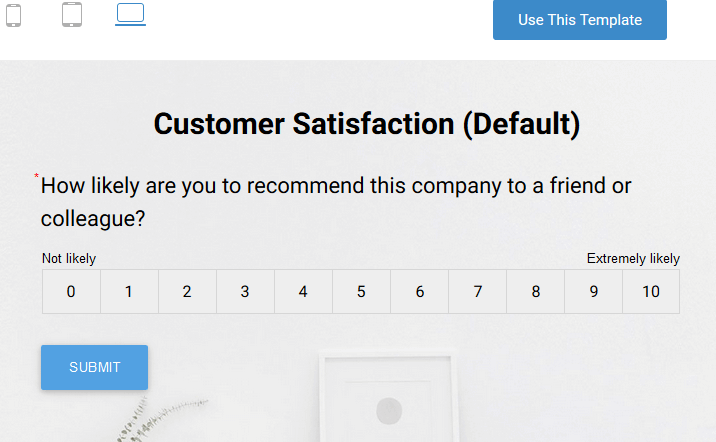 Who Uses Ticket Management Systems?
A support ticket management system can be effectively utilized by all organizations- from small startups to big multinational corporations. Your customer service agents are the main people who operate the tool, however, leaders with access can view reports and monitor progress.
Top reasons you need to use a ticket management system today-
Email makes tracking issues a cumbersome process
Customer issues and complaints can get lost in an already over-crowded inbox. Moreover, organizing and searching customer requests in email threads can take a toll on your business. With a help desk, all your support conversations are well-organized.
Your customers want to help themselves
With ticket management software, you can organize your self-help articles, FAQs, and guides into a sophisticated self-service knowledge base. Customers can find solutions to common problems, thereby, reducing the burden on your team.
Monitoring the performance of your team is a big challenge
It is common for businesses to lose track of their progress. However, with a customer ticket management system, you can track metrics such as ticket volume, resolution time, customer satisfaction, and more.
How to Choose a Ticket Management System
Choosing the right ticket management tool can be a daunting process for any business. Every service provider has something unique to offer and is constantly marketing how their tool is better than the rest.
Well, to ease your pressure, here are some important areas to consider while choosing a ticket management system.
💡 Understand User Expectations
Customers have different expectations from different businesses. You need to understand the support channels they prefer to contact you. Do they prefer email or live chat? Are they more comfortable resolving issues using a knowledge base? Understanding customer expectations will help you take the first step in the right direction.
💡 Consider the experience you want to offer your support team
Your support team is going to spend a great proportion of their time using a help desk tool. Therefore, it becomes important that you give equal importance to their expectations. A ticketing system that is easy-to-use, user-friendly, and comes with training modules can help them get started in minutes.
💡 Compare features as well as pricing
Different help desks have different unique selling points. You need to carefully compare the prices and check if the features meet your business requirements. It is also advisable that you go for a free trial before committing to any software. You will exactly know how the tool works and feels before spending any dollars.
💡 Grow Your Business With a Robust Ticket Management System
It is common for other businesses to offer something similar to your business model, product design, or offer their products at a similar price range. But guess what cannot be easily copied? The support experiences you deliver.
A ticket management system can arm your customer service reps with all the features and tools they need to track customer issues and share lightning-fast responses.
You can merge multiple customer-facing inboxes into a single platform, reduce ticket volume with a knowledge base, and capture customer feedback in real-time with intuitive surveys. As a powerful ticketing software, ProProfs Help Desk allows you to stay on top of every customer request and delight customers.
Lets have a look on some frequently asked questions:
Q. How does an IT ticketing system work?
An IT ticketing system acts as a single point of contact for all your IT support issues. Every issue or request generated by a user is converted into a ticket that can be easily tracked, prioritized, and resolved by your IT support representatives.
Q. How can I improve my ticketing system?
Here are some ways to improve the performance of your ticketing system:
Encourage team collaboration
Automate your ticketing generation and ticket routing process
Train your agents to improve their skills
Q. How to handle a ticketing system?
With a ticketing system, you can manage all incoming customer communications from a single dashboard. You can handle tickets originating from multiple channels and ensure your agents meet the required SLAs while resolving them.
Q. How to reduce your support ticket volume?
You can bring your support ticket volume down to a massive 80% by creating a self-service knowledge base. Your customers can always find relevant help through guides, FAQs, self-help articles, etc. without contacting your support team.
Do you want a free Help Desk?
We have the #1 Online Help Desk Software for delightful customer support