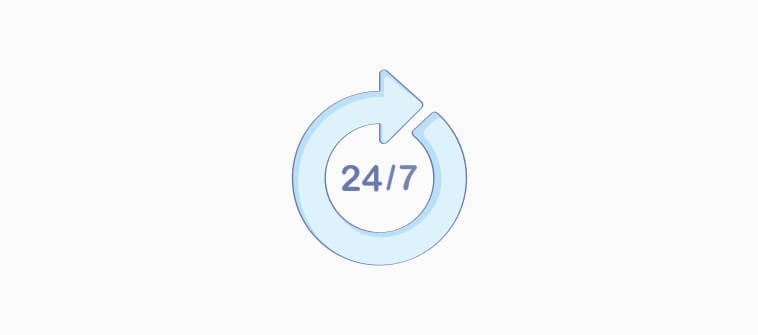 With the constantly increasing expectations of customers, providing 24/7 support is no more a choice. Instead, it has become a need of the hour, indispensable to survive the intense competition existing in the business ecosystem.
Unlike a decade ago, when customers were willing to wait for brands to act on their requests, modern-day customers lack such patience. Technology has made them accustomed to instant gratification to the extent that waiting long hours to get their issues addressed, seems like a nightmare.
In fact, a majority – 75% – of customers expect their issues to be addressed within five minutes. Failure to meet this expectation results in customers simply shifting to competitors – which means loss of revenue for the company.
There is only one solution to this – 24-hour customer support.
For most customers – 80% – good customer service is a product of convenience, speedy resolution of issues, and competence of service staff. Another research shows that for 75% of customers, fast response to issues is the most critical aspect of customer experience.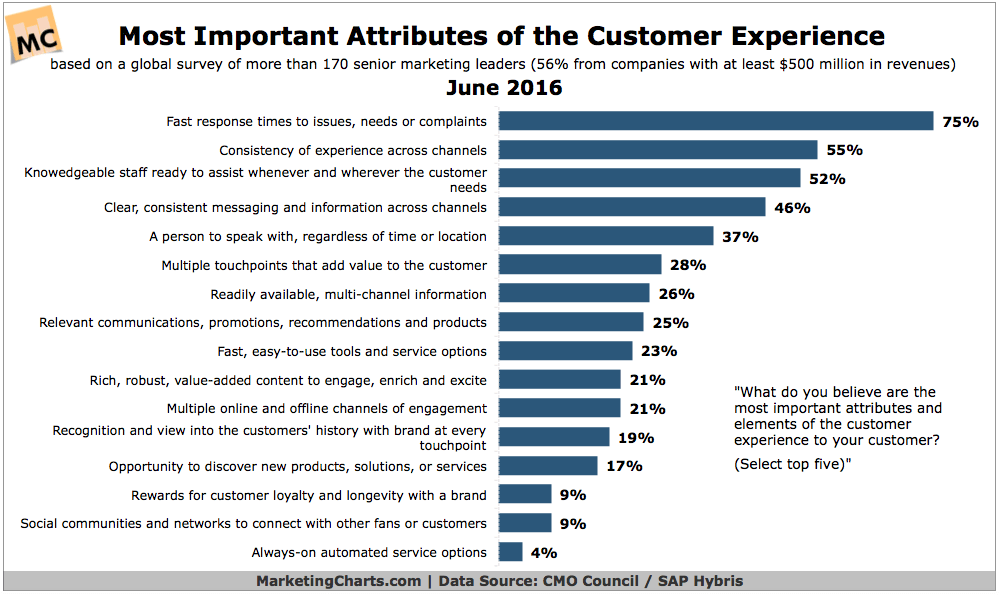 Image Source: Arke
One way companies can meet these expectations is by providing customer support 24/7. Statistics show that at least 70% of customers want companies to make support services available 24/7. For companies that rely on service agents to provide customer support services, this would mean hiring staff in shifts – which is costly in the long run.
In this article, we explore the different ways through which help desk support software enables companies to provide 24/7 customer support without necessarily hiring additional support teams. But before we delve into this, let us first look at how companies can determine whether they need 24/7 support or not.
Does Your Company Really Need to Provide 24/7 Customer Support?
While 24-hour customer support may be a good thing to have, it may not be necessary for every company. Since 24/7 support requires investment, companies must be able to justify the value that such a move would bring to the business.
Here are scenarios that warrant switching to 24/7 customer support:
Your customers are spread across geographic locations:

If you are selling across borders and have customers located in different time zones, you will need to set up a 24/7 support mechanism. In this case, your customers will be sending requests round the clock. A good example of this is an ecommerce business like Amazon.
Your products or services are time-sensitive:

If customers need to access your products or services round the clock, then you need to provide 24/7 support. For instance, web hosting services – customers need their websites up and running round the clock.
If you fall under any of these categories, consider using help desk support software to deliver 24/7 support without hiring additional staff.
Here are two major ways you can leverage this tool to serve your customers.
1. Automate Customer Support
Automation of customer support ensures that your customers receive responses whenever they send a request. There are several help desk features that make this possible. These include:
Using an intuitive help desk support software, your support staff can send canned or automated responses to customers with common queries, and even to those who raise requests post business hours.
Canned responses can be sent in the form of emails or live chat support messages. When using canned responses for 24/7 support, ensure the following information is captured in the response:
Appreciation to the customer for contacting your company

Acknowledge receipt of customer issues

Show commitment to revert to the customer in case the problem persists

Direct customers to self-help portals for additional help
Below is an example of a canned response.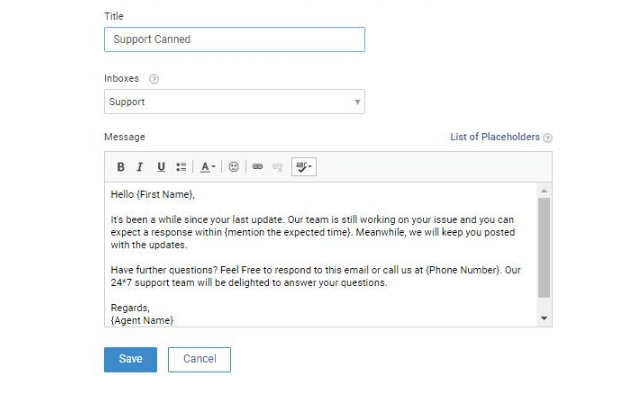 With a help desk tool, all your customer-facing inboxes are brought on a central platform, where agents can route tickets to relevant divisions, and assign them to experts. They can even organize tickets so that agents can differentiate them on the basis of priority, label them, assign them status, and allow them to specific teams.
Seamless management of customer requests makes it easy for agents to resolve them in a timely manner so that customers don't have to keep waiting for hours.


2. Leverage Self Service
Your customers don't have to always speak to a customer rep to get answers to questions. They should be able to find help on their own without reaching out to your support staff now and then. Empowering them with self-help is one of the best ways to provide customers with 24/7 support, as they can search for information anytime they want.
Increasingly, customers are preferring to solve their problems by themselves, with 75% of them expecting brands to have self-service portals.
Rather than using a standalone knowledge base tool for providing self-help to customers, a better idea would be to go for a help desk tool that integrates well with knowledge base software. Why do you ask?
A robust help desk tool that integrates with your knowledge base will ensure that customers get the dual benefit of finding help on their own or raising a request on your help desk. It's just another way to give them more choices so that they can get 24/7 help from a route of their choice.
So, every time your agents answer a customer query, they can add a knowledge base article to the ticket response, giving customers the option to help themselves in case the problem persists.
The good thing about self-help articles is that they are online and can be accessed anytime, from anywhere, and by anyone who needs help. Compared to other forms of customer support, self-service support offers the best financial value due to its low cost per contact, according to Super Office.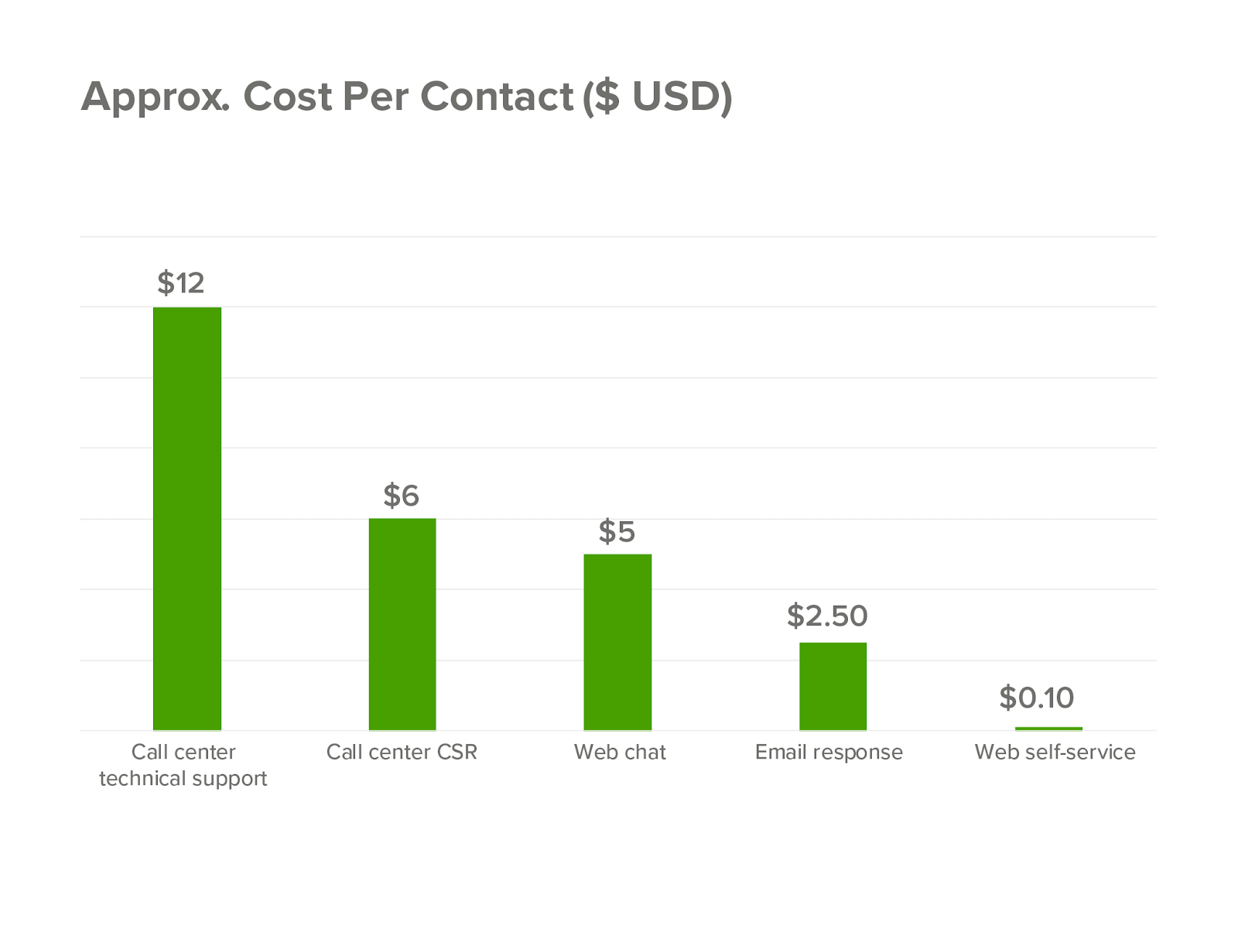 Image Source: SuperOffice
Also, if you are looking for a standalone self-service knowledge base, there are various types of portals that you can create to provide 24/7 support.
Frequently Asked Questions (FAQ)
Include an FAQ section on your site where customers can find answers to common questions. The best way to generate content for your FAQ is by evaluating the questions raised by customers with your support staff, and accordingly, create relevant content for the FAQ section.
Here's how you can create an FAQ page that your customers will find useful:
+ Create a list of recurring customer questions
+ Create a structure of the FAQ page
+ Write the questions, along with their responses
+ Keep it brief and to the point
+ Use multimedia to increase engagement.
This is like a central information repository where your customers can find a wide range of information about your products or services. The best way to make your knowledge base relevant to your customers is by turning their issues raised on the help desk into meaningful articles.
To make it easy for customers to find the help they need in your knowledge base –
Make the knowledge base visual by using videos and images

Provide a powerful search function

Create short and impactful titles for articles

Optimize the knowledge base for mobile devices

Categorize knowledge base content by adding a table of contents

Update the content regularly

Provide links of most popular articles on the home page via an in-app help widget
See how ProProfs rocks at creating a customer knowledge base.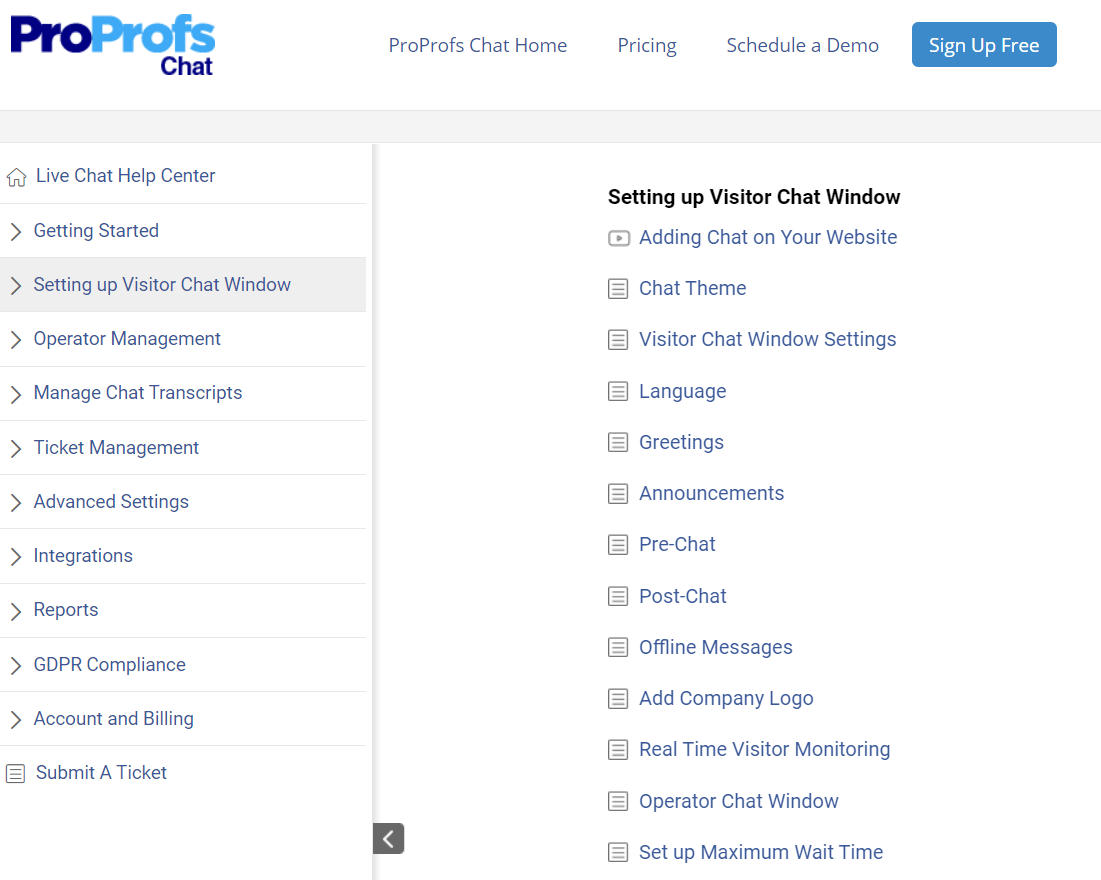 Voicemails
Besides help desk software, another way of handling customer requests 24/7 is through voicemails.
If your company offers support via phone, leveraging the voicemail system ensures that customers receive a response when they call your support staff post-work hours. Such a system would invite customers to leave detailed messages for service reps, exactly how they would have done if they were directly talking to a representative.
Usually, voicemail machines record the original message, and it is delivered to the service team word to word. Service reps listen to the voice mail and reach out to customers the following day with responses to their requests.
Don't Delay Any Longer For Delivery 24/7 Support
As the heartbeat of any business, customer support plays a critical role in delighting customers, so they keep coming back for more. Depending on their geographic focus and nature of services or products they offer, companies may find the need to provide 24/7 customer service as they grow. This does not necessarily mean that they have to hire additional service agents.
If you are looking to extend your customer support services to 24/7, start by getting a good, intuitive, IT support 24/7 software. Identify a strategy that suits your business from those discussed above, implement it, and start providing quality support services to your customers round the clock.
---
Q.1 How to deliver exceptional round the clock support?
The best way to provide round the clock support is by automating customer service and leveraging self service. Companies can use help desk to route tickets to experts or send auto-responses to requests via email or live chat. They can also use self-service portals such as knowledge base and FAQs to provide customers the help or answers they need to resolve their problems.
Q.2 Why is it important to have 24/7 customer support for any Business?
The risk of losing customers to your competitors makes it necessary to offer 24/7 support. Customers today expect to get help any time and from anywhere they are. They don't want to wait for long hours to get answers to their questions. If this expectation is not met, many of them just opt to do business with another company that offers the same products or service with better customer service.
Q.3 What is the alternative for 24/7 staffing?
Help desk – the software automates customer service with canned responses and ticket routing to ensure customers get a response as soon as they send requests. An ideal help desk tool also integrates with a knowledge base where you can publish relevant articles and empower customers with self-help.
Do you want a free Help Desk?
We have the #1 Help Desk for delightful customer support starting at $0