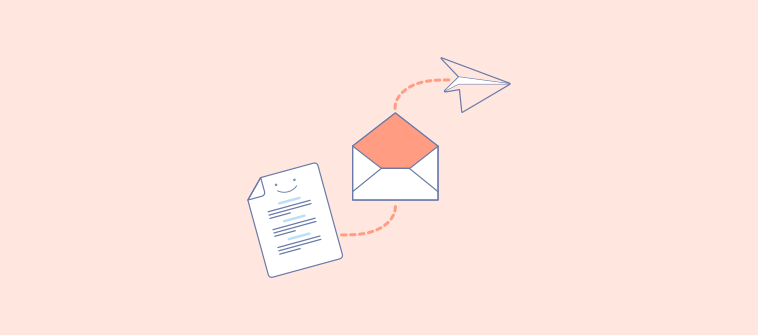 According to the State of Global Customer Service Report, on a global average, 18% of customers expect an immediate response for their social media questions and complaints. 28% of them expect it within an hour, and 37% the same day.
Out of the two key facets of customer service, what your customers want the most is speed.
Now the big question is how can your business be different from others when every other brand is offering live chat for faster customer support?
What can you do to guarantee a faster response time, guaranteeing a uniform voice across all customer communication at the same time?
Customer service canned responses make for the best answer to the above questions. Respond to customers faster by leveraging on the efficiency of canned messages, and maintain a consistent brand communication.
Pre-compose and save various canned responses at the same time. Send preformatted responses to the most common and repetitive questions, without compromising on the quality of responses.
These customer service email response samples help you the most when you have to send the same replies to different customers. This way, you can grow your business as you improve your operator's productivity and free up your customer support team to take up key conversations.
In fact, you can even set up shortcodes for faster access to canned messages.
Respond to multiple customers at the same time by sending them canned responses. You can even minimize your customer wait time this way. This will bring about increased customer satisfaction (CSAT) ratings.
As a business, you need to understand that faster response on the part of your customer support team will lead to better customer retention. Customers will be delighted and delighted customers are, indeed, the best advocates for your business.
Here we bring to you a few of the automated email response examples that are worth considering in a customer service email software.
1. Case: Your issue is fixed
Customers are the most important aspect of your business and they need to be aware of the status of the issue they had reported in the past. Your support team should be trained well to know when to use which response. Once the issue reported is fixed, send this canned response to your customer:
Canned Message:
Hi Jane,
Thanks for your patience. This is a follow-up regarding the issue you reported about the web page link not working.
Our technical experts have been able to apply fixes to resolve that. We would request you to try now and let us know in case the issue persists.
Regards,
---
Recommended Read: Choosing from the Best Issue Tracking systems of 2020
---
2. Case: Feature/product not user-friendly
There are times when your customers don't find a particular feature on your product and they rank it low on user-friendliness on product review websites. This is when you need to accept their constructive criticism and work on improving your product. You may, of course, be unable to improve the product instantly and this is when you should send an automated message to your customer.
Canned Message
Hi David,
That's really important feedback. I appreciate it. Can you let me know any specific problems you faced? I'd like to pass them along to our product team so that they can make it better. We take it very seriously and will take action as soon as we can.
Regards,
3. Case: When your customer is angry
It is not easy for your support team to tackle an angry customer. While dealing with frustrated clients, you need to be quite careful and reply in a manner that doesn't arouse more anger. Try to pacify them by sending an automated response which makes the customer feel that you comprehend the problem and are willing to resolve it at the earliest.
Canned Message
Hi Lulia,
I'm sorry about the '#404 Page Not Found' issue you faced while shopping on our website. You're right - it shouldn't take that long to fix and I completely understand your situation.
I've got our developers working on this as we speak, and I will keep you posted with updates until we have completely resolved the issue.
Again, sorry for the inconvenience.
Regards,
4. Case: When you have to ask for additional time
Sometimes, your customer raises an issue that cannot be solved within a few days. It may require more time to resolve the problem at hand. You need to borrow extra time to resolve technical and product-related issues. Inform your customers that you need more time, as lack of update may leave them angry and frustrated.
Canned Message
Hi Charlie,
Thank you for contacting us. Our technical team is working diligently on resolving the issue. Given its technical nature, the current estimate is that it would take up to 3 days to resolve the issue.
We are working tirelessly to get this resolved quickly and we appreciate your patience as we work on the issue.
We will surely keep you posted on any further updates.
Regards,
5. Case: When customers are not happy with their previous experiences
There may be an event when your customer is unhappy about the earlier service experience. You need to apologize to your customer in this kind of situation and pacify him/her for not meeting their expectations. You need to assure the customer that appropriate action will be taken to achieve the objective, based on the specific event. Their feedback will, of course, help you to train and improve the performance of your customer support agents effectively.
Then you respond to the customer listing out all the updates from the first time the issue was raised till the current status. Customers will be, thus, aware of what your customer support team has done to improve and avoid the problem at hand.
Canned Message
Hi Jacob,
Thank you for sharing your recent experience. We highly appreciate it when our customers take the time to share their valuable feedback.
Our goal is to provide a consistently reliable product and an exemplary level of customer service. Based on the event you described, you might not be super-satisfied with your earlier service experience. But, we assure you that our customer support team will always take care of your delight.
Regards,
The Bottom Line
Your customers feel delighted when you they get timely responses to their questions. "Canned response" feature of the ProProfs software enables you to send canned messages to customers at the time of ticket creation, update, assignment, and resolution. They even help the company maintain brand consistency.
Next time, you don't have an immediate resolution to your customers' questions, don't wait till the resolution of the issue, rather send a canned message.
Do you want a free Help Desk?
We have the #1 Help Desk for delightful customer support starting at $0