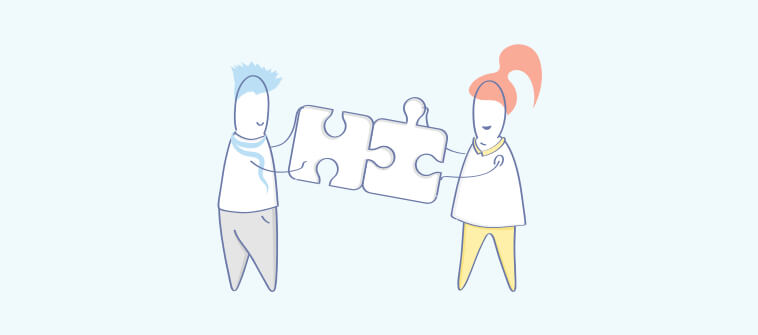 In today's competitive business landscape there is no place for mediocre customer service. To be the best business, you simply need to offer the best service.
54% of all consumers globally say they have higher customer service expectations than they did just one year ago. Therefore, to match this unprecedented surge in customer expectations, many organizations have adopted help desk software.
Simply investing in a help desk is not enough. In fact, most businesses don't know how to make the most of this magical tool.
If you are sailing in the same boat and looking for some remarkable help desk improvement ideas, then this blog is for you.
This guide lists expert help desk strategies that will help you deliver impeccable customer service right from day one.
10 Getting Started Strategies for Handling the Help Desk
Let's dig deeper and understand these strategies in detail:
1. Establish a Single Point of Contact
Today customers have more options to contact a business than they can probably count on their fingertips.
According to a Statista report, 36% of Americans prefer email for resolving customer service problems compared to 15% who prefer live chat.
While, on one hand, this beautiful assembly of communication channels has empowered customers, on the other hand, it has made life difficult for customer service teams. Imagine training different agents to offer support on these channels. (Does not sound like an easy task!)
So what can be the way out?
You must establish a system where every customer communication (email, chat, social media post, etc.) lands at your help desk. After all, having multiple tools to manage multiple sources can complicate things further. A help desk software acts as a single point of contact and helps you stay on top of every incoming customer communication.
Read More: 12 Help Desk Best Practices & Principles
2. Stay Available 24×7 With a Knowledge Base
What if we told you that you can slash your current ticket volume by a third by creating a self-service knowledge base. Would that be a good enough reason to create one today?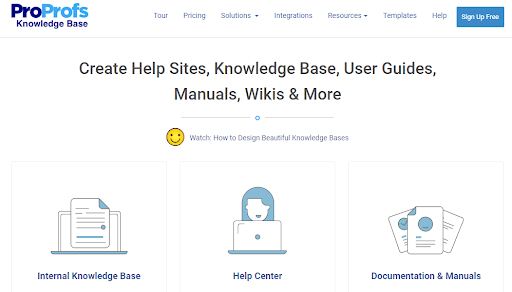 Today's Google savvy generation wants easy access to relevant information. They would rather search their question online and uncover the right answers rather than interact with a human agent. Creating a rich knowledge base that stores information about how your product works, relevant FAQs, troubleshooting guides, etc. is a proven help desk strategy.
Regularly update your content (whenever you launch a new product or make changes in your business process or policies)
Make the content easy-to-read and scan
Target the right keywords to make self-help articles easily searchable
Keep these points in mind while creating your own knowledge base and drastically improve the self-help experience.
3. Prepare an Escalation Plan
Customers are usually not in their best mood when they contact your business for an issue. Guess what can make their situation worse? An agent who says- "Hey, I will have to escalate this issue to a higher representative to offer you the best solution."
Ticket escalations can come across as deal-breakers but then again, they are necessary for many situations. Sometimes, agents don't have the required skills, experience, or simply the authority to resolve certain issues.

Don't wait for your Tier-1 agents to run to their managers to help them with an issue. Prepare an escalation plan to make this process smooth for both your customers as well as your team members.
Route customers to the relevant agents right from the start
Keep your customers updated about the escalation process and the time it might take so that they can adjust their expectations accordingly
Train your agents to avoid the need for escalations where it could be easily avoided
Educate them about the hierarchy in place and who they should assign a ticket to for specific issues
4. Prioritize Tickets that Demand Immediate Attention
All the customers believe that their issue is the biggest in the world and should be resolved first. But only customer service professionals know how difficult it is to decide which ones to prioritize and which ones to save for later.
But sometimes later becomes never.
The truth is all support tickets need to be resolved promptly and in the shortest time possible. However, there are some tickets that demand immediate attention. For instance, a customer who bought a smartphone encounters severe heating issues while charging.
Here are some incredible tips to manage your support queue like a boss:
Get your agents in the habit of checking the priority status of every ticket
Use the 'ticket prioritization' feature of a help desk to set the priority of urgent tickets as 'High'. Such tickets usually appear at the top.
Impose a time limit for the resolution of urgent support issues
Drop internal notes or comments to quickly resolve high priority tickets

5. Automate Repetitive Tasks
The battle between humans and technology is a long one. While technology might never be able to completely replace the need for human agents, it can still make their life a lot easier.
If you feel stuck in a vicious loop of manual and repetitive tasks, then it's time you leverage an automated workflow.
Creating an automated workflow is one of the popular strategies for handling help desk and ensures your team achieves more. For instance, your help desk can categorize incoming customer requests and automatically route them to available agents.
Moreover, some help desks such as ProProfs Help Desk allow you to set up automated emails for ticket rating. Such emails are automatically shared with the customer when a ticket is closed and allows them to rate their support experience instantly.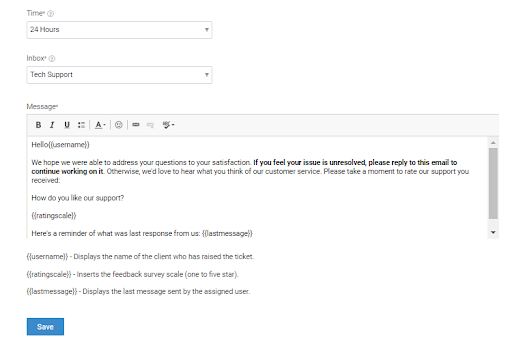 You can also automate notifications in a help desk. This ensures that customers are automatically notified about their ticket progress and agents are notified about customer responses. Users can customize these notifications and choose how and when such notifications will be shared.
6. Integrate Your Favorite Business Apps
For superior business operations, a single tool is not enough. But what if you could integrate your favorite business applications into your help desk?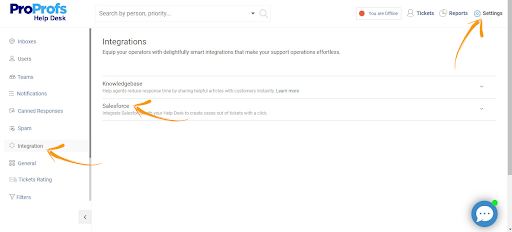 To maximize the value of your help desk and make it a one-stop tool, you need to integrate it with popular apps such as CRM, social networking, productivity, etc.
For instance, by integrating your help desk with a CRM solution, your agents can get a complete overview of customer information- how and when they were contacted by your business, their purchase history, and a lot more.
Successful integrations eliminate duplicate efforts by your agents as they don't need to keep switching between multiple tools. They can manage multiple applications from a single dashboard and become your real 'productivity heroes'.
7. Focus on the Right Help Desk Metrics & KPIs
While customer service is usually more about quality than quantity, you cannot ignore the quantitative aspect of it. The right numbers can offer incredible insights into individual productivity, team performance, and customer satisfaction.
Targeting the right help desk metrics is another popular strategy for the help desk system. The reporting capabilities of a help desk can allow you to see the bigger picture and understand where your business stands in meeting customer expectations.
8. Practice Proactive Communication
Many entrepreneurs and customer service experts make the mistake of considering the help desk as a reactive tool, where they simply react or respond to customer requests.
But there is more to this tool.
Offering proactive customer service is a proven internal help desk tool strategy. When you proactively communicate with your customers, you reduce their efforts and establish a positive brand image.
According to a CEB Global study, for every ten customers who have a 'high-effort service experience', nine will become disloyal, and eight will share negative reviews about your brand.
Here are some steps to communicate with your customers proactively-
Alert customers in advance about problems such as system downtimes
Communicate about upcoming events or product launches
Use newsletters to increase brand awareness and share customer success stories
Share links to self-help articles, product guides, FAQs, etc. to educate your customers
Read More: Proactive VS Reactive Customer Service
9. Collect Customer Feedback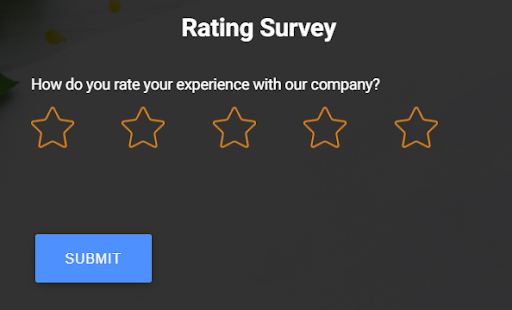 Customer service is more about customers than your business and to better serve your customers, you need to ask them directly.
Sometimes the best way to simply hear the viewpoints of your customer is through their own feedback.
Like we discussed, free help desk software allows you to share surveys and capture customer feedback in real-time. After all, in today's competitive market where customers have more options than ever, getting a handle on how customers view your support is invaluable.
Why is customer feedback so important for your customer service team?
Helps you measure individual as well as team performance
Keeps your customers engaged and lets them know their opinion is valued by your business
Allows you to discover improvement areas and make informed decisions
10. Support Your Support Agents
A strategy for a help desk system does not always have to involve its features, software updates, or how the tool is used. Sometimes, it's about your agents- the people who work day in and day out to keep your customers happy.
Create a solid training program for your agents and ensure they are consistently expanding their knowledge and improving their skills.
Besides training, you need to create a culture of empowerment.
Creating the right workplace culture takes time. You cannot wake up one day and tell your agents- "You are empowered now, let's make this happen!" Remember good things take time but once they happen, you will be surprised by the results.
65% of high-performing service teams say their agents are completely empowered to make customers happy.
Gear Up to Make the Most of Your Help Desk Today
We understand, managing a help desk is never easy. You always have key metrics and SLAs swirling around in your mind. And there are always new updates and trends that you need to keep up with.
However, if you want to deliver out-of-the-box support experiences for your customers, you need to use your help desk to its full potential. Prioritize urgent tickets, automate manual tasks, capture customer feedback, and most importantly remember that showing how much you value your team will go a long way.
Q1. How do you run an effective help desk?
In order to run an effective help desk you can adopt the following strategies:
Onboard and train your agents
Create an automated workflow
Create a self-service knowledge base
Integrate your help desk with other powerful tools
Empower and motivate your support agents
Q2. How do I manage my help desk tickets?
Here are some strategies you can use for effective ticket management–
Prioritize tickets that demand urgent attention
Monitor the progress of every ticket from start to finish
Automate your help desk workflow
Keep customers informed about the status of their ticket
Q3. How to choose the best help desk software?
Choosing the best help desk software depends on a variety of factors such as the size of your team, your requirements, the budget you have in mind, and many others. You can always go for a trial version to get a fair idea of the tool before fully committing to it.
Do you want a free Help Desk?
We have the #1 Online Help Desk Software for delightful customer support