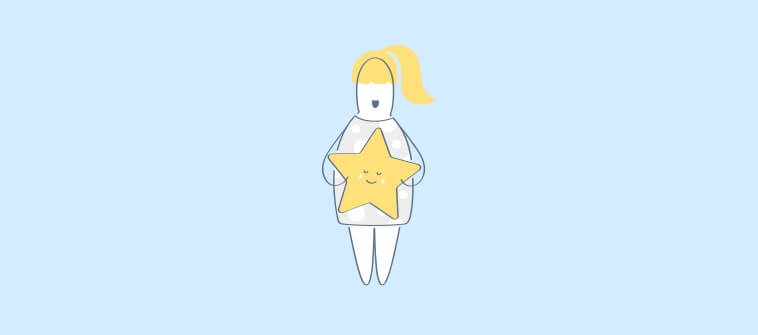 Meet Joe. Joe is an average American entrepreneur who wants to take his business to a global scale. If you ask him about his plans to achieve the same, he will tell you-
"I'm going to make sure our business runs great social media campaigns. Besides that, I will make sure we have an awesome logo, something like Apple's, you know."
Now, honestly, there is nothing wrong with Joe's ideas. But like most modern entrepreneurs, he isn't thinking long-term. Don't be like Joe.
So, what is the strongest determiner of whether your business will succeed in the long run?
The answer lies in customer experiences (CX). The way you make your customers feel, whether they are contacting your business for the first time or buying from your online store for the hundredth time- every small interaction has the power to determine the success of your business.
In this blog, we will tell you about the importance of having a customer experience strategy and share some solid tips to make every interaction count.
Ready to offer feel-good experiences?
What is Customer Experience Strategy?
In the business town, there has been a lot of buzz around customer experience becoming one of the leading brand differentiators.
But, what exactly is customer experience? More importantly, what makes a good customer experience?
Customer experience refers to the customer's perception of the various interactions they have with your business. Such interactions can be direct- when a customer interacts with your sales representative. Or indirect- when a customer hears about your business from close friends.
Customer experience strategy refers to the actionable plans a business is willing to take to deliver positive and meaningful customer experiences across multiple touchpoints.
Why is offering an 'overall great experience' considered a big challenge?
Most companies are great in one area but seem to struggle in others. For instance, imagine your business offers top products with the best-in-class features; however, your service reps lack empathy skills. While customers will have a great experience initially and enjoy using your products, they will surely not love the idea of interacting with apathetic reps.
Therefore, for an overall great experience, your brand needs to make every interaction worthwhile.
Why Customer Experience Matters For Your Business?
If you look at successful businesses like Amazon or Apple, there is no one-day success story. These companies have reached the multi-billion dollar mark by focusing on their customers and most importantly, how their customers feel when they interact with them.
"Can poor customer experience cost our business?"
Yes, more than you think. According to a report, 40% of customers will stop doing business with a company after just one bad experience.
Here are some benefits of delivering a great CX:
Better word-of-mouth referrals and recommendations
All businesses, irrespective of their models can benefit from improving the customer experience. For example, SaaS businesses can retain their subscribers for a longer period and online businesses can upsell, reduce returns, and get recommended to prospects.
Now, let us take a look at some expert tips to offer delightful experiences.
Top 5 Ways to Improve the Customer Experience
1. Connect With Customers at an Emotional Level
You need to realize that your customers are human beings with basic emotional needs. Whether they are interacting with their loved ones or their favorite brand, they crave deep emotional experiences.
"But, I'm a real go-getter. Why should I focus on emotions?"
Emotions have a huge influence on brand loyalty. A study found that when customers have a positive emotional association with a brand, they are 8.4 times more likely to trust the company and 7.1 times more likely to purchase more.
Now, when it comes to fostering deep emotional connections, Zappos.com, an online shoe and clothing store, is showing the right direction to many businesses that usually miss the mark. Let's see an example-
10-hour customer service call that broke records but won many hearts!
On December 8, 2012, a Zappos customer service rep attended a call that lasted for 10 hours and 29 minutes. The call was not even about a complaint and the caller talked about how it is like living in Las Vegas. When asked about this epic feat, this is what CEO of Zappos, Tony Hsieh, had to say-
"Zappos uses call center technology to track average call time per agent. But the goal isn't to reduce this average- it's more important that we make an emotional connection with the customer rather than quickly getting them off the phone."
Clearly, just by being there for your customers when they need you the most, you can offer a WOW experience.
Recommended read: How Emotions Can Impact Customer Engagement
2. Your Employees Are the Key to Delightful Experiences
While many leaders like to think they are in charge of their customer experience, in reality, it's their front-line workers who are in control.
Believe it or not, but your employees are the biggest influencers on the experience your customers have at any touchpoint.
As a result, you must hire people who understand your brand philosophy and believe in your customer service vision. Make it a practice to consistently train, inspire, and excite every employee to deliver delightful customer experiences.
When it comes to making the most of empathetic and passionate employees to create magical experiences, every business can learn a thing or two from the happiest brand on earth- Disney.
No matter if someone is dressed as a Disney movie character or selling souvenirs, every Disney employee is customer-focussed. On the very first day of onboarding, employees learn that their primary goal, irrespective of the position, is to create memorable experiences.
No wonder the internet is full of stories about how a Disney employee went out of their way to make a customer's day.
Recommended read: How to Develop Your First Employee Training Program
3. Pay Attention to Customer Needs on Social Media
Social media platforms were designed to be used primarily for sharing personal experiences and maintaining personal connections. However, today, with almost every brand looking to reach their audience quickly, social media has become a valuable tool to build a community around brands.
Why should you be paying attention to customers over social media?
We all know that the young generation is tech-savvy and spends a great deal of time on leading social media platforms. According to a Microsoft report, 33% of people aged 18-34 have contacted a company's customer service via social media.
Here is an example of a great social media customer service story. As Peter Shankman was waiting for takeoff in Tampa, Florida, he tweeted to Morton's The Steakhouse to deliver a porterhouse steak when he landed at Newark airport. To his surprise, during departure, he was greeted by a Morton's employee who got him his order and did not charge him any money. Sweet!
Now, this small gesture has helped Morton's gain the attention of many prospects without spending any hefty amount of money. No wonder they call customer experience 'the new marketing'.
Recommended read: What Is Multi-Channel Customer Service and Why It Is Important
4. Use a Customer Service Tool to Your Advantage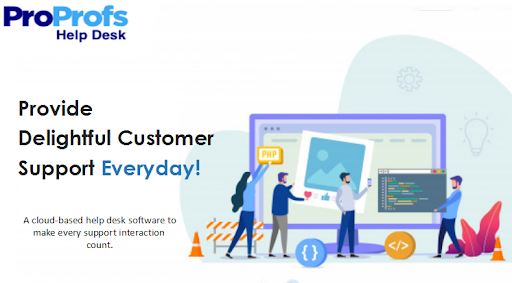 All successful businesses have one thing in common, they do not rely on manual tasks or mundane processes. They all use the right tools to exceed customer expectations and offer reliable support.
The right customer service tool can help you learn from your mistakes, track every customer interaction, and get things done faster.
Investing in the right business tools to support CX functions can be challenging due to the massive number of options available in the market. Finding a product that manages all customer interactions across a variety of channels and touchpoints can be equally hard.
So is there a tool that can get the job done?
You can try an easy-to-use customer service tool like ProProfs Help Desk. With its shared inbox feature, you can club all your customer-facing email accounts in a single dashboard and ensure not a single customer message can slip through the cracks.
In addition to this, you can capture customer feedback in real-time by sharing NPS, CSAT surveys right after an issue has been resolved.
Recommended read: Must-Have Features in a Help Desk Ticketing System
5. Grab Customer Attention With Personalization
Your product might not stay with your customers for a long time. But guess what will? A personalized experience that made your customer jump up in joy.
The three secrets to better customer experience are personalization, personalization, and personalization!
Why should you prioritize personalization?
Modern consumers have a lot of options on their plate, and personalized service can help your business stand out in a crowded marketplace.
Moreover, personalization can help you grow your business. According to an Accenture report, 91% of consumers say they are more likely to buy from brands that provide personalized offers and recommendations.
Global footwear giant Nike is winning hearts across the globe with its personalization initiative called Nike By You. Users can visit Nike's website and get an opportunity to design your very own sports or lifestyle shoes.
Through this initiative, they have been able to turn the impersonal nature of an online shopping experience into a highly personal one.
Recommended read: How to Offer Personalized Customer Service
Make Every Experience Count
"They said our business could be anything, so we became a customer-experience driven business." -A successful entrepreneur
Your business rivals might have a better product range or offer slightly better prices. You can't always compete in these areas. But you can always win customers with the experiences your business delivers. Sometimes, all it takes is a small personalized experience to sweep customers off their feet and make them choose you over others.
Remember, rather than delivering "random acts of excellence", you need to provide exceptional experiences, EVERYDAY. In addition to a well-trained team, you would require a fine-tuned customer support tool. And at ProProfs, we have exactly what you need. ProProfs Help Desk allows users to track and manage every customer issue and share responses that are seamless, fast, and personal.
Do you want a free Help Desk?
We have the #1 Online Help Desk Software for delightful customer support