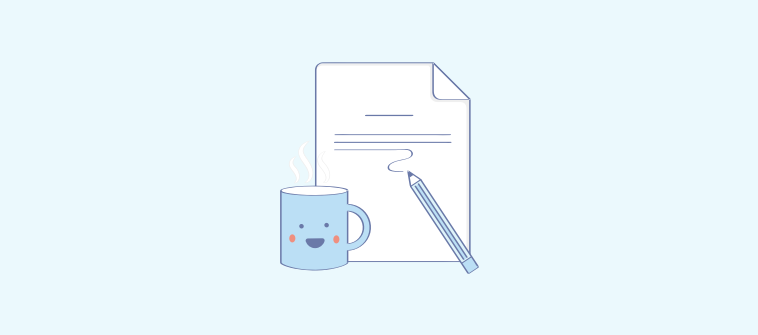 Your company is the best in the business. You have world-class products because you buy from the best suppliers using top-notch materials.
Everyone buys from you and your competitors cannot even come close in matching your quality and product range!
Strangely, for some reason, you can't increase your market share and move forward. Even though you have the best products the industry has to offer, your sales aren't increasing. In fact, some of the startups in your niche perform better than you!
If you're facing this problem, a common reason for this outcome is the marketing message that fails to resonate with potential customers.
Companies that write business-centric copy talk about themselves to the reader, which is obviously not a good way to do business in any industry.
Customers are sick and tired of hard sell copy so they don't wish to deal with companies that forget to consider their pain points, needs, and preferences.
Heck, even Steve Jobs listened to his customers and asked his employees to "begin with the customer experience and work backward to the technology".
To make your business work, you need to create connections with customers and demonstrate you understand their concerns and help to resolve them. The only way to do this, obviously, is customer-centric copywriting. Your business needs to take this way to emerge successfully.
Your customer support team may even plan to use a help desk software to resolve customer queries on time and delight them.
Quick Navigation – Five golden rules for writing customer-centric copy
1. Be Empathetic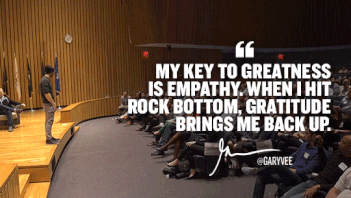 People who contact your business typically have a problem that they need to eliminate by using your product or have a problem with your products that they need to resolve.
In other words, they need you to understand their experience and provide some assistance. Since most of our existence is directly related to emotions, your support reps need to show empathy.
By doing so, your reps show they care for customers and want to help them resolve their issues as soon as possible. No wonder that empathy is among the top soft skills we should possess when dealing directly with customers.
Nothing explains a customer-centric company better than warm, caring support reps who express genuine interest in resolving the issues of those who contact them.
Empathy and great customer service are so precious that many people agree to pay for up to 16 percent more for it, as per a recent PwC study.
---
Related Read: Leverage Your Business Growth with Customer Emotions
---
2. Being Customer-Centric Matters
It's a known fact that
Customer-centric companies are 60% more profitable than those that are not.
So, to improve your business results and move forward, you need to put customers at the center of everything you do. This way, you'll be able to design products and services they'll love and provide delightful customer service.
3. Speak Their Language
The style of your copywriting should reflect the language that your customers use to communicate with you. This ensures they have no trouble understanding what you're trying to tell them. Their experience with your support reps will thus be positive.
So, instead of using complex acronyms, insider knowledge, industry jargon, and technical language, your support can be much more customer-friendly by using scripts written in conversational language.
However, keep in mind that you don't have to eliminate industry terms altogether, just keep it in balance with the layman language.
To understand what kind of language your customers prefer, learn it from your previous interactions with them.
The best bet is natural, conversational style that people use every day to communicate with others (this, however, may not be true for many B2B businesses).
Recommended Read: Best Customer Service Scripts For Your Team
4. Educate your Customers
A good way to impact your audience in a positive way is to inform them about your brand and the reasons why they should do business with you (typically these are the benefits they can get from your products or services).
For example, you can let them learn from your own mistakes and share the tips that worked great for you.
Customers tend to respect thought leaders who showcase their real experience with similar issues. So, you must speak authoritatively on these issues.
Another reason why your support reps should learn how to educate customers is that your business may provide sophisticated products, especially digital ones, which often leave users scratching their heads.
---
Related Read: Understanding Consumer Psychology for a Delightful Customer Service Experience
---
5. Apply Behavioral Psychology
A skilled application of behavioral science by business representatives is key to providing optimal customer experience and keeping it intact.
This guide to behavioral psychology by Mckinsey Quarterly shares the following techniques that support reps in any industry could use:
Dismiss Negative Experiences Early
Chances are high that the problems your customers contact your business for have caused them some trouble. So they will be talking a lot about their negative experience when communicating with your support reps.
Customer-centric copywriting requires you to make the experience of those contacting you as positive as possible. Letting them talk a lot about negativity isn't exactly a good idea in this case. To mitigate this issue, you need to get bad experiences over with early, advises Mckinsey.
This is done by asking questions about a negative experience at the beginning of the interaction to move to a solution as quickly as possible.
Finish Strongly
According to this technique, your support reps should use a script that demands them to complete interaction with a customer on a positive note by highlighting the benefits available to them, and the probability of a positive outcome by applying the tips given to resolve their issue.
Give Choice
A truly customer-centered business always has some options for their customers. This is exactly what your support reps should provide those who contact them.
The script they're using has to give the customers at least two options in terms of how to buy or otherwise consider buying with you.
For example, Mckinsey gave an example of a North America-based healthcare insurance company that provided their customers with an explicit choice on three essential elements: the facilities to visit and doctors to see, the type of treatment plan, and the timing of future calls.
Consider these in your customer support scripts to improve the experience of your customers.
---
Recommended Read:
Do you want a free Help Desk?
We have the #1 Online Help Desk Software for delightful customer support