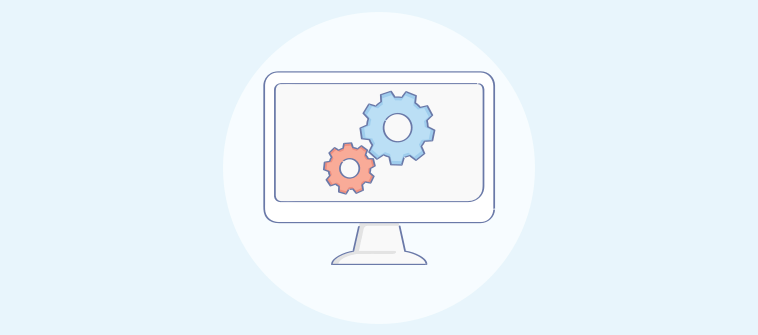 There was a time when customer complaints and queries were dealt with as and when they came with little to no record of them.
However, today things are much different. Right from powerful chatbots to automated workflows, the best customer service software has revolutionized how companies interact with their customers.
There is no doubt that great customer service has become the cornerstone of a sustainable, profitable business. With customer expectations higher than the tallest skyscrapers, the right set of tools can help you deliver memorable experiences and meet customer needs.
There are loads of customer service software out there that can help you do your job more easily and take your customer experience to the next level. In this blog, we'll review the basics of customer service systems and compare 20 tools that deserve your attention in 2023.
Here we go!
What Is Customer Service Software?
Customer service software allows businesses to capture, organize, and respond to customer support requests while reducing agent efforts. With the best customer service software, you can manage customer conversations on popular communication channels such as phone, email, live chat, social media, and others.
Moreover, with the reporting capabilities of this tool, you can understand how happy customers are with your service, their challenges, and how you can improve.
What Are the Top Benefits of Customer Service Software?
When you are a small business that has been around in the market for just months, you might not feel the need for specialist software.
However, as your business grows and you run into some rough edges, the need for the best customer service management software becomes all the more important. Here are some top benefits of customer service solutions:
1. Improved Customer Service Management
When you have a large customer base, their issues and requests can easily slip through the cracks. To add to your problems, customers might decide to reach you through various channels. During such challenging situations, customer service systems can unify all incoming issues in one dashboard and help you track every support ticket from start to finish.
2. Assign an Owner to Every Issue
To keep your customer service process moving in the right direction, you need to assign issues or requests as quickly as possible. Customer service solutions allow you to automatically route tickets to agents who are most capable of handling them. For instance, a technical issue will be routed to your team member who has the necessary technical skills.
3. Promote Self-Service
Sometimes, customers don't wish to interact with an agent for their simple queries. According to American Express, around 60% of US customers prefer automated self-service, such as a website or mobile app, for simple customer service tasks. Some customer service solutions allow you to create a comprehensive knowledge base or help center that customers can use to resolve their basic concerns 24×7.
4. Measure Your Efforts
Keeping a tab on customer service metrics and KPIs gives you a holistic view of how well your team is performing. Customer service management software offers detailed reports and analytics tools to help you measure individual and team performance. You can even share automated surveys to capture customer feedback and measure their satisfaction levels.
Read More: 15 Help Desk Metrics to Improve Customer Support
What Are the Different Types of Customer Service Software?
Customer service is itself a broad term that encompasses multiple functions. No wonder there are multiple tools in the market that can help you offer awesome customer service.
Let's look at the different types of customer service tools.
1. Help Desk Tools
A help desk tool, also known as a ticketing system, can help your team convert all incoming support inquiries and complaints into tickets. Agents can quickly assign, prioritize, and resolve tickets to offer a delightful customer service experience. Help desk reports can shed light on important customer service metrics such as response times, resolution times, CSAT, etc.
2. Live Chat Tools
Live chat tools can be easily added to your website or e-commerce store. This allows customers to instantly connect with your team and get answers to their queries. Moreover, agents can proactively engage with visitors, offer assistance, and generate reliable leads using the live chat window.
3. Knowledge Base Tools
Knowledge base software helps your team create an online repository of help articles, guides, how-to videos, troubleshooting steps, and more. A well-designed and SEO-friendly knowledge base can help encourage self-service and reduce ticket volume. Moreover, you can secure your help center by keeping it Private for customers or Public for everyone.
4. Call Center Tools
Call center software helps you monitor all your incoming and outgoing customer service calls. Managers can track call center metrics such as average handle time, first call resolution, etc. Moreover, with the IVR feature, you can create prerecorded customer greetings, route calls to the right departments, and share answers to frequently asked questions.
5. Social Media Tools
Social media customer service tools allow businesses to monitor their social media messages, complaints, and other interactions. So if your business has an active presence on any leading social media platform such as Facebook, Instagram, or Twitter, you must use this tool to support prospects and customers.
Why Do Small Businesses Need Customer Support Software?
For small businesses, every customer service interaction can make or break their brand. Let's discover some of the top challenges faced by them and how customer service tools can be of help.
Challenge 1: Limited Budget & Human Resources
Small businesses have to be careful about every single dollar they spend. Unlike big businesses, they cannot afford to bear the additional costs of hiring and training new customer service agents.
Solution: Customer service tools have powerful automation features that can help small business owners automate repetitive and time-consuming tasks. For instance, with the chatbot feature, you can assist website visitors 24×7, even when your team isn't available to take chats.
Challenge 2: Stiff Competition
Whether you sell something online or through a brick-and-mortar store, there will be competitors in the market. Startups and small business owners always face stiff competition from businesses that sell identical products or services.
Solution: Customer service software for small businesses can help you offer personalized service experiences to your audience. With fast, personalized, and automated support, customers can have memorable experiences every time they reach out to you. This will help your brand retain customers and rise above the competition.
Challenge 3: Scaling Support Process
When a small business sees a rapid increase in its customer base, scaling the support process quickly can be a scary idea. There might be costs associated with making investments in technology, infrastructure, etc.
Solution: The right customer service software can be easily scaled to meet your growing needs. You can always opt for a top-tier subscription plan for advanced features and capabilities.
20 Best Customer Service Software in 2023
After researching hundreds of customer service solutions, we've narrowed down the 20 best customer service software that can give an edge to your business. As we move ahead, you will learn about the top features, use cases, pricing, and multiple other details.
Help Desk Customer Service Software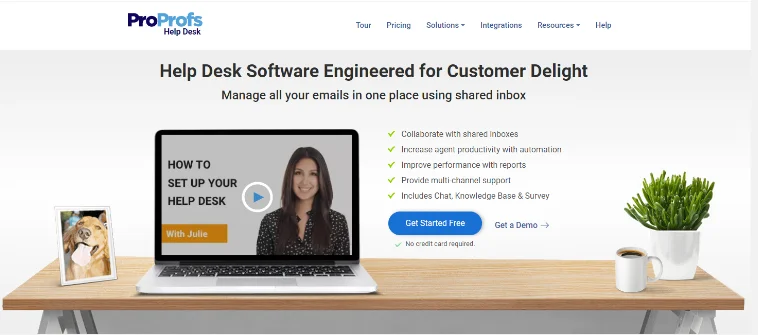 ProProfs Help Desk is free customer service software that offers all the features you need to delight customers and make your employees super productive. The tool offers an easy-to-use dashboard where every incoming support request is automatically converted into a ticket and assigned to the most relevant agent.
In addition to a powerful ticketing system, ProProfs offers multiple customer support tools such as Live Chat, Knowledge Base Survey Maker, etc., that allow you to provide 360-degree support. Moreover, with collaboration features such as internal notes, canned responses, ticket labels, etc., your team can offer 24×7 assistance to customers.
Some top features of ProProfs Help Desk are:
Round-robin ticket assignment to equally distribute tickets among available agents
Share faster replies with canned responses
Create an extensive knowledge base and encourage self-service
Use custom signatures to add a professional touch to every outgoing email
Leverage smart reports & analytics to measure performance
Best For:
Best affordable and feature-rich help desk software
What you will like:
ProProfs makes it easier for managers to measure and improve the customer experience. You can share CSAT and NPS surveys with customers to monitor the quality of their experience with your brand.
ProProfs Help Desk Pricing:
Starts at $20/agent/month (billed annually).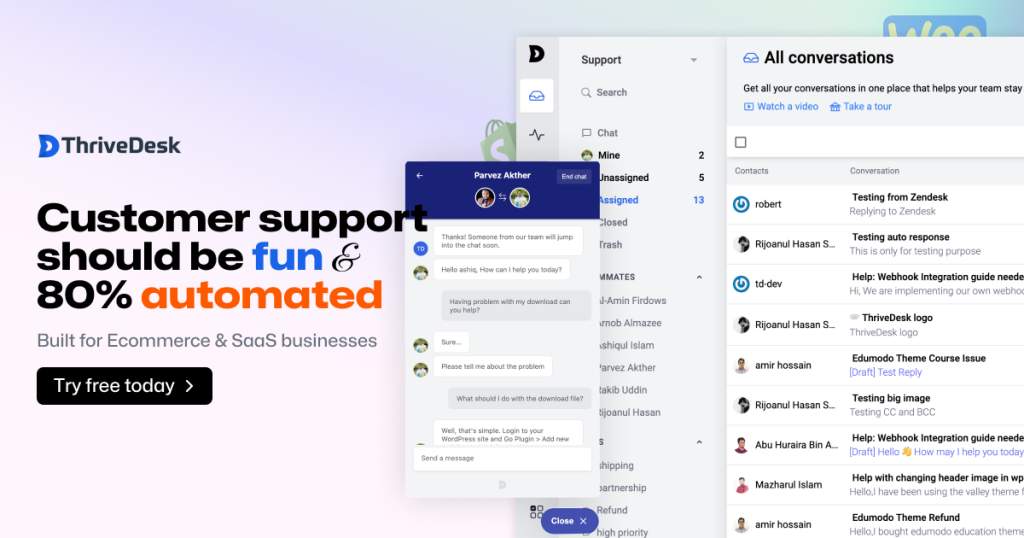 ThriveDesk is a cutting-edge customer service solution designed to enhance the customer experience with speed and efficiency. It offers an all-in-one Live Chat and Helpdesk platform that empowers businesses to optimize customer support operations effortlessly.
ThriveDesk's notable features include a shared inbox for efficient team collaboration, a high-speed live chat assistant for expanded customer reach, and a scalable Knowledge Base for instant self-service solutions. Additionally, ThriveDesk seamlessly integrates with popular WordPress plugins like WooCommerce, Easy Digital Downloads, SureCart, Freemius, Envato, and more.
Some Top Features of ThriveDesk:
Centralize customer support tickets, enabling assignment to agents, priority settings, and progress tracking
Create a self-service knowledge base to assist customers in finding answers and troubleshooting common issues
Offer real-time customer support via live chat
Gain insights into support performance via powerful reports and analytics
Integrate ThriveDesk with CRM systems, e-commerce platforms, and social media tools
Best for:
Best for integrating your help desk system with multiple third-party tools.
What You Will Like:
You'll appreciate ThriveDesk for its efficient team collaboration, data-driven insights, and seamless integrations with popular WordPress plugins—all designed to elevate your customer support experience.
Pricing:
Starts at $25/month
Hiver is a multi-channel helpdesk tool built specifically for teams on Google Workspace. The best part about Hiver is that it works right inside Gmail, an interface most teams are already familiar with. It enables businesses to offer quick, efficient, and intuitive customer support without denting their budget.
With Hiver, your teams can tackle customer queries at scale and gain deep insights into the quality of your support.
Features like email management, live chat, knowledge base, voice support, and WhatsApp messaging are excellent for interacting with customers across multiple channels. You can also send short customer satisfaction surveys to collect accurate feedback from customers.
Some top features of Hiver are:
Enhance team collaboration with features like Notes and @mentions for internal communication about a ticket without having to send more emails.
Allows you to automatically assign emails to users with a shared inbox using Round Robin Assignment.
Comes with automation capabilities to optimize your operations.
Facilitates an in-depth analysis of your team's workload and performance.
Integrates with popular apps like Asana, JIRA, Salesforce, Slack, and Zapier to enhance productivity.
Best For:
Email Management, Multi-channel support, Collaboration
What you will like:
Functionalities of a customer service solution available right inside Gmail's native interface
Hiver Pricing:
Starts from $15/user/month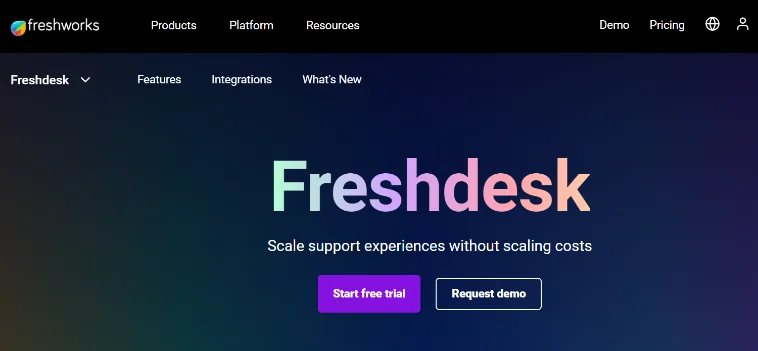 Freshdesk is another leading help desk software that has established a name for itself in the help desk market. The tool offers an intuitive Team Inbox that allows agents to track and manage incoming support tickets from multiple channels such as email, phone, chat, and social media.
With Freshdesk's auto-assignment rules, support tickets can be automatically assigned based on an agent's skill set or availability. You can also choose to distribute tickets equally amongst your customer service members. With the help of insightful and customizable reports, managers can track key help desk metrics and better understand how different agents and teams are performing.
Some top features of Freshdesk are:
Link related tickets together for consistent replies
Split complex support tickets into multiple child tickets
Convert your ticket replies into knowledge base articles
Resolve customer queries faster with AI-powered chatbots
Track time spent resolving support tickets and log billable hours
Best For:
All the features you need to deliver omnichannel experiences
What you will like:
Freshdesk offers the 'Thank You Detector' feature that prevents the reopening of tickets when customers reply to your emails with a thank you.
Freshdesk Pricing:
Starts at $15/user/month
HappyFox is a robust customer service application that is used to easily convert email, phone, chat, social media, and web requests into tickets. In addition to keeping ticketing organized in a central place, you can also build a contact portal for users to log in and track the progress of their tickets.
With HappyFox's private notes feature, you can enhance internal collaboration without including your customer, which in turn also speeds up your ticket resolution process. Moreover, to prevent agent collision, agents receive a pop-up warning when they are trying to reply to the same ticket.
Some top features of HappyFox are:
Create an internal knowledge base to ensure rapid and consistent agent training
Automatically route tickets to relevant agents or teams
Use canned responses to respond to customers within seconds
Keep every team member on the same page with automated notifications
Add additional information using custom ticket fields
Best For:
Best help desk system to support customers in multiple languages
What you will like:
With HappyFox, you can track all your IT assets in one place. You can capture all software and hardware requests from employees as well as customers.
HappyFox Pricing:
Starts at $26/user/month
Live Chat Customer Service Software
ProProfs Chat software helps you interact with customers in real-time and generate more reliable leads for your business. Using this tool, your customer service agents can anticipate what a visitor will type next and accordingly route chats to relevant team members to reduce the resolution time.
Chat operators can offer real-time quality answers by using features such as canned responses, and customize the chat widget for an improved experience. You can also include self-help articles or guides in your chat widget for instant help.
Some top features of ProProfs Chat are:
Anticipate customer questions in advance by viewing what they are typing
Add self-help articles to the chat widget
Customize individual operator greetings and welcome customers
Share announcements and give product tours
Capture visitor details with the pre-chat form
Best for:
Best for real-time support, lead generation, and customer engagement
What you will like:
ProProfs offers chatbots that can help you offer primary assistance to customers or prospects even when your team is offline or not available to take chats.
ProProfs Chat Pricing:
Starts at $19.99/user/month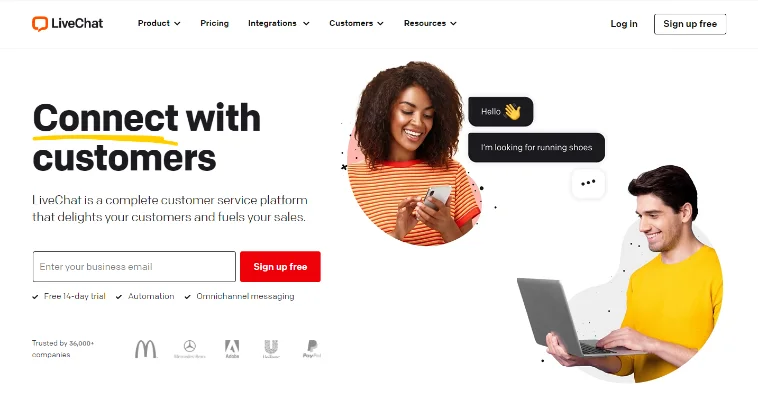 LiveChat is one of the most popular customer service platforms that allows customer-facing employees such as sales executives or support agents to interact with customers in real-time.
When it comes to lead generation and tracking, LiveChat does not disappoint at all. Marketers and sales professionals can track leads, sales, and other goals to see precisely how chats boost revenue. Another handy aspect of this tool is that it allows internal team members to chat with each other – which is important for businesses with multiple departments.
Some top features of LiveChat are:
Add tags to your chats to give them more context
Automatically assign new chats to your available agents
Reduce repeated questions with chat history
Make your chat widget stand out with 'eye-catchers'
Decide on which web pages your chat widget is displayed
Best for:
Get all the tools you need to provide excellent chat assistance
What you will like:
LiveChat gives you the option to see what customers are typing in real-time. So, you can get the answer ready even before the customer hits 'Enter'.
LiveChat Pricing:
Starts at $20/user/month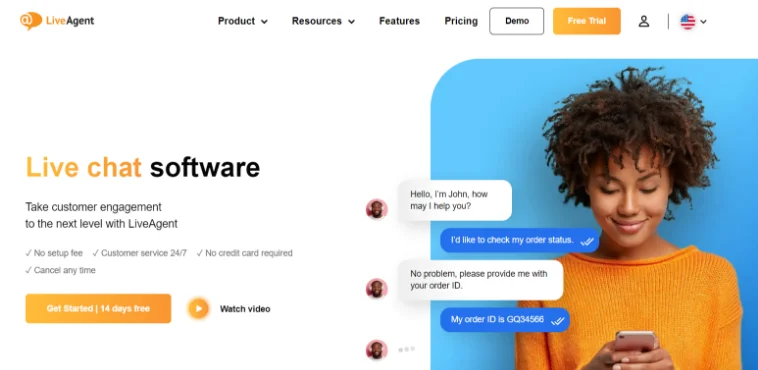 If you're looking for a solution that combines a robust live chat and help desk system, LiveAgent deserves to be on your list. Using the live chat function, you can create multiple canned responses to answer common customer questions automatically, assign chats to different support agents, send surveys to collect customer feedback, and more.
LiveAgent offers integration options with some of the most popular messaging platforms, such as Facebook, Twitter, and Instagram. The tool also warns when customer service agents are responding to the same request at the same time.
Some top features of LiveAgent are:
View customer's message while they are typing it
Allow customers to choose a department they wish to interact with
Monitor who is browsing your website and what URL they are on
Distribute chats through multiple distribution options
Automatically hide the live chat button when the maximum queue is reached
Best for:
Build instant connections with proactive live chat software
What you will like:
With LiveAgent, you can place the chat button strategically on your website for improved results. You can also choose the right chat button from the chat button gallery.
LiveAgent Pricing:
Starts at $9/user/month
Read More: Best Live Agent Alternatives for 2023
Knowledge Base Software

ProProfs Knowledge Base is a dedicated tool that allows businesses to build extensive help centers, user guides, manuals, Wikis, and more. You can create a knowledge base in minutes – simply choose a template, customize it, import docs or files, and take it live.
As one the best customer service software, ProProfs knowledge Base saves your support staff from answering the same questions repeatedly. In addition to encouraging self-help, you can bring down support tickets by up to 80% and reduce support costs.
Some top features of ProProfs Knowledge Base are:
Control who views your content by granting or restricting access
Collaborate effortlessly to create and share knowledge
Get access to 100+ settings and integrations
Analyze your traffic with Google analytics
Create a secure knowledge base with a password and privacy controls
Best for:
Best tool to reduce customer support tickets
What you will like:
With the help of smart reports, you can take the necessary actions. For instance, you can learn what users are searching for, identify failed searches, and spot articles that need improvement.
ProProfs Knowledge Pricing:
Starts at $49/user/month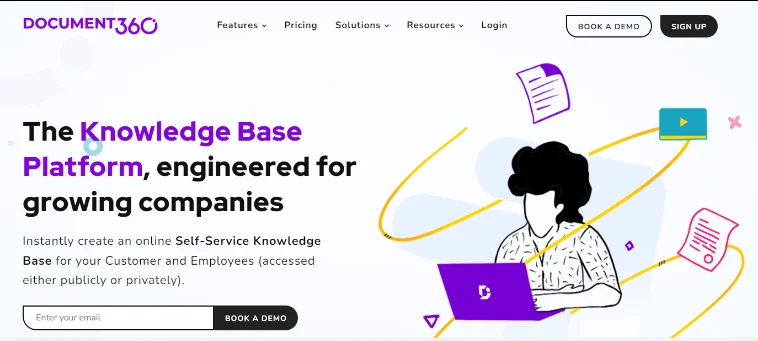 Document360 is another popular help center software that allows you to offer reliable self-service options to your customers and employees. Businesses can take their documentation process to the next level by creating how-to guides, tutorials, reference docs, release notes, and more.
You can easily replace your offline, static, PDF user guides with online guides that you can edit in real-time and always keep up-to-date. Moreover, you can support your employees by building a private, extensive, and login-enabled internal knowledge base.
Some top features of Document360 are:
Create robust FAQ pages to reduce support ticket volume
Build SOP's like employee handbooks or sales/marketing playbooks
Preview articles before publishing
Leverge an advanced search to help customers find relevant help in seconds
Collaborate with team members to write or review published and draft articles
Best for:
Edit and publish help content in easy steps
What you will like:
Document360 allows you to achieve more through extensive integration and extension capabilities.
Document360 Pricing:
Starts at $149/project/month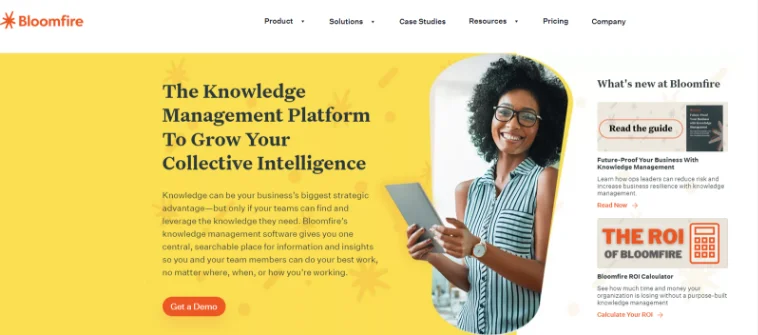 Bloomfire helps your business centralize company-wide knowledge in an easy-to-scan and searchable platform. Your support reps can use the knowledge base to quickly share information with customers and train new agents who join the team.
Bloomfire brings some incredible capabilities to the table, such as AI-powered search, rich media compatibility, and crowd-sourced FAQs. You can also encourage customers to like, share, and comment on help center articles.
Some top features of Bloomfire are:
Easily share knowledge with rich publishing features
Enhance engagement through likes and comments
Use analytics and reports to spot knowledge gaps
Create a branded help center with white labeling options
Use curation tools to identify and remove duplicate content
Best for:
Knowledge base software with advanced-search capabilities
What we liked:
Reduce customer service hold time by making knowledge base articles easily accessible to your support representatives.
Bloomfire Pricing:
Starts at $25/user/month
Call Center Customer Service Software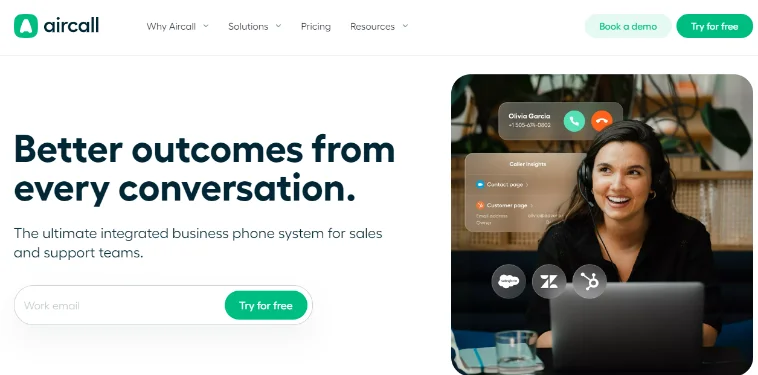 Aircall is a cloud-based customer service software that can be integrated with your CRM software, help desk solutions, and other essential business applications. With features such as call center IVR menus, skill-based routing, live call monitoring, etc., you can make the customer experience your competitive advantage.
In addition to customer service, Aircall allows your team to close more sales. Your sales professionals can book more meetings and close deals with features such as PowerDialer, click-to-call, real-time coaching, and more. Due to its cloud capabilities, remote teams can access the tool to stay connected and seamlessly work from anywhere.
Some top features of Aircall are:
Instantly create toll-free numbers for your business
Use voicemail to greet callers or update them when you are away
Use distribution rules to direct calls to the right people
Maintain clear visibility of call activity with a shared call inbox
Allow teammates to quickly speak to one another before transferring a call
Best for:
Easy to set up cloud call center software
What you will like:
With Aircall, phone support agents can get incoming call alerts right on their desktop and start the conversation by clicking the banner.
Aircall Pricing:
Starts at $30/user/month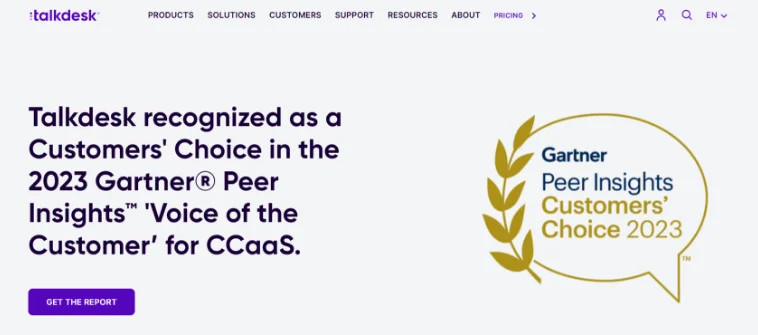 Talkdesk is a robust cloud contact center solution that helps you optimize operational efficiency, improve caller experience, and reduce costs. With the help of real-time reporting and predictive analytics, your business can stay on top of performance, no matter where your teams operate from.
Talkdesk is loaded with advanced features that are simple to use and save time. For instance, Callbar requires virtually no training and allows your support agents to view caller information without switching between tabs.
Some top features of Talkdesk are:
Record inbound and outbound calls and listen to past calls anytime
Place calls directly from your CRM with the click-to-call feature
View outbound caller ID to increase connection rates
Maximize efficiency with unlimited concurrent calls
Assign tags to contacts for better sorting and visibility
Best for:
End-to-end contact center solution
What you will like:
Talkdesk is great for internal collaboration. For instance, you can speak to other Talkdesk users on the same company account with one-click-dialing.
Talkdesk Pricing:
Starts at $75/user/month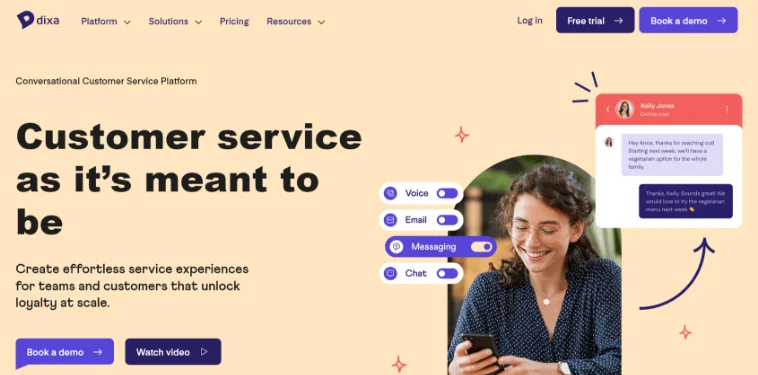 Dixa offers a flexible, full-featured call center and phone system that can run in any browser. Customer service managers can get a holistic overview of their team's performance and make adjustments to make every customer interaction count.
With Dixa, businesses can build an effective call center structure without assistance from IT. You can route to agents based on their relevant skills so that customers can always receive reliable assistance. You can join in on live calls to offer help or simply listen to your agent's calls.
Some top features of Dixa are:
Prioritize certain call queues during peak hours
Create overflow scenarios to ensure customers always get help
View team performance stats in real-time and customize reports
Automatically recognize calling customers
Collaborate effectively with internal calls
Best for:
Best for intelligent call distribution options
What you will like:
Dixa gives you multiple call distribution options. For instance, you can distribute calls based on agent priority, longest idle time, all at once, and more.
Dixa Pricing:
Starts at $39/user/month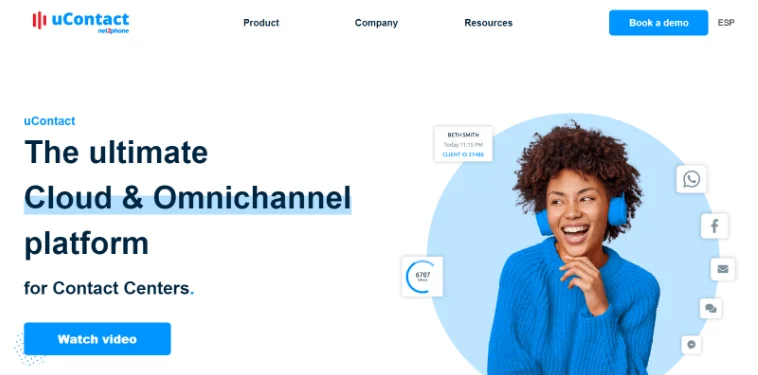 uContact is another leading customer care software that allows you to manage all voice interactions in one place – inbound, outbound, or blended. The tool also offers an interactive voice response system, or IVR, that allows your business to receive fewer calls and customers to resolve their issues without agent intervention.
uContact allows you to give insightful feedback to agents and supervisors on their performance using surveys. Moreover, customer service managers can monitor the entire service operations at a high level with proactive and automated alerts.
Some top features of uContact are:
Keep customer service agents updated with email and SMS notifications
Listen to your agents live and offer suggestions that only they can hear
Schedule reports to receive them in your inbox at regular intervals
Gain a full view of your operations in real-time
Keep agents motivated with gamification options
Best For: Best for tracking call center reports and metrics
What you will like:
You can leverage the Voice Broadcast feature to share important updates or marketing messages with customers via outbound phone calls.
uContact Pricing:
Get in touch with the company for a quote.
Social Media Customer Service Software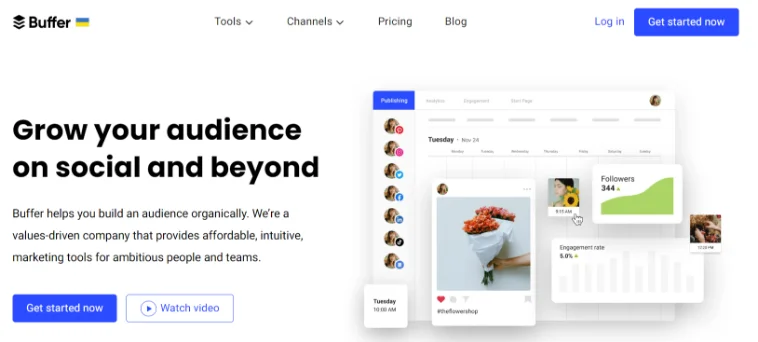 Buffer is one of the most popular social media support software that helps you tell your brand's story and connect better with your target audience. No matter if you are a marketer or a customer service professional, you can easily measure performance, create reports, and get insights to assist customers and grow sales.
With Buffer, you can visually plan and schedule your social media campaigns. Your team can collaborate on creative campaigns and publish content across the leading social media platforms such as Instagram, Facebook, Twitter, Pinterest, and LinkedIn – all from one dashboard.
Some top features of Buffer are:
Plan and schedule your social media posts and notifications
Create content drafts, get feedback, and refine content together as a team
Measure performance of stories, individual posts, and hashtags
Use audience demographics to reach the right audience
Use keyboard hotkeys and smart emojis to interact with customers quickly
Best For:
Best for social media marketing and engagement
What you will like:
With Buffer, you can receive insights about the best time to post (times when your posts get maximum reach), the best types of post (images, videos, or texts), and the best posting frequency (how often to post to drive engagement).
Buffer Pricing:
Starts at $6/channel/month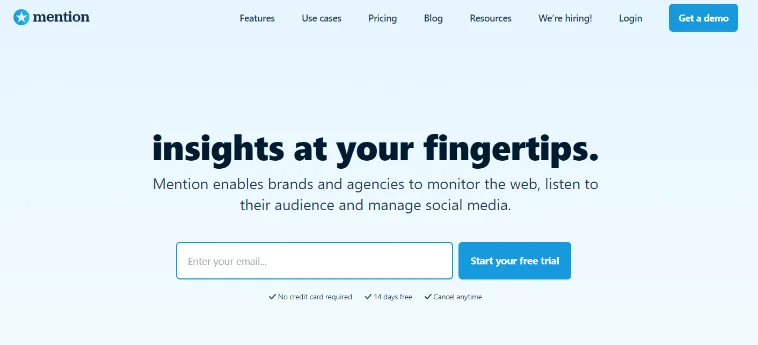 Mention helps your brand build a robust social media strategy and schedule in advance. Your team can preview and organize content in a multi-channel editorial calendar. You can seamlessly offer assistance to customers across multiple social media channels and easily draft, schedule, and publish posts to engage customers.
The tool scans forums and social media platforms to update you every time someone talks about your brand, your products, or a related topic. You can keep everything well organized by saving mentions as 'priority', 'unread', 'archive', or 'favorites'.
Some top features of Mention are:
Create social media content based on relevant insights
Use the content calendar to see how your content will be delivered with time
Grasp the sentiment of your existing or target audience
analyze data with robust filtering options
Verify content layout before they are published
Best For:
Best for tracking all your social media mentions
What you will like:
Mention helps you monitor what is said about your competitors online so you can always learn from their mistakes and stay one step ahead.
Mention Pricing:
Starts at $41/month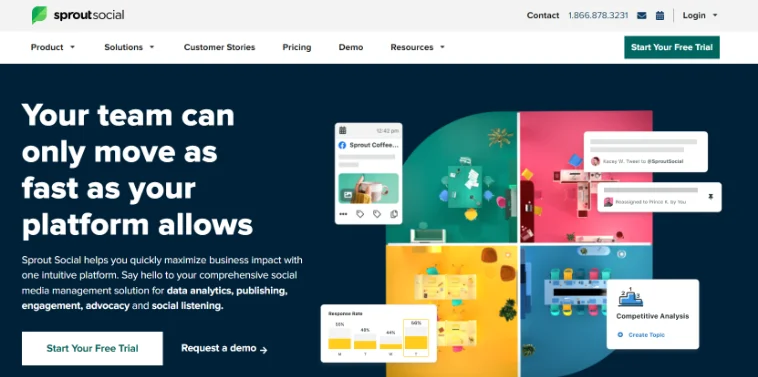 Sprout Social gives your business the right platform to exceed customer expectations and deliver responsive, tailored experiences on the top social media channels. You can gain relevant insights to measure content and campaign performance across channels. This helps you better understand what's resonating with your audience and what isn't.
With Sprout Social, you can access essential customer details and use customer data to personalize every conversation. You can get notified of relevant customer activities and easily delegate tasks to your team members.
Some top features of Sprout Social are:
Research your audience based on key demographics such as age, gender, etc.
Create, organize, edit, and publish content from a central location
Automatically schedule content to reach maximum customers
Use message tags to messages based on workflow, business objectives, etc.
Manage support issues by integrating with Zendesk and Hubspot
Best For:
Build strong customer relationships on social media
What you will like:
With collision detection, your support agents can view real-time indicators on the message surface when a team member is viewing or responding to a social media message.
Sprout Social Pricing:
Starts at $249/month
Sendible is an online support software that helps your team meet its social media customer service goals. The tool lets your agents to quickly reply to customer comments, mentions, and direct messages from a centralized inbox.
Sendible helps your business bring multiple social media channels to one platform. For example, you can integrate your tool with Meta, LinkedIn, Twitter, Google My Business, Canva, YouTube, and more.
Some top features of Sendible are:
Assign support conversations to the right people
Schedule a month's worth of content in advance for higher engagement
Group social media posts into campaigns for better organization
Use automated reports to understand your best-performing posts
Add visuals from Canva, GIPHY, and Pexels
Best for:
Multiple integration options for better social media support
What we liked:
The tool helps you delegate sales opportunities and support requests to ensure no message is lost.
Sendible Pricing:
Starts at $29/user/month
All-in-One Customer Service Software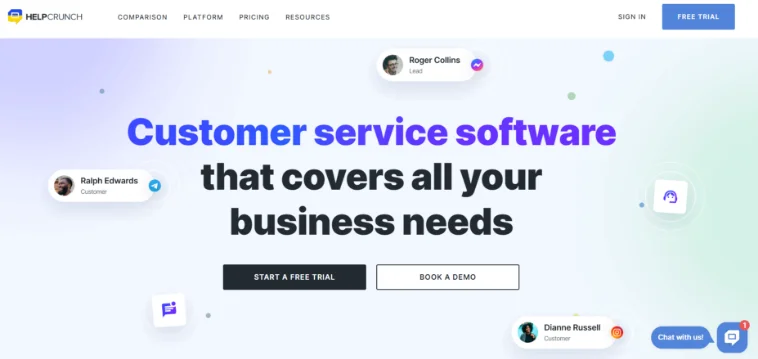 HelpCrunch is an all-in-one customer service solution that helps you scale your support, marketing, as well as sales. No matter where you are located, you can always stay in touch with your customers on popular channels such as chat, email, and help center.
With HelpCrunch, you can easily use auto messages and forms to connect with pre-qualified leads and convert your visitors instantly. Your team members can leverage automated or manual email follow-ups to close more sales faster and grow business revenue.
Some top features of HelpCrunch are:
Send automated emails and chats to the right people at the right time
Create stylish pop-ups to grab user attention and push them to action
Use chatbots to offer 24/7 assistance and qualify leads
Create and edit help articles in a powerful visual editor
Support customers on the go with native Android and iOS apps
Best For:
One tool to manage customer support as well as customer engagement
What you will like:
HelpCrunch allows you to automate your customer onboarding and engagement process with the help of targeted in-app messages.
HelpCrunch Pricing:
Starts at $12/user/month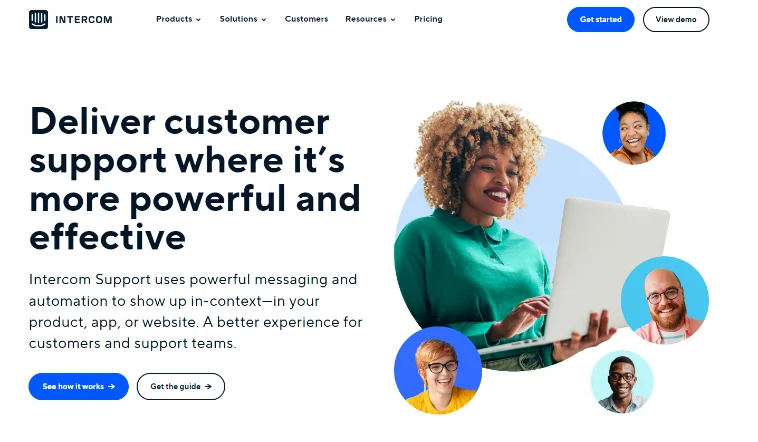 Intercom is another all-inclusive customer support software that helps you effectively communicate with your audience. Using the Team Inbox, your customer service agents can track and respond to conversations wherever they're happening — Twitter, Facebook, Live chat, email, and more.
In addition, to this, Intercom gives your business enough flexibility and the right platform to offer proactive support to your customers no matter where they are located. For proactive engagement, you can use targeted messages to suggest quick tips to customers or update them about any unanticipated outages.
Some top features of the Intercom are:
Capture customer communications from multiple channels using the Team Inbox
Use Resolution Bot to quickly assist customers with their simple queries
Leverage outbound messages to support your customers proactively
Use customer data to improve help articles and chatbots
Engage new customers with interesting and interactive product tours
Best For:
Best for onboarding new customers to your business
What you will like:
With Intercom, you can customize bots and use them to prioritize issues and connect customers to the right people in your team
Intercom Pricing:
Get in touch with the company for a quote.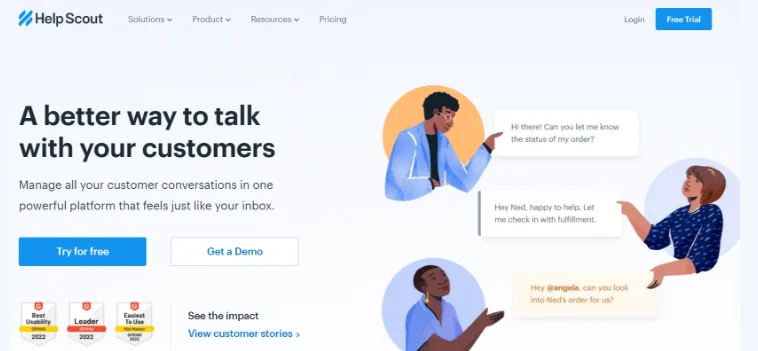 Help Scout is a popular online customer support software that offers a robust shared inbox to manage all your support requests from one place. With the help of internal collaboration features, you can enhance agent productivity and allow them to serve more customers within a limited time.
Some popular features include multi-channel support, auto-reply, advanced formatting, in-app messaging, desktop notifications, email templates, and more. The tool also offers iOS and Android apps to support customers from any part of the world.
Some top features of Help Scout are:
Delegate a conversation to another user when you need help
Attach files of up to 10MB to any outgoing emails
Make your website more functional with a live chat window
Communicate effectively with other team members using internal notes
Track when customers open your message
Best For: Best feature-rich and affordable customer service tool
What you will like: Help Scout does a great job at reducing the efforts of your team. For instance, you can use 75+ keyboard shortcuts to complete your daily tasks in a breeze.
HelpScout Pricing:
Starts at $20/user/month
Read More: Best Help Scout Alternatives for 2023
Current Trends for Customer Service Platforms
Customer service is an ever-involving industry. Today, businesses can offer 24×7 assistance even without a 24×7 team – thanks to AI, ML, and other technologies. Here are some current trends that one can observe in world-class CS platforms:
1. Sentiment Analysis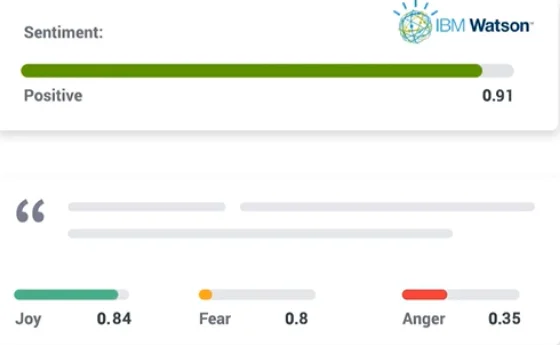 Many modern tools claim they offer the sentiment analysis feature. But what exactly does it mean? Sentiment analysis can play a crucial role in customer service by providing businesses with valuable insights into the opinions, emotions, and attitudes of their customers. It involves analyzing customer feedback, such as reviews, comments, and social media posts, to identify the sentiment behind them, whether positive, negative, or neutral.
2. Self-Learning Chatbots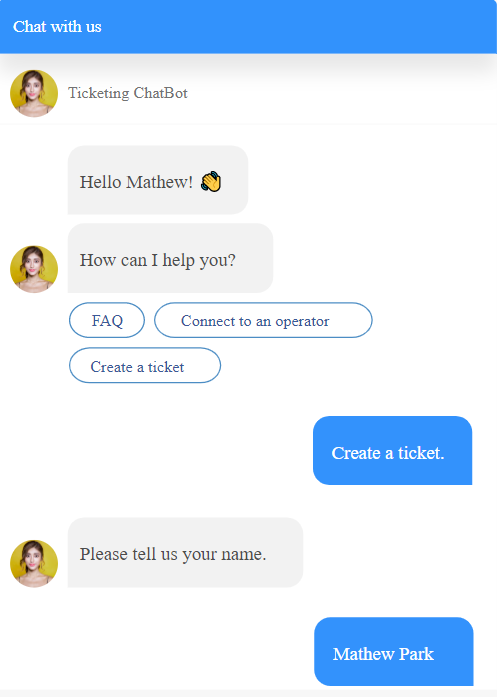 Whether you wish to order online food or inquire about your upcoming appointment – chatbots can be seen everywhere. Self-learning chatbots are computer programs that use artificial intelligence (AI) and machine learning (ML) techniques to understand and respond to customer inquiries. They can easily refer to past conversations to better understand a customer's problem, personalize the interaction, and enhance the customer experience.
3. Mobile-First Design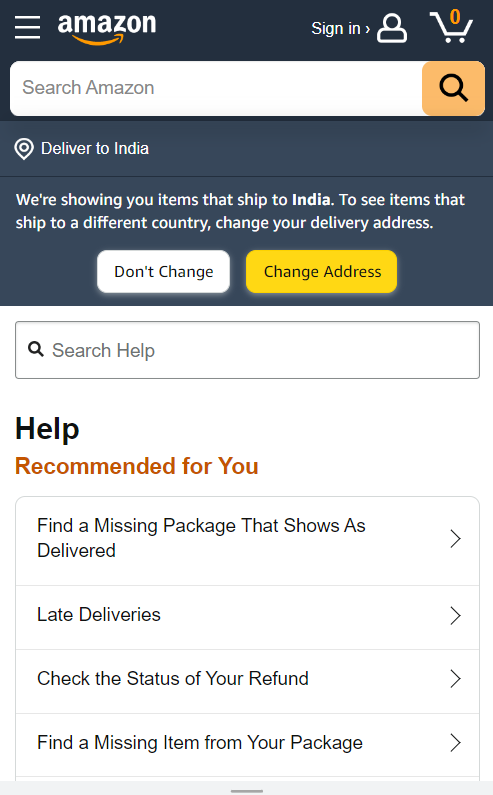 More people are using smartphones than ever. According to a Statista report, the global smartphone subscriptions grew to over 6.5 billion users in 2022. As a result, it's important to note that most customers will be using their mobile devices to access your online help center, website FAQ pages, customer service portal, etc. Platforms that are designed with a mobile-first approach can provide a better user experience and improve customer satisfaction.
How to Choose the Best Customer Service Management Software
Choosing a customer service app or software can be an uphill battle if you do not know where to start. Here are some valuable points to consider:
1. Understand Your Unique Needs
It goes without saying that every business has its unique needs. A small startup does not have the same requirements as a multi-national company and vice-versa.
Sit with your team and jot down the essential features that you cannot compromise on. Make sure every team member, right from the manager to an intern, share their unique needs and expectations of the tool. You also need to think about the tasks that take most of your time and look for tools that can make your life easier.
2. Focus on Scalability
Every business operates to grow and cater to more customers in the future years. Therefore, you must look for a customer service tool that can easily scale as your business grows.
You need to answer some important questions. Can your tool handle more customers as your business expands to new territories? Can you add new users as your team grows in size? Does the customer service system integrate with the tools your team already uses? Moreover, the tool should also offer different subscription plans so that you can easily upgrade to a higher-level plan when necessary.
3. Go for Free Trials
Do you want to see how a tool works or what features it offers without spending a single dollar? If yes, then a free trial is your answer. Many customer service software vendors offer a free trial of their product for anywhere between 7-30 days.
You can make the most of this period and explore the nitty-gritty details of the tool. For example, you can explore the interface, and reporting the dashboard, check different features, and so on.
4. Go for a Vendor that Offers Great Support
When buying any SaaS tool, most businesses overlook an important aspect – customer support. While it's good to be optimistic, you need to know that with technology, things can go wrong at any time.
Go for a software vendor that offers reliable, 24×7 support. Check for their online knowledge base and scan through help articles. Does the documentation seem easy to understand? Does it address common use cases and issues?
Deliver Awesome Support With the Best Customer Service Software
The best customer service software allows for better communication with customers, improves team collaboration, and helps you to assist customers across multiple communication channels.
All the tools discussed in this blog are industry leaders and have impeccable features to offer. However, before fully committing to any tool, we would suggest you sit with your team and jot down your business requirements and budget.
The best thing to do would be to use a combination of these tools based on your unique requirements. However, you can always choose ProProfs Help Desk – a single tool to manage all customer service interactions in one place. Remember, no matter which customer service platform you choose, great things happen when you build a strong customer service culture.
Do you want a free Help Desk?
We have the #1 Online Help Desk Software for delightful customer support