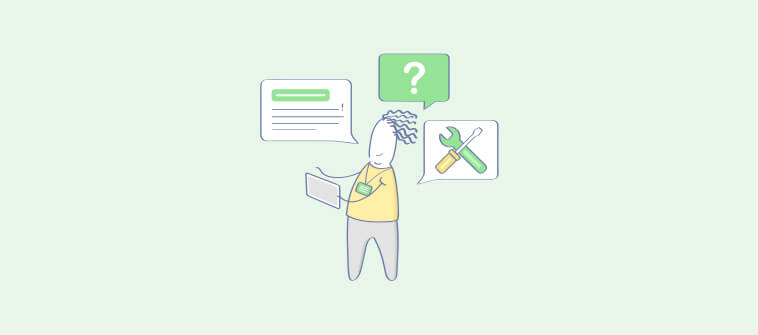 Every company has a unique identity.
They have their own culture, way of dealing with conflicts, and managerial hierarchy.
But, when it comes to customers, there are very few companies who understand the importance of standing out of the crowd and making customers feel delighted.
Take Tesco Express, for example; they have a habit of replying to negative customer posts with smart, witty comments. Like: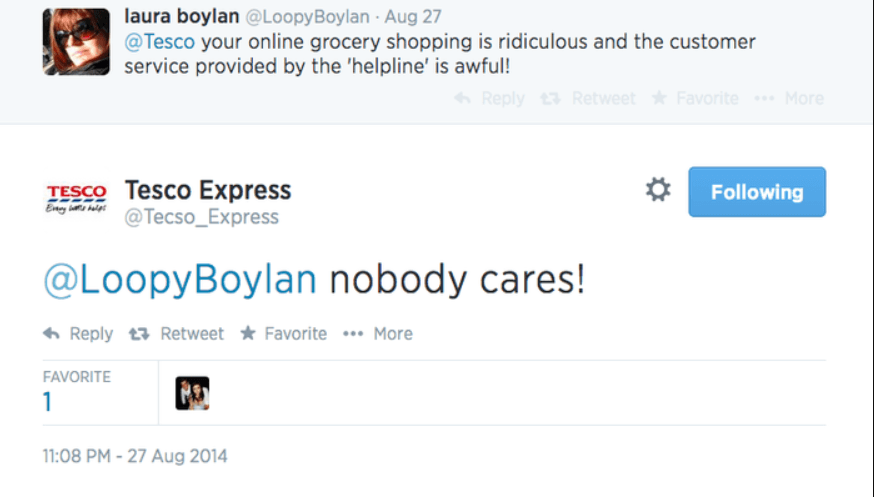 Although this may work for customers who have always had a good experience, it's a hit or miss tactic when it comes to retention.
A friendlier, more positive approach is to lend a helping hand to the customer and let them know you're there for them. JetBlue Airways showcases this case in a simple yet powerful reply to a customer in the following tweet:

With just these four words, the company aims to make several points, such as:
Personalized Comment
Every customer has an identity that we acknowledge and respect.
Call to Action
"We're listening" is a short and simple way of letting the customer know that their concerns will not be forgotten. The company will take note and come up with a solution to avoid such issues in the future.
The second approach makes the customer feel valued and, thus, is a great way to pave your way into ensuring customer loyalty.
With the above examples, it is clear that having a customer philosophy is essential in building a bond for life with your customers.
So, how do you create a good customer philosophy?
What are the essential elements that one must add in the process?
Before we get into the details, let's cover the basics first.
What is Customer Service Philosophy?
According to G2.com:
"A customer service philosophy is unique for every company. It can be defined as the process wherein a company's customer service team develops a strategy that aims at handling both – service and support issues – on the basis of their company's principles and values."
In simpler terms, it aims to empower employees to deal with customer issues with more clarity and accuracy.
But, do you really need one?
The Need For a Customer Service Philosophy
Customer service isn't just about resolving customer issues, but it's also about making a difference and impact on your customers.
That's exactly what a customer service philosophy aims to achieve.
For example,
ING's company purpose is: "empowering people to stay a step ahead in life and business"
Kellogg's company purpose is: "nourishing families so they can flourish and thrive"
Now, these companies did not reach the level they are today without the best customer service philosophy.
Taking the example of Kellogg's, it has always been a customer-centric company that made sure they listened to their customer requests. A lot of their customers requested a "White Choco-Pop" flavored cereal.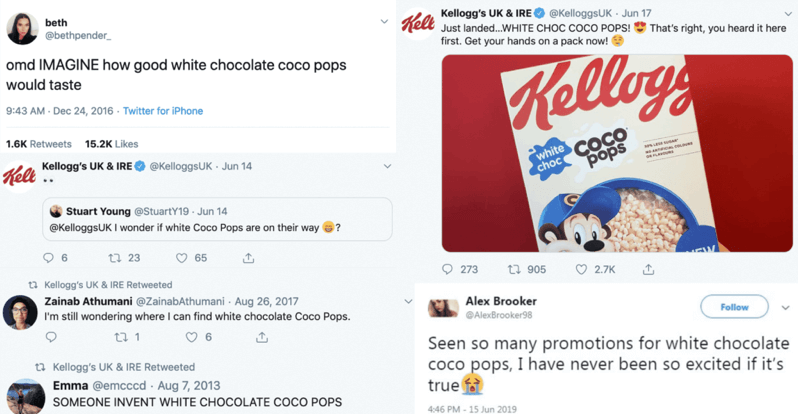 Taking their request seriously, Kellogg's did their experiments and launched the product, and it was a super hit!
Not only did they listen to their customers, but they also gained their trust and loyalty.
As various companies have different purposes, their customer service philosophy also changes accordingly.
Having said that, there are a few skills that every company needs to learn and adapt to nail their philosophy on customer service. Let's discuss the skills in brief.
Customer Service Philosophy: 3 Key Skills to Know
You can't create a philosophy of customer service in a day. It takes a lot of effort, documentation, and training.
So, the first step in creating a philosophy on customer service is understanding the key skills your support agents must follow when delivering customer support.
All in all, there are three key skills every customer support agent must know. Let's discuss them in detail.
There is a thin line between listening and active listening.
Let's take the example of two support agents and see the difference ourselves.
Image 1: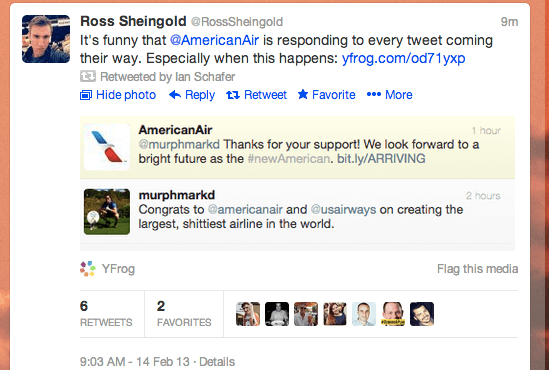 Image 2: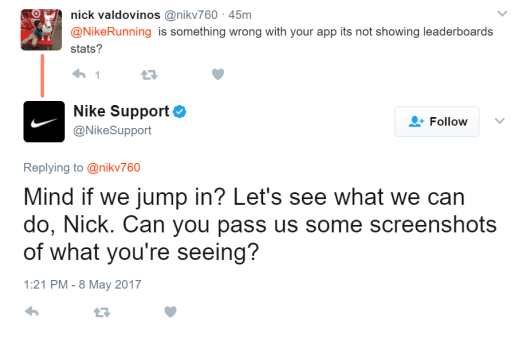 Now, the first image shows us how a particular company automated its entire customer support process on social media. Due to this, it becomes difficult actually to cater to a customer's issue.
On the other hand, the second image shows you how a company jumps in to help a customer with their issue by further understanding their problem.
So, talking about support agents and active listening as a skill, it means:
Listening to customer problems with 100% concentration, understanding their issue, and coming up with a response that resolves the customer's issue.
Active listening is a crucial skill that every support agent must have to ensure they can resolve customer issues accurately and instantly.
Takeaway:
Listen to your customers to understand their concerns. Don't listen to give an instant rebuttal. Understand and analyze the issue and come to a conclusion to make it easy for immediate query resolution.
The goal of customer support is to solve their problems.
If your agent can't get that right, how will customers want to do business with your company?
Let's take the example of Comcast: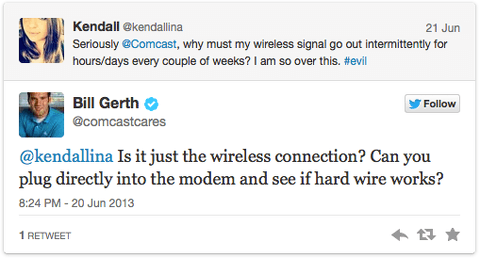 Instead of asking them to send their details and problems in their customer support email thread, they instantly gave the customer a solution.
Not only that, but they also asked the customer to get back to them and let them know if the solution works.
This gives customers a good impression of a company's customer support as they feel important that this issue will be closed only when the problem is solved completely.
Takeaway:
Focus on the problem to- give a good solution. Don't be alarmed at the kind of problem that is thrown at you. Every problem is important. Deal with each problem with a fresh mind and ensure you solve customer issues completely before closing it.
Yes. Empathy is actually a skill.
Imagine dealing with customers all day and having the same level of understanding, patience, and empathy throughout the day or night.
That requires a special amount of training and expertise.
Here's a very basic example of how being empathetic and kind to a customer complaint is the best way to deal with them.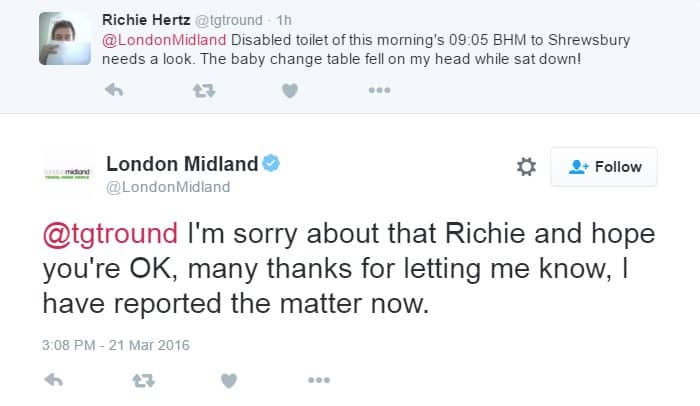 This one message ticks all the boxes:
Apologize for the inconvenience caused to the customer/client
Ensure the customer is alright after facing such an issue
Thank the customer for informing you about the incident
Let the customer know their concern has been reported and immediate action will be taken
Takeaway:
Keep a checklist of the points mentioned above. For every customer, ensure you tick all the boxes. This way, all your customers will feel valued.
Creating The Perfect Customer Service Philosophy: 6 Steps to Follow
Now that we know the three key skills every support agent must have, let's talk about how to describe your customer service philosophy.
1. Draft a Company-Wide Vision For Your Customer Service Philosophy
The first step of drafting and describing your customer service philosophy is defining your company's vision.
Everything a company implements is based on a vision.
So, draft a company-wide vision. In the process, make sure you consider:
Your customer's needs
Promote your company's values
All customer's expectations are known to your agents
The entire process of defining your customer service philosophy should involve the whole company. Every employee must have clarity on the company's vision, only then can this be implemented properly.
The ideal way to go about this is to deploy a training maker tool that enables you to create training modules.
This way, even if certain traits or aspects of the vision are hard to incorporate, employees can receive adequate training to ensure they follow the company's vision.
2. Turn the Vision Into a Company-Wide Customer Service Mission
Once your entire company successfully comes up with a company-wide vision, the next step is to define it as a mission statement.
A company's mission, basically, defines its vision more concisely. It includes:
How to deal with anyone who connects with your company
The basis of how to define all customer interactions and policies.
Only when you have a precise company vision can you formulate your mission. So, make sure you get your vision right and ensure you include everything in your mission.
3. Break the Mission Down Into Guiding Principles
After defining your company's vision and mission, it is essential to further divide them into guiding principles.
Your company's mission is a statement that defines how to deal with anyone who connects with your company. But, the only way your employees will understand how to deal with customers or clients as mentioned in the company's mission is by creating specific guidelines.
A few examples of a company's guiding principles include:
Offer efficient, effective, timely, and professional assistance to all your customers
Always remember that customer's need is above yours – their issue needs to be completely resolved
Continuously ensure you try to improve your services efficiently
Among the many tools that you can use to see how your employees are implementing your customer service philosophy, the best tool is a survey maker.
This robust tool equips you with all the features needed to gather insightful feedback from people who interact with your support team.
With the help of this feedback, it becomes easier for you to analyze how accurately are your agent's sticking to your philosophy.
4. Equip Customers With Self-Service
Did you know that a little over 60% of Americans agreed that they prefer solving basic customer service issues that they come across via a website that offers self-service?
Every customer would first rather search for solutions themselves before connecting with a support agent. But, even bad self-service can sway away customers.
So, it is essential for companies to deploy a knowledgebase tool that optimizes and manages all frequently asked questions as pages on a website.
Such a tool enables customers to:
Find answers to their customer-related question themselves
Enhance product knowledge provided by a company
Minimize customer tickets by up to 80%
This way, not only does the support team have more time to deal with customer issues, but they also get more time to train themselves to deliver delightful customer support.
5. Offer Personalized & Instant Customer Support
All that customers want is respect and instant answers. It's really that easy, provided the solutions your agents provide should resolve the customer's issue completely.
When it comes to offering delightful customer support, it is essential to deploy a help desk software that comes with a live chat integration.
This way, you can:
Manage customer tickets on one platform
Streamline the entire customer support process
Make your company customer-centric
Now, with both – a help desk and live chat – you can ensure that instant and accurate solutions are provided to customers hassle-free.
6. Implement Your Customer Service Philosophy
Lastly, all you have to do is implement!
You have your vision, mission, guidelines, and tools in your arsenal – so start your journey towards excellent customer service.
Describe Your Customer Service Philosophy With The Right Tools!
With this ultimate guide, you can absolutely get your customer service philosophy right.
But, without the needed tools, the implementation can still be incomplete.
So, deploy all the required tools, such as a knowledge base, live chat, help desk, training maker, and survey maker to ensure all aspects of your customer service philosophy are taken into consideration.
The best way to go about it is by taking an entire package from one company. You can try out the all-inclusive package by ProProfs, where you can get all these tools at a very reasonable price.
So, what is your customer service philosophy? Let us know in the comments!
---
Q1. What is a service philosophy?
A service philosophy can be defined simply as the manner in which a company wishes to communicate with customers, clients, or any person to solve their problems.
Q2. How do you write a customer service philosophy statement?
Take into account what main characteristics you'd wish to focus on. Also, focus on your end goal. Combine the two statements in a clear, concise statement – and there you have it! Your customer service philosophy statement is ready.
Q3. How would you describe your customer service skills?
For ProProfs, our customer service skills can be defined in three words: instant, accurate, and delightful.
Q4. Which is the best customer service philosophy?
There is no best customer service philosophy. Although, the ideal customer service philosophy is to ensure you keep your customer's issue on priority and ensure that they get the needed solution in time.
Q5. How to Create a Strong Customer Service Philosophy?
Follow the steps mentioned in this blog, deploy all the needed tools, and most importantly – ensure you include your entire team right from the start.
Do you want a free Help Desk?
We have the #1 Help Desk for delightful customer support starting at $0