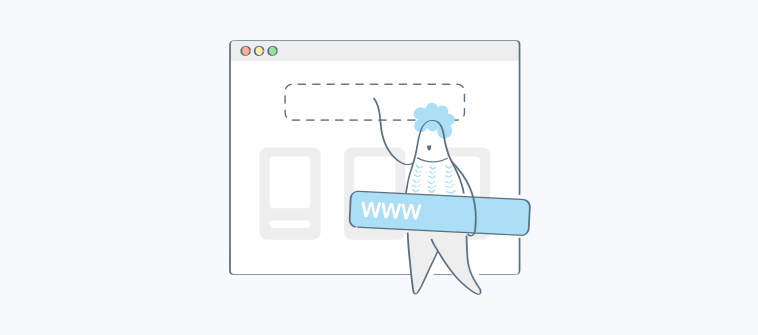 If I were to ask you what's the most trusted source for knowing whether a product or service is worth taking? Would you say:
Product/service reviews?

Research?

Competitor Prices?
What if I were to tell you that the aspect that genuinely tops the list is what your friends and family think?
Let's say a friend buys something you absolutely adore, and you ask them where they got it from. If their experience was good, you would also buy them for yourself.
That's the power of customer advocacy.
As Steve Jobs rightly pinned,
Get closer than ever to your customers. So close that you tell them what they need well before they realize it themselves.
So, before we get into the dynamics of customer advocacy, let's cover the basics first.
What is Customer Advocacy?
According to the Cambridge English Dictionary, customer advocacy can be defined as:
"A way of doing business wherein the company knows how essential it is to keep customers delighted by:
Offering exactly what they want

Dealing with their problems"
So, if you wish to measure a company's customer advocacy, the first question you must ask is:
Would I recommend this company to a friend?
Customer advocacy is known as different things for different companies, such as brand advocacy and the voice of the customer.
So, basically, customer advocacy focuses on customers and involves making all kinds of experiences and variables associated with them, more alienated and better.
For example, the Cisco Champions Program in which advocates talked about Cisco and the brand offerings across their social media channels. All these advocates were given a communication network by Cisco to interact with peers and IT Experts.
Advocacy Marketing by Tesla is another brilliant example in which the existing loyal customers were used to grab new customers.
The company offered referral packages of $1000 to both existing customers and new references. People who fetched 10 references were able to buy the limited edition models that were not meant for public sales!! And one even got it for FREE!!
This is how customer advocacy involves going over and above to create new customers while using the existing customers and offering resources of all kinds.
These examples are a few of the many other ways the customer advocacy programs work!
So, the customer advocates come up with 'above the measure' strategies for attracting more customers and making them happy!
This brings us to the question, who is responsible for customer advocacy?
Well, a customer advocate.
Customer advocates focus on making the business more suited and more oriented towards the customers.
Right from the products to shopping, from returns to payments – and from deals to incentives – the customer advocates think about everything from a customer's point of view. A customer advocate speaks from the customer's perspective – as a customer – and to the customers.
How to Develop Customer Advocacy for Your Business?
In a highly competitive and dynamic market today, there is no scope for anything less than a delightful customer experience. And for that top-notch customer advocacy for your business platform, you need a lot more than just a competitive edge.
A robust customer service help desk software, such as ProProfs Help Desk, can be an excellent partner of your customer advocacy programs. Such tools help you achieve success in all the key areas. Let us learn more about the customer, client, customer service advocacy, and the different ways they are changing the dynamics of marketing.
Now, let us move ahead and learn more about the term, its benefits, and its reaching effects on your business and customer base.
Customer Advocacy Benefits: What's in it For Companies?
1. The customers talk about the products they use regularly.
So, their reviews are not just empty promotional blogs. They are actually buying and using the products and services offered by a brand and are active catalysts to boost the reputation and spread word of mouth.
2. Access to diverse marketing channels.
The customers that become a part of customer advocacy programs share information on diverse platforms such as:
Social Media Platforms

Forums and Discussion Portals

E-Commerce Site

Email

Online Chats
3. Stats driving Sales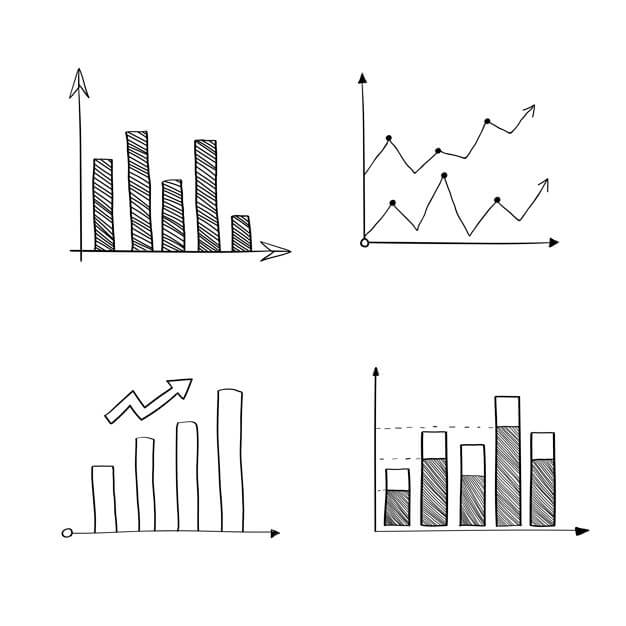 As far as the stats are concerned, IDC research showed that only 10% of B2B companies had customer advocacy programs in place in 2016. But, by 2017, this number had increased to 67%. And, what's interesting is that a recent study also showed that brands see a 650% ROI for every dollar invested in advocacy marketing. Woah!
Also, there will be a lot of repetitive customers sharing their customer's journeys with a specific brand, which is the best testimonial that your brand can have.
And, as we all know, this is the best marketing that you can have for your brand or business!
4. Word of mouth!
Spreading positive and credible word of mouth across the customers and market is one of the best tips for winning at customer success. And, customer advocacy can help you do that effortlessly and fantastically!
For example, nothing can beat the purchase effect generated by a powerful social media influencer who has actually used your products and is sharing the experience and positive feedback on his or her official channels.
Pro-tip: influencer marketing forms part of the new wave of the social media marketing that is transforming this space. Working with influencers is a proven way to boost your customer campaigns and visibility, not only by bringing more authority and validation to your brand but also by expanding your social outreach to a wider market through these influencer collaborations.
5. Trust Factor
The odds of trusting a friend, idol, or family are way higher than trusting some faceless brand name. This is one of the reasons businesses try to grab popular people as their ambassadors and promoters. However, the idol-based or celeb-based marketing (endorsements) has a limited purchase effect as compared to the actual customers.
In fact, studies have shown that 83% of people agree that they trust the recommendations of friends and family.
6. Advocates are Genuine and Leave Positive Feedback
When it comes to feedback, the participants of customer advocate programs generate the best leads. They leave highly positive feedback, that is 100% genuine and inspires new purchase decisions. It is obvious that more people are going to buy an insurance policy or anti-virus plan that has been suggested and reviewed by an actual user, especially when compared to a brand endorsement that may or may not have actual usage review!
7. Stand apart amidst the sea of competitors!
Customer Advocacy allows you to stand apart from all the other competitors you have. Most of the businesses and brands are still limited to the common and traditional marketing strategies. They don't spend resources on customer or client advocacy marketing. Hence, if you adopt this strategy, you can quickly grab the untapped pool of new customers only by using the existing customers. And, this can actually make a big difference to your popularity and ROI indices.
So, when it comes to the best way of addressing the customers and telling them that you as a seller are the most terrific and amazing business with a service portfolio, which is simply unbeatable, Customer Advocacy excels at all levels!
Customer Advocacy: How to Do it Better?
Now, find out how to use it in the best possible way for your business.
Cultivate the client or customer advocates by focusing on the relation with them.
Every business has a pool of customers from which some are loyal and repetitive customers. You have to identify them and use their positive experiences as a customer of your brand to make them your advocates.
If you're struggling to reach them, double check if you're using the right email ID. For example, use software like the UpLead email lookup tool to find the right email address.
Assistance at the Right Time.
Assist your customers within the first 5 minutes! This is a golden rule that will help you add shining stars to your ratings. Most of the buyers require assistance within the first five minutes of shopping. Now, finding that customer within this time frame is something that must be part of your customer advocate cultivation program.
Whenever you find these reviews and customer journeys, share them; feature them in your ads and banners; tag them on your social media channels, and mention the customers. This is essential for having a sustained pool of customer advocates. We hope that you are realizing the different aspects of client advocate definition as you are proceeding with your reading!
Make your advocates feel cherished and special by giving rewards, incentives, surprises, and special discounts. Give them special festive offerings and make them feel important with these small gestures. You can also empower your advocates using the customer service help desk software to address their issues and requests on weekends. This is one of the most popular aspects of customer advocacy.
Don't ignore the negatives!
When the entire world is welcoming the praises, be a brave-heart, and acknowledge the negative reviews as well. Address the issues; try to pacify the customer by offering some incentives or products etc. as compensation for any kind of distress or loss, and wait for the reaction. The negative reviews can also help you in many ways!
Create a Customer Advocacy Program & See the Change Yourself!
So, all in all, customer advocacy is one amazing practice or catalyst to generate a wave of purchases and grab new customer pools with existing and loyal customers. It is the best way to spread the word and individualized marketing!

Make your start with the expert customer service help desk software and tools, such as ProProfs Help Desk, and enjoy unprecedented results in terms of earnings and customers.
Let's take a look at some of the frequently asked questions:
Q. What is a customer advocacy program?
A customer advocacy program is designed to convert customers into brand advocates who represent the brand/business in a very convincing and positive way. For starters, it's best to offer some freebies to potential customers and try to win their confidence.
Q. What is the role of a customer advocate?
The primary role of a customer advocate is to analyze customer behavior and customer response to create solutions to resolve customer concerns.
Q. What makes an effective advocate?
An effective advocate is one who is able to bring about a change in business strategies and policies which benefit both businesses and clients. All the strategies and policies are backed with data and statistics to support the changes.
Do you want a free Help Desk?
We have the #1 Online Help Desk Software for delightful customer support