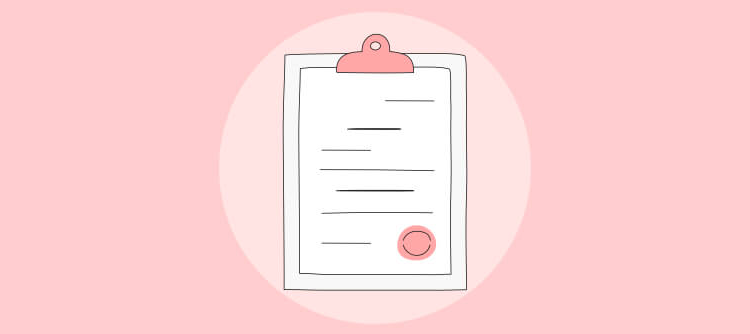 Customer service gurus and experts are all talking about using empathy statements. But is it really that simple?
In the field of customer service, no news is good news. Every day you deal with hundreds of complaints and angry customers who are ready to pounce on you like a cheetah on a gazelle. Amidst such chaos, how do you even keep yourself sane and practice empathy?
Well, even if empathy does not come naturally to you, you can always train for it. With the help of empathy statements for customer service, you can delight customers and make them feel valued.
Although empathy is a tough skill to master, it's never too late to start today. In this blog, we have curated a handy list of customer service empathy statements that will help your agents foster long-term customer relationships.
But before we jump to the main part, let's first understand what empathy statements are and their role in customer service.
What is an Empathy Statement?
Empathy statements are phrases that can be used to show people that you understand, value, and respect their emotions. They are helpful, especially when you are looking to build rapport with people and win their trust.
By using empathy statements for customer service, you can show customers that you understand their frustration and are there for them until the problem is resolved. By using empathy statement examples such as "I understand what you might be going through" or "I'm sorry you have to deal with this," you can train your team to delight every customer that contacts you.
Read More: 50+ Customer Service Scripts For Your Team
How to Show Empathy in Customer Service
In customer service, even a small empathetic gesture can make a huge difference!
Empathy in customer service does not simply mean listening to what customers have to say. It is more about understanding what they aren't saying. Here are some tips that will help you get the job done.
Focus on your customers' unique needs: Honestly, customers do not care about your million-dollar acquisitions or marketing campaigns. They just want you to address their unique problems. Have one-on-one conversations and try to understand the challenges they face – it can be faulty product features, a poor checkout experience, delayed delivery, etc.
Personalize your conversations: Modern customers want you to remember them and do not like being treated as mere "support tickets". Personalize every conversation by understanding their likes and dislikes, store their past conversations, and offer personalized recommendations.
Leverage customer support software: Empathy is all about respecting your customers' emotions as well as time. With customer support software, you can prioritize issues that demand urgency and avoid customers from getting angry or frustrated. Moreover, you can even share CSAT and NPS surveys to understand how you can better meet customer expectations.
30+ Empathy Statements to Show Customers You Care
Customer service conversations can be divided into important stages such as greeting the customer, addressing the problem, closing the conversation, etc. For a delightful experience, you need to add a healthy dose of empathy in every stage. Let's look at the different ways to use empathy statements for different situations.
1. Greeting a Customer With Empathy
When you are searching for empathy statements for customer service, it's important to put enough emphasis on greeting the customer. A courteous and empathetic greeting is an excellent way to make a positive first impression on the customer. With a proper greeting, you can kick start the conversation on a positive note.
The number one rule here is to use the customer's name. This will lead to a more personalized conversation and make them feel that your business cares to remember them. Considering that 96% of unhappy customers do not complain, you must appreciate those who reach out to you and share their concerns.
"Hi Amanda, this is Peter. I will be more than happy to help you with your problem."
"Hi Jake, good to see you back! Are you facing any issues with your recent purchase?"
"Good afternoon Sam! Thanks for reaching out to us about this. We appreciate genuine customer feedback."
"Good morning Ellie! I will do everything possible to help you out. To serve you better, this conversation might be recorded for quality or training purposes."
"That's a great question. We get that a lot."
Read More: Cognitive VS Emotional Empathy: How to Build a Business Culture Around Both
2. Addressing the Problem With Empathy
Once you have greeted a customer, it's time to let them know you understand their situation with the help of some good empathy statements. By addressing customers' problems and sharing examples, you can show them that they are not alone in this.
Whenever something goes wrong, a lot of customers think it is the first time something like this has happened. To make the customer feel at ease, you can show examples of how you encountered a similar situation in the past or how other customers have shared the same problem too. Here are some examples of empathy statements that your team can use to address customer problems:
"I've experienced this issue recently too."
"Please tell me more about what exactly you are facing."
"I understand your situation and know that this is something very important to you."
"A lot of customers are facing this issue. We have shared an update on our news feed about the same."
"I understand you are worried about receiving your order on time. I would feel that too."
"I'm working on this right away and will share the update with you shortly. Thanks for your patience."
3. Handling an Angry Customer
No matter how hard you try, there will always be some customers who are not happy with your efforts. And in most cases, their anger or frustration has a big underlying "cause". To prevent things from turning ugly, you must hide your ego under the carpet and apologize with empathy statements for irate customers.
You need to be extra careful as whatever you choose to write or say can make or break the situation. Instead of blaming the customer, take ownership of your mistakes and share a sincere apology. Let them know that you, too, would get mad if you were in their shoes. An empathetic apology statement will surely help you turn the tables and calm down an angry customer.
"You are totally right. Frustration at your end is justified."
"I'm extremely sorry you have to deal with this."
"If I were in your place, that would be frustrating to me as well."
"You're right. We need to do something about this immediately."
"As humans, sometimes we all make mistakes. However, I will make sure you don't have to deal with this again."
Read More: 31 Important Customer Service Skills
4. Summarizing the Conversation
Summarizing or paraphrasing what the customer said will allow you to correct misinterpreted information. You can even check whether you both are on the same page or not. Moreover, this process will also let the customers know that you have been actively listening to them all this while.
After all, if you do not understand the problem correctly, you can end up creating more problems for the customer and eventually for the business. To avoid any confusion, repeat what the customer shared in your own words. Once you are done paraphrasing, you can say, "Did I get that right?" This will allow the customer to correct you or add any additional piece of information.
"Correct me if I'm wrong … you are facing an issue with X"
"If I'm getting it correctly, you are saying that…"
"To see if I have understood you correctly … you have encountered a problem with X."
"I understand you are having trouble with our product X, and I know how to help."
"Just to make sure we are on the same page, you wish to get a full refund for your recent purchase. Did I get that right?"
5. Comforting Customers
Let's be honest. Nobody contacts a customer support team for fun. Whenever a customer is in trouble, you need to share reassuring customer empathy statements and help them find peace. Even if the solution is bound to take time, you need to reassure your customers and win their trust back.
You can win their confidence by telling them you are the right person to resolve the issue. To keep things transparent, you can even share the steps you are taking to get the problem fixed. Let's look at some sample empathy statements that will help you comfort your customers.
"You've come to the right place to get this resolved."
"Don't worry. We are in this together!"
"As a token of apology, I'm enclosing a discount coupon of X amount that you can redeem on your next purchase."
"What I'll do right now is [Mention Steps] so that your problem is entirely fixed."
What would be a fair and reasonable solution, according to you?
6. Closing a Customer Service Conversation With Empathy
Customer service experts say that closing a conversation is as important as starting one, if not more. Well, they are right too. By appropriately closing a conversation, you can make sure the customer's problem or issue is taken care of before you send them on their way.
Towards the end, you can share your apologies again and make the customer feel you really mean it. You must also appreciate them for choosing your brand over others and helping you discover your improvement areas. Here are some positive empathy statements that will help you close a conversation on a good note:
"I genuinely appreciate your patience."
"My sincere apologies once again for any inconvenience. Thank you for your time and patience."
"You have been a wonderful customer. Thank you for choosing us!"
"We are happy we could make this right for you. Have a wonderful day ahead."
"Thank you for getting in touch about this. You are an extremely valuable customer to us."
"I enjoyed talking to you today. I hope you have a delightful day."
Hold Meaningful Conversations With Customer Service Empathy Statements
In today's anxiety-prone environment of customer service, the use of empathy statements can turn the tables for your business. On one hand, agents can build stronger relationships, on the other hand, customers will feel understood and heard.
There is no denying that empathy does not always come naturally to a lot of people. However, with the help of the empathetic responses examples shared in this blog, you can stand out and delight your audience.
While these statements have been carefully chosen by our experts, you can always tweak them according to the situation. Always remember to put yourself in your customer's shoes and perceive the world through their eyes. We wish you good luck!
Do you want a free Help Desk?
We have the #1 Online Help Desk Software for delightful customer support