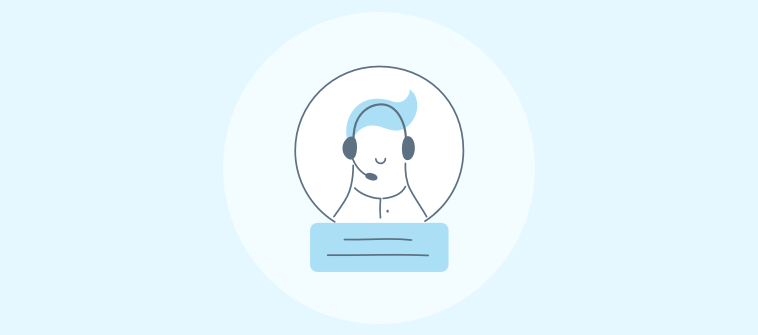 SaaS or software as a service is a profitable business model. You create an awesome product, spend a little on marketing, acquire new users, and voila, profits roll in. But when users are stuck somewhere, how do you offer awesome SaaS customer support?
Due to the laser-sharp focus on development and sales, SaaS customer support is often overlooked. Entrepreneurs need to realize that "software and support" is a powerful combination that ensures customers get all the resources they need to succeed in a tech-dominated environment.
Erik Juan, CEO of Zoom, spills the secret – "Zoom does not focus on revenue goals, but rather we have confidence that focusing on the happiness of existing customers and our employees will organically increase growth."
Whether it is about helping your users get started with your product or sharing proactive suggestions or recommendations, SaaS customer service can help you meet customer expectations while growing rapidly.
In this blog, we will explore some examples of popular SaaS businesses that have made it big, understand the role of SaaS help desk software, and discuss the best practices you need to follow. But before we jump into the deep waters, let us start with the basics and understand what is SaaS customer support.
Here we go!
How to Define SaaS Customer Support?
SaaS customer support refers to the process of providing assistance to the customers of your SaaS product. Right from helping your customers make a better purchase decision to meeting their post-sales needs, SaaS customer service can help you build delightful customer relationships.
SaaS customer support teams operate as a safety net for your customers. Whenever customers face any challenges or have any questions, they can reach out to your support agents for timely assistance. Therefore, it is not wrong to say that customer service is integral to any successful SaaS business.
However, reactive service is no longer helpful in avoiding customer churn. You need to offer proactive customer support and deal with customer problems even before they reach out to your business. After all, the end of a sale is just the beginning of a beautiful, long-term relationship!
What Are the Important Components of a SaaS Customer Support Strategy
So what are the components that form the core of any SaaS customer support strategy? Let's read and find out!
1. Well-Trained Customer Service Agents
Your agents are the pillars of your saas customer support model. How quickly and well they interact with customers determines the success of your business.
According to a study, 68% of customers believe a polite customer service representative is the key to great customer service.
Although your agents will know about the features of your products inside-out, it is still important to train them consistently. In addition to technical training, you can train them on soft skills such as empathy, active listening, positive body language, patience, etc.
💡 Pro Tip:
Months after training, employees can't recall most of the things they learned. To avoid such scenarios, you can create an internal knowledge base that agents can use to brush up on their skills.
2. Right Customer Support Tools
The tools used by your team play a major role in enhancing efficiency and allow them to stay on top of their work. By incorporating cloud-based customer support software, your business can make a significant impact on customer satisfaction as well as team productivity.
What are the benefits of SaaS support software?
Keep track of all conversations in one place
Whether a customer reaches your business via email, phone, or live chat, you can find all SaaS customer service interactions in one place.
A lot of time and energy is wasted in managing your work manually. Customer support software can help you set smart rules such as automated ticket assignments to automate your workflow.
If you rely on old-fashioned spreadsheets to track work, you might never make sense of your data. The right tool can offer you presentation-ready reports and help managers track KPIs to improve the customer experience.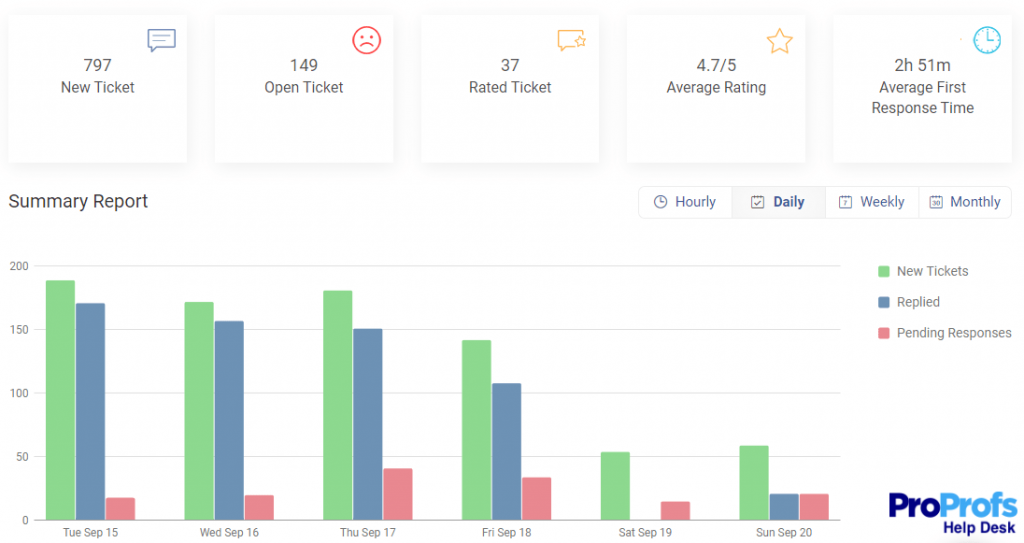 💡 Pro Tip:
Before you invest in any tool, it is always advisable to go for a free trial. This will help you evaluate the features against your business goals and see if the tool fits perfectly into your company culture or not.
Read More: 20 Best Help Desk Software of 2021
3. Collection of Self-Help Content
Can you really create a successful SaaS support model, if customers can't find answers to common questions by themselves? Help content or resources is an important component of SaaS customer support that you cannot afford to ignore.
According to Statista, around 88% of US customers expect an organization to have an online self-service portal.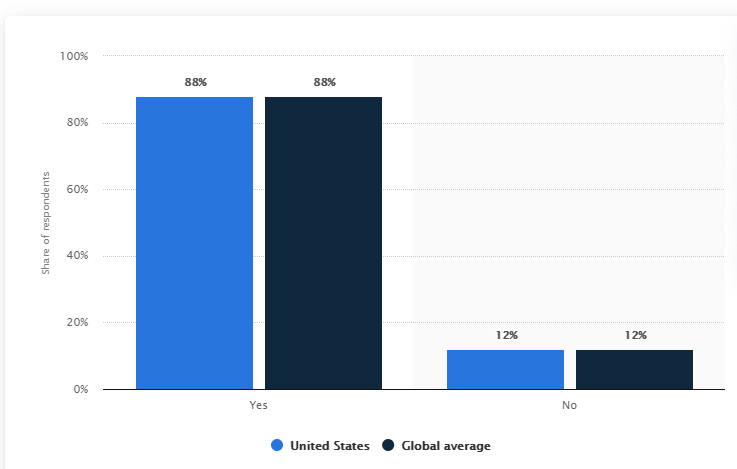 If you have a small service team, creating a self-service portal can help you reduce calls or emails to your contact center. Eventually, your agents will have enough time to focus on more urgent issues.
Encouraging self-service can be as simple as creating an FAQ page on your website or adding in-depth video tutorials. The sky is the limit!
💡 Pro Tip:
Add a small pop-up survey on your FAQ or help article page. This will help you see whether your help content can solve customer problems or not.
Examples of SaaS Companies With Great Customer Support
Here are SaaS customer service examples from popular brands that will offer you all the inspiration you need.
1. MailChimp Encourages Self-Service With a Vast Help Center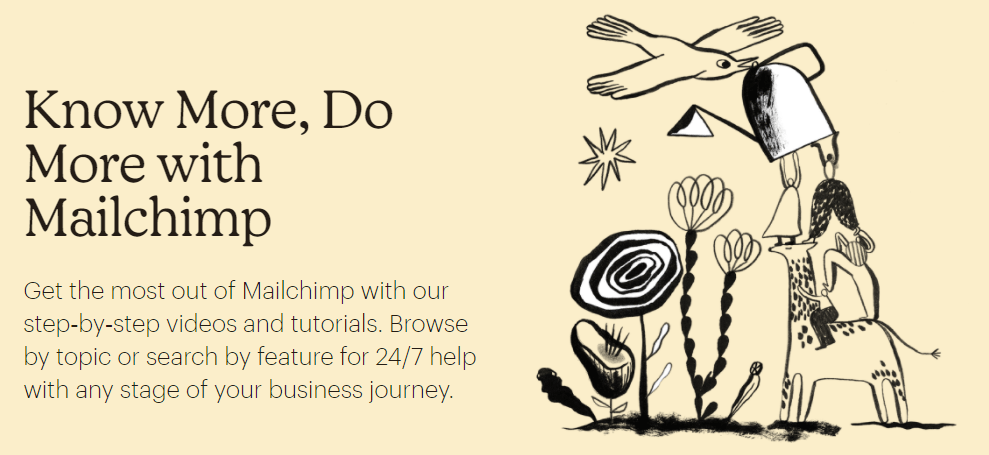 MailChimp is a popular platform known for its email marketing service. It helps users create beautifully designed campaigns and measure success with powerful data analysis.
As soon as you sign up for MailChimp, you don't have to hunt for the right answers as everything is clearly laid out for you. The SaaS company's vast help center can help you set up your account, choose your audience, create a campaign, and view campaign reports in easy steps.
To cater to a global audience, MailChimp offers its help center in multiple languages including English, French, Portuguese, Spanish, and German. Right from getting started tutorials to articles on how to reach your audience during COVID-19, there is plenty of knowledge to gain.
If users still have a question that isn't covered, they can easily send an inquiry through the contact form.
2. Shopify Lends Support on Social Media

Shopify is a subscription-based software that allows entrepreneurs to set up an online store and sell their products to a global audience.
Now, according to a study solving an issue on social media is 83% cheaper compared to resolving it through a call center interaction.
Shopify has been quick to realize this and makes the most of its dedicated Twitter handle for support. The brand uses this account to respond to customer complaints, share proactive notifications, important updates, or news.
If you are a SaaS business, you can leverage social media platforms to meet customers where they are and quickly address their concerns. Moreover, proactive posts can help you update customers in time and prevent them from bombarding your support team with calls or emails.
3. ProProfs Offers Omnichannel Customer Service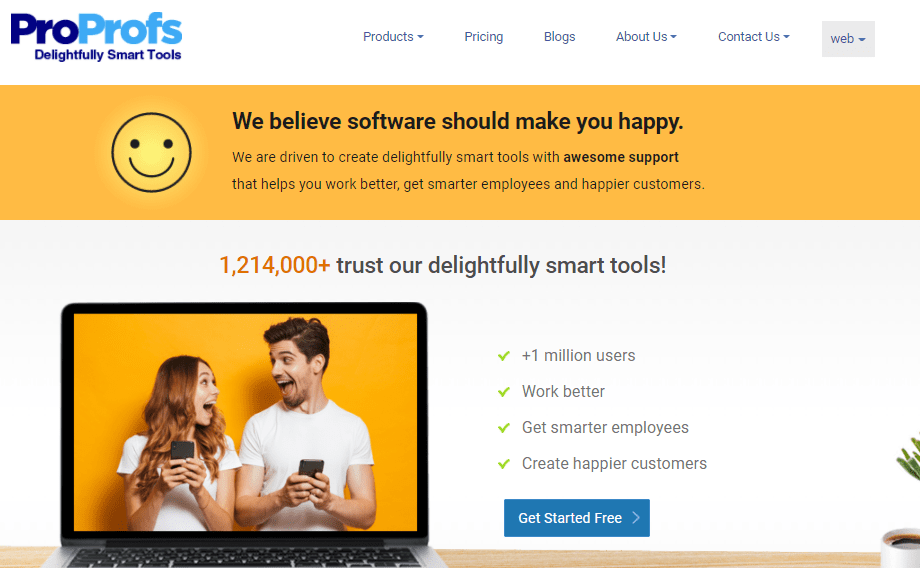 ProProfs is a leading Saas brand known for its wide range of customer service and learning tools such as help desk software, live chat, training maker, etc.
ProProfs sets the right example of being omnipresent for customers whenever they need help. It offers a variety of channels for users to seek assistance. For instance, customers can opt for live chat support, send an email, fill a request form on the website, or contact their 24×7 helpline number.
In addition to this, users can learn tips, industry trends and gain knowledge with the help of its rich repository of self-service content. Customers can even find video tutorials on Youtube and make the most of ProProfs tools.
Now, omnichannel is not only about offering multiple channels. ProProfs goes a step ahead and ensures customers can start a conversation on one channel (like chat) and end it on another (say email) without any stress.
Now, that's a truly omnichannel experience.
SaaS Customer Support Best Practices
There is more to excellent customer service than simply being available and polite to customers. You need to form the right strategies to make every interaction count. If you have no idea where to start, feel free to explore some top best practices for SaaS customer support:
1. Take the Pain Out of Onboarding
SaaS onboarding refers to the process of assisting new users in getting started with your product. The end goal is to incorporate a SaaS product into a customer's routine with minimum friction and ensure maximum learning.
SaaS onboarding is not simply about telling new users which buttons to click in your app. For successful onboarding, you must help customers achieve their goals. This is what "customer success" means.
It is true that SaaS users face many challenges when using a new product. So how do you make onboarding a painless experience?
Craft the perfect welcome email: You must have heard the old adage "first impression is the last impression". The first email marks the first official communication between you and the customer. Speak their language, show them you appreciate them for choosing your business, and add a dose of personalization.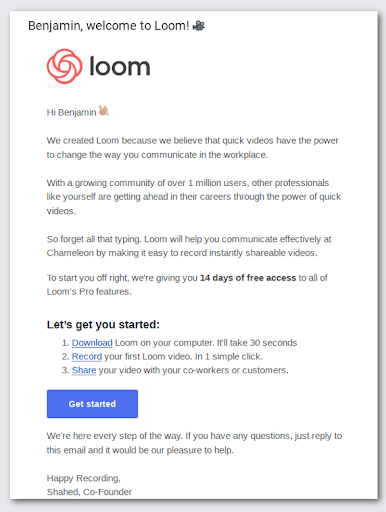 Offer a detailed yet interesting product tour: Product tours don't have to be boring. They give your users a much-needed walkthrough and highlight important features. Instead of giving a complete tour right at the start, keep it slow and offer suggestions as the user gets well-acquainted.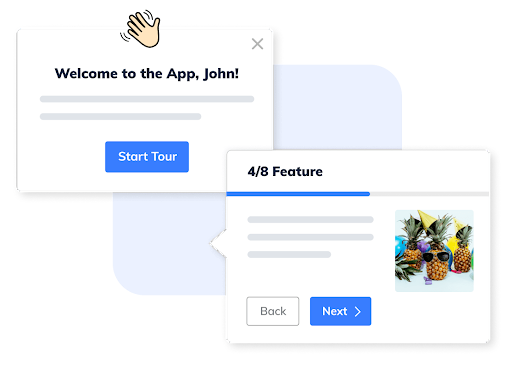 Create user manuals: Even if you do not offer complicated software as a service, you must create in-depth user manuals and upload them on your website or knowledge base. Keep the content simple, add interactive videos, and always share your contact information.
2. Hire the Right People
Hiring and training your support agents are considered important SaaS customer service best practices. But building a team full of passionate people, who believe in what you sell, and are ready to get through difficult customers, can be a challenge in itself.
According to CareerBuilder, 74% of companies who made a poor hire lost an average of $14,900 per poor hire.
To build the best customer service team, hire people who have great communication and relationship-building skills. Consider people who have at least some years of experience in handling SaaS customers. Make sure they are always open to learning and have a positive outlook towards work.
But hiring the right people is only half the battle won. No matter how popular your product is in the market, you cannot expect everyone to be a technical guru. Therefore, you must offer in-depth training sessions to ensure your agents understand the various complexities and know-hows to assist customers better.
3. Close the Loop Between Support & Product Teams
Despite using multiple collaboration tools, there is an increasing gap between internal departments of any business. While product teams are focused on building better products, they have no idea what customers want and, more importantly – what they don't want.
To build a customer-centric culture and improve customer support SaaS, you need to close the gap between your support and product teams. This will help your support teams forward valuable customer feedback and suggestions to the product team.
We all know that out of all other departments, customer support spends the most time interacting with customers. Therefore, it is natural that they have a better understanding of customer pain points. If customers frequently complain about a product feature, design, etc., the support team can pass on this valuable information.
To enhance better communication between both teams, ask customer service professionals to join product meetings. On the other hand, customer survey responses must be shared regularly with the product team. Better inter-departmental communication will help you improve SaaS customer service.
Read More: 30 Customer Service Tips for Delightful Customer Experiences
4. Deliver Proactive SaaS Customer Support
Proactive customer service has become the new "buzzword" that is on every business owners' lips. But does it even help your business and live up to all the buzz?
According to a study, 87% of US customers want to be contacted proactively by an organization or company. Moreover, by being proactive, you can identify problems and nip issues in the bud.
Here are some tips SaaS companies can use to offer proactive customer service:
Share email newsletters: Email newsletters are a great way to engage your audience and help them use your products better. Your email newsletter can include industry news, product announcements, blog posts, events, and more. For instance, Grammarly shares newsletters to educate users about its various features.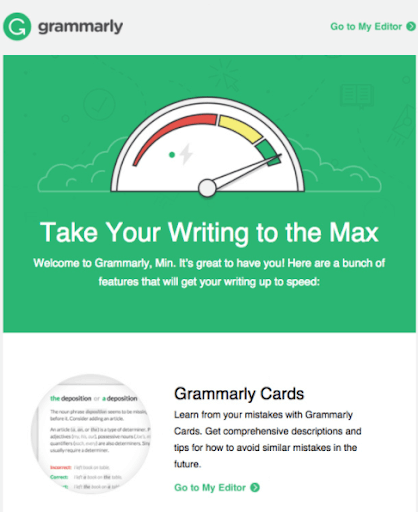 Apologize for your mistakes: It is always better to own up to your mistakes and apologize before customers realize what is wrong with your product. For instance, if you miss a deadline for a scheduled software update, inform customers about the same and allow them enough time to adjust their expectations.
Be active on social media: Today, customers no longer talk about your brand in private. They are quick to share their experiences on social media and follow your brand for news or updates. Monitor their conversations about your brand and respond to users who need help. Here is an example of Slack responding to a customer's Tweet and saving the situation.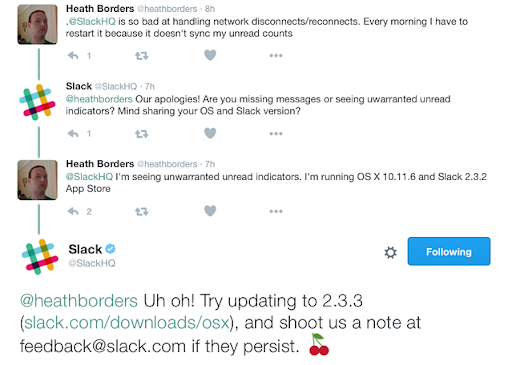 5. Measure Performance & Take Feedback
For customer service SaaS success, you need to monitor your performance closely. Is your team able to quickly resolve problems? Are customers happy with their support interactions?
With SaaS help desk software, you can capture crucial metrics and KPIs. For instance, you can monitor the average ticket response time and see how quickly agents respond to customer issues or queries.
You can even identify the popular communication channels used by customers to contact your team. Based on their behavior, you can adjust your team and goals. For instance, if more customers prefer live chat over email, you can train more agents to meet this goal.
The best way to know how well you are performing is by sharing regular surveys with customers. You can share CSAT, NPS, or other surveys and closely monitor the customer experience.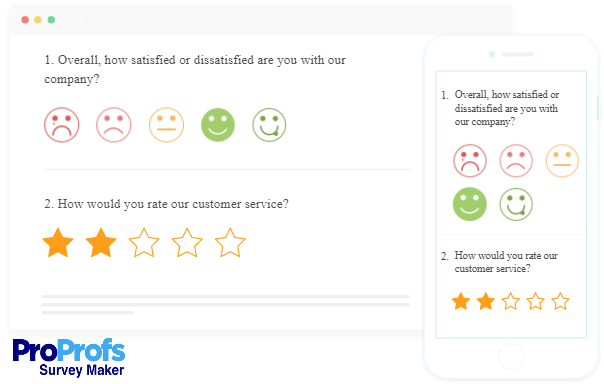 Analyzing survey responses will help you see how your customer support efforts are impacting your growth.
Ready to Win at SaaS Customer Support?
Take any successful SaaS business, and realize that they have one thing in common – great SaaS customer support. Without timely assistance, a majority of your customers will have no idea how to use your product. Instead of solving their problem, they will end up creating more problems for themselves.
As your business grows, you need to innovate, improve, and invest in your customer support function. There are always new tools you can experiment with; however, some tools such as customer service software should form the core of your technology arsenal.
Hire people who are passionate about your product, make onboarding a hassle-free experience, and deliver proactive SaaS customer service. Remember, if you do not measure your performance, your business will remain in the same place. Monitor relevant help desk metrics and win customers with delightful service.
Q. What is B2B SaaS customer service?
B2B SaaS stands for business-to-business Software-as-a-Service. So, B2B SaaS customer service means providing timely assistance to all the businesses that use your software and resolving their respective queries or issues.
Q. What are the examples of SaaS companies?
There are multiple SaaS companies that are ruling the market. Some top examples include BigCommerce, Shopify, Google, ProProfs, Dropbox, Grammarly, MailChimp, Slack, Qualaroo, etc.
Q. What do SaaS companies need help with?
Building a successful SaaS company is not easy. Here are the top 5 areas that SaaS companies need help with:
Building brand awareness among your target audience
Reducing the cost of customer acquisition
Helping customers get started with your SaaS product
Retaining customers and continuing their subscriptions
Getting referrals for your SaaS product
Q. How do you structure a SaaS support team?
To enhance SaaS customer service, you need to structure your team carefully. You must have separate teams for different communication channels such as email, phone, live chat, etc. Moreover, you must also create SMEs or subject matter experts that can help your agents whenever they are stuck with something. Make sure you monitor individual as well as team performance for better productivity.
Do you want a free Help Desk?
We have the #1 Online Help Desk Software for delightful customer support