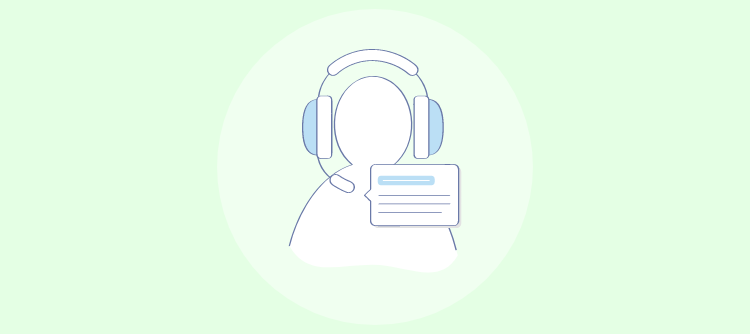 From high-tech companies to small startups, a lot of businesses are looking for the best incident management software. What could be the possible reason?
Well, incidents are like a bug infestation, they just won't go away on their own. No wonder incident management has become a critical part of every modern organization and can dictate the gap between success and failure.
"Hardrive crashes, security threats, software bugs, website downtimes, etc., are all critical incidents that can cripple your business's productivity. While there is no way to undo incidents, you can always reduce their impact with efficient management."
The best incident management tools are designed to help you track all issues in one place, promote team collaboration, encourage self-service, and understand the root cause of incidents with the help of reports.
In this blog, we will be discussing the various benefits, features of this tool and explore ten options that you can consider to meet your unique needs. Here we go!
What is Incident Management Software?
Incident management software helps you track all your past and ongoing incidents in one place. Agents can proactively resolve incidents, restore normal service as quickly as possible, and reduce their impact on business operations.
With the best incident management tool, you can even create a knowledge base to allow end-users to find relevant solutions at their own pace. On the other hand, managers can monitor the progress of incidents, gain better visibility with reports, and monitor the end-user experience from time to time.
Benefits of Incident Management Software
While incident management can seem like a daunting process to many, you need to pull up your socks and save your business. A proactive incident management system can offer you multiple benefits such as:
1. Improve Team Collaboration
Resolving incidents in a timely manner is not an individual's job but requires a team effort. In order to understand the true nature or cause of an incident, you might need help from multiple team members, departments, or from an expert outside of your company.
The best incident management software helps you encourage team collaboration so that all relevant communications are in one place. For instance, you can see the status of an incident ticket, check who is working on what, and share notes that best describe the incident or the course of action.
2. Resolve Incidents Faster
If the resolution of an incident is delayed even for a short period of time, it can lead to drastic consequences for your business. For instance, if your website's payment gateway is down even for a couple of hours, it can mean a loss of revenue and hundreds of unhappy customers.
With the right incident management system at your corner, you can track all incidents in one place. You can hold the right people accountable, track their performance, and ensure that every incident is resolved as per the set service level agreements (SLAs).
Read More: What is an SLA? Best Practices for Service-Level Agreements
3. Prevent Future Incidents
We all know how even a small incident can cause multiple incidents – leading to a snowball effect. As soon as you eliminate a problem, you not only save your business from potential damage but also create a platform where you can learn from your mistakes.
For instance, with the incident ticket history, you can easily view past incidents, the steps taken to resolve them, recorded notes, and all other communications. With this information, you can conduct a root-cause analysis, dig deeper to find anomalies in the process, and prevent future incidents from taking place.
4. Take End-User Feedback
In order to further improve your incident management process, you must look to take feedback from everyone involved. This will help you guide your decision-making and make relevant changes to your process.
The best software for incident management comes with an in-built survey tool that you can use to take feedback from your end-users. For example, if a network downtime impacted your staff members, you can take feedback from them to understand how their work was hampered. Similarly, you can take feedback from customers to check whether they are facing a similar issue again or not.
Read More: Survey Question: 250+Examples, Types & Best Practices
Top Features of Best Software for Incident Management
To find the best incident management tool for your team, you need to first know which features to watch out for. Let's explore some popular features of this tool.
Multi-Channel Communication
Customers or staff members can use multiple channels to report an incident. For instance, while some might call your IT support team directly, others might drop an email. An incident management tool can help you track all the incident complaints across multiple channels in one place.
When your team has multiple incidents to cater to, you need to decide which ones need your utmost attention. With the ticket prioritization feature, you can organize incidents based on their priority such as "High", "Normal", or "Low." This will help agents plan their day better and focus on top-priority tasks.
You need to create incident reports with an automated tool so that the accuracy of data is not compromised. Incident management systems offer insightful reports that can help managers make informed decisions. For example, you can track metrics such as average incident response time, average incident resolution time, open incidents, and much more.
Read More: 15 Help Desk Metrics to Improve Customer Support
Manual work is not only slow but can also lead to multiple errors. Incident tracking tools come with multiple automation features that help you stay on top of every ticket. For instance, you can automatically assign tickets to support agents, share automated email alerts, or develop chatbots to assist end-users with their basic concerns.
When someone comes to you to report an incident, do you note it down on sticky notes? Well, in that case, you need to adopt the digital route and create suitable forms. Web forms include multiple fields that someone can fill while reporting an incident such as the nature of the issue, time, department, etc. Once submitted, the form is automatically converted into a ticket and the agents can get all the relevant details they need to resolve an incident.
List of 10 Best Incident Management Software
Now that you know what to expect from an incident tracking tool, here is a comprehensive list of the best incident management systems that come with robust features. Let's explore these tools one by one.
ProProfs Help Desk offers the best free incident management software that can help you take your support to the next level. With this powerful tool, you can allow staff members and customers to report incidents on multiple channels such as email, live chat, web forms, help center, and more.
Agents can be automatically assigned tickets that are the most suitable for them and start working on them immediately. For better team collaboration, you can discuss incidents using private notes, assign them to relevant teams, and create canned responses for faster replies.
Top Features of ProProfs Help Desk:
Break complex incident tickets into child tickets and assign them to multiple departments
Share automated email alerts with agents and end-users to keep them informed
Arrange incidents by their priority or add Labels to them for better organization
Monitor the end-user experience with CSAT and NPS surveys
Create a knowledge base to empower agents and reduce incident ticket volume
What we liked: You can develop chatbots to assist end-users when their inquiries about any incident or when they make a request.
What could be better: The tool can offer more integrations to third-party tools.
ProProfs Help Desk Plans Include:
Starts at $20/agent/month (billed annually).
PagerDuty is an incident response tool that can help you resolve critical incidents faster and prevent their future occurrences. You can keep all key business stakeholders informed about major incidents in real-time and empower different departments in your company to collaborate and respond proactively.
As an impressive tool, PagerDuty helps you learn from incidents by conducting thorough postmortems. For instance, you can create a timeline of activities, investigate to understand the root cause of incidents, and foster a business culture of continuous progress and improvement.
Top Features of PagerDuty:
Gain a holistic view of machine data, teams, and service using the Visibility Console
Create postmortem reports to learn from major or minor incidents
Integrate with the leading ITSM and ticketing solutions
Collaborate and chat with team members using Slack and Microsoft Teams integrations
Reduce escalations and response times with powerful automation capabilities
What we liked: Your team can easily manage and respond to incidents via PagerDuty's mobile app on both iOS and Android.
What could be better: The initial setup can prove to be a bit complicated at the beginning.
PagerDuty Plans Include:
Free: Forever free plan
Professional: $19/agent/month
Business: $39/agent/month
Digital: You need to contact their team for pricing details.
Opsgenie is another leading IT incident management software that gives you a holistic view of incidents and helps you understand their impact on business services. With this tool, you can proactively send alerts to stakeholders, create status pages, and find potential causes immediately when incidents occur.
Another great feature of Opsgenie is that it helps you map alerts to the business services that have been impacted. Based on this knowledge, you can gain a clear understanding of the teams that need to respond and also, who needs to be updated regularly during the incident-resolution process.
Top Features of Opsgenie:
Keep your teams and team members notified using multiple notification channels
Integrate with the leading ChatOps, ITSM, and collaboration tools
Design flexible on-call schedules with daily, weekly or custom rotations
Ensure every phone call is answered with incoming call routing capabilities
Investigate deployment-related incidents directly from the investigation dashboard
What we liked: You can easily monitor performance metrics such as time to acknowledge, time to resolve, the total number of alerts, and more.
What could be better: The tool's UI seems a little outdated and can be improved further.
Opsgenie Plans Include:
Free: Forever free for up to 5 users
Essentials: $9/user/month
Standard: $19/user/month
Enterprise: $29/user/month
Freshservice is one of the best free software for incident management that enables end-users to contact support via multiple channels such as live chat, email, self-service knowledge base, mobile app, chatbot, feedback widgets, or walk-ups.
With the help of Freshservice's AI called Freddy, you can automatically categorize tickets based on ticket history. You can automate the ticket prioritization process to ensure that no important incident slips through the cracks. In addition to this, you can use the reporting dashboard to gain visibility into tickets and track their progress.
Top Features of Freshservice:
Create a knowledge base that includes solutions to incidents and problems
Schedule reports to share them with multiple stakeholders periodically
Set multiple SLA policies to ensure on-time resolution
Send satisfaction surveys to staff members after their ticket has been resolved
Specify the priority of incident tickets based on their potential impact on the business
What we liked: While building reports, you can use the "Ask Freddy" option and it is powerful enough to fetch you all the data you need instantly.
What could be better: The ticket approval process needs to be improved. A ticket can be marked as closed without it being approved or denied.
Freshservice Plans Include:
Starter: $19/agent/month
Growth: $49/agent/month
Pro: $89/agent/month
Enterprise: $109/agent/month
ManageEngine ServiceDesk Plus is designed keeping in mind the needs of modern IT support teams. As an incident tracking software, this tool ensures that your business has complete control while dealing with IT issues and suffers no unnecessary downtimes.
ServiceDesk Plus enables employees or customers to report incident tickets via email, phone calls, or a web-based self-service portal. In addition to this, you can automate your ticket routing process and ensure support tickets always land up with the most appropriate technician or agent.
Top Features of ManageEngine ServiceDesk Plus:
Manage and track the complete lifecycle of all incidents
Set SLAs for response and resolutions to enhance the end-user experience
Share automated email notifications with end-users and keep them on the same page
Use the round-robin ticket assignment feature to manage your ticket load
Send surveys at predefined intervals to monitor end-user satisfaction levels
What we liked: With this tool, you can allow end-users to track the incident status and progress via the self-service portal.
What could be better: A lot of users have complained that they receive delayed emails and it hampers their response times.
ManageEngine ServiceDesk Plus Plans Include:
Standard: $10/agent/month
Professional: $21/agent/month
Enterprise: $50/agent/month
Solarwinds Web Help Desk is undoubtedly another best incident management system that helps you simplify the entire incident lifecycle – from creation and assignment to escalation. Moreover, with the help of built-in statistics and reports, managers can get all the performance insights they need and ensure their team is offering excellent service.
Solarwinds Web Help Desk offers multiple asset management tools to oversee and keep track of all your hardware and software assets. You can discover assets through their information such as model, hostname, serial number, operating system, memory, hard drive, and more.
Top Features of Solarwinds Web Help Desk:
Track key help desk metrics and monitor agent performance
Leverage in-built survey tool to invite customer feedback and measure customer satisfaction
Create an extensible knowledge base and promote self-service
Allow agents to update billable hours and time utilization
Automatically escalate incidents to higher-tiers or the management during SLA breach
What we liked: You can link multiple incidents and problem tickets together. This will save your agents valuable time.
What could be better: Their interface is quite slow and sometimes you will have to click multiple times to get something to work.
Solarwinds Web Help Desk Plans Include:
Solarwinds Web Help Desk starts at an annual licensing cost of $376/seat.
HaloITSM is a leading incident management software that deserves to be on your list. With its ITIL-aligned processes, this tool makes it easier for you to manage incidents and attain SLA targets. You can create reports on the root causes of incidents and take the necessary steps to ensure they do not happen again.
You can leverage a white label self-service portal that acts as an extension to your brand and support process. Customers or internal staff members can raise tickets, track their requests, and find relevant solutions from knowledge base articles. In addition to this, you can even control what content end-users get to see or what actions they can take.
Top Features of HaloITSM:
Monitor all incident issues and requests from a single, unified view
Track all activities against incidents and related tickets for better management
Allow agents to manually create incidents and attach them to existing tickets
Create multiple SLA groups and never leave an incident unattended
Plan, execute and track all organizational changes of any scale
What we liked: HaloITSM uses artificial intelligence and machine learning capabilities to prevent incidents from occurring again.
What could be better: The asset management functions are clunky and need improvement.
HaloITSM Plans Include:
HaloITSM plans start at $49/agent/month
Zendesk is one of the most popular tools that will help you automate your incident management process. Managers can track, prioritize, discover all ongoing and past incidents under a single roof and report back faster.
In order to reduce your incident ticket volume, you can create a dedicated internal knowledge base. This will act as a central repository using which end-users can find help in the form of articles, how-tos, and other suitable content. This is a great way to allow employees to solve their problems independently.
Top Features of Zendesk:
See who is working on which incident or request ticket in real-time
Connect with end-users via channels such as email, chat, social media, and voice
Develop AI-powered chatbots and assist customers 24×7
Monitor the number of SLA targets achieved or breached
Store ticket history and give agents all the context they need
What we liked: Zendesk users can discuss complex tickets together and get real-time notifications with Slack and Microsoft Teams integrations.
What could be better: Zendesk is quite heavily priced and may not be the best option for small to mid-size businesses.
Zendesk Plans Include:
Suite Team: $49/agent/month
Suite Growth: $79/agent/month
Suite Professional: $99/agent/month
Spiceworks offers a cloud-based IT help desk system that can help you get started in no time. Since your help desk software is hosted on the cloud, there is no need for you to worry about server procurement, maintenance, or setup.
You can create ticket rules to automatically assign incident tickets to agents who are well-suited to handle them. In addition to this, managers can view performance at-a-glance and monitor metrics such as first response time, ticket close time, new tickets, assigned tickets, ticket history, and more.
Top Features of Spiceworks:
Use role-based access to determine your agent's level of access to help desk features
Create a user portal where end-users can submit tickets and track progress
Allow agents to discuss incidents with each other using private comments
Track incidents and requests on multiple channels
Start a remote support session directly from help desk support tickets
What we liked: Spiceworks offers a well-trusted IT community where one can find answers to common questions and connect with IT professionals from across the world.
What could be better: Since this tool is free, don't be surprised if you have to watch ads or read promotional emails.
Spiceworks Plans Include:
All Spiceworks plans are free of cost.
Read More: Best Spiceworks Service Desk Alternatives for 2023
BigPanda is another impressive incident management tool that you can consider this year. Your support agents can get a real-time view of the incident feed, decide where to focus, and make sure that no critical issue falls through the cracks.
BigPanda offers an impressive feature called IT incident timeline visualization. Using this tool, you can see the full history of an incident at a glance and make root-cause analysis easier for your team. You can even apply fully customizable filtered views to decide which incidents you wish to see and work on.
Top Features of BigPanda:
Monitor all the changes related to an incident in one place
Encourage internal collaboration with the help of real-time notifications and chat tools
Use automation to reduce the time it takes to resolve incidents
Investigate incidents with root-cause analysis and reduce outages
Automate important tasks such as ticket creation, routing, and escalations
What we liked: Their UI is clean and appears more like a project management tool making it easier for anyone to get started quickly.
What could be better: The tool lacks asset management features, and this is one area they need to improve.
BigPanda Plans Include:
BigPanda has not provided pricing information for its product.
Comparison of Incident Management Tools
| Software | Price | Incident Management | Shared Inbox | Multi-channel Communication | Alerts & Escalations | Live Chat | Self-Service Portal | IT Help Desk |
| --- | --- | --- | --- | --- | --- | --- | --- | --- |
| ProProfs Help Desk | $10/month | Y | Y | Y | Y | Y | Y | Y |
| PagerDuty | $19/month | Y | N | Y | Y | N | N | Y |
| Opsgenie | $9/month | Y | N | Y | Y | N | N | N |
| Freshservice | $19/month | Y | Y | Y | Y | Y | Y | Y |
| ManageEngine ServiceDesk | $10/month | Y | N | Y | Y | Y | Y | Y |
| SolarWinds Web Help Desk | $376/seat | Y | N | Y | Y | Y | Y | Y |
| HaloITSM | $49/month | Y | N | Y | Y | N | Y | Y |
| Zendesk | $49/month | Y | Y | Y | Y | Y | Y | Y |
| Spiceworks | Free | Y | N | Y | Y | Y | Y | Y |
| BigPanda | Not Available | Y | N | Y | Y | N | N | N |
Solve All Incidents on Time, Every Time!
For any company, even the smallest of incidents can become an ongoing problem and bring the whole business to a halt. As a solution, the best incident management software allows your team to respond more efficiently to disruptive events and prevent them in the future.
However, the tool must have the right features for it to be useful. Features such as automated ticket assignment, ticket prioritization, knowledge base, web forms, reports, etc., can make all the difference.
If you are looking for a feature-rich tool to manage all your incidents as well as requests, your search should end with ProProfs Help Desk. You can capture incident tickets from multiple channels such as email, live chat, help center, etc., and monitor the end-user experience with insightful surveys.
Do you want a free Help Desk?
We have the #1 Online Help Desk Software for delightful customer support