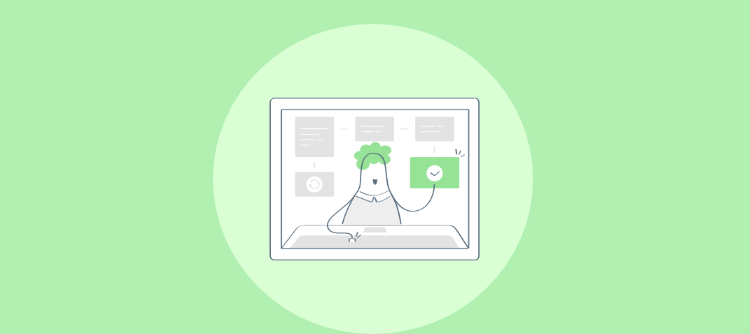 Do you often feel your company focuses more on customers than the people who actually work there and do the "hard work"? You are not alone.
With rising competition, volatile markets, and ever-changing consumer behavior, businesses have a lot on their plates. Amidst this chaos, the need to focus on the well-being of employees and their concerns often takes a back seat.
So how do you shift your undivided attention from customers to your employees? A solid Internal help desk management strategy holds the right answer.
When an employee encounters an issue and finds no help from the relevant department, conflicts and blame games can take center stage. The rising tensions can soon turn your office into a battleground. We are sure you don't want that, right?
In this blog, we will discuss the role of internal help desk software in automating your workflows, understand the importance of internal help desk management and explore some proven best practices to delight employees.
Stay tuned!
What Is Internal Help Desk Management?
Internal help desk management refers to the process of supporting internal employees with their day-to-day tasks. It involves everything a business can do to help its staff members work without hiccups, fulfill their assigned tasks, reach their goals, and enjoy work life. When employees face any issue with their work, they can easily reach out to an internal help desk team.
With a proper internal help desk process in place, employees can effectively communicate with each other and speed up operations. For example, if an employee encounters a problem with their laptop, they can reach out to the IT help desk team. The IT team can analyze the issue and offer a relevant solution so that work can be resumed quickly.
What Is the Importance of Internal Help Desk Management?
Once you have fully integrated internal help desk management concepts throughout your company, you can expect to reap some lucrative rewards. Here are some top benefits you can leverage:
1. Happy Employees Are More Productive
When you handle employee issues before they turn into business-threatening problems, you can keep them happier and stress-free. But why focus on employee happiness?
Study after study has shown that happier employees are more productive. In a number of experiments carried out by the University of Warwick, it was found that happiness made people around 12% more productive.
So by prioritizing internal customer service, you can increase employee happiness and make them work at their productive best.
2. Streamline Internal Communications
What happens when something goes wrong at work? Whom do you approach if your salary isn't credited or your laptop charger won't work? An internal help desk acts as a single point of contact for all support-related communications.
A sound internal help desk program facilitates the organization's flow of information and helps you manage internal operations easily. This process also ensures that everyone in your organizational chain has the information they need to achieve individual and departmental goals.
3. Enhance the Employee Experience (EX)
Modern employees love working with a company that cares about them and resolves their concerns in a timely manner. When you strengthen your internal support process, you can eventually enhance the employee experience with your brand.
A majority of workplace conflicts arise due to interrupted workflows and poor communication. For example, when a department is unable to perform its role, tensions can arise, leading to poor performance. On the other hand, internal customer service can empower employees, speed up issue resolution, and enhance the overall experience.
Internal Help Desk Management Best Practices
Managing your internal help desk is not rocket science. Here are some proven best practices that will help you assist employees in real-time and streamline operations:
1. Treat Employees Like Your Customers
In the business world, there is a central philosophy – customer satisfaction and engagement is critical to a company's success. But what about your employees, the people responsible for running your business?
Employee experience is a trending topic for all the right reasons. To attract and retain the best talent, you must give equal consideration to your staff member's concerns.
When people work for an organization that cares about them genuinely, they thrive. They will be ready to put their best foot forward and dread the day when they have to move on to the next job.
You must look to foster a work culture where employees are considered as valuable as customers, if not more. After all, if employees are not happy, will they treat your customers the right way?
2. Deploy Internal Help Desk Software
Are your internal teams manually handling employee requests and grievances? Do you often lose track of ongoing issues? It's time to switch to an internal help desk system.
An internal help desk software can help you automate your workflows and track all issues in a centralized location. Employees can check the status of their issues and monitor progress in real-time.
Here are some more features that you can expect:
Issue Prioritization: Not every internal issue demands urgent attention. For example, an account needs to be restored immediately if it gets compromised. On the other hand, a request for new printer ink can be handled with more time. With an internal ticketing system, you can sort issues based on their priority (High, Low, or Normal).
Canned Responses: Canned responses are pre-designed response templates that can be used for email and live chat. Whenever you receive routine requests such as "please install XYZ software," you can use the appropriate canned response and reply faster.
Smart Reports: Reports can help you analyze your internal help desk team's performance at a glance. You can view metrics to gauge your response times, resolution times, CSAT ratings, and more.
3. Don't Restrict to Email. Offer Support on Multiple Channels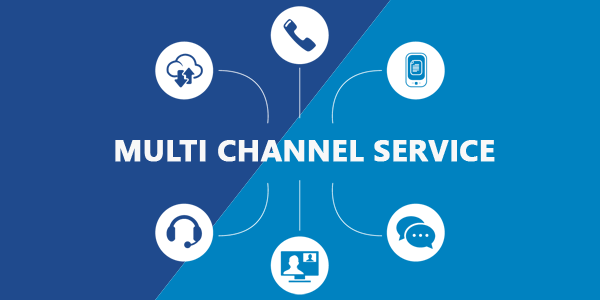 Most businesses handle employee requests and issues via email. Although email is a popular and formal communication channel, it is not enough.
For excellent internal help desk management, you need to offer assistance on multiple channels. It could be a mix of email, live chat, help center, and messaging apps such as WhatsApp, Slack, etc.
A wide range of channels makes it easier for employees to contact your service team. They can choose the channel they are most comfortable with and seek assistance from the relevant individual or department.
4. Encourage Employee Self-Service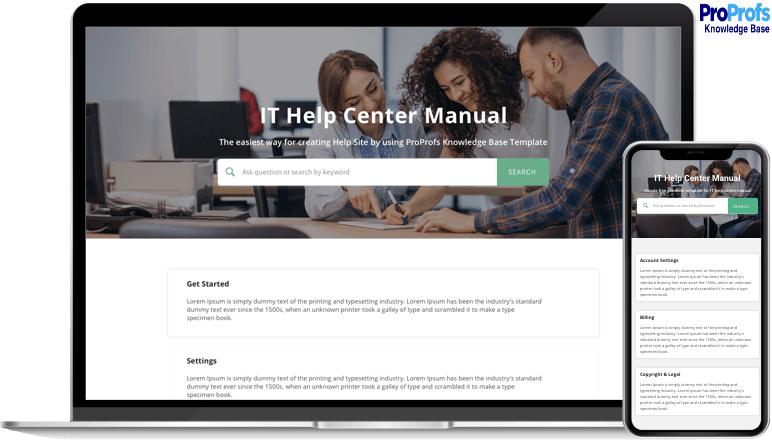 You must create an internal self-service knowledge base that gives employees access to HR, IT, Admin, and other work-related documentation they need when they need it.
According to a survey, around 73% of full-time U.S. workers expect their employer to provide a high level of employee self-service options.
Now, if you want employees to log in and start using the self-service portal, sending an email with a link won't be enough. Here are some steps you can follow instead:
Let leaders show the way: When introducing any new system in your organization, leaders play an important role in explaining how the change can impact staff members. Let the management lead from the front and show how self-service will make everyone's life easier.
Encourage employees to add, edit, & update content: Encourage and empower staff members to add new content and edit existing ones. For example, the HR team can add articles on how to pay taxes, or the IT team can add guidelines on the dos and don'ts of using an office printer.
5. Avoid Technical Jargon
When employees reach out to your support team, they do not want to engage with someone blurting out technical terms that seem incomprehensible.
Nobody likes to receive solutions that include technical jargon. If you use terms like malware, ISP, firewall, phishing, etc., do not expect your end-users to grasp each and everything.
You must understand that most of your staff members aren't well-versed in technical things. For example, an accountant might use the office laptop to generate bills but have no idea how to install software on the same laptop. Similarly, the HR head might have no clue how to connect the office projector.
In such a scenario, it's best to avoid jargon and use phrases that could be easily understood, even by 5th graders. This will help IT support reps create better relationships with employees and address their unique concerns without any fuss.
6. Gain More Context With In-Depth Forms
When employees share their concerns via email or chat, they can miss supplying important details related to the issue.
You must create and upload in-depth web forms to give internal support reps the necessary context. This is a simple way to ensure faster issue resolution.
Forms can include important fields such as Name, Employee ID, Designation, Department, Time of the Incident, Asset Serial No., etc.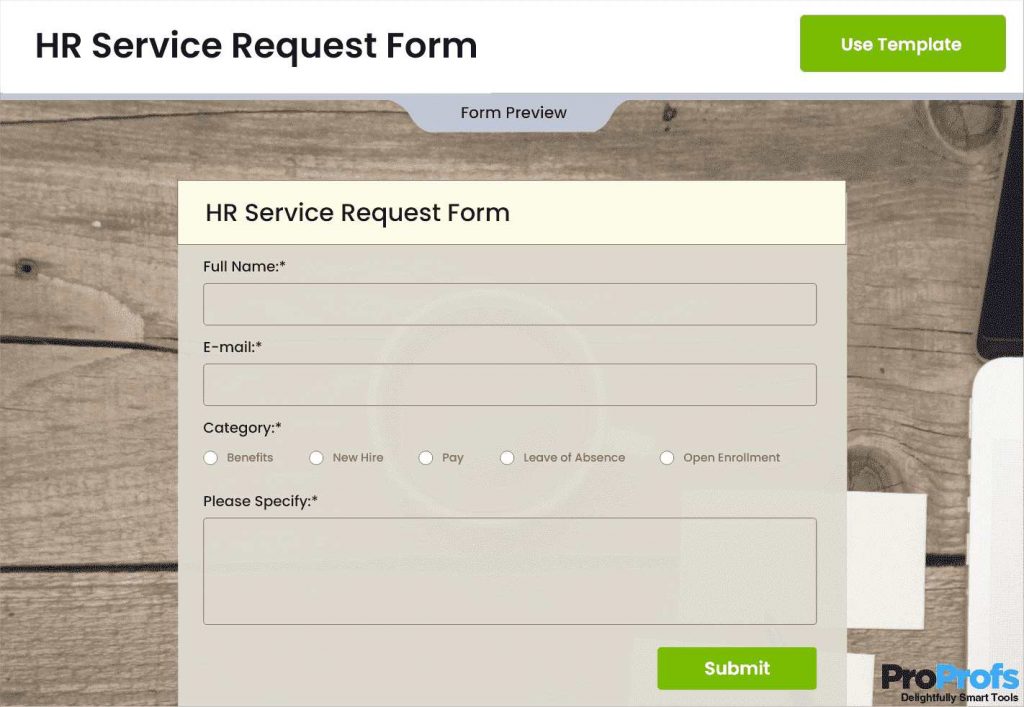 So, instead of receiving a simple complaint such as "Laptop not working," you can use forms to tap into relevant details such as the laptop's model and serial number, nature of the issue, solutions already tried, when the issue started, and so on.
Forms can also help you keep records of employee issues over time. So instead of scanning hundreds of emails, chats, or phone recordings, you can simply refer to forms and identify the leading issues that might be hampering productivity.
7. Automate Issue Resolution With Bots
Chatbots, virtual agents, conversational assistants – call them whatever you want, but they can help you automate your issue resolution process.
Chatbots are being rapidly deployed on websites to offer automated responses to customer queries. However, it's essential not to overlook the value of chatbots for internal customer service.
Bots can be used by multiple internal departments. For example, the HR team can use it to answer routine employee issues and grievances such as, "how do I file my return expenses?" or "the biometric machine isn't accepting my print."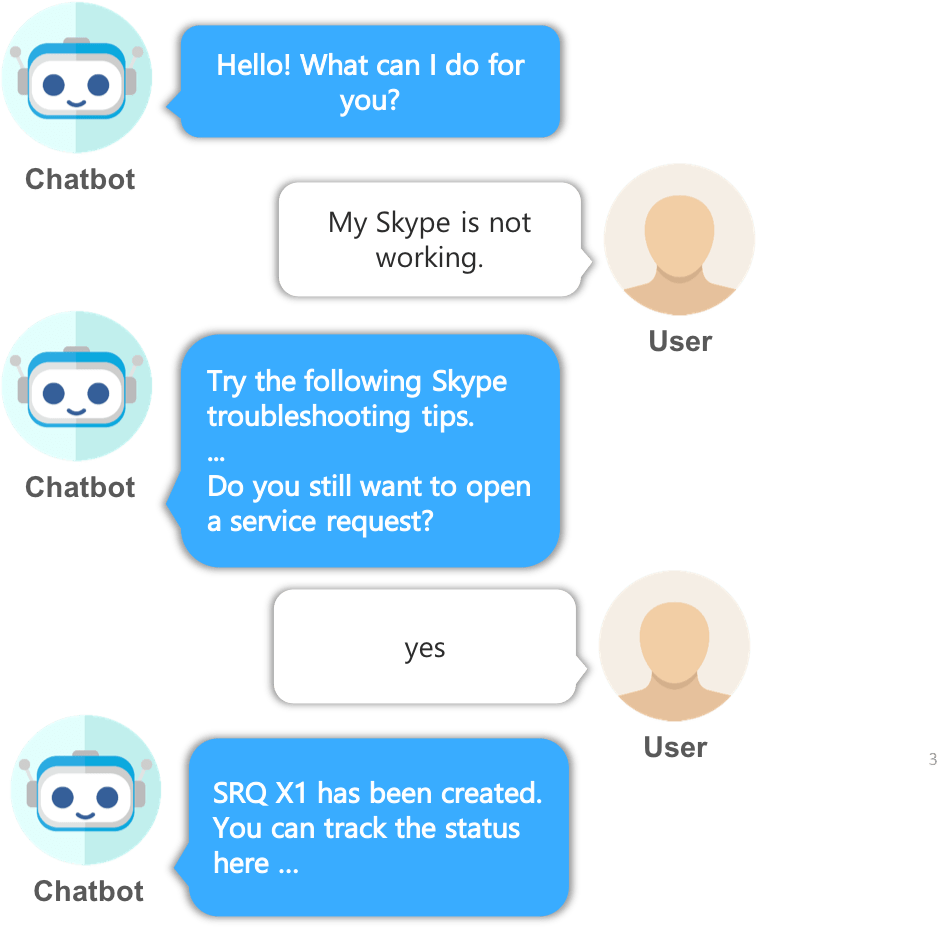 Moreover, when a bot is unable to resolve the issue, it can trace relevant knowledge base articles and share them with the employee. Or, even if that doesn't work, the chat can be automatically routed to an available service agent. If a service agent isn't available, a new ticket could be created in the help desk system.
8. Create Internal Service Standards
Most businesses usually have high standards for customer service. But when it comes to internal service, quality is often ignored.
In simple terms, service standards refer to the speed and quality of service offered to internal employees. A high service standard can positively influence the employee experience (EX).
Service standards can help you set the right benchmark for employees to follow. For instance, you can set the standard for your IT help desk team to respond to every request within four hours.
But how do you monitor your internal service standards? With help desk metrics.
For instance, you can track the average ticket response time, ticket resolution time, pending issues, agent ratings, and more. Besides these, employee satisfaction surveys can also help you measure service standards.
Read More: 15 Help Desk Metrics to Improve Customer Support
9. Measure & Enhance Employee Satisfaction
Are employees happy with the service they are receiving? Do they wish to see improvements in your internal service team? Well, there is only one way to find out –- employee satisfaction surveys.
An employee satisfaction survey is a popular feedback tool that can help you monitor how happy employees are with your internal help desk management efforts.
Such surveys help you get deep insights into the employee service experience and spot anomalies in your process. For example, feedback can help you identify agents that need to improve their performance or any gaps between two departments.
Here are some questions you can ask:
On a scale of 1-5, how happy are you with your recent support interaction?
How effective was our IT support rep in resolving your issue?
How likely are you to recommend our company to a friend or colleague?
What areas of improvement would you like to highlight?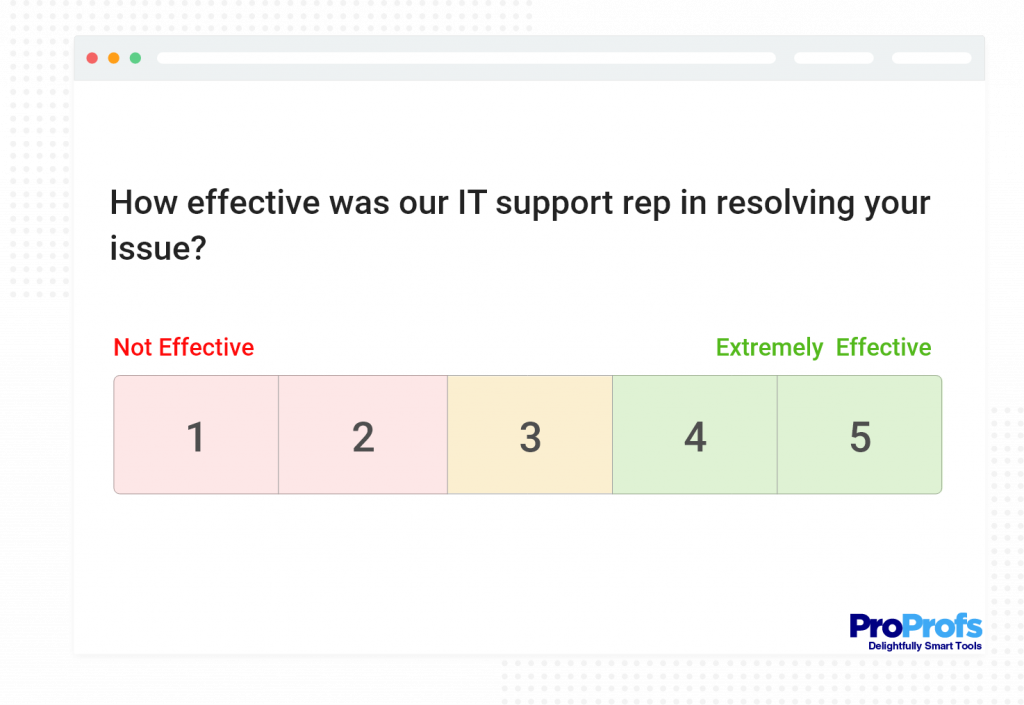 Earlier, employee surveys were typically an annual event. However, employers have realized they need to prioritize employee satisfaction and engagement, to retain talent.
10. Celebrate Internal Collaboration & Success!
All internal departments are dependent on each other for smooth operations. The customer service team is dependent on the sales team to get complete customer information (such as purchase history). Similarly, the sales team is dependent on the HR team to hire more sales executives. The list goes on.
To manage an internal help desk, you must encourage real-time collaboration among different departments. Foster a culture where employees do not hesitate to help each other out and share knowledge.
When an individual or team displays great internal customer service behavior, use it as a training example to educate other employees.
It's important to note that creating the right internal help desk culture starts at the top – managers, supervisors, directors, and C-level executives. As staff members notice their leaders operating by these principles, they will more likely embrace the culture and work as one big, productive team.
Delight Employees With 24×7 Internal Help Desk Support
Internal help desk management is more than just a buzzword. It can determine employee happiness, productivity, and how long they stay with the company.
If you wish to retain talent and grow your business, you must treat employees like you treat customers. For better internal help desk management, invest in the right tool, encourage employee self-service, create in-depth forms, and monitor employee satisfaction.
With an internal help desk software like ProProfs Help Desk, you can capture, track, and resolve all employee issues in one place. Moreover, this powerful tool allows you to track performance, identify anomalies, offer 24×7 service, and deliver delightful employee experiences at scale.
Do you want a free Help Desk?
We have the #1 Online Help Desk Software for delightful customer support