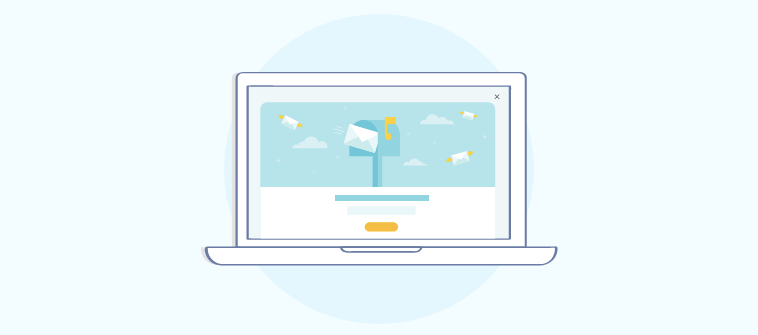 If you are in the customer service industry, chances are you have regretted sharing emails just seconds after hitting the send button.
Maybe it was simply because of poor grammar or because you forgot to mention something as important as the product ID of the purchase. Yes! We have all been there.
So is there any way to send emails WITHOUT REGRETS?
Yes! We are glad you asked. Customer service email templates have become a magical tool that can enhance agent productivity and lead to delighted customers. Whether it is about handling your angry customers or sharing personalized responses using customer service email management software, we have got you covered.
Recommended Read: 10 Best Email Management Software in 2023.
To help you craft winner emails, we will take you through 20 customer service email templates that can gear you for a variety of scenarios.
Ready to share super-fast responses?
How to Write Customer Service Emails?
In order to develop the best customer service emails, you need to show gratitude to your customers and avoid making false promises. Here are 5 tips for writing awesome customer service emails:
1. Always Thank Your Customers
A customer who writes to you to inquire about your products or services shows interest in your business. Even those customers who bombard your email team with a long list of complaints are giving you a valuable gift- they are offering their genuine feedback and highlighting what needs to be fixed.
Therefore, it is important to respond to customer emails with gratitude and thank them for bringing the issue to your notice. A simple thanks will make them feel valued and help them understand that their feedback is appreciated.
2. Add a Heavy Dose of Personalization
We all know how communication channels such as email and chat lack a human touch and can almost feel like they have been written by a Robot.
According to SmarterHQ, 70% of millennials are frustrated with brands sending impersonal and irrelevant emails.
You can use names and images to personalize your email interactions and keep the conversation as human as possible. Sharing relevant information via links to self-help articles, FAQs, videos, etc. is also a great way to offer a personalized customer experience.
Read More: How to Offer Personalized Customer Service Using a Help Desk Ticketing System
3. Answer All Questions
When customers raise questions in their emails, they demand relevant answers to all their queries. Don't leave your customers hanging by sharing poorly drafted or incomplete email responses.
Respect your customers' time and offer clear answers to all their questions. If you are unsure about an answer, that's alright. Email gives customer service teams enough flexibility to discuss customer issues internally and offer the best solution accordingly.
4. Never Overpromise
Entrepreneurs are always excited to make promises and live up to them- that adrenaline rush is quite unbeatable. But when you aren't able to deliver on your ideas and promises, your reputation suffers.
So before you promise the moon to your customer, take time and discuss with your team members. For example, before promising a delivery date to the customer, you must confirm first with your logistics department or courier team. Setting realistic and achievable promises should be the mantra of your customer service team.
Recommended Read: 20 Best Customer Service Software Solutions in 2023
5. Check for Grammar, Signature, Tone, and Attachments
Managing customer service emails can get tricky, especially, when you have a large customer base. It is common to overlook important details that can hamper your brand's impression and make you look unprofessional.
Before clicking that 'Send Button', ensure the email body is grammatically correct and follows a professional tone. Moreover, don't forget to add your business signature and double-check any email attachments to share the perfect email.
Benefits of Using Customer Service Response Templates
The simple act of using customer service email response templates can completely transform your email support process. Here are some popular benefits you should know:
Email Templates Save Everyone's Time
By using customer service email templates, your support team does not have to waste time typing the same thing over and over and is able to help more customers in a short time. Now, it is not possible to create a template for every customer query as you never know what a customer will email about next. However, templates can help you deal with a majority of queries and you can always tweak them as per the situation.
Templates Ensure Consistent Messaging
If different members of your support team share different responses to similar customer questions then it can put your brand in a bad light. By creating a collection of email response templates, you can ensure consistent messaging across multiple email accounts. Having synced up answers to common customer questions will save your team and your customers a lot of confusion in the future.
Customer Service Templates Reduce Human Errors
Human beings may be different in a lot of aspects, however, they have one thing in common- they all are prone to making mistakes. If employees send emails with grammatical or spelling errors, it will make your customers think that your business does not pay attention to detail. On the other hand, email templates significantly bring down human errors. Employees will need to supply only necessary information such as the customer's name, ticket ID, etc., lowering their chance of making mistakes.
Templates Improve Email Response Rates
The only thing rising along with customer expectations is their impatience. Whenever they reach out to a business for assistance, they demand a quick response. Fortunately, customer service response templates can lower wait times between receiving and responding to emails. If you want your support agents to respond to emails the same day they receive them, templates are a must.
20 Customer Service Email Templates for Every Situation
Now, it's finally time to explore the 20 customer support email templates that can be used for day-to-day scenarios. Simply pick and choose the ones that are most relevant to your business and then customize them to match your unique needs.
1. Online Query Email Response Template
If you own a business website and have a 'Contact Us' page, chances are that prospects will fill the inquiry form and ask for more information. This customer service email template can be used to respond to those who have submitted their online form and shown interest in your business. Quickly responding to customer queries will help you convert valuable leads into paying customers.

Hello [Customer Name],

Thanks for reaching out to us. We appreciate your interest in our business. This is to confirm that we've successfully received your request for [Topic].

Here is the requested information:
[Mention requested information: Product features, price catalog, or any other details]

If you need immediate assistance or have any further questions, feel free to call us at [Phone Number].

Sincerely,
[signature]
2. Thank You Email Template
No matter if you are a market trader, own a luxurious boutique, or run an online store, saying "Thank You" to your customers can make all the difference. By showing gratitude, you can strengthen the connection with your customers and build strong relationships. You can appreciate customers for making a purchase, for being loyal customers, or for simply referring your brand to their friends.

Hi [Customer],

We are glad to share with you that you have completed a year of shopping from us! We are extremely happy that you've been with us for this long.

We feel blessed to have a valuable customer like you and feel motivated to continue doing what we do and improve our business. We look forward to more awesome years of our togetherness. Thanks again!

Cheers,
[Name]
3. Welcome Email Template
When a prospect makes the decision to become your customer and signs up for your product or service, you should be ready to roll out the red carpet for them. Welcome emails can set a powerful foundation for your brand and help you start the customer journey on a positive note. With the welcome email example shown below, you can stand out in a cluttered inbox.

Hi [Customer],

Welcome on board! We are extremely thrilled to have you join [Company Name].

We're confident that our [product/service] will help you [Mention Benefits] and make your life much easier. To help you better understand how our product works, here is a short introductory video we would want you to see. [Video Link].

You can always subscribe to our blogs or follow us on [Mention Social Media Channel] to explore great tips and expand your knowledge. If you have any doubts or need assistance, feel free to contact me or our team at any time. We are always here to make this a delightful journey for you.

Thanks,
[Name]
4. Customer Complaint Response Template (When You "Don't" Have the Solution)
There are times when customers complain about something entirely new and shake you out of your comfort zone. Even if you don't have the relevant solution with you at that moment, it is important to respond immediately to let them know they are heard. You can generate a help desk ticket using help desk software and update them about the actions your business is taking to resolve the issue.

Hello [Customer Name],

We are extremely sorry for the inconvenience caused to you due to [Mention Complaint]. Although our company strives for 100% customer satisfaction, it's clear we've fallen short in this instance- and frustration from your end is justifiable.

I want to let you know that I have kept your complaint on top-priority and our team is working on it at this moment. I will get back to you as soon as the issue is resolved or within [XX Hours] to update you about the same. We appreciate your patience!

Sincerely,
[Signature]
5. Customer Complaint Response Template (When You Have the Solution)
There are certain customer complaints that are pretty common in nature. It can be a complaint about the delay in product delivery, poor product packaging, or a slow-loading webpage. In such cases, it is important to keep email response samples handy and tweak them slightly to match the situation at hand. Sometimes, it is not possible to offer the complete solution in a single email. In such situations, you can share relevant links to FAQ pages, help articles, videos, for a smooth support experience.

Hello [Customer Name],

I'm extremely sorry to hear about your experience with our business. I can understand how frustrating it must have been to face this [Mention Complaint].

After looking into the issue, I'm pleased to share the steps you can take to resolve your issue.

[Mention Steps]

You can also refer to our help article [Add Link] that will help you gain more knowledge about your issue.

I am sure these steps will help you overcome the challenges you are currently experiencing.

Sincerely,
[Name]
6. Technical Support Template
Technical issues can be better managed on-site or via channels such as phone. However, this is simply not possible when you have a large customer base. Email, as a customer service channel, allows you the time to probe the customer to better understand their technical issue. In your first email response, you can ask in-depth questions that will take you closer to the solution.

Hello [Customer Name],

Thanks for reaching out to us! We will surely help you with your problem.

However, before we dive in, I will need more details from you. When did you start facing this issue? Is the problem occurring consistently, or does it happen on and off? What solutions have you tried on your own?

The answer to these questions will help me dig deeper and find a more personalized solution to your problem.

Thanks,
[Name]
7. Proactive Technical Outage Email Template
Proactive customer service means anticipating customer problems in advance and addressing them before they drop thousands of emails into your inbox. In case of any technical outage, for example, when your servers are down or your online store is under maintenance, you can proactively inform your customers so they are updated well within time. To win their trust, it is important to let them know that the outage is temporary and your team is working to get things back on track.

Hi [Customer Name],

If you've tried visiting our online store in the last couple of hours, you already know that we're currently dealing with an unexpected outage.

Our technical experts are working hard to fix the issue and get the website live at the earliest. We expect the issue to be resolved by [Mention Time]. Kindly accept our sincere apologies for the inconvenience caused to you and don't hesitate to reach out if you have any additional questions.

Sincerely,
[Signature]
Read More: Proactive VS Reactive Customer Service: Which One Should You Choose?
8. Referral Request Email Template
Referrals have the power to influence purchase decisions so much so that 28% of millennials say they will not even try a product if their friends don't approve of it. When customers are happy with your products and services, they naturally refer your brand to others. However, sometimes you need to request them to connect you with potential customers to grow your business.

Hey [Customer Name],

We are delighted to hear that you are having an awesome experience with our product/service. Keeping our customers happy has always been our top goal.

We are looking forward to serving more valuable customers like you. Do you know anyone else who would like to use our product/ service? We will appreciate it if you can refer your friends or family members to become a part of our growing business.

Looking forward to your response.

Thanks,
[Name]
9. Online Review Request Email Template
According to Dimensional Research, 88% of customers are influenced by online reviews when making a buying decision. Genuine reviews from your happy customers can help you get the attention of your target audience. You can use this template to request customers to share their valuable reviews on your Google business page, e-commerce website, or other online business review platforms.

Hi [Customer Name],

We are glad to find that you are having a great experience with our [Mention Product/Service]. A lot of online visitors look forward to genuine user reviews to make the perfect buying decision.

Would you please share your experiences with such customers by leaving a review for us on [Mention Review Site]?

If you have any questions, feel free to contact me at any time. Thank you so much!

[Signature]
10. Follow-Up Email Template
Sharing a solution to a complaining customer should not be the end of the conversation. You need to follow-up with them at regular intervals to ensure the problem has been completely resolved. Regular follow-up customer service emails offer your customers the chance to be heard and engage effectively. It also gives them an opportunity to share their feedback and help yuou understand whether the offered solution works or not.

Hi [Customer Name],

I hope you're doing great. I just wanted to check in with you regarding the issue you had complained about the other day.

I hope after following the troubleshooting steps shared in the previous email, you were able to resolve your issue. I hope you are not facing the same issue again. In case you need any additional help, I'd be more than happy to assist you.

Have a great day!
[Name]
11. Cancellation Confirmation Email Template
In the modern business landscape, customers are free to cancel their services anytime they wish. This offers them the much-needed flexibility to engage with your brand at their convenience. Customers may want to cancel their order for a product, their subscription to your services, or simply wish to unsubscribe from your newsletters. This email response sample will offer your customers confirmation that their cancellation has been successfully processed.

Hi [Customer Name],

We are sorry to see you go. This email serves as a confirmation that you have canceled your service with [Company Name], effective on [Date].

Doing business with you for the past [Mention Duration] was an absolute pleasure. We appreciate you for being a memorable part of our journey and everything you've done to make our brand the best it can be.

In case you feel like continuing your service in the future, feel free to reach out to us [Phone Number] or simply visit our website to reactivate your account.

Sincerely,
[Signature]
12. Template for Introduction to Account Manager
An account manager is an individual who is responsible for maintaining the company's relationships with a customer or group of customers so that they continue doing business with your company. This email should be sent by the respective Account manager, introducing himself or herself as a single point of contact that the customer can trust.

Hello [Customer Name],

We at [Company Name] are extremely thrilled to have you on board. To help get you started, we are pleased to introduce you to your new account manager, Mr./Mrs. [Name].

Your account manager will be your preferred point of contact and will help you get started at the earliest.

[Name] is already marked in this email. However, if you wish to speak to him/her personally, here is the [Contact Number]. We look forward to great months and years ahead!

Thanks again for choosing us!

Sincerely,
[Name]
13. Ticket Escalation Email Template
There are situations when a customer issue has to be escalated to a senior representative or the manager for a better resolution. The current representative might not be able to resolve the issue due to a lack of knowledge, or authorization for certain tasks like initiating a refund for more than $100. With the help of this template, you can update the customer on the reason for escalation and the amount of time they need to wait.

Hi [Customer Name],

Thanks for sharing your concern with us regarding [Problem]. We are extremely sorry for the inconvenience.

I would like to inform you that since your total purchase value exceeds $100 value, I will not be able to initiate the refund from my end. I'm escalating your issue to my manager [Name] so that he can take a closer look at what's going on right away.

Please standby and [Manager Name] will get back to you with more details ASAP. I appreciate your patience!

Thanks,
[Name]
14. Free Trial Introduction Template
A lot of businesses offer a free trial of their products or services and you must have wondered- "What's in it for them?" Free trials offer a sense of transparency where people can see exactly what they're getting into, before officially committing. It enables customers to personally experience the product and make a more informed purchase decision. You can use this template when a new user has signed up for a free trial of your product or service.

Hello [Customer Name],

Thanks for choosing [Company Name]. Your free trial for [Product/Service] starts today and will end after [XX] days.

What happens next?

Keep an eye on your inbox as we'll be sending you the best tips on using our product/services better.

If you wish to enjoy more features of our [Product/Service], feel free to choose any of our affordable plans. [paid plan link]

Thanks,
[Signature]
15. Proactive Business Hours Update Template
If you own a traditional brick-and-mortar store or a physical office, it is important to update your customers about any changes in the regular business hours. For instance, a lot of businesses had to remain shut during the COVID-19 pandemic or were open for only a couple of hours. A proactive email can help your customers avoid visiting your business when nobody is there to assist them.

Dear [Customer Name],

We hope you are safe and doing well. Keeping the current COVID-19 pandemic in mind, we have an important announcement to make.

Our store based in [Store Address] will be open from [New Opening Time] to [New Closing Time]. We have determined that this new schedule will allow us to be more accessible to our customers and keep everyone safe.

This change will take effect starting [date]. You may visit our store during this time for a safe and hassle-free shopping experience.

Looking forward to seeing you again!

Thanks,
[Name]
16. Refund Under Process Email Template
Customers might demand a refund for their purchase for a variety of reasons such as purchases made by mistake, incorrect product delivery, broken item received, etc. Whenever customers demand a refund that fits well with your policies, you need to update them about the same. You can use this customer service template to confirm the customer that their refund request has been accepted and is being processed by your business.

Hi [Customer],

This is to inform you that I've successfully processed your refund of the amount [Refund Amount] for the item [Product Name].

You can expect to see the amount appear in your bank account in the next 4-7 business days.

We are sorry to hear that you had to return our product. We are trying our best to make returns and refunds a hassle-free experience for all our customers.

If you're still searching for the same product or any related products, let me know. I will be more than happy to show you some of our other options and current offers. Thanks for your patience and cooperation.

Best,
[Name]
17. Refund Credited to Account Template
Once customers generate a request for a refund and see that it has been accepted by your business, they might forget to check about it later. As a business, it is your responsibility to update them that the refund amount has been credited to their account. Once customers know they have received their money back, they can plan to buy from you again.

Hi [Customer]

Kindly refer to your previous request for a refund of the amount [Refund Amount] for the item [Product Name].

We are pleased to inform you that your refund has been credited to your card ending with [Last 4 Digits of Credit Card].

You can choose to shop again from our online store [Website Link]. Please feel free to contact me anytime if you need any further assistance or to know about our top-selling items and ongoing offers.

Take Care,
[Name]
18. Customer Apology Template
As a company, you should be able to accept your mistakes and take ownership. Whether it's a late product delivery that has made the customer angry or simply a discount request that cannot be fulfilled, you need to apologize sincerely. An apology email should always cover the reassurance that your business will ensure such mistakes are not repeated in the future. This is a great way to win your customers' trust back.

Hi [Customer name],

Thanks for sharing your concern with us. We are extremely sorry to hear about your bad experience with our brand and anger at your end is completely justifiable.

Customer Satisfaction is our topmost priority and we realize that this time we were not able to meet your requirements.

I have shared your valuable feedback with the rest of my team and can assure you that this mistake won't happen in the future. Feel free to share any other concerns with us or let me know if you need any further assistance. I will be more than happy to hear you and help you in any way possible.

Sincerely,
[Signature]
19. Subscription Renewal Reminder Email Template
If your business works on a subscription-based model, it becomes all the more important to remind customers about their subscription renewals. In the case of automated renewals, this email can help to remind customers about the amount that will be deducted from their account so that it does not come as a surprise to them. The right time of sharing this email is when an existing customer's subscription period is coming to an end, usually around 7 days before the last day.

Hello [Customer Name],

I hope you are doing great. I just wanted to give you a heads up that your monthly subscription with [Company Name] is coming up for renewal on [Last Date].

To continue enjoying our services, I would request you to kindly renew your subscription before the expiry date.

If you are looking to explore other options or wish to upgrade your plan, feel free to reach out to me at any time. I will be more than happy to assist you.

Sincerely,
[signature]
20. Product Discount Email Template
There are times when a customer is not eligible for returns or refunds. It can be because the 'return window' expired or the product falls in the non-returnable category such as fresh flowers, cosmetics, or personal healthcare products. For such cases, you can provide a small discount coupon to your customers to make it up to them. Even a small offer will make the customer feel that your brand is willing to go the extra mile for them.

[Customer Name],

Thanks for sharing your request.

I would like to inform you that your product is not eligible for a return. You can check our return policy here [Return Policy Link].

However, to make it up to you, I would like to offer you a discount coupon of [Discount Amount]. You can redeem this coupon when you shop the next time from our online store or any physical stores near you.

I sincerely appreciate your understanding in this matter. Please feel free to reach out to me if you have any further questions.

Thanks again,
[Signature]
Get started with customer service email templates today!
Just one bad customer service email can hamper your brand's hard-earned reputation and further frustrate your complaining customers. By using well-drafted email templates, you can reduce human errors, enhance productivity, and ensure consistent messaging across all email accounts.
You do not need to use these as word-for-word templates. Instead, sit with your team, get your creative horses running, and make necessary changes to make these templates well-suited for your business.
Remember, you can always choose to automate this whole process with dedicated help desk tools. You can create as many canned responses as you want for both email and chat and track all customer conversations in a single place.
Do you want a free Help Desk?
We have the #1 Online Help Desk Software for delightful customer support