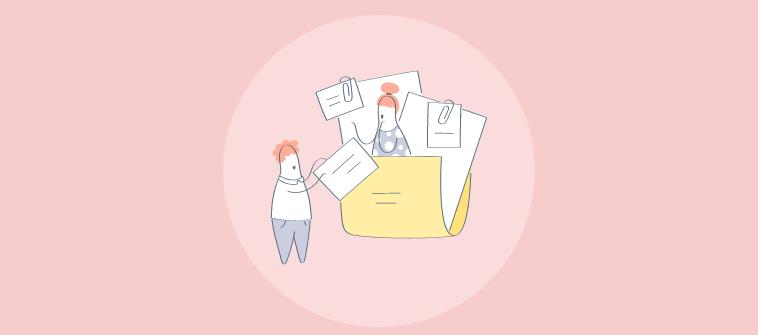 Managing customer requests and complaints is an uphill battle without the right technology and team in place.
While searching for the right technology for your support team, you will likely come across multiple help desk examples and types – IT, HR, technical support, or multilingual help desk.
Whether you are looking for a help desk to manage customer service issues or employee grievances and requests, there is a solution out there for you.
In this blog, we will understand the definition of a help desk and how it can help you automate support and deliver delightful customer and employee experiences. Later, we will explore the 10 examples of help desks to help you find the perfect solution for your team.
Here we go!
What Is a Help Desk?
In earlier days, a help desk referred to a department or place where customers went to get their issues resolved. However, in today's context, the help desk has become a virtual space where customers can share their problems via multiple channels – email, live chat, phone, chatbots, social media, web forms, and more.
A help desk system gives agents a shared platform to track the progress of tickets, assign work amongst each other, prioritize urgent issues, and offer speedy responses to customer queries. Moreover, managers can track performance and monitor key customer service metrics for continual improvement.
What Is the Importance of a Help Desk?
If you wish to centralize all customer support conversations and automate different processes, you need a help desk solution. A help desk acts as a SPOC (single point of contact) between your customer service team and various customers, vendors, partners, and other stakeholders.
Here is how a help desk can help you improve customer service:
Route tickets to support reps or other departments
Capture customer queries and complaints from multiple channels
See who is working on which support ticket
Track team performance metrics and KPIs
Get customer feedback with automated CSAT surveys
10 Best Help Desk Examples You Should Know
Help desk tools are marketed to serve different functions. While one can help you tackle internal IT issues, other is designed specifically to meet customer service needs. Let's take a look at the most popular help desk examples and understand how they are different from one another.
1. IT Help Desk
The modern IT help desk refers to a centralized system that facilitates the tracking and resolution of IT-related issues. IT support teams can interact with employees to troubleshoot problems, prioritize issues, and offer assistance regarding IT products or services.
For example, if an employee wants to upgrade the RAM of their laptop, they can contact the IT help desk for swift assistance. The assigned agent can create a ticket using IT help desk software and take necessary actions on the ticket (order new hardware or issue another laptop).
Read More: Ten Tips on How to Improve Your IT Service Desk
2. HR Help Desk
The HR help desk acts as a single point of contact between the employees of a company and the human resources department. HR professionals can use the HR ticketing system to assist employees with their benefits, leaves, company policies, documentation, and more.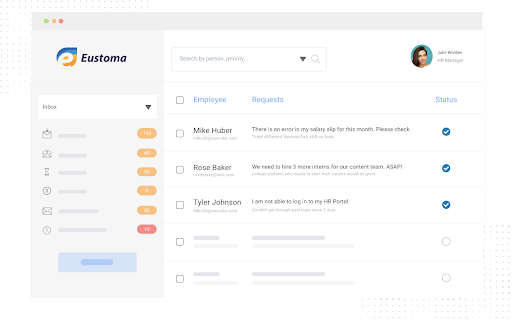 In the absence of a centralized platform to manage employee complaints and requests, staff members had to run after HR professionals to get something done. However, this technology has made HR support more organized. Moreover, you can even share surveys to gauge employee satisfaction and engagement levels.
Read More: Support, Engage & Retain Employees With HR Help Desk Software
3. Facilities Help Desk
The facilities help desk allows your business to manage all issues related to facility safety, logistics, infrastructure, assets, and other services in one place. For example, if there is a complaint about a leaking pipe, the agent can create a new ticket, add relevant images, and track it until the issue is fixed.
A facilities ticketing system comes with powerful internal collaboration tools that allow team members to collaborate in real time. For example, with a shared dashboard, agents can see whether an issue is persistent across multiple facilities or not. They can even discuss complex issues using private notes.
4. Customer Service Help Desk
The customer service help desk is used to manage all customer queries, complaints, and requests in one place. Whether a customer shares a complaint via email or drops a live chat message, service reps can respond to issues coming in from multiple channels.
Customer service software brings powerful automation technology to help your team avoid manual and repetitive tasks. For example, you can automatically assign tickets to agents based on their availability or skill sets. In addition, powerful chatbots can help you deflect routine queries about product pricing, refund policies, and more.
Read More: 30 Customer Service Tips for Delightful Customer Experiences
5. Vendor Support Help Desk
A vendor support help desk is used to manage all communications between a business and its various vendors and suppliers. For example, if a vendor shares a complaint about a billing error, the support team can track the problem and respond with the appropriate solution.
You can even create a vendor portal where vendors and suppliers can log in, track the status of their raised tickets, check orders, and access self-service content. In addition, you can export tickets and share them with business suppliers, vendors, partners, and other stakeholders.
6. Business Operations Help Desk
A business operations help desk can be implemented to manage internal communications between different departments. For example, the customer service team can interact with the logistics team to arrange for a product return request.
The purpose of this help desk is to ensure that business operations can be carried out seamlessly. With the help of reports, you can monitor the total number of tickets getting created and which tickets are pending with which departments.
7. Technical Support Help Desk
The technical support help desk is a significant part of the customer service help desk. The main difference is that while the former focuses solely on technical issues, the latter is adopted to handle everything from basic customer queries to serious complaints.
For example, the technical support team can handle issues such as, "How do I install this software on my Windows PC?" or "How to install an application on a smart TV?" etc. You can even upload technical manuals and guides to your knowledge base to reduce your ticket volume.
8. Online Help Desk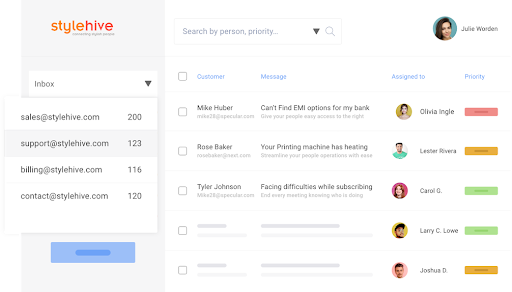 An online help desk is a cloud-based tool that can be accessed by your team members anytime and anywhere. Whether your team operates from the office or remotely, they can access multiple help desk features as long as they have an internet connection.
You do not need to wait for heavy software installation on your PCs or laptops. Your virtual help desk can be set up in a matter of minutes. In addition to this, service agents can get started with the tool without any time-consuming training sessions.
Read More: What Is a Cloud-Based Help Desk & 10 Advantages to Expect
9. Multilingual Help Desk
A multilingual help desk, as the name suggests, helps you offer robust support to customers in multiple languages. Some popular foreign languages include – English, French, German, Spanish, Hindi, Japanese, Russian, and more.
The tool is designed to help your business support a global customer base that includes customers belonging to different continents and countries. Furthermore, support agents can even collaborate to create support articles and FAQs in multiple languages. When customers can receive assistance in their native language, they will be more likely to buy again and recommend your brand to others.
Read More: 7 Strategies to Offer Stellar Multilingual Customer Service
10. 24×7 Help Desk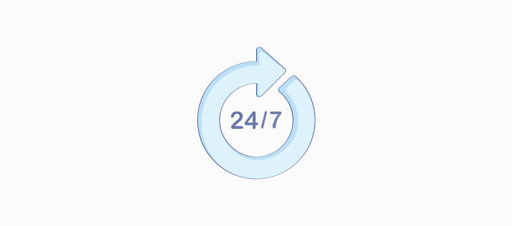 24×7 help desk is adopted by businesses to offer round-the-clock support to their customers. Most e-commerce companies choose this help desk as their online stores are open 24×7, and customers may need assistance even after the traditional 9-5.
If you wish to cater to customers belonging to different countries and time zones, a 24×7 help desk should be your go-to choice. However, one significant challenge with this help desk is that you will need to hire additional people who can work multiple shifts.
Read More: How to Deliver 24/7 Support Without 24/7 Staff
How to Choose Help Desk Software for Your Business
People have a hard time deciding which ice cream flavor to buy; imagine the struggle of choosing a help desk that will have such a significant impact on your business.
But don't worry, it's not rocket science. Here are some steps you can take to get the best tool for your business:
1. Select the Right Help Desk Type
We have discussed the different types of help desks in this blog. It's important to select the right type as it can make all the difference. For example, if you are looking for a solution to manage your IT support operations, an IT help desk is what you need. On the other hand, if you have customers distributed across the globe, you can put your bet on a multilingual help desk.
2. Jot Down the Features You Need
Once you have selected the correct type, it's important to create a list of features that you can't do without. For this, you can sit with your support team and allow them to share which features they feel are important to your process. A clear understanding of help desk features will prove to be quite beneficial while making the final decision.
3. Be Careful About Pricing
Help desk systems are priced differently based on a lot of factors – the features they bring to the table, advanced capabilities offered, integrations available, and more. Most software vendors offer different subscription plans (costing anywhere from $20 to $150/user/month) to cater to the needs of different businesses. Make sure you know exactly what and how you will be priced so that there are no hidden costs involved at the end of the month.
4. Go for a Free Trial
Before you end up spending a single dollar on a help desk system, you should go for a free trial. Most vendors offer a free trial to help users make a tried-and-tested decision. During your trial period (ranging from 7-30 days), encourage support reps to explore different features and check the ease of use and reporting capabilities. Once you are completely satisfied, you can move ahead with the most suitable plan.
Delight Customers & Employees With Help Desk Software
Help desk systems come in different shapes and sizes – while one can help you tackle customer queries, another can help you offer robust IT support to internal staff members.
All the help desk examples shared in this blog will help you pick the best one for your team. But before you settle for any tool, it's advisable to list down the features you need and keep your budget in mind. You can even opt for a free trial to get hands-on experience.
What if there was a single tool that could be customized to play different roles? ProProfs Help Desk is a versatile ticketing system that can be used by multiple departments – customer service, HR, IT support, technical support, Admin, and more. With powerful live chat, survey, and knowledge base integrations, you can offer a 360-degree support experience.
Do you want a free Help Desk?
We have the #1 Online Help Desk Software for delightful customer support