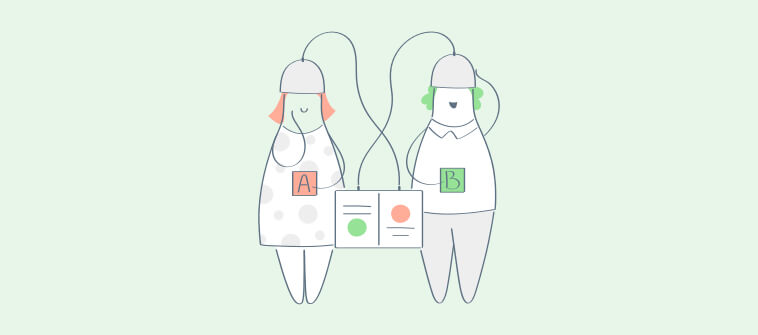 Customer service experts have been trying to decode customer empowerment for a good number of years. In their quest, they have realized that just putting a human agent in the middle-ground to solve customer issues is not good enough.
The obvious question is – What leads to customer empowerment in its true essence?
To put it simply, the best way to empower your customers is by enabling them to help themselves without reaching out to you for every issue.
Sounds simple right? Well, it actually is.
With customer portal software, you can easily give your customers the independence they need. By giving customers access to the right information at the right time, you empower them and offer them a sense of ownership and involvement.
Now, if you're wondering what a customer portal is or how its use impacts your support system, read this blog to find out more.
What Is a Customer Portal?
A customer portal is a combination of a ticketing system, a knowledge base, and community forums all in one place. Customers can find the help they need without any agent intervention. For instance, customers can see the delivery status of their recently ordered product, connect with other users, read product reviews, or simply go through knowledge base articles.
Now, from the point of view of your support employees, customer portal software can improve their efficiency. It frees up the time they'd otherwise spend handling simple issues and lets them focus on more complicated requests.
Therefore, an online customer portal can lead to empowered customers and productive employees.
What Are the Benefits of a Customer Portal?
From increasing customer engagement to promoting self-service, there are multiple advantages of a customer portal that you can look forward to. Let's discuss them right away.
1. Enhance Customer Engagement
A customer portal can help you enhance customer engagement. Does not seem convincing, right? Let us understand how this works.
You can create an online forum that gives customers the right platform to interact with like-minded individuals. For example, if you own a gaming app, you can attract multiple gaming enthusiasts to your forum. They can talk about their individual scores, gaming characters, upcoming updates, and more.
2. Reduce Agent Workload
A customer self-service portal can prove to be a great aid in reducing ticket volume and agent workload. As you upload FAQs and help articles on your portal, customers can access crucial information 24×7.
In fact, according to Forrester, FAQs and knowledge bases are the most frequently used self-service options available today. The more customers can track their ticket statuses and access solutions, the less they need to contact your support team. In turn, this gives agents more time to focus on high-priority tasks and build better customer relationships.
Read More: 10 Tips to Increase Your Customer Service Team's Productivity
3. Allow Customers to Submit & Track Tickets
Do customers keep asking you about the status of their requests or complaints? It's high time you invest in customer portal software.
As soon as customers log in to their portal, they can submit new tickets based on their unique needs. That's not all. They can even see the progress of their past support tickets and check their statuses in real time. For example, they can see if a ticket has been resolved or is still pending from your team.
4. Empower Customers Through Self-Service
As we discussed above, a customer portal has the useful elements of a knowledge base. You can offer customers self-help content in the form of FAQs, articles, video tutorials, and more.
When customers can get all the answers they need immediately, they are not dependent on your team for assistance. They are empowered to get help on their own. For example, if you are a tech company, you can use the customer portal to offer customers technical troubleshooting steps and FAQs.
Why Your Growing Business Needs a Customer Portal
After discussing the benefits, if you are still unsure if a customer portal is right for you, these points should be able to convince you.
1. Customer portals are a bridge between self-service and support agents
Practically speaking, a customer portal reduces the chances of overwhelming your
agents with problems that can be managed conveniently without their intervention.
By having a customer portal in place, you are giving your audience a chance to check if they can solve their problems on their own. And if it happens that they've researched your portal without finding what they were looking for, they can easily get in touch with your live chat operators or send you an email.
This way, you're practically introducing a filter that makes it possible for you to focus only on those issues that really require your assistance.
2. Customer service portals make your knowledge base more visible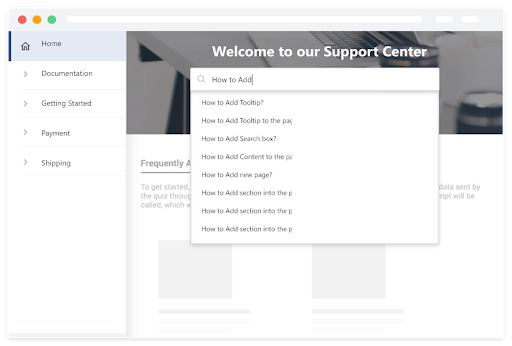 One survey showed that 91% of customers prefer using a knowledge base over traditional support systems, provided that it offers the information they need and that it's easy to use.
Without a customer portal, there's a chance that your knowledge base won't be taken out to its maximum. This is especially true if your knowledge base section can't be easily found on your website's homepage.
So, once you create your own portal and link it to your knowledge base, you'll practically let your customers access its contents with no effort.
For instance, when they start typing the subjects of their tickets, the portal may help them out by intuitively suggesting the relevant knowledge base articles.
Read Also: 10 best practices for creating knowledge base articles
3. Customer portal helps you grow a customer community
Well-developed customer portal doesn't only offer you a chance to indirectly help your customers to find what they are looking for. It can also be a great way of making your loyal customers connect.
Creating forums or groups on your portal gives them an opportunity to discuss all aspects of your brand that they are interested in.
For instance, you can create different categories, topics, and subtopics for them to troubleshoot, exchange experiences, and share their impressions of your products and services. Also, you can add your business representatives to these platforms to ensure that the information shared there is reliable and up-to-date and to eventually help out if someone gets stuck in a certain process.
Tripadvisor, an online travel company, has built a thriving online community of travelers from across the globe. Their community forum allows keen travelers to connect with people who have been to a destination before or simply share a glimpse of their travel diaries.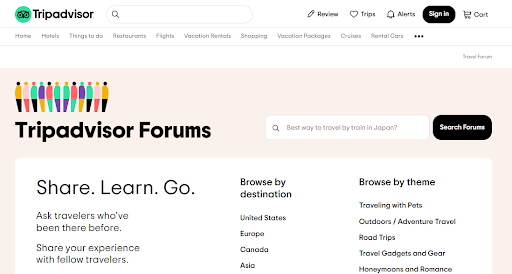 4. Customer service portal lets you collect information about your customers
Having in mind that every reliable and well-designed customer service portal comes with a ticketing system, you can get the necessary information with minimal effort via this tool. All you have to do is pay attention to the content of your ticket form.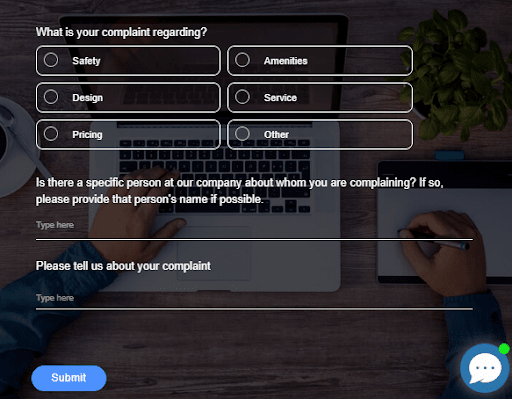 Using the fields and questions that are relevant to your relationship with customers and their experience, you'll get a great chance of obtaining data that will help you understand their needs and problems. And this will save you the time you'd otherwise have to spend on painstaking troubleshooting processes.
Besides, some platforms also come with the possibility of creating dynamic tickets. Practically, this means that your respondents' first answer impacts the order and content of the following questions in your form.
5. Customer portals can be created for multiple brands
If your company offers a larger number of products or services, it may become messy to handle them within a single website or a knowledge base. And that's another reason why customer portals have an incredibly important role in your customers' self-help activities.
With a well-developed portal software, you get to create as many platforms as you need, for your different groups of products, niches, etc. Besides, provided that your portal software comes with customization options, you can visually adapt each of your portals to the aspects of your business that they feature.
Normally, when it comes to portal differentiation, these solutions often come with diverse possibilities for customization. Not only may your dedicated portals have completely different designs yet stay connected, but they can also be multilingual, in case you're creating them exclusively for specific local markets.
6. Customer portal helps you analyze and improve your knowledge base quality
Apart from letting customers evaluate you directly (rating your content, upvoting, downvoting), you can also make conclusions on your support quality based on how popular your content is.
If your articles don't get too many views (or any views at all), it's a clear sign that you should change something about it. These SERTY765RXS observations will help you curate content as per your customers' unique needs and eliminate those that aren't useful.
And if you're sure that your content is good, then you may want to try optimizing your content for search engines to increase its visibility.
7. Secure client portal keeps the users protected at all times
Did you know that 77% of customers don't feel safe when shopping online?
While the causes of this feeling may be diverse, the support that they get definitely makes up a large part of their experience.
Accordingly, if you want to avoid losing customers owing to feeling insecure, choosing a secure client portal software should be one of the top priorities when considering self-help support solutions for your business.
While it's important to pay attention to the features that customer portal solutions bring to simplify the self-help process, it is also essential to use a reliable tool that will keep both your business and your customers safe. This is especially true if you are uploading important and confidential information, such as your customers' private data, usernames, passwords, etc.
8. Customer portal increases the flexibility of your support system
Compared to all other ways of providing support, particularly the phone and email support, a customer portal is far more flexible.
Its flexibility is visible not only in the endless options of content customization and visual adaptations but also in letting your customers instantly access the content they need.
They can do it pretty easily, owing to a dynamic and responsive organization of your knowledge base articles: simple keyword research can automatically direct them to all potentially relevant topics.
Besides, it also offers them the opportunity to get in touch with your chat support in case they realize they can't handle the issues on their own.
Must-Have Features of Customer Portal
Do you wish to create a customer portal but have no idea where to start? Make sure you incorporate the following features in your online portal:
1. Ticket/Complaint Submission
Ticket submission is one of the most essential features of customer portal software. You can give more power to your customers by helping them submit their respective issues, requests, or complaints.
While customers can always submit new tickets, they can even track the progress of pending or ongoing issues. This way, they will not be bothered to call your customer service reps, as all the tools and information they need will be right in front of them.
Read More: Top 10 Ticketing System Best Practices & Tips
2. Online Forum
Online forums, also known as community forums, are platforms where those interested in your products or business can interact with one another. Customers and prospects can view the latest updates, raise questions, or participate in online discussions.
The best part is that your team can closely monitor these online discussions and offer proactive support to those who need help. For example, suppose a customer asks the question, "How does feature X work?" Your team member can come to the rescue and offer support.
3. Suggestion Box
You can easily add a suggestion box to your customer portal. A thoughtfully designed suggestion box can allow customers to submit suggestions, product or service-related feedback, and complaints. You can even allow people to share their feedback anonymously to encourage more suggestions.
Once you have gathered all the valuable suggestions, they can be automatically converted into tickets and assigned to relevant teams. For example, an important suggestion about any latest product feature can be redirected to your product or development team.
4. FAQ Collection
Many customers visit your online portal to get answers to their questions. This is where a comprehensive FAQ collection comes in handy.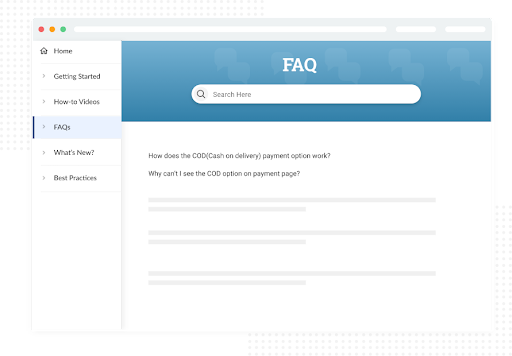 With this customer portal feature, you can encourage self-service and lower your ticket volume. Moreover, these answers can be used by Google as featured snippets. So whenever a customer types their question on Google, they will be easily redirected to your portal.
5. Online Forms
Easy downloading and uploading of forms is an essential feature of any good customer portal. Online forms can be used to get more information from customers to serve them better ultimately.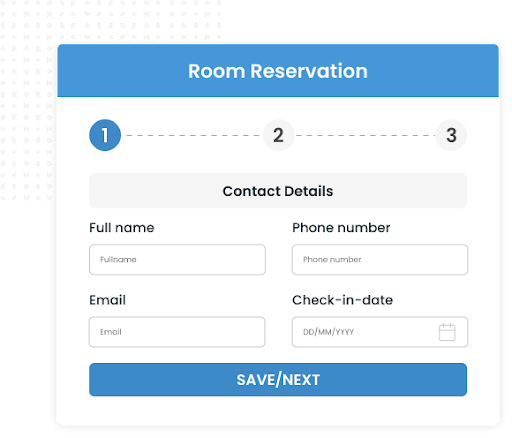 For example, customers can download various forms designed for event registrations, information requests, appointment scheduling, online orders, product satisfaction surveys, and more. Customers can log in to the portal to access these forms online or download them to print a hard copy.
What Are the Important Elements of a Great Customer Portal?
Building a customer portal is not rocket science. As long as you can get the basics right, you can encourage self-service and increase engagement.
Here are some important elements of a well-designed client portal:
The whole idea behind creating a customer portal is to empower customers. However, this purpose gets defeated if they are not able to navigate through the portal or find what they came looking for. Ensure customers can easily access the main menu, search for help articles, submit tickets, or contact your team if the desired solution is not available.
Your online portal can hold sensitive information about customers, such as their purchase history, uploaded files, complaints, etc. Hence, it becomes important to offer a secure platform where they can safely access and upload information. You can enable Two-Factor Authentication on your portal to safeguard personal information and win customer trust.
If you have customers beyond geographical barriers, it's important to offer multi-lingual support on your portal. A great customer portal should offer content (FAQs, articles, forms, etc.) in popular languages that your audience speaks. By supporting customers in their native language, you can enhance their self-service experience.
Automated and real-time notifications can help you keep customers in the loop. Whether a raised ticket is resolved or a new self-service video is added, customers can be informed about important updates. In addition, you can even allow customers to set notification preferences to give them more control and flexibility.
As we march forward, the world is embracing digital technology. There is no point in making customers line up in your store to make payments. To enhance the customer portal experience, you can offer multiple digital payment options to customers directly on your portal. For example, a customer can log in to the portal, pick a service, and pay right then and there.
Ready to Create Your Own Customer Portal Today?
A client portal is a must-have platform to offer 24×7 access to knowledge and empower customers to handle routine concerns on their own.
Whether you use a client portal software free or decide to buy one, the truth is that this action may completely reshape the way you offer support. You must go for a tool that includes some of the representative features, such as omnichannel support, forum or community-building, as well as customization and integration possibilities.
With a powerful ticketing solution like ProProfs Help Desk, you can allow customers to keep a firm tab on their complaints and tickets. You can even create knowledge base articles and FAQs in breathtakingly simple steps to delight your audience.
Do you want a free Help Desk?
We have the #1 Online Help Desk Software for delightful customer support