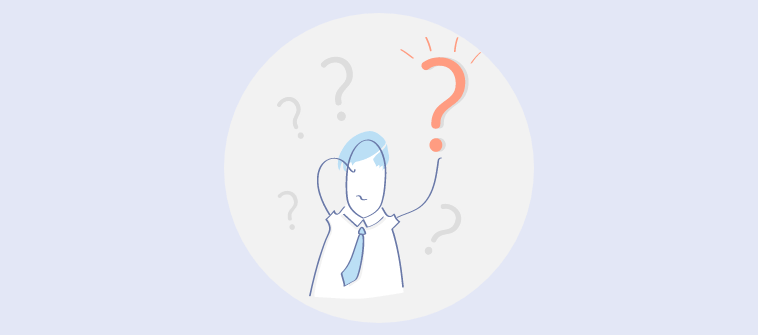 "Customer success" has become the new buzzword in the business town. So much so that entrepreneurs see it as a road that leads to "business success".
Now, while implementing any customer success programs, you might find yourself in a tricky spot – Are customer success and customer support the same thing? If they are different, how should we set different goals for these teams?
In this battle of customer success vs customer support, there are stark differences but there is also a common thread that binds them together. The end goal of both these disciplines is all about delivering exceptional outcomes and exceptional experiences.
The concept might appear pretty straightforward at first. However, many important business decisions – such as which customer support software to use or how many customer success specialists you need, will be based on how well you understand these terms.
In this blog, we will start with the definitions of these two disciplines, understand their different approach, and explore other differences between customer support and customer success.
Let's go!
What Is Customer Support?
Customer support refers to the range of services you offer your customers to resolve their issues or simply to help them get the most out of your products. Customer support involves actions such as answering customer questions, ensuring a smooth onboarding process, troubleshooting issues and assisting customers in buying new products or upgrading their service subscription.
"Excellent customer support is the number one job in any company. It is the personality of the company and the reason customers come back. Without customers, there is no company." – Connie Elder
In the general sense, we all know what customer support means. However, the channels and the tools being used to support customers are constantly evolving. Right from traditional call centers to AI-powered help desk systems that can be accessed anytime and anywhere, we have surely come a long way.
Now, it is important to note that many companies use the terms customer support, customer service, or customer assistance interchangeably. Despite the subtle differences between these terms, the broader principle remains the same – to ensure customers get a hassle-free support experience.
What Is Customer Success?
Customer success refers to a company-wide initiative that seeks to provide value and improve the success rates of customers. The central focus of customer success is to understand what success means to your audience and to help your customers achieve it across multiple touchpoints in their customer journey.
"Until you know what it takes to achieve success from your customers' perspective, you will just waste valuable time." – Jason Whitehead
While defining customer success, there are other aspects you should consider. Customer success is a proactive approach that consists of:
Building and nurturing relationships with customers
Understanding their various challenges, process bottlenecks, etc.
Facilitating the successful implementation of your products or services
Now that we have explored the definition of customer success and customer support, let us understand the differences between them in the next section.
What Is the Difference Between Customer Support and Customer Success?
| Base | Customer Support | Customer Success |
| --- | --- | --- |
| Approach | Follows a reactive approach | Follows a proactive approach |
| Duration | Interactions are transactional | Focus is on the complete customer relationship |
| Skills | Empathy, leadership, clear communication, the ability to use positive language, etc. | Long-term decision-making, anticipate customer needs, etc. |
| Measurement | Metrics such as ticket resolution time, customer satisfaction, ticket volume, etc. | Metrics such as customer retention rate, customer lifetime value, etc. |
| Business Impact | Integral business function necessary to support customers | Value-added business function that drives revenue and expansion |
At this point, it is clear that both customer support and customer success help customers derive value from your products and services. But what about the differences?
Here are 6 points that clearly highlight the difference between customer support and customer success:
1. Approach
Customer support is majorly reactive, while customer success is proactive.
Customer support is reactive in the sense that support professionals respond to customers only when they share their concerns or complaints. The primary goal is to resolve issues as and when they come to ensure customers can have a hassle-free experience with your brand.
On the other hand, customer success is about proactively helping customers attain their goals. Customer success professionals form the right strategies to allow customers to achieve their goals at every stage of the customer journey – both before and after-sales.
2. Duration
Customer support is based on interactions that are often short-lived. The duration of such interactions depends on the communication channel used. For instance, a customer might receive assistance almost instantly over the phone or live chat, compared to email, which might mean hours to get a response from the concerned team.
Now, customer success has a broader view and focuses on the customer journey. The idea is to improve the relationship as long as customers buy from your brand.
3. Professional Skills
Customer support is a relatively older field that has existed in the business world for decades, and therefore, the skills needed to succeed are well-understood. Customer support professionals are customer-facing and must possess skills such as empathy, leadership, clear communication, the ability to use positive language, etc. Since such people have to deal with complaining customers day in and day out, they need to have tonnes of patience.
Customer success is a new field, and success teams are usually not as big as support teams. Such professionals need to be great problem solvers and must have a comprehensive understanding of who the customer is. Customer success specialists or managers should be able to anticipate customer needs and make long-term strategic decisions.
4. Measurement
Customer support metrics are captured to measure the speed and quality of day-to-day customer service interactions. For instance, you can measure the time taken by your agents to resolve an issue (Ticket Resolution Time), overall customer satisfaction (CSAT), the total number of support issues received (Ticket Volume), and more.
On the other hand, customer success focuses on broader metrics that can have a long-term impact on the business. For instance, you can measure the percentage of customers that were retained by your business (Customer Retention Rate), the total purchase a customer makes his lifetime (Customer Lifetime Value), and more.
Read More: 15 Help Desk Metrics to Improve Customer Support
5. Strategies
Aligning customer success and customer support might not always be a good idea. You need to form different strategies to make them work.
Some examples of customer support strategies include:
Use the right customer support tool to automate manual processes, track tickets in a central place, and monitor performance
Regular training sessions to improve the skills of customer support agents
Capture customer feedback right after the commencement of a support interaction
Some examples of customer success strategies include:
Improve the customer onboarding process for a smooth transition from the acquisition stage
Create more content to educate customers and help them understand your products/services better
Create customer loyalty programs to encourage loyal customers to buy more
Read More: 30 Customer Service Tips for Delightful Customer Experiences
6. Role in Business Growth
Both customer support and customer success play an important role in business growth and longevity. Let's see how that works:
Customer support is an uncompromisable part of any business as you always need to assist customers with their issues. Fast and delightful customer support can help you retain customers and improve the customer experience.
According to a study by Dimensional Research, 52% of customers say they have made an additional purchase from a company after a positive customer service experience.
Now, customer success is a value-based business function that can help your business drive revenue and expansion. According to Tempkin Group, a slight increase in customer experience generates an average revenue increase of $823 million over three years for a business with $1 billion in annual revenues.
Customer Success Vs. Customer Support: Which One Should You Prioritize?
If your business has embarked on a long journey and wants to grow into leaps and bounds, you need to prioritize both customer support and customer success.
While reviewing customer success vs. customer support, we realize that both these terms are different sides of the same coin. While there are evident differences in approach, duration, skills, and strategies, they are both about improving the customer experience and increasing business growth.
Depending on the size of your business, you should have different customer support and success teams. However, you can always make your success teams work in sync with other customer experience-centric teams such as support or sales. Give each department their specific goals and keep a common goal – to make every customer interaction count.
Do you want a free Help Desk?
We have the #1 Online Help Desk Software for delightful customer support