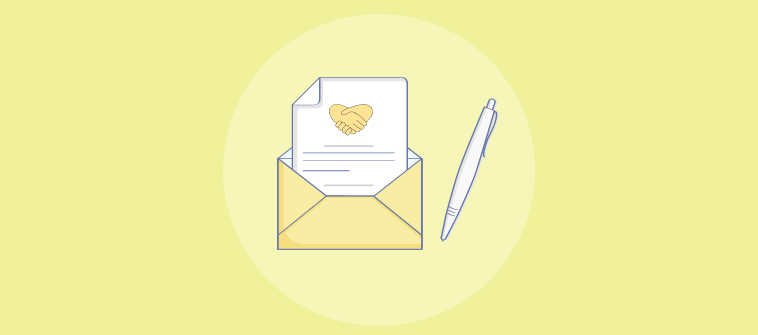 "We are sorry!" These three golden words can probably save a customer relationship. But in most cases, they are simply not enough. How do you ensure your apology travels from your email and reaches straight to the customer's heart?
Writing apology emails to customers is a popular practice when something goes wrong. But most businesses share messages that lack empathy and personalization – making customers even more disappointed.
Mistakes are inevitable in the business world. Maybe the customer received defective products, suffered a billing error, or encountered an impolite service rep. Whatever the reason, a sincere and empathetic apology communicates that your business cares about them.
So how do you compose the best customer apology email?
Well, you don't have to take the pain of writing your message from scratch. You can seek inspiration from our expert-designed apology email templates shared in this blog. Simply save them in your help desk software and delight customers with lightning-fast responses. You can also integrate these templates and tips into your AI content writer if you're using any tools!
Let's learn to write apology letters that will turn complaints into compliments!
The Importance of Writing Effective Apology Emails to Customers
While sorry might seem to be the hardest word sometimes, it can be extremely useful to delight customers.
When you send apology emails to unhappy or complaining customers, you can make up for their bad experiences. Moreover, you give your business a great chance to reduce customer churn and increase the customer lifetime value (CLV).
Moreover. If you fail to share a heartfelt apology in time, it can lead to serious consequences.
According to a study by Esteban Kolsky, 13% of unhappy customers will share their complaints with 15 or more people.
Unsatisfied customers can share their experiences with friends and family members, tainting your brand's reputation. On the other hand, if you apologize at the right time and mend things with them, you can avoid losing out on thousands of potential customers.
The Key Elements of the Best Customer Apology Email
The best apology emails have certain elements in common. Let's explore these key elements right away.
1. Empathize With Your Customers
Whether you initiate a call or write apology emails to customers, empathy should be the backbone of the conversation. Instead of reacting to their problems, put yourself in their shoes and understand what they might be experiencing. Here is a small example that you can try.
Instead of saying:
"We're extremely sorry for the inconvenience."
You can empathize with the customer and say:
"I am sorry to hear what you are going through. I can see how frustrating and difficult this must be."
Practicing empathy is a great way to show the underlying emotions behind your apology. This will make customers feel their concerns aren't taken lightly.
Read More: 30+ Empathy Statements for Customer Service
2. Give an Appropriate Explanation
Some customers demand an explanation along with a sincere apology. They want to know what went wrong in the first place.
To keep things transparent, you must offer an appropriate explanation to your unhappy customers. For example, if they are unable to shop from your website, explain the technical reasons why your website or payment gateways aren't responding.
When you offer a clear picture to the customer, it makes it easier for them to forgive you and move ahead.
3. Offer Compensation (If Necessary)
Sometimes, a client apology email isn't enough. You need to go the extra mile and offer compensation in the form of discount coupons, full refunds, service credits, freebies, etc.
No matter how small, any compensation can be a token of gratitude that helps you create goodwill with customers. However, if you realize some customers are abusing your policy, it's best to identify them and be careful with the perks you offer.
Read More: 20 Customer Service Email Templates for Super-Fast Responses
How to Write a Customer Apology Letter (10 Templates)
To write a customer apology letter, you do not have to start from scratch. Explore these 10 customer apology email templates to appease your customers in minutes.
1. Apology Email to Customer Complaint
If you have customers, you will naturally have complaints. However, how quickly you apologize for the inconvenience and resolve the issue can make all the difference.
Whenever you receive a complaint, it is important to respond immediately to let customers know you value their time and that their problems are taken seriously. After writing apology emails to customers, you can use help desk software to create a complaint ticket. This will allow customers to track their complaint's progress in real-time.
Apology Email Template for Customer Complaint
Hello [Customer Name],
Kindly accept our sincere apologies for the inconvenience caused to you due to [Mention Complaint Details].
Although our service team strives for 100% customer satisfaction, it's evident we've fallen short in this instance. We do understand the frustration and stress you might be going through.
I would like to inform you that I have kept your complaint on top priority, and our team is working on it as I write this email. You can expect your complaint to be resolved within [XX Hours]. Thanks for sharing your valuable feedback. We appreciate your patience!
Sincerely,[Signature]
2. When a Product is Delivered Late
No matter how much we hate to admit it, delays happen. Sometimes orders get misplaced, or the weather plays its own part. According to a study by Oracle, 13% of customers said they would never order from the retailer if the delivery is late.
Failing to deliver a product in time is almost like not living up to your promise. Moreover, it can hamper the customer experience and make them think twice before reordering from your brand. You can keep this customer service apology email template handy for such situations.
Apology Email for Late Product Delivery
Dear [Customer Name],
We're extremely sorry to inform you that the delivery of [Product Name/ID] is delayed.
We understand the product should have reached you on [Promised Delivery Date]. However, due to some technical issues faced by our logistics team, we could not deliver your order in time.
Rest assured, your product will be delivered to you on [New Delivery Date]. To compensate for this experience, we would like to offer a discount coupon [Coupon Code] that you can redeem in your next order.
Do give us the opportunity to make things right for you. Thanks for your patience.
Regards,[Signature]
3. Delay In Response
All customers have one thing in common – they hate delayed responses. According to a Statista report, 62% of respondents said they expect businesses to respond to their emails within 24 hours.
It can be overwhelming to keep pace with your inbox in today's fast-paced world. However, if you keep a customer complaint hanging for days, it can prove to be disastrous. You can refer to the below template to write an apology email to the customer for delay. Make sure you do not over-apologize as it can make things uncomfortable. Also, you must offer a sincere justification for your delayed response.
Pro Tip: You can use a help desk ticketing system to ensure no customer message can slip through the cracks. For instance, you can prioritize urgent tickets to keep them in sight.
Apology Email for Delayed Response
Dear [Customer Name]
Thanks for writing back to us. I would like to share my sincere apologies for the delayed response from our end.
Your complaint is taking longer than usual to resolve because [Mention Reason: Holidays, Technical Fault, etc.]. Rest assured that our support team is working hard to get the issue fixed at the earliest, and you can expect a solution by [Mention Date].
If you need any further assistance, do feel free to reach out to me on the contact details shared below. We genuinely appreciate your patience!
Thanks, [Signature]
4. Apologizing For an Unexpected Outage
When your business encounters an unexpected outage, it is obvious to receive hundreds of customer emails or calls. But you can save your agents' day and avoid all the extra work by being just a little proactive.
Whenever your business encounters any unexpected outage, such as server or website downtime, you can share a proactive email with customers and inform them in advance. You can refer to this sample email apology to keep your customers in the know-how. This will allow them to adjust their expectations instead of bombarding you with queries.
Apology Email Template for an Unexpected Outage
Hi [Customer Name],
We regret to inform you that we are currently experiencing a technical outage. If you have tried visiting our e-commerce store in the past few hours, you must have faced some difficulties.
Our experts are working hard to resolve the issue and get the online store up and running quickly. If your payment got declined, and any amount was deducted from your account, it will be re-credited to your account within [XX Hours/Days].
We expect the issue to be resolved by [Mention Time]. We are extremely sorry for any inconvenience caused to you during this outage. We hope you will continue shopping with us!
Thanks,[Signature]
5. Apology Email to Customer for Sending Wrong Invoice
Invoice mistakes can happen with any business. While most clients are understanding, others can get really frustrated. As long as something like this is rare, it should not be a matter of worry.
Whether the incorrect invoice was created electronically or on paper, you must apologize to the customer. Communicate clearly about the changes and attach the correct invoice in your apology letter.
Apology Email Template for Sharing Wrong Invoice
Hi [Customer Name],
We regret to inform you that you have received an incorrect invoice from our team for your order [Mention Order ID] on [Mention Date]. Do accept our sincere apologies for any inconvenience caused to you.
I have attached the correct invoice in this email that you can download anytime and save for later. We assure you such mishaps will not happen again.
Do let me know if you need any further help regarding this. I will be more than happy to be of any assistance. Thanks for your cooperation!
Sincerely,[Signature]
6. Mass Apology Email Template
Some actions taken by your business can impact a majority of customers. For example, you may launch a product and later realize one of the features does not work. Similarly, you may share incorrect information with your audience via email.
In such a scenario, writing an apology email to all the impacted customers makes sense. However, you don't have to write specific apologies to each and every customer. You can simply use this mass apology email template, add it to your email management tool, and update thousands or millions of customers in seconds.
Mass Apology Email Template
Dear [Customer Name],
You might have received the wrong [Type of Information] in our previous email. We would like to take the time to apologize for any inconvenience caused to you.
The mishap happened due to [Mention Reason: Server Issue, Email System Malfunction, etc.]. We will work hard to ensure such instances are not repeated by [Company Name]. We want to continue to provide you with the best service possible.
We plan to share the correct and updated email with all your beloved customers shortly. Thank you for your patience and support!
Sincerely, [Signature]
7. Apologizing to a Dissatisfied Customer
"Your most unhappy customers are your greatest source of learning."
If you have dissatisfied customers, don't worry. This quote by Bill Gates will offer some ray of hope. Unhappy customers can shed some light on your improvement areas and help you become a customer-centric brand.
Whenever you share a CSAT survey with customers asking for their feedback, it is important to get back to those who shared poor ratings. You can use this customer apology email example to let them know you value their feedback and dig further into the reason behind their dissatisfaction.
Apology Email to Dissatisfied Customer
Hi [Customer Name],
Thanks for sharing your feedback with us. We are extremely sorry to know that you are unhappy with your recent purchase of [Order ID].
It wasn't our intention to disappoint you. We always strive hard to ensure all our customers have a delightful shopping experience.
To help us improve, would you mind taking a couple of minutes more to explain what led to the poor experience? We would love to get things right for you the next time around.
Looking forward to your response.
Thanks, [Signature]
Read More: Customer Satisfaction Surveys: 100+ Questions & Examples
8. When an Agent Is Unfriendly or Impolite
We all have encountered service reps who did not show the best of their behavior. However horrific that feeling might be, we need to understand that at the end of the day, they are human beings with emotions.
This professional apology email template will help your business make amends and possibly retain the customer. Since we know that a single tweet about such behavior can grab millions of eyeballs, it's best to please the offended customer. To make it up to them, you can even share relevant discount coupons or offer freebies.
Apology Email Template for Rude Behavior
Dear [Customer Name],
We are extremely sorry to hear about your negative experience with one of our customer service representatives. Thanks for bringing this to our attention. Please accept our sincerest apologies for this situation.
We would like you to know that our customer service team undergoes consistent training programs to assist customers with empathy and offer the right information. However, such instances are rare, and we hope to avoid similar incidents in the future.
To make it up to you, we would like to offer a discount coupon [Coupon Code] that you can use during your next order.
If there's anything you wish to know or share, please get in touch [Contact Number].
Sincerely,[Signature]
9. Apologizing When You Missed a Customer Appointment
Businesses usually complain about appointment no-shows. But when the reverse happens, your business reputation is at stake. When an appointment is missed by an employee, it can make the customer feel unvalued and question your professionalism.
So what can you do if you have committed such a blunder? The first thing is not to feel guilty as such things can happen. The next step is to apologize to the customer at the earliest and make them understand the reason. This will help the customer get the complete picture and allow you to win their trust back.
Apology Email Template for Missing a Customer Appointment
Dear [Customer Name],
I'm extremely sorry that I wasn't able to attend our scheduled appointment on [Mention Date & Time]. I hope you received my text message about the same.
I got caught up in [Mention Reason: Urgent Meeting, Unfortunate Event, etc.] and realized attending the meeting with you would not be possible. Kindly accept my sincere apologies for any inconvenience caused to you.
Our company values each and every customer, and missing appointments certainly doesn't reflect our high vision. Here is a link to my calendar [Add Link]. Kindly feel free to book any time slot as per your convenience.
I look forward to meeting you soon.
Best Wishes, [Signature]
10. Shipping a Defective Product to the Customer
When customers receive an ordered product, their excitement is at its peak. This excitement can soon be shattered when they discover the defective product.
Whether the product got damaged in transit or was defective even before packaging, you must apologize to the customer for the negative experience. With this apology email for bad customer experience, you can give your users the option to reorder the same product or order any similar product. This will ensure the customer feels valued and your revenue isn't impacted either.
Apology Email Template for Defective Product
Dear [Customer Name],
We are extremely sorry that you received a defective product in your order [Mention Order ID] on [Mention Delivery Date].
Our quality team ensures every product meets our extensive set of quality standards before any product is shipped. I have asked both the logistics and quality team to look into this and avoid such situations in the future.
To make it up to you, I have two offers for you:
1. If you want the same product, I can initiate the shipment today (no delivery charges shall apply)
2. If you wish to order another similar product, here are some personalized recommendations [Share Product Links]
If you have any other questions, feel free to get in touch. We look forward to continuing this beautiful relationship we have built over the years. Thanks for your patience!
Sincerely, [Signature]
Customer Apology Email Templates to Win Their Trust Back
Any business that fails to apologize and take ownership of its mistakes comes across as insincere and uncaring. We are sure you would not want to be a part of that list.
Writing apology emails to customers is not rocket science. All you need to do is keep some basic elements in mind. In addition to a professional apology, you must empathize with customers, give an appropriate explanation, and offer suitable compensation if needed.
With our thoughtfully designed apology email templates, you can get started immediately. You can use ProProfs Help Desk to create endless response templates and send them to customers in a few clicks. Ready to make every apology count?
Do you want a free Help Desk?
We have the #1 Online Help Desk Software for delightful customer support