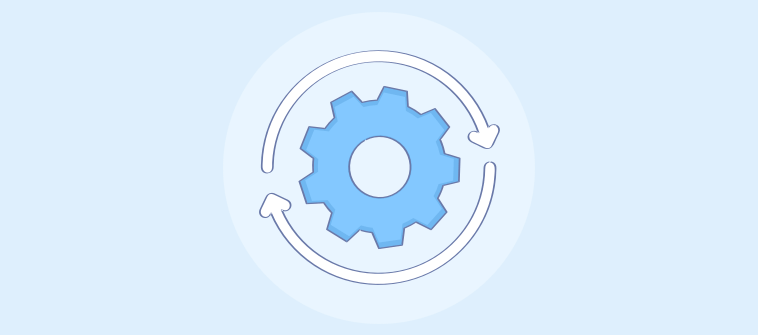 Since the outbreak of the COVID-19 pandemic, customer service managers, as well as employees worldwide are grappling with challenges such as remote working, communication barriers, and most importantly – lack of motivation.
Are your employees slacking off? Has team productivity gone down the drain?
Lack of customer service motivation is doing more harm to your business than you might think. According to Gallup reports, demotivated or disengaged employees show 37% higher absenteeism, 18% lower productivity, and 15% lower profitability.
The truth is that customer-facing employees need to keep their spirits up. After all, you yourself would not want to be greeted by someone with drooping shoulders or a disinterested voice.
So what can you do to make your employees feel motivated again and love what they do?
In this blog, we will show you how to motivate your employees, understand what works for them, and discover the role of customer support software in reducing their day-to-day efforts.
Ready to uplift your team's spirits?
10 Tips to Motivate Your Customer Service Team
Are you looking to motivate your team but have no idea where to start? Well, you have come to the right place. Here are 10 customer service motivation tips that can transform your team.
1. Set the Right Expectations From the Moment Go
No matter if a customer service representative has just joined your company or has been with you for years, they all should know what is expected of them.
Setting employee expectations from the start can eliminate confusion and get them closer to achieving the goals set for them. Here are some points to keep in mind:
Make them understand the "WHY": Making employees understand the "WHY" of their job is one of the best ways to motivate your customer service team. You must demonstrate how their roles fit into the overall organization. For example, some team members might not see the value in sharing feedback surveys with customers. In such a situation, you need to explain why you are doing it and how it can positively impact the business.
Reinforce expectations: Expectations should not be set only during the induction day. Every once in a while, you can hold meetings to highlight how well your team members are able to meet their expectations. For those who are not meeting expectations, you can share a performance improvement plan (PIP) with them.
2. Understand What Motivates Your Team Members
Employees have different personalities, interests, beliefs, and this is what makes them unique. As a result, motivating customer service employees with a "one-size-fits-all" approach might not give you the results you want.
Customer service managers need to invest their time and energy in understanding what motivates each team member. The most effective way to do this is by being upfront and holding one-on-one conversations. You can begin by asking them questions such as:
How satisfied are you with your current salary?
Do you find your work meaningful?
Do you feel there is any benefit that the company should provide?
How do you like working in this new office?
Do you want the company to offer flexible work-from-home options?
What steps do you think we can take for your professional growth?
The answers will not only help you understand what works for each individual team member but also make them feel that you are concerned about their well-being and growth. Remember, it does not always have to be a formal meeting. You can bring such topics even during water cooler conversations.
3. Don't Hesitate to Share Customer Feedback With Your Agents
Customer service is not the easiest of jobs in the world. Right from the start of the day, agents are surrounded by innumerous customer problems as well as requests. But like any other customer-facing profile, they need genuine feedback.
Now, you might face a dilemma – whether to share feedback with employees face-to-face or make it available for everyone to see. Most experts believe that making customer feedback public can prove to be good customer service motivation.
How to share customer feedback with your team members:
Shared inbox: A shared inbox such as feedback@company, or suggestions@company can be used to share feedback in real-time. This way anytime a customer submits a survey, shares an email, or leaves us a review, agents can see it all in one place.
Slack channel: You can create a #customer-feedback Slack channel that can be used by your team members to share any meaningful feedback that they receive from customers. This will allow your team members with the right platform to interact and appreciate each other.
Feedback Wall: You can dedicate a small section on any wall to physically post feedback. This area can be used to share top feedback from the week, month, or quarter and motivate customer service employees.
4. Empower Your Customer Service Team With the Right Tools
In this day of rapid innovation and technological advancement, you will not want your team to miss out on brilliant tools.
A mix of the right customer service tools will help them rise above manual and repetitive tasks and allow them to get more done in a time-crunched environment. Let's look at some intuitive tools that you can start using right away:
Help Desk Software: A cloud-based help desk software can help your team manage all incoming customer issues and requests from a single dashboard. Moreover, customer service managers can monitor agent performance and track key customer service metrics such as resolution times, open tickets, rated tickets, and more.
Knowledge Base: By creating a dedicated knowledge base or help center, you can encourage self-service and significantly reduce the pressure on your team. Employees can direct customers to relevant help articles, guides, or documentation and focus on more pressing issues.
Customer Feedback Tool: A customer feedback tool can help you create and share impactful surveys with customers in real-time. You can improve the customer experience with the help of CSAT, NPS, and CES surveys and take the right steps to understand customer expectations.
5. Create a Flexible Work Environment – The New Normal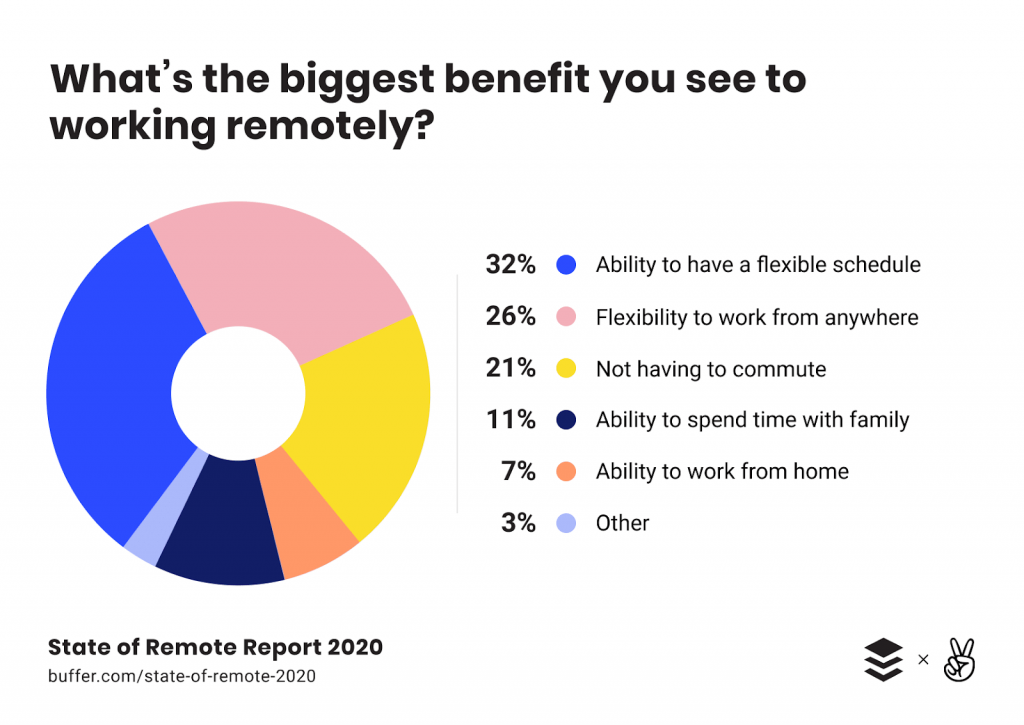 Rigid work environments or the 9 to 5 work culture is a thing of the past. The global workforce is moving towards more work flexible work arrangements and the COVID-19 situation has only accelerated the process.
According to the State of Remote Work 2020, around 32% of employees view the ability to have a flexible schedule as one of the biggest benefits of working remotely.
To offer more flexibility in terms of 'how' and 'where' your team works, you can take the following steps:
Make a Gradual Shift to the 'Work From Home' Culture: Contemporary employees don't just wish for work from home arrangements, they demand it. If your business has never managed remote employees, you can make gradual progress. For the start, you can allow employees to work remotely for a single day of the week. Depending on your business and employee needs, you can slowly increase this to 2-3 days per week.
Implement a Time Tracking Tool: Time tracking tools can help managers easily monitor the productive hours of their agents. So, you can offer some flexibility to employees in terms of when they come to the office or when they leave as long as they complete their productive hours each day.
Encourage Communication: An effective communication and feedback process is the key to a flexible work environment. To make employees comfortable with the new flexible arrangements, encourage them to share feedback on what is working well and what can be further improved.
Read More: 25 Best Remote Working Tools
6. Pave the Way for Healthy Competition
Encouraging healthy competition among your team members is one of the top customer service motivation tips. After all, your reps will never improve until they challenge themselves.
You can divide your customer service team into several smaller teams and reward them points for getting a perfect CSAT score. At the end of each week, you can tally the points and declare a winning team.
Also, competition should not necessarily be between individuals or teams. Encouraging agents to achieve their "personal best" instead of beating others is another important aspect of customer service motivation.
However, before you put these strategies in place, you need to remember that too much competition can increase their stress and crush their confidence. While some agents will enjoy a highly competitive work environment, others may succumb to the pressure.
7. Invest in Employee Training
Employee training and development is also considered one of the most popular staff motivation ideas. As customer service evolves, you need to invest in the professional development of your team and train them on the skills they need to meet the rising customer expectations.
Here are some popular types of customer service training for happy and productive employees:
Product Training: Agents should have a clear understanding of the various elements of a product or service. For example, if your business sells smartphones, agents should know about the various technical features, the USP of the product, the price, discounts, and more.
Communications Training: Since customer service is all about interacting with customers, your agents must know effective communication strategies. They should be able to practice clear communication, avoid using technical jargon, and hold meaningful conversations.
Soft Skills Training: Soft skills are necessary to foster an emotional connection with customers and build long-term relationships. Training your team on key soft skills such as empathy, positive thinking, creativity, problem-solving, etc. can go a long way in keeping both employees and customers happy.
Situation-Specific Training: In some cases, it is difficult to plan customer service training for your team. Situations such as a new product launch, business acquisition, market expansion, etc. will require you to conduct immediate training sessions.
Read More: How to Develop Your First Employee Training Program
8. Lighten Up the Workspace
We all know that customer service can be challenging. All it takes is a single call from an angry customer to spoil any agent's day. In such a situation, the last thing you want is a messy office that radiates sadness.
According to a study conducted by Harvard and Syracuse Universities, employees who work in well-ventilated offices show a productivity increase of 61% and are able to perform 27% better on cognitive tasks.
By creating a positive and well-planned workplace, you can inspire your team to perform well, uplift their moods, and most importantly – improve the employee experience. Here are some tips you can keep in mind for the same:
Use Bright & Happy Colors: Bright and warm colors such as yellow, orange, peach, etc. can have an uplifting effect on the mood. To give life to your walls, you can even add posters with motivational quotes or images.
Create a Recreational Area: Office recreational areas can add a fun element to the tiring and stressful work-life of your agents. Ask your employees what indoor games they would like to play when they are on their break. You can even install music speakers and comfortable furniture to give employees their 'much-needed break'.
Make Sure Your Office is Well-Illuminated: Dark and gloomy spaces can make anyone feel restless and less active. Try to bring as much natural light as possible into your office. If natural light is limited, add more light fixtures to make your workspace look bright and joyful.
9. Offer Incentives Without Breaking the Bank
Even though employees receive their salary, people still get a spark of joy and motivation when they receive the right rewards or incentives for their efforts. Small gestures of gratitude and appreciation can go a long way when it comes to employee fulfillment and happiness.
Now, the general assumption is that monetary motivation for customer service is a must. However, according to a study, 65% of employees actually prefer non-cash incentives.
Here some top incentive ideas for customer service motivation:
Honor your top performers publicly: Public recognition is a great way to motivate your customer service employees. You can share a social media post highlighting how an agent made a customer's day or turned a negative situation into a positive one.
Offer an extra vacation day: You can offer your top-performers an extra day off in addition to the annual leaves they are already entitled to. This can be in the form of a "free day pass" that employees can use whenever they want to spend quality time with their friends or family.
Celebrate achievements together: To appreciate the cumulative efforts of your team, you can take them out for lunch or throw surprise pizza parties. This will even strengthen your team bond.
10. Lead Your Team By Example
Like any other business department, customer service professionals look up to their leaders to set the right example for the rest of the group. If your team is unmotivated or disengaged, it might be because they are getting similar vibes from you.
As a leader, it is your foremost responsibility to keep your spirits high and radiate positive energy. It is always a good idea to spend some time doing what your agents do on a day-to-day basis and better understand their challenges.
For example, as a part of an annual training session, Amazon's CEO Jeff Bezos encourages thousands of Amazon managers, including himself, to ­attend two days of call-center training. This has allowed him to build Amazon's brilliant culture that deeply values customer service.
In addition to this, you can always share meaningful and motivational content with your team members. It could be a simple blog that explains the benefits of time management or a structured plan on employee benefits that are offered by the company.
Read More: 20+ Important Strategic Customer Service Objectives
Ready to Enjoy the Benefits of Customer Service Motivation?
Motivated customer service employees can bring positive changes for your organization – they are more efficient, can uplift everyone's mood, and handle difficult customers with ease.
To motivate your team members, you must set the right expectations from the start. Moreover, you must always encourage healthy competition, create a flexible work environment, and offer incentives to recognize the hard work of your agents.
Now, that you know how to motivate your team, ensure to make it a consistent practice and not something that happens once in a blue moon. It's time to sprinkle the magic of motivation on your team and achieve customer service excellence!
Frequently Asked Questions (FAQs)
Q. What motivates a business to provide excellent customer service?
We all know how great customer service can help you delight customers and turn them into loyal brand advocates. Customers who get the necessary assistance in time are bound to return and buy more from your brand. All these aspects motivate a business to offer excellent customer service.
Q. How can you encourage your staff to perform better?
Here are some steps you can take to encourage your staff to deliver exceptional results:
Understand what motivates your team
Set realistic and achievable customer service goals
Recognize their achievements
Offer incentives and rewards to your top performers
Offer training to improve your team members' skills
Q. Why should an employer encourage an employee to complete a customer service training class?
Customer service training can help you build confidence in your team and allow members to work on their skill gaps. Moreover, consistent training ensures that employees fully understand your products and services. You can also train them on using relevant customer service tools such as help desk ticketing systems, knowledge base, or any other tool your business might be using.
Do you want a free Help Desk?
We have the #1 Online Help Desk Software for delightful customer support