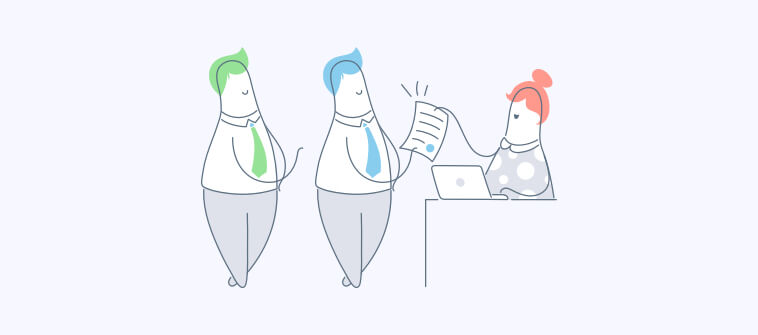 Santa brings presents for people but problems for customer service reps. Well, it is that time of the year when people shop till they drop and customer service volume sees a sharp rise.
More than $40 Billion dollar worth of items bought online during this year's holiday season will be returned to stores.
Amidst all the hustle and bustle of the holiday rush, how do you keep customers happy?
Customers are already worked up during the holidays and even the smallest of problems can make them lose faith in your business. This is exactly where your customer service heroes need to play Santa and gift your customers with the best present- delightful customer service.
This blog explores 10 tips for handling customer service that will allow your business to take charge and flourish.
It's time to make your customers go HO! HO! HO!
Top 10 Tips For Handling Customer Service During The Holiday
1. Think Like Your Customers
At some point in time, every entrepreneur has been advised- "If you want to go big, put yourself into the minds of your customers." But can thinking like your customer reveal major improvement areas?
By creating a visual story of your customer's interactions with your brand, you can attempt to see problems through their eyes.
It's easier for you to guess what your customers really want. However, this is definitely a department where your customers have more knowledge than you do.
Prepping up for the holiday rush should start early. You can spend your early morning playing the 'customer'. Search for your business online and ask yourself questions that most customers would naturally have-
Is the contact page easy to locate?
Does the FAQ section supply relevant information?
How much time does it take to reach a live agent?
Once you have identified the major challenges or roadblocks, you can look to deal with them head-on.
? Bonus Tip:
It's never a bad idea to get your customers involved. You can ask them questions such as- "Hey! Since the holiday season is coming up, we want to give our 100% to our valuable customers like you. Help us improve by suggesting any changes that we can make to offer interrupted support." Moreover, you can also run an NPS (Net Promoter Score) survey before the holiday season to measure customer loyalty.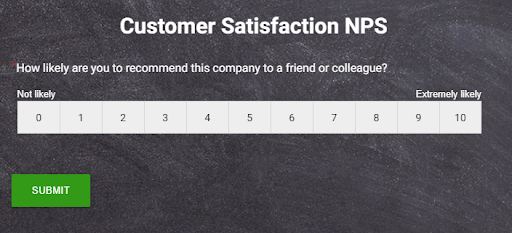 Recommended Read: How to Build Brand Loyalty
2. Involve the Entire Company
Your customer service team is only as good as your business. To make this holiday season a big success, you need to involve every department.
"Customer service isn't a department, it's everyone's job." -Kenneth H Blanchard
Involvement does not mean that you ask your finance guy to handle customers. Simply ask your different departments to update the customer service team on any necessary changes. Involving different departments and making them work like a well-oiled machine is a great holiday customer service tip.
For instance, the delivery team can update them about what deadlines customers can expect during this busy season. Your marketing team can update the percentage of customers who are actively sharing their concerns on social media and so on.
? Bonus Tip:
Create a solid workflow and fool-proof it. Spend time with your customer service team to familiarize them with critical business processes. They should be made aware of every stage, right from production to product delivery and everything in between.
Moreover, you can also use the parent-child ticketing feature of help desk tools. This feature helps you break broader support tickets into smaller child tickets that can be assigned to different departments.
3. Consider Hiring Temporary Staff
You must have seen kids play with Lego. Just as they create a tall tower piece by piece, you need to grow your team one agent at a time.
To handle an influx of customer requests during the holiday rush, your customer service team must be flexible right from the start.
During the holiday season, your customer support team will be bombarded with requests and complaints. Your current workforce might not be enough to attend to all such requests in a timely manner.
Therefore, hiring temporary or seasonal staff who can take the load and work alongside your main team is a great holiday time customer service strategy. If some agents are on leave, have other agents ready in line who can replace them on short notice.
? Bonus Tip:
You can partner with a recruitment agent for hiring temporary staff. Ensure that every new hire knows that he/she is being hired on a temporary basis. Hiring customer service interns might be a great idea as well.
4. Update Your Self-Service Portal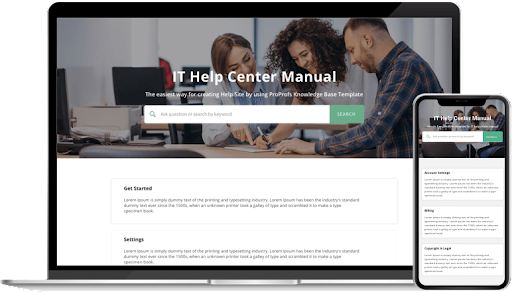 During the holidays, there is immense pressure on your customer service professionals due to the influx of customer requests. Creating or updating a dedicated knowledge base can make your staff's load lighter and allow them to focus on important tasks.
A chat session with a live chat agent can cost a business $6-12 per interaction. On the other hand, self-service can cost as little as 25 cents.
As we inch closer to the holiday rush, keep your self-help articles, videos, guides, and FAQs well updated. Your customers might need them more than ever before. Now, considering that a vast majority of your customers would use their phone to seek help, make sure your self-service portal is mobile optimized.
? Bonus Tip:
During the holidays, your team might not be available 24×7, or there might be schedule changes. Ensure your self-service portal reflects any changes in operations and communicate the time slot at which your team will be available.
Read More: 10 Best Practices for Creating Knowledge Base Articles
5. Train Your Customer Service Squad
All planning for the big season is incomplete without proper training. Regular training would ensure that every member, whether he has been with your company for a decade or just joined recently, is on the same page.
The people who help others need help too. With proper training, keep your team well updated with industry changes and allow them to improve their knowledge and skills.
Make sure your team is trained in advance and well-versed with the universal business philosophy- 'the customer is the king'. If you are using popular customer service tools like help desk software or any other application, arrange proper training sessions to keep them updated with its usage and other intricacies.
? Bonus Tip:
Arm your service squad with all the information they need to handle inquiries and complaints. Creating an internal knowledge base that hosts detailed FAQs is another crucial tip for handling customer service in holiday rush.
6. Underpromise & Overdeliver
Delivering what you say you are going to deliver has an impact on your business credibility. But when customers have big expectations, is that enough?
54% of global consumers say they have higher customer service expectations than they did just one year ago.
Underpromising sets the bar of customer expectations low and over-delivering means your business goes beyond what is promised. When applied, simple customer service requests become memorable moments. For instance, by promising (issue resolution in 24 hours) and beating expectations (issue resolution with 2 hours), you can surprise and delight your customers.
? Bonus Tip:
Remember that this strategy is not always applicable and you would not want to put unnecessary pressure on your staff. What's important is that you keep your promises and don't break them.
7. Manage Unreasonable Customers
During the holiday season, it is common for your business to run into a customer whose demands are unreasonable. Learning how to deal with them is an important step you can take to deliver excellent customer service during the holidays.
It is true that "the customer is always right", however, they are not always easy to deal with.
It is apparent that arguing with a customer who demands unrealistic discounts or wants a product delivered the same day might consume an hour and a bottle of aspirin. This is precisely the reason why your customer service reps must know when to give in. Teach them where they should draw the line and say no to your customers if required.
? Bonus Tip:
When customers make unreasonable requests to you, they often believe that your business can make it happen. You need to put yourself in your customer's shoes and try to build rapport through empathy. Instead of saying 'no', use statements like- "I really wish I could do that for you, after all, who doesn't like an awesome discount. However, our policies don't allow that."
8. Prioritize Urgent Customer Requests
Almost every customer that reaches out to your business for support, wants you to focus on his request first. In a perfect world, you will be able to respond to every request immediately. However, that simply isn't possible given the number of requests on your plate during the holidays.
With a prioritization system in place, your agents can give their undivided attention to pressing issues rather than wandering around low-impact requests.
You must segregate customer requests as urgent (those that demand immediate attention) and as not-so-urgent (those that can be handled with time).
For instance, a customer complaint about a defective product deserves your immediate attention compared to a customer inquiry about future product updates. Once, your team knows which tasks to prioritize, they can plan their day more efficiently and keep your customers happy.
? Bonus Tip:
You can use a tool like Help Desk Software that allows you to set the priority of every customer issue/request as "High, Low, or Normal". Moreover, you can track the progress of every issue from start to finish and check the number of unresolved tickets in relation to resolved ones.
Read More: 20 Best Customer Service Tips for Small Business
9. Prepare an Escalation Plan
No matter how much you train your agents and allow them to hone their skills; there will still be certain customer issues that need escalation.
Creating a well-defined escalation process makes your team more accountable, aware of their roles and responsibilities, and ensures customers have more than a satisfactory experience.
It is important to have an escalation plan ready that tells your agents who they should transfer an issue to when they cannot resolve it themselves. Sometimes your agents need permission to deliver a solution.
For instance, they might need the permission of a manager to initiate a refund on a product that has not been returned yet. In such a case, your agents need to know the steps they need to take to quickly escalate the matter and resolve an issue.
? Bonus Tip:
Before the holidays, have a dry run and see what challenges you come across. Ask your team members to identify loopholes and raise concerns. By creating minor changes to your workflow you can be ready for the holiday rush.
10. Keep Your Agents Happy
Nobody understands your customers better than your service reps who are always available for customers during their ups and downs. Remember, it is their holiday season as well, and therefore, it becomes imperative to create a happy work environment for them.

Your customer service professionals are the real heroes of the holiday rush. Just like your customers, they deserve to be loved and cared for.
Make sure all their efforts are recognized, and your top performers are rewarded for their incredible contributions. If possible, you can allow flexible working hours or offer redeemable leaves. When you keep your staff happy and motivated, they will, in turn, go the extra mile to keep your customers happy.
? Bonus Tip:
You can use a help desk's reporting features to find your top performers and reward them accordingly. You can track the number of tickets they are resolving and how customers have rated their service.
Ready to Offer SANTASTIC Holiday Customer Support?
We understand, this is the busiest time of the year and everyone is excited. Your business needs to be well-prepared, so that every customer that comes running in with a problem, leaves with a BIG SMILE!
Don't rush it during the holiday rush. Give yourself and your team enough time to prepare. Train your team on developing empathy skills and teach where they must draw the line with unreasonable customers. We hope you will find these holiday customer service tips super helpful for providing delightful customer service.
We wish you a happy and successful holiday season! Cheers!
Q1. What are some good customer service tips for the holiday rush?
To offer exceptional customer service during the holiday season, ensure your agents undergo proper training, prioritize urgent customer requests, update your self-service portal, and be ready to hire temporary staff if the need arises.
Q2. How can a customer service team prepare for the holidays?
Your customer service team can learn from previous experience. Simply check how many requests or issues you received last year and how you dealt with them. Remember that every year will be different and for that you need to be well prepared.
Q3. What is the role of customer service during the holiday season?
Customer service volume increases manifolds during the holiday season as people are purchasing more products. Therefore, your business must be prepared to handle loads of customer queries and requests during the holiday rush.
Do you want a free Help Desk?
We have the #1 Online Help Desk Software for delightful customer support