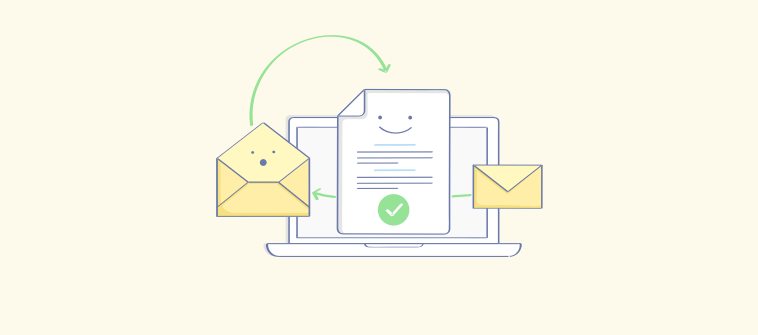 Customer service is just a day in, day out, ongoing, never ending, unremitting, persevering, compassionate, type of activity. ~ Leon Gorman
It needs no mention that buyers love excellent customer service. Think about it, haven't you returned to a company that treated you well and gave importance to your problems? When you provide such satisfying experiences to your customers, they keep you in mind and share their positive experiences with others.
Courteous treatment will make a customer a walking advertisement ~ J.C. Penney
No matter how amazing your product is or how brilliant your sales and marketing strategies are, without excellent SaaS customer service, your business might flounder. Buyers want to invest in companies who understand their pain points and are available when they need them.
Customer service is not a department – it's everyone's job. Whether you are in sales, marketing or support, everybody is expected to go that extra mile to provide an excellent service to clients. Based on the service and experiences you offer, customers create views about your company. So, it better be good or else, we all know a bad word of mouth spreads like wildfire!
Here Are a Few Statistics on Customer Service That Need Your Attention:
Build loyal customers –

Across the globe,

96% of buyers

say

customer service is an important factor in their choice of loyalty to a brand.

Offer special treatment

– 48% of buyers expect specialized treatment for being a good customer.

Poor service increases churn –

56% of people around the world have stopped doing business with a company because of a poor customer service experience.

Personalized service is crucial

– 33% of customers who abandoned a business relationship last year did so because personalization was lacking.

Find the right communication channel –

66% of consumers have used at least 3 different communication channels to contact customer service.

Choose your words smartly –

44% of consumers say they have received the wrong answer from a customer service representative in the past.

Don't abandon unhappy customers –

70% of unhappy customers

whose problems are resolved are willing to shop with the same brand again.
Effective Customer Service Tips for Marketing, Sales, and Customer Support Teams
Customer service is an integral part of all the processes. Providing good quality customer experience is pivotal for all the three – sales, marketing, and support teams. But how do you provide an experience that will set a lasting impact on the customers?
No matter what role your play – sales representative, marketing professional, or support personnel; these useful tips will help you in offering high-level customer satisfaction to your valuable clients:
Quick Navigation
1. Customer Service Through Multiple Channels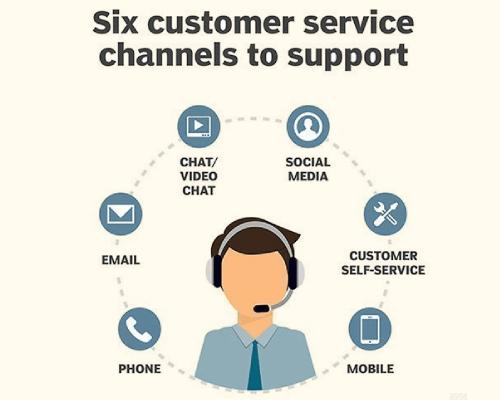 When it comes to customer service, it is great to give your customers more options to connect with you. Besides calls and emails, there are multiple channels like text, social media, and live chat that can be used to communicate with the customers.
Multi-channel support helps in offering satisfying experiences to your customers. Find out which channels do your customers prefer to connect with and use those channels effectively to increase engagement and provide quality support.
---
Related Read: How to Provide a Delightful Customer Service Experience
---
2. Bring All Channels to One Platform
When you add more channels, your challenges also increase. Managing multiple channels differently gets cumbersome. The best solution is to bring all the channels onto one platform.
There are solutions like CRM that allow you to text, call and send emails from one single platform. You can manage multiple channels from a CRM and find details regarding all these channels in one place. A CRM makes multi-channel communication seamless and helps in offering the best customer experience to the buyers.
3. Be Available 24x7
Assure your customers that they are important, and you care for them by offering round the clock customer service. 24x7 customer service helps in gaining the customer's trust and loyalty. Always be available for solving any queries of the clients regardless of the time.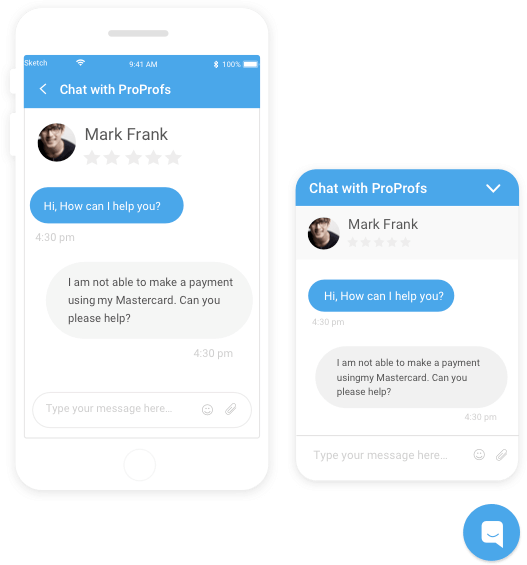 Add live chat support to your website so that whenever your buyers face any trouble, they can instantly chat and get the issues resolved. 73% of customers find live chat to be the most satisfying way of communicating with a business. Besides, 63% of consumers are more likely to return to a website that offers live chat.
4. Record and Reflect
Most customers prefer to call the company for getting their issues resolved. So, record the calls to improve your customer service. Listen to the recorded calls and see if you are addressing the client's issues the right way. Find out the areas of improvement and work on it to strengthen your customer service.
These call recordings even help in understanding the client's requirements to serve them better. Sometimes you miss vital information while speaking to the customer. That information can be retrieved through these recorded calls.
---
Related Read: Expert Roundup - What Does Great Customer Service Mean to You?
---
5. Don't Make the Customer Wait
We all are aware of the perils of wasting time. There are worse consequences of wasting the customer's time. Customers want quick replies to their queries.
Sadly, internal confusion often leads to delays. One doesn't have the necessary information; the other thinks that someone else has replied to the customer's query in their absence. This problem can be resolved with a shared inbox, where every communication is systematically streamlined. Everyone can stay updated with communication. Multiple users can access such inbox. So, teammates can easily share the responsibility of responding to the clients and give real-time assistance to them.
6. Always Stay on Top of the Mind
Support emails sent using a help desk ticketing system aren't just confined to resolve any customer issue. It can be used to build better relationships with clients. Emails are an opportunity to engage customers, facilitate interaction, and capture feedback.



You can introduce new features and keep the customer informed about the latest updates. Don't give them a chance to forget you. Automatically send newsletters for driving engagement with the help of workflow automation. You can even track the emails to find out if the customers are opening and reading your emails.
Try ProProfs Help Desk Ticketing System for Free >>
7. Use the Medium of Text
Text messages are a powerful medium to reach and serve clients. There are more chances that a customer will read a text if it carries relevance. Text messages aid in connecting with the customer on a more personal level.
You can provide the same kind of experience as you offer on a live chat, that too, with a channel that's more accessible to the clients. You can send bulk messages and reach out to multiple people at the same time.
8. Create a Survey to Gather Feedback
To provide excellent services to clients, it is necessary to know what they like or dislike in your approach or product. Survey forms can help in finding out what your buyers are thinking about your company.

Instantly create survey forms with various form builders like ProProfs Survey Maker. Ask the customers to fill out these survey forms and collect their feedback to optimize your services.
---
Related Read: Channels for Collecting Customer Feedback
---
9. Make It Easier for Customers to Connect
Customers located in different countries don't prefer calling due to high call rates. They cannot resolve their issues, so they get frustrated and approach a local company.
Don't miss profitable opportunities, get a toll-free number for a specific country and give your customer more reasons to call you. This number helps your customers to call you for free whenever they face any problem with your product or service. Besides, toll-free numbers are easy to remember; customers can easily connect and discuss their problems.
Best Practices for Effective Customer Service
Happy customers indicate that your business is thriving. Here are things sales, marketing, and support should consider doing to impress the customer and get in their good books.
1. Sales
Use voicemails greetings in case of unavailability

Make the most of automation to reach out to your customers on time

Train employees with a

sales playbook
2. Marketing
Create templates for emails
Add tags to segment and find information quickly

Use text messages to promote a product
3. Support
Use call transfer to connect the right personnel on call when you don't have an answer

Use common email address like

[email protected]

and collaborate with your team

Evaluate your customer service by creating reports using various reporting tools
The Bottom Line
Good customer service can bolster your business image and ensure a steady flow of revenue. Therefore, provide the best results to each customer. Listen to them and address all their problems right away. A help desk ticketing software does this best. Don't give them any reason to say anything negative about your company.
All three teams; sales, marketing, and support, need to put in efforts to offer utmost satisfaction to their clients. We hope these tips help you in making your customer service much better thus, increasing your number of happy customers.
Do you want a free Help Desk?
We have the #1 Help Desk for delightful customer support starting at $0