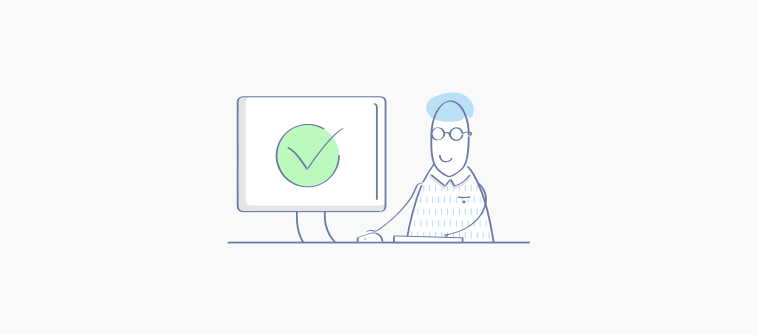 This is the age of instant gratification and your business cannot survive if you fail to delight your customers with an instant resolution to their problems.
Rise above your customers' expectations, especially when it comes to customer service.
There is no other way out. It is daunting to delight customers after the sale has happened and offer them an exceptional service experience consistently. You need to simplify your customer support processes and in the blog, we discuss how.
Adopt an Omnichannel Approach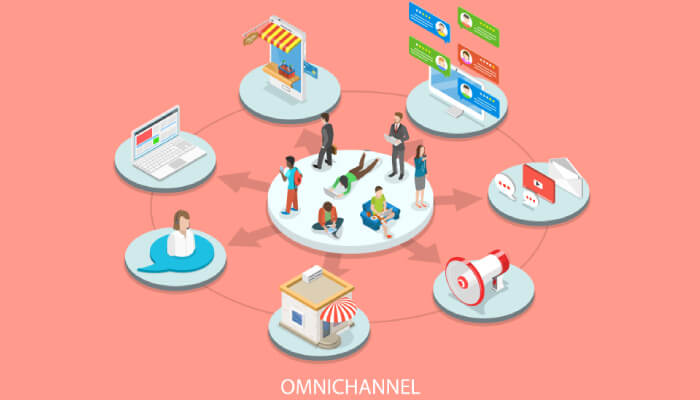 Gone are the days when you could entertain your customers enough through phone and email as traditional platforms. Today, you need to interact with them where you can find them easily and that can be several places online. Each customer prefers a different way of communication with your brand.
Companies, thus, incorporate text messages, video chat, and chatbots as their customer service platforms. Communicating with your customers using different channels is the key here.
US businesses lose up to $62 billion USD due to the poor customer experience.
As a brand, you should not overlook the social communities on your company's website, since they act like an open forum where your target audience can share their feedback. You can lend a personalized approach to customer care, only when you have access to a complete customer profile.
Map Out Customer Journey
Ensure your help desk customers relish a great service experience by directing that experience on your own. Map out your customer's journey for different kinds of support processes. You need to assure that every touchpoint meets the highest standard of customer service, right from ticket creation until its resolution.
Identify how to delight your customers along their journey with your brand after sales. You may work on reducing the first response time and respond to customers in a timely manner.
Sending canned responses to customers to acknowledge their problem and also helps to make the overall service experience better. Work on your customer feedback by training operators and overcoming the support challenges, which is the most crucial part of customer journey mapping.
Try ProProfs Help Desk for Free >>
Implement a Knowledge Base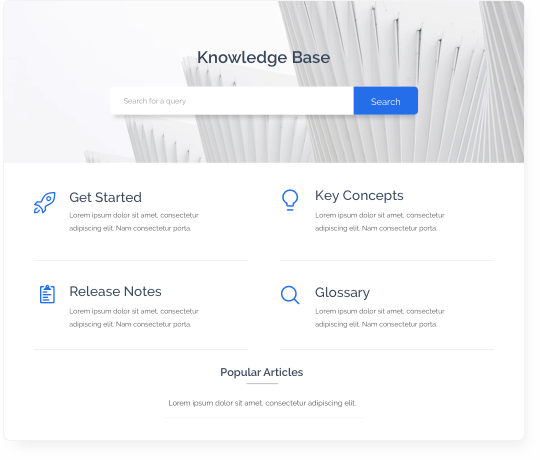 It is critical for your brand to have a robust knowledge base in place, as customers prefer self-help more than reaching out to your customer support department. Only then can you minimize the number of your support tickets and eventually, the support costs.
Organize your knowledge base internally by employing a knowledge management software such as ProProfs Knowledge Base. Ensure all your FAQs and how-to guides that resolve the commonly occurring problems are well-organized and readily available to both your operators and customers. Besides, inspire teams within your organization to continually update and make the knowledge base better.
Keep KPIs Customer-Focused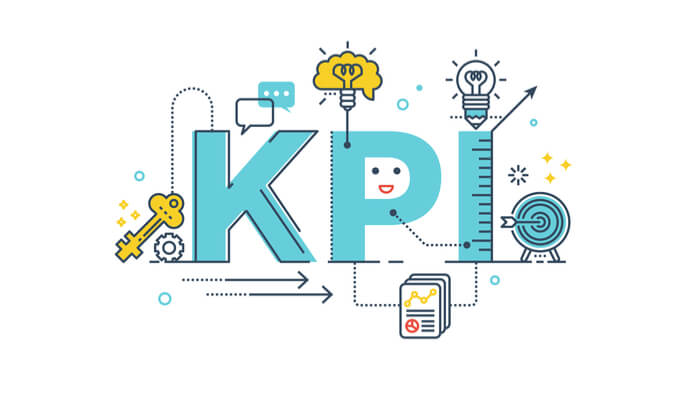 Are you looking at a huge list of reports to supervise the performance of your operators? Well, it is not relevant for improving customer support processes. Focus more on results rather than reports. You can look at a few crucial help desk metrics, those that are results-based or may even be project-based. This way you can focus more on creating a gratifying customer experience.
If you are looking at resolving tickets faster, for instance, your go-to reports need to be simple and worth of achieving this objective. You can look at the figures that relate to how many tickets are we replying to? Are we getting busier with more tickets? New tickets, total open tickets, average rating, and rated tickets.
---
Related Read: 6 Reasons Why Customer Support Is an Essential Part of Your Business
---
Employ a Help Desk Software
It is not a one man's show when it comes to offering solutions and delighting customers with timely responses. You need to set up a help desk software to make the job of your operators easy and fulfill the instant solution needs of your customers.
When teams work collaboratively, only then can customer problems be addressed and ultimately solved. Ticket prioritization and assignment come handy with ProProfs help desk software.
Your system administrator can sort, prioritize, mark, and assign tickets. Parent tickets can be split into child tickets, and this enables to track internal subtasks, reviewing progress on issues anytime, anywhere.
This customer support software helps you to guarantee that nothing is forgotten. You can check who is working on what and never lose track of tickets.
The software enables you to efficiently organize, prioritize, track, collaborate, and resolve customer problems, bugs, incidents, requests, and much more - all in one place. Prioritize issues and use milestones, labels, and child tickets for efficient resolution of support tickets.
The best part about a help desk software is that it comes integrated with an in-built survey tool. After you have offered a solution to your customers, gather their feedback through surveys. They can rate their service experience to help you improve on your support. Train operators who have not been performing well and work towards closing tickets faster.
If you are able to cut down on your SLA time, it may do wonders to your business. Customers appreciate fast responses and when they get them, they endorse your brand free-of-cost; leading to an increased stream of revenue and higher profits.
The Bottom Line
Remember it is crucial for any business to retain its customers. The success rate of selling to an existing customer is 60-70%, while the success rate of selling to a new customer is only 5-20%. Realizing the significance of customer retention vis-à-vis customer acquisition, you need to match your service delivery with the ever-rising expectations of your customers. Only then can your business survive, let alone grow.
---
Recommended Read:
Do you want a free Help Desk?
We have the #1 Help Desk for delightful customer support starting at $0