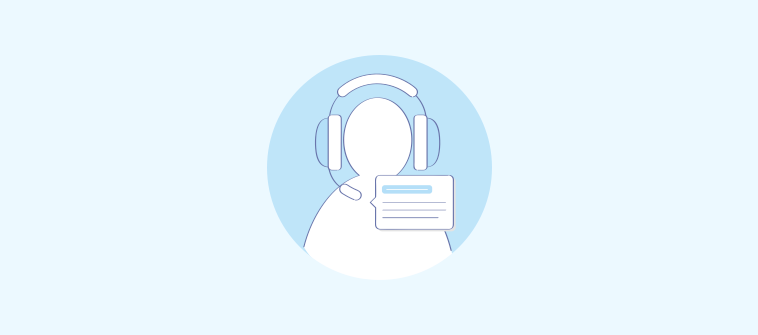 From the first telephone call made by Alexander Graham Bell in 1876 to the billions of phone calls that connect people every day, we've come a long way.
However, not all phone conversations are a pleasant exchange of thoughts. Remember when you tried dialing a customer care number only to experience a painful never-ending hold time and a disinterested agent who would read his script in an almost robotic tone?
The crux of the matter is that although phone support has evolved over the years, it still is light years away from meeting customer expectations. According to a recent report, 75% of customers believe it takes too long to reach a live agent.
So, how do you take your phone support operations from 'average' to 'awesome'?
This blog lists 8 actionable strategies that will help you make every support call count, right from the first hello to the final goodbye!
However, before we explore these strategies, let us first understand what makes phone support ahead in the 'race of customer support channels'.
In a Multichannel World Why Phone Support is Still Relevant?
As businesses embrace technology, the way customers communicate with them has taken a massive turn. From a traditional option like a phone, we now have email, live chat, social media, and self-help portals. However, despite the availability of a variety of support channels, phone/voice support's popularity doesn't show signs of fading away anytime soon.
A recent Statista report revealed that in the US, 44% of customers preferred phone support to other forms of contacting customer services such as email (16%), Live Chat (23%), and Social Media (4%).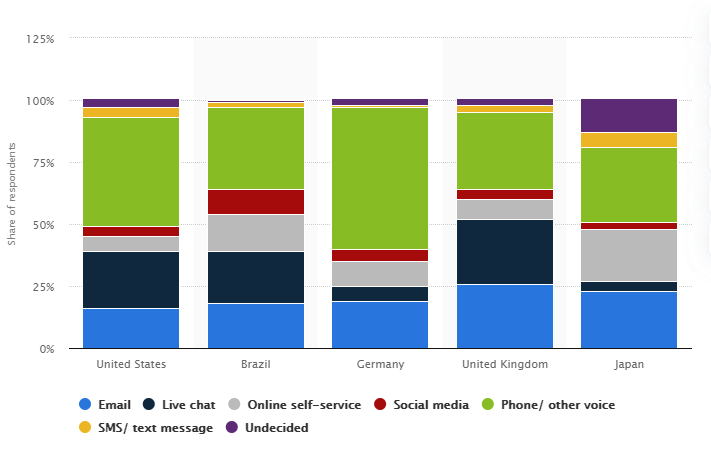 Image Source: Statista.com
So what really makes phone support hold a firm spot in the customer support landscape?
The phone offers the rare opportunity to let your customers hear that you are glad to help them. After all, nothing beats a human voice that empathizes with a customer. Customers love interacting with an invested and attentive agent who strives to foster good rapport with them.
Moreover, when we talk about personalizing communications, a polite customized greeting can turn a negative situation into a positive one. In some cases, when a customer encounters a complex issue, that assisting and leading voice is both comforting and assuring.
Let us now shift our focus to the strategies that will help you offer meaningful experiences to every customer over the phone.
8 Strategies to Improve Call Center Customer Experience
1. Personalize Every Single Call

Source: Microsoft
Unfortunately, this aspect is often overlooked in customer service. In many cases it is this factor – exposed to the front line – that becomes the one that allows you to drive better customer experience, achieve higher income, and spread your wings to the full.
Your inbound call center probably deals with hundreds of callers regularly, and injecting personalization in every call might seem like an ardent task. However, when customers call your business, the last thing they would want is an agent with a robotic voice passing on generic messages.
It is important to remember who's on the line even before they say hello. A centralized CRM can arm your reps to trace every iota of customer details from their number effortlessly. Moreover, simply using people's names several times in a conversation can turn the tide in your favor.
? Bonus Tip: While most businesses share personalized emails or text messages, nothing beats the idea of calling your customers to wish them on special occasions like their birthdays or anniversaries or informing them about exclusive offers.
2. Improve First Call Resolution (FCR)

Source: Accenture
Improving the FCR is considered one of the top call center best practices and rightly so. This crucial metric reflects your team's ability to resolve customer issues or complaints the first time they reach out to you, with no additional follow-ups required. If a customer has to approach your business for a single issue repeatedly, you probably have a failed support system in place.
You can start by identifying similar issues that can be solved almost immediately in contrast to the ones (some technical issues) that might need extended assistance. Also, try avoiding call transfers, as every switch of the phone line drastically reduces customer satisfaction.
? Bonus Tip: To improve call center customer experience you must strive to reduce the customer workload. For instance, to save customers from calling you again, you can initiate a call back when service is restored, or when an appointment has been scheduled.
3. Leverage Interactive Voice Response (IVR)

Source: Dimension Data
Imagine your customers waiting for long only to be connected with the wrong agent or department. This dire mistake can infuriate them further. In the year 2020, leveraging the latest technology and tools should be pivotal to your customer experience strategy. Systems like the IVR can put you years ahead in the support race in comparison to your competitors.
An IVR is an automated voice system that initially interacts with the callers and routes them to the appropriate department. Besides saving crucial time, IVR creates a more professional impression and collects basic information that aids your support squad to get a head start even before the call is connected.
? Bonus Tip: IVRs can be used to record customized messages or greetings so that they know your business cares whenever your customers call you. Also, the options available on IVR should be kept to a bare minimum as too many options can leave any caller confused.
4. Consistently Train Your Support Squad

Source: American Express
A customer support representative who lacks knowledge about your products/services can hamper the customer experience beyond your imagination. You cannot afford to give the license to any untrained representative to handle customer calls, as they say, half-knowledge can be dangerous.
Consistent and rigorous training can be the key to lifting the standards of your call center customer service. Well-trained agents are up-to-date on industry changes, have expanded skills-sets, and treat customers with utmost empathy. Moreover, training reduces the need to hire new talent, as your current squad can fill any prevailing skill gaps.
? Bonus Tip: Considering that most people now are working remotely, you can use a cloud-based training software that lets you train your employees from anywhere, anytime.
5. Emphasize Call Flow Management

Source: Harris Interactive
The moment your customer support number goes live, you are bound to receive calls from potential and existing customers. However, if there is no effective system to manage the call flow, everything could go haywire. Even a single hour of call overflow can end up tearing your hard-earned business reputation into shreds.
Now, not every agent can be a jack of all trades. While one agent might be great with inbound sales, the other might have technical expertise for resolving complex issues. A robust call center software should be installed to ensure that the right calls are automatically routed to the agents who are well-equipped to handle them.
? Bonus Tip: Conduct regular call-management checkups to spot bottlenecks. For instance, calls repeatedly landing in the voicemail or getting diverted to an incorrect department can be major red flags.
6. Reduce On-Hold Time

Source: Velaro
No one enjoys the idea of being put on hold. Overuse of the hold function can be a red flag for your business, indicating a knowledge or training gap among your agents. Now, most customers would hang up if put on hold for too long, and it does not mean the call is not important to them. Customers hang up when they feel your business does not value their time.
You must equip your agents with enough resources and tools to retrieve the right information within seconds, thereby eliminating the need to put someone on hold for too long. In cases, where the issue might require some probing, you must offer a callback service such that customers receive a call from you instead of rigorously waiting on hold for a solution.
? Bonus Tip: In most cases, customers are put on hold when an agent has to seek permission from a higher authority. To eliminate this, you can expand your agent's authority to make simple decisions. You can also create a dedicated Internal Knowledge Base such that the right information is just a click away.
Watch this video to learn more about an Internal Knowledge Base
7. Remember Every Customer is Different

Source: American Express
There is a lot more to your customers than their demographic information. They have different interests, needs, desires, and above all different expectations when they dial your number. A single strategy to handle different customers can prove to be detrimental to your support operations. For instance, we have all come across agents who strive hard to build rapport and show empathy by quoting how they encountered a similar issue. Now, this might not necessarily work for every customer as they might see this as a waste of time.
While some customers are analytical, others tend to be more expressive. To improve customer service in the call center, you must adopt the "different strokes for different folks approach". An in-depth understanding of the different customer personality types will help you craft a compelling pitch that caters to their unique needs.
? Bonus Tip: A majority of people will visit your website before initiating a call. You can use Qualaroo nudges to better understand visitor intent and ask them the reason behind contacting your business.
Watch this video to learn more about Qualaroo and how it works.
8. Capture Customer Feedback

Source: Microsoft
Modern customers are always sharing their feedback about a product or an experience within their social circle. Your business also needs to be a part of this feedback loop to capture valuable customer opinions. Remember, the customer experience does not end after the termination of a call; in fact, it's the beginning of your learning process.
To capture customer feedback, you can share survey links via text message or email seconds after the call is completed. The results can be used to understand customer satisfaction, customer pain points, agent performance, and also any scope for improvement.
? Bonus Tip: You can leverage Survey Maker Software to create and share surveys in a matter of minutes. To squeeze maximum results from your surveys, you can include open-ended questions. Such open-ended responses can lead you to the root cause of any issue.
Read more

: 

250+ Question examples for surveys.

 
The Journey From Single Channel to Multi-Channel Support
It is true that many customers indeed prefer speaking to a live human agent. However, it is also true that a whopping 60% of customers prefer other channels.
We live in an on-demand era where customers demand tailor-made solutions to their issues. When it comes to choosing a support channel, they want you to keep the options open and running 24/7. Moreover, adopting multiple support channels like email, live chat, and knowledge base will significantly reduce the burden on your phone support team.
Is your business ready to embark on a transformational journey from a call center to a reliable contact center?
Here are 3 impeccable tools that will help you make this much-needed shift and improve contact center customer experience:
1. Declutter Your Inbox With a Help Desk Software
As a business, you must have witnessed your inbox growing by leaps and bounds like an uncontrollable wildfire. The result? Customers are waiting for days or weeks to get a reply. A robust help desk software can help you strengthen your email support operations by ensuring not a single email remains unresolved for long.
Why should the ProProfs help desk be an integral part of your customer service toolkit?
Combine all your customer-facing email accounts into a single platform

Empower agents to effortlessly label, assign, and track support tickets

Unleash the power of data with insightful reports and analytics
2. Offer Real-Time Assistance With Live Chat
Customers love the support that is instant and easily accessible from their smartphones. No wonder live chat has garnered tremendous popularity, especially among Gen Y and Gen Z. Live Chat offers an agent the flexibility to cater to multiple customers simultaneously while maintaining a human touch in every interaction.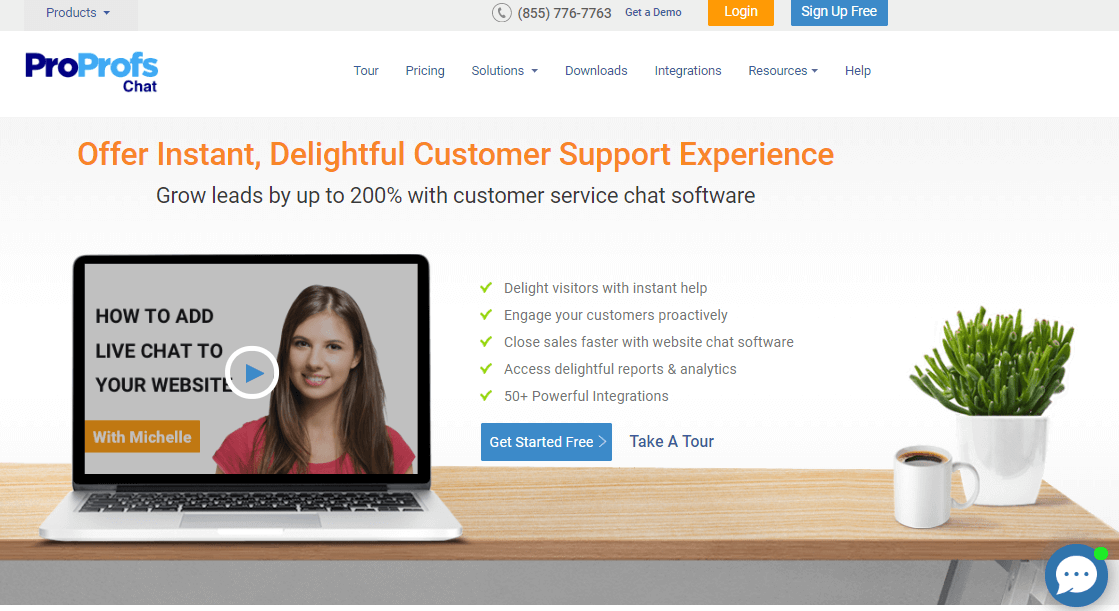 Why does the ProProfs Live Chat deserve your attention?
Offer delightful experiences with chat invitation pop-ups

Cross-sell and up-sell to hundreds of prospects and existing customers

Engage your customers proactively with individual operator greetings
3. Encourage Self-Service With a Knowledge Base
Customers love to help themselves, and in most circumstances, they might not need the intervention of an agent to solve their problem. They can simply access your customer knowledge base, and get their hands over how-to-guides, frequently asked questions, video tutorials, and much more. With a reliable Knowledge Base, self-help becomes a breeze.

Why should you create a self-help portal with the ProProfs Knowledge Base?
Offer instant 24/7 self-help and foster a knowledge-sharing environment

Drastically reduce support tickets by up to 80%

Control who gets to access the information using privacy settings
Irrespective of the Channel, Customer Delight Should be the End Result
When customers reach out to your business over the phone, they seek more than just a resolution to their problem. They want to be guided by a polite agent who values their time and does not hesitate to empathize with them.
You need to remember that for people on the receiving end, a single interaction can make or break their experience. You can follow the above strategies to uplift the customer experience and make your customers fall in love with your support and not run away from it.
To deliver delightful customer experiences, you need to adopt the multichannel route to offer more options to your varied customer base. Like they say-The more, the merrier.
The aforementioned tools like the ProProfs Help Desk, Live Chat, and Knowledge Base will help you strengthen your operations and offer a 360-degree support experience.
We hope you were able to draw valuable inputs from this blog. Feel free to drop your suggestions in the comments section below.
Do you want a free Help Desk?
We have the #1 Online Help Desk Software for delightful customer support