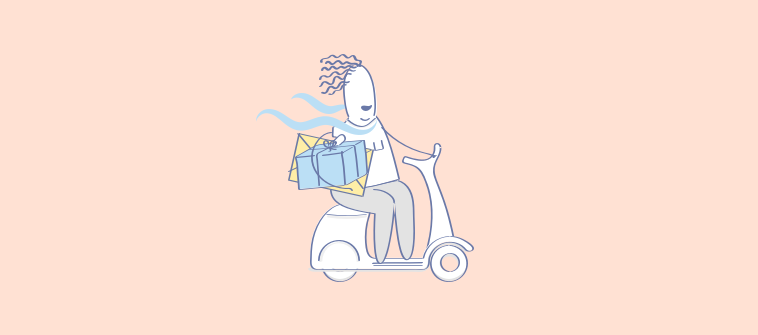 Customer journey mapping has become such a buzzword in business that 34% of companies are already implementing it into their customer service. However, the idea behind mapping the customer journey is quite intuitive. It's an abstract thing that helps you visualize how customers are converting.
While innovative at the time the idea was introduced, the sales funnel has changed a lot with technology. Maybe the consumers got smarter, or the sales funnel was always flawed, and we only realized it now.
Either way, here's why you may have to abandon the old-fashioned linear idea about sales funnels you have in mind.
User Personas can be Vastly Different
In many representations, the customer journey is linear. It's a simple path that leads customers to become vaguely aware of your company to a level where they become your brand advocates. But may not be as clear cut.
For many companies that sell software online, this lack of clarity creates a big problem. Since the only way to promote yourself online is by giving free content, such information websites become hubs of knowledge.
This means that over 90% of people who visit your website are not interested in buying per se. They can be converted, but that takes a lot of work. Moz.com, for instance, mentions its software in some informational articles, shows how it is being used, offers free webinars and free trials.
All that effort to convert a small fraction of readers into buyers. It may take months of reading articles and attending webinars to get to the free trial stage.
A smaller portion of people would research ten similar products before buying. They'll go through the conventional stages of a sales funnel on a third-party review website, and then come asking for a trial.
Then there are professionals who don't need to go through the lengthy funnel to buy. They ask their colleagues for advice and come to a particular website to buy.
The Solution
Tailor your marketing and products for rendering the many types of experiences.
Customers Research More
Back in the days when the concept of a sales funnel just emerged, people didn't have many sources to check and learn about a product. You could either buy a magazine or ask your friend for professional advice.
Now, you can just type "Is General Motors any good?" on Google, and you'll be hit with millions of pages where enthusiasts critique GM cars down to the last bolt. You'll even find a dozen people on YouTube who give you valuable advice about these cars while entertaining you.
No wonder 88% of customers research properly before making a purchase. The number of touchpoints is also higher, Google says. This means you face a much tougher challenge, as one negative review may lead to people leaving your website.
The solution? It's tied to two other factors such as online reviews and influencers talking on social media.
Online Reviews Matter
84% of people trust online reviews as much as their own friends. It's not about reviews like these, however.
Websites like Foursquare and Yelp, as well as Google and Facebook, allow people to write reviews on various products. Buyers trust buyers and other experts, and not the company, so it's easy to imagine they would want to check a couple of the reviews before buying your product.
Catering to reviews on other websites is a form of customer acquisition. It's also a form of public relations. Everybody can see how you react – or how you don't – to bad customer reviews. Most people who want to buy from you definitely will.
The Solution
Establish a presence on all review platforms your customers may follow. Encourage positive reviews and respond to negative ones. Make sure to state publicly you're going to solve any customer issue. Persuade reviewers to change their rating once their problem is resolved.
Power of Influencers is on the Rise
You may think influencer marketing is just another new hot marketing technique, but it's way bigger than that. In fact, the popularity of influencers may cause customer journey to change significantly.
When people conduct research on a product, very few go for a dry scientific analysis. On average, people won't look for studies on a beauty product, rather they'll look for a simple and direct user opinion.
A simple search reveals over 50,000 results for video reviews of a Maybelline bronzer. Even though most of these results are only somewhat relevant, customers can see dozens of influencers commenting on this product as well as similar ones.
A customer who looks for your product may not read the information on your website. They'll find a reputable Instagram or YouTube persona, and take advice from them.
For many people, this is how they get introduced to a product. The journey through the better part of a sales funnel is made without your involvement.
The Solution
Establish a presence on pages of key influencers. You can go for micro-influencers to reduce the cost.
Positive Reviews Matter More
On average, a happy customer tells nine friends about their experience. This may seem to be a good result, but with the power of Facebook and Twitter, it can turn out to be even better.
Now, the customer journey doesn't have to stop at purchase. The next step can be promoting your product online. That's something you can't control with HR software and it's not very reliable to measure. It surely pays, however.
The Solution
Measure your Net Promoter Score and strive to make it higher. Cherish your most active fans.
Customer Devices Vary
All the crucial steps of a customer journey map can be experienced on different devices. If you don't strive to perfect the technical part of the journey, the experience may be different from you want it to be.
More so, you want to tailor mobile and desktop experiences for different types of journeys. Mobile customers will need a faster loading interface and a different approach. It's not as easy to look for specific things on mobile, so make sure you incorporate search or categorize the content.
The Solution
Create experiences for each device, keeping the customer journey mapping strategy in mind. For desktop and mobile devices, they can be quite different.
Recommended Read: Difference between Help Desk and Desktop Support
Micro-moments Rule Everything
While some customers take months to research the market before buying, there are another set of buyers who make a decision instantly and buy impulsively on their phone.
Even if the purchase is not made online, many people look for a store nearby. 82% of people look up the store they're in online before making a purchase, Google says.
Missing the key micro-moments can be deadly to your understanding of the customer journey.
The Solution
Think through all the micro-moments the customer may need your business. Make sure your business pops up in local search and has good reviews among other things. Ensure that your company's help desk software caters to potential customers as well.
Understanding Intent With Machine Learning
Google and Facebook can provide you with a huge amount of data, provided you listen. For instance, you can understand your customers' intent by analyzing the queries they raise to find your business.
This helps you to learn what customers want and the first steps of the customer journey. As a result, you can plan for the way forward more diligently. But you can't do that on your own. This is why Google names Big Data and machine learning as the next steps for understanding customers.
The Solution
Look for ways to incorporate machine learning into your business. At the lower level, it can be pretty affordable these days.
The Bottom Line
Customer journey framework is not as clear cut as you might have thought. It's not entirely difficult to understand either. If you make little changes and upgrades to your understanding of how customers interact with your product, you can achieve success. The most important insight is that each customer has a unique journey.
Do you want a free Help Desk?
We have the #1 Online Help Desk Software for delightful customer support