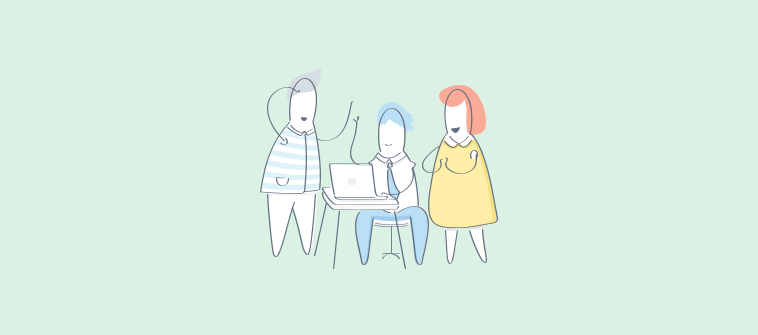 Do you have a customer retention strategy? If not, your business may be at risk. Companies focus on customer acquisition strategies, since increasing your customer count is the lifeblood of your business. But, customer acquisition won't help, if you are unable to retain customers.
The cost to acquire customers can be very high, especially if your product or service is expensive. The cost to retain customers, however, can be much lower if done right. Building customer loyalty implies you can sell multiple products and services to the same customer over a period of time.
eMarketer states In a November 2018 –Retail TouchPoints survey, retailers' spending on acquisition and retention weren't radically different on the surface. Most budgets for both tactics hovered in the 10-40% range, but nearly three times as many retailers allocated 50% or more to acquisition.
In the retail space, companies use a variety of strategies to retain customers. Discounts, free shipping, and loyalty points rule the list.
Dig in to learn a few more strategies, irrespective of the industry you are a part of.
Understand Customer Retention
Let's first get a definition of customer retention. According to the Growth Marketing Conference, customer retention "[…] refers to efforts by a business to keep customers from defecting."
It's as simple as not allowing your customers to leave and switch to the other brand.
According to Oracle's 2013 Commerce Trends survey, 42% of respondents say customer retention is a top metric by which they measure success. Needless to say, it is one of the most important metrics for your business to consider when you plan your marketing, loyalty programs, and sales processes.
Keep an eye on Your Business Lifecycle
Your customer retention strategy depends on the lifecycle of your business. If you are a brand new business, you will focus most of your marketing and sales efforts on customer acquisition.
All you want to focus on at this stage is growing your customer base. As your base grows, customer acquisition will become more costly as your target market begins to saturate. At this stage, you need to practice customer retention tactics so that you gain maximum revenue for your existing customer base.
Why is the shift from customer acquisition to customer retention important? See this chart below from Shopify to learn more about this: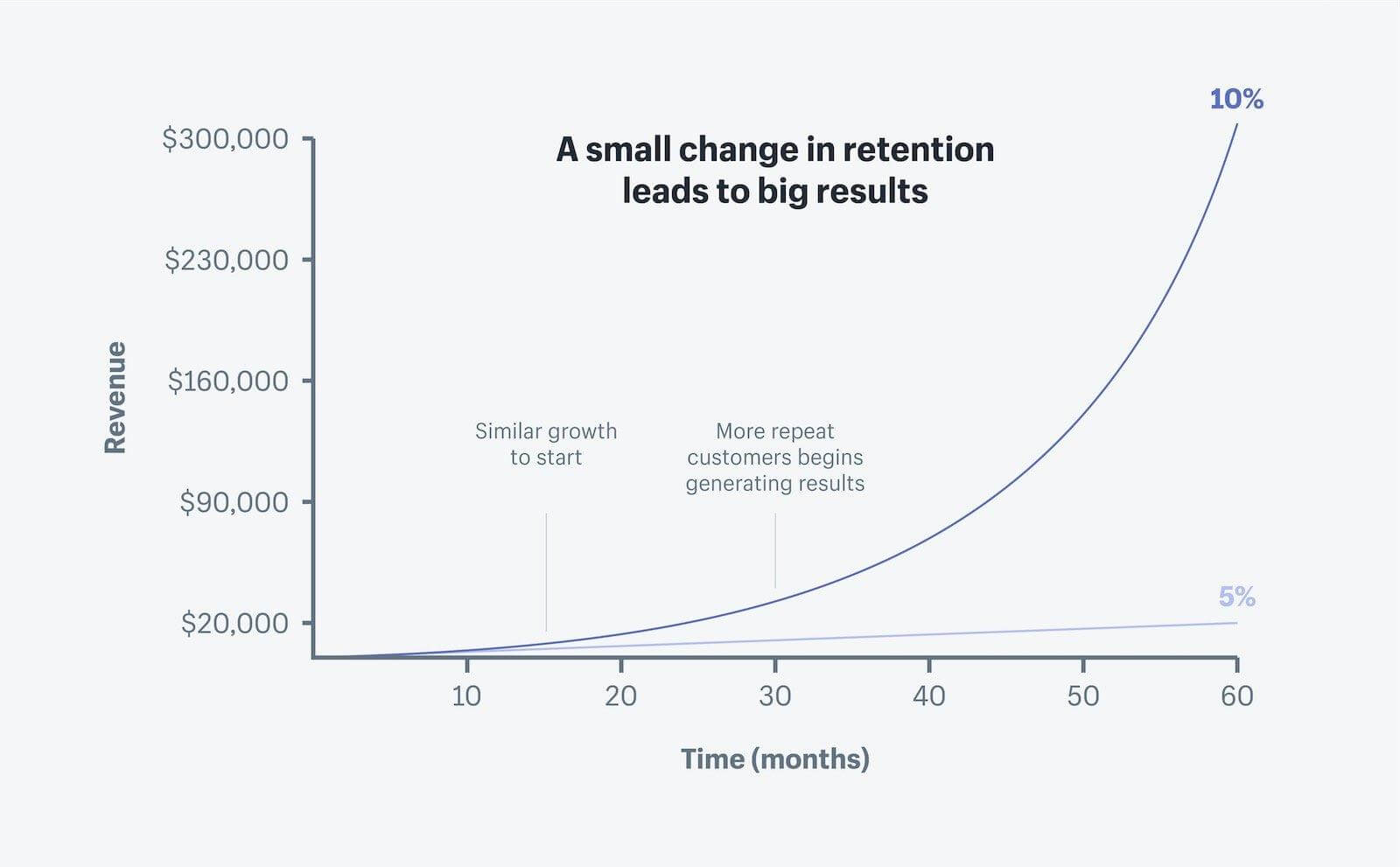 Source: Shopify
Here we talk about two stores: one retains customers at 5% and the other store retains customers at 10%. While the growth rate starts off the same up to 20 months, the store that retains 10% begins to grow exponentially since that store sees more repeat sales from their existing customers versus the one trying to acquire new customers.
Ask Questions Through Customer Interviews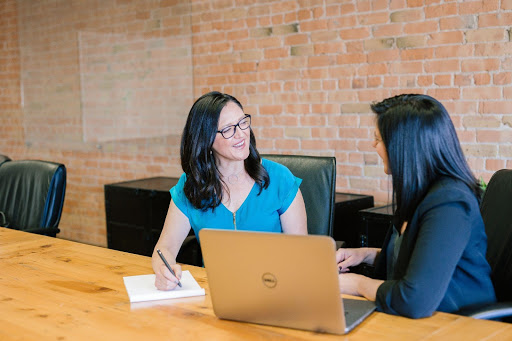 Sometimes it is worth knowing your customers one-on-one so that you can understand their true motivations to stay loyal. These type of customer interviews are usually led by your research team, but sometimes your marketing or sales team can step in as well. You should interview some of your premium customers to see what brings them back to your company or brand.
A key benefit of such customer interviews is that you can get detailed feedback on your product. This feedback can enhance the customer experience, which ultimately leads to higher customer retention for your company.
When you conduct customer interviews, ensure you have a script of questions to ask and an easy-to-use meeting template to ensure you capture all the meeting minutes and action items from the interview.
Use Personalized Marketing & Promotional Messages
Even if you can't get to know each of your customers personally, you can use technology to be more personal with your existing customers. Nothing shows a customer you care more than a personalized message, which leads to higher customer loyalty over time.
If you are running an ecommerce business, you will have troves of data on customer buying behavior, and you can recommend products they might like based on their previous purchases. More the data you gather about your customers, more targeted will be your emails and notifications.
This results in customers feeling like they are being taken care of. This is in stark contrast to outbound customer acquisition strategies where you need to test different marketing messages to see what "sticks" with your target audience.
Amazon is a great example of a company sending personalized marketing messages:
From personalized onsite content to personalized emails and offers, Amazon delivers dynamic, data-powered messaging in real-time. – Lilach Bullock, Forbes
Similar to shopping at a brick & mortar store, sometimes you browse Amazon and end up buying products you did not intend to buy in the first place. This is great news for Amazon, since they are getting more sales from you as a repeat customer, and it all started with personalizing recommendations for you.
Educate With Content Marketing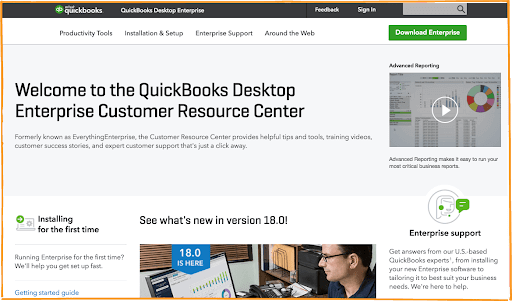 Source: Intuit
Running a B2B business implies you have probably invested quite a bit in content marketing.
Not only is this customer retention strategy good for customer acquisition, but also it has benefits for search engine optimization. More importantly, content marketing helps explain the benefit of your new features and products you are adding to your company.
One of the most powerful forms of content marketing is a case study. When your existing customers see a case study from a reputable company, they will feel more compelled to stay loyal to your brand.
You can store all this content in a "customer resource center" so that existing customers have one place to go and learn about your products and services.
Here is an example of a great resource center from Intuit meant for their enterprise customers:
In a Nutshell
While there are countless other strategies you can use to build your customer retention program, focusing on the tips above will get your company very far along with building successful and best customer retention strategies. The common theme among all these tips is: talk to your customer.
Customer retention involves deeply knowing your customers so that you can create the right products, offer the relevant content, and send targeted marketing communications. This way your customer engages with your brand over a long period of time. Developing the right strategy takes time, and is a concerted effort that takes into account your customer support, marketing, and sales teams.
Knowing the lifecycle stage of your business is imperative for understanding how much to invest in customer retention over customer acquisition. As your business grows and matures, you will begin witnessing the shift to customer retention.
Help desk software also plays a vital role in customer retention.
Stay tuned to learn how this customer support tool can help you not to lose on your existing customers.
Do you want a free Help Desk?
We have the #1 Help Desk for delightful customer support starting at $0