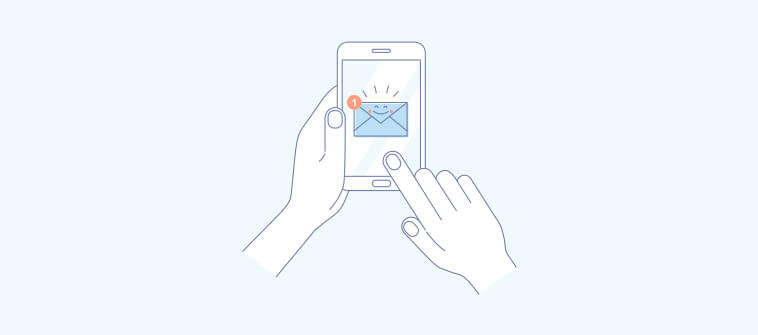 For smooth internal operations and a well-functioning business, managing IT incidents and requests is paramount.
An IT help desk ticketing system can help your business track IT-related support issues, prevent incidents from repeating, improve team collaboration, and deliver delightful support- all from a single tool.
But how do you implement an IT ticketing system for your team? Well, don't worry as we have done the heavy lifting for you. In this blog, we will explain step by step how to create an IT ticketing system for improved ticket management.
What Is an IT Ticketing System?
An IT ticketing system manages all incoming IT-related requests from both customers as well as other departments in a company. It is designed to convert every support request into a unique ticket and makes the support process easier through ticket management, improved collaboration, automation, and other features.
Let's quickly look at what more you can achieve with a robust IT ticketing software:
Bring all your support requests from different channels on a single platform
Consolidate multiple inboxes in a shared inbox that can be accessed by all your agents
Assign tickets to experts and track their progress
Measure and track key support metrics
Capture user feedback and improve your IT support operations
Why Should You Implement an IT Ticketing System?
Every organization needs a system to manage the lifecycle of every IT request, right from the moment it is captured through to the time it gets resolved. With an IT internal ticketing system, you can-
Improve team collaboration
The best performing team is the one that works together. Make your agents collaborate to manage and resolve complex IT issues- all from a shared dashboard.
Save your valuable time & money
With an IT help desk, you can avoid wasting time on manual processes and achieve more with an automated workflow. Increased productivity and reduced ticket volume can help you cut costs.
Improve user satisfaction with reliable support
Every individual, whether it's your employee or your customer, demands a quick resolution to their problems. With IT ticketing software, you can offer 24×7 reliable support and deliver memorable experiences.
What are the Key Features of a Ticketing System?
Multi-Channel Support- An ideal ticketing system is able to trace customer requests from multiple channels such as email, live chat, social media, etc.
Incident Management- Manage IT incidents with ease and ensure they have a limited impact on your business.
Device Friendly– Ticketing software can be accessed by your agents from multiple devices such as desktop, laptop, tablet, or mobile phones.
Knowledge Base– With an IT ticketing system, you can create a Knowledge Base that hosts support content in the form of FAQs, help articles, and how-to-guides.
Satisfaction Surveys- Share automated surveys with users once their issue has been resolved and capture their feedback in real-time.
Integration: Integrate your IT ticketing system with your favorite business applications and save the valuable time of your support agents.
Reports & Analytics: When you implement an IT ticketing system, you can track key Performance Indicators (KPIs) and measure performance against SLAs.
Scalability: Leverage a highly flexible and scalable tool that is able to match your growing business needs.
Free Trial: Modern IT ticketing systems come with a free trial that gives you the opportunity to explore all functionalities before spending any dollars.
Recommended read: Help Desk VS Desktop Support: How Are They Different?
How to Implement an IT Ticketing System in 7 Easy Steps
Every business must adopt an IT ticketing system to diligently manage all technical issues and requests. Follow these simple and easy steps to implement an IT ticketing system today.
Step 1: Define Your Goals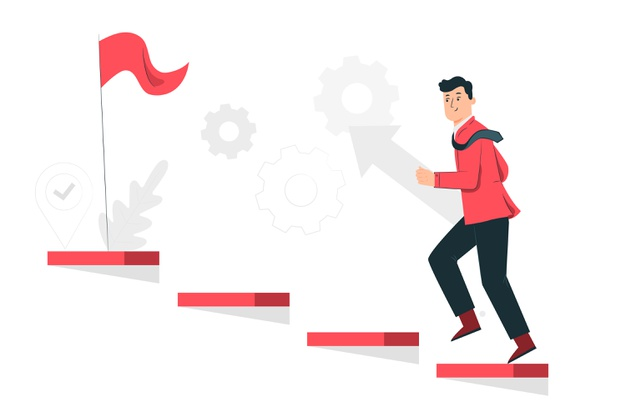 Before implementing any software system, you need to understand 'the why' of adopting it. For a smooth IT ticketing system implementation, setting clear and attainable goals is vital.
Now, the primary goal of every business would be more or less the same- to offer reliable support to end-users. However, you can keep more specific goals in mind such as resolving maximum requests at the first contact or lowering the time it takes your support reps to respond to an issue.
Once you have defined your goals, you can plan a course of action to achieve them. It is also important to document and share these goals with the concerned members so that everyone is on the same page.
Step 2: Understand User Expectations & Pain Points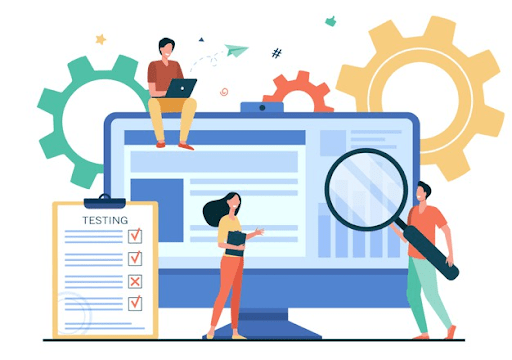 To better serve your end-users (employees or customers), you need to dive deep into their pain points, as well as expectations. If users expect your business to offer an appropriate solution within an hour, addressing their concern beyond that time frame can lead to a poor experience.
To understand the common concerns of your users, you can ask them questions like:
Are you willing to wait in case your issue is escalated to the concerned rep or department?
Are you comfortable interacting with an agent or do you prefer self-service?
How easy was it for you to register your request with us?
How do we further improve our IT support process?
Over time, by discovering more challenges and solving them, you can alleviate user pain points and offer a wholesome customer experience that exceeds their expectations.
Step 3: Onboard & Train Your Agents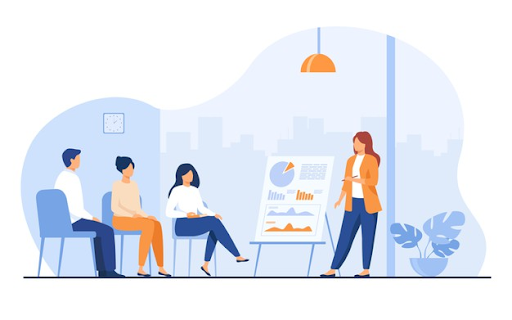 Before implementing an IT ticketing system, you will have an important question to tackle- 'How many people do we need in our IT support team?' Well, the answer will largely depend on your user base and the number of requests you typically receive.
Once, your staffing needs are taken care of, you will have to make your staff well-versed with the nitty-gritty of IT ticketing software. Now is the right time to share the goals ( in the form of a service catalog) that you had documented previously. Set aside relevant budget and time to train your support representatives.
Regular training sessions can help develop skills, gain knowledge, and confidence in your support team. A well-trained team will take you closer to achieving a pool of delighted users.
Step 4: Create Predefined Rules for an Automated Workflow
To improve efficiency within your IT ticketing system and save time, you need to automate manual tasks.
Automated Ticket Assignment Most IT help desks use the Round Robin ticket assignment feature to automatically assign tickets to available agents. You can also choose to assign tickets to relevant agents who are the most capable to handle them.
Time Rules: You can set predefined time rules that perform the desired action after a certain period of time has elapsed. For instance, you can set a time rule that automatically shares a feedback email with customers right after their issue has been resolved.
SLA Rules: Service Level Agreements (SLAs) define the level of services that a business has promised to deliver to end-users. These rules can ensure that agents adhere to all requirements while managing IT support tickets. For instance, if you have an SLA that declares that user issues must be responded to within 4 hours, then your ticketing tool can remind your agents about the same.
Step 5: Create a User-Centric Knowledge Base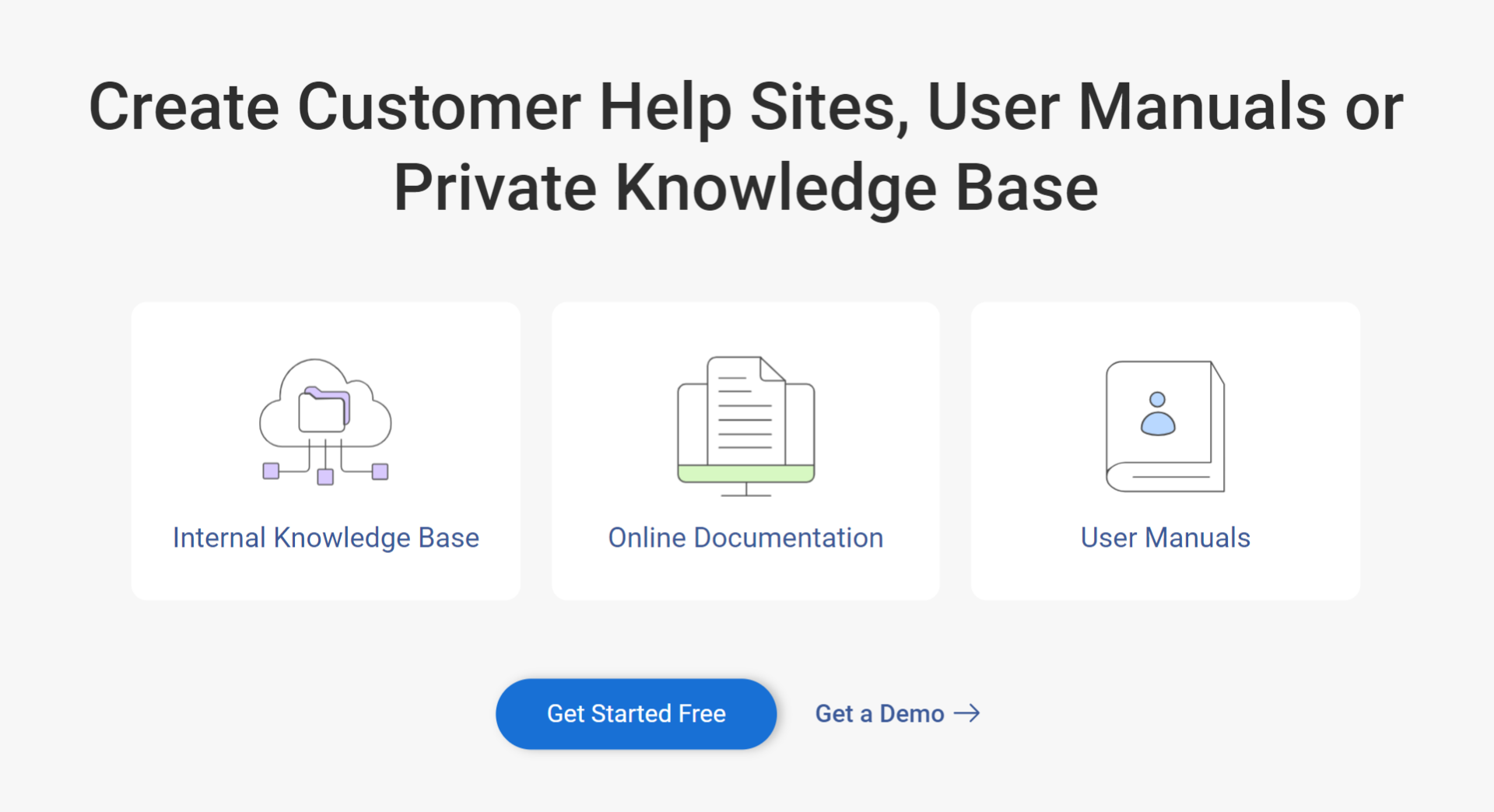 As we move ahead in time, customers are getting more comfortable with the idea of helping themselves. By offering channels such as a self-service knowledge base, you can significantly reduce the ticket volume and reduce costs on the go.
Make your knowledge base mobile-optimized as a vast proportion of customers search for their queries using their smartphones
Make searching easy by structuring popular self-help articles or guides at the top
Regularly update the content and take feedback from your users
If a majority of users approach your support team to seek help with common or basic questions, taking the time out to respond to such similar requests can overburden your agents. Therefore, to save time, you can create a pool of canned responses that can be easily accessed using an IT ticketing system.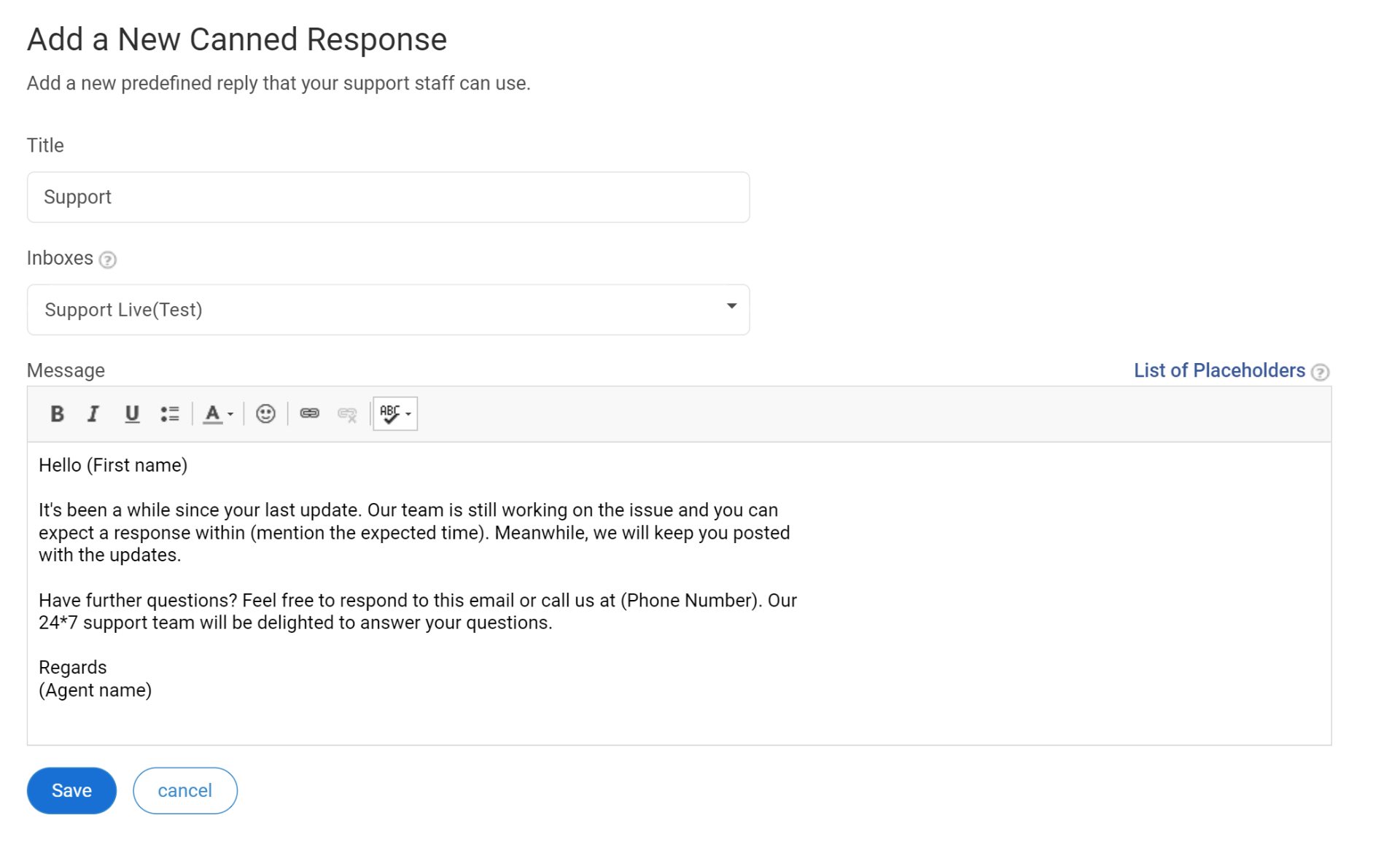 Read More: 5 Help Desk Canned Responses for Your Customer Service Emails
Step 6: Target the Right KPIs
For effective IT support operations, you need to consistently track and improve on key metrics. By using the reporting capabilities of your IT help desk, you can gauge the overall effectiveness of your support reps and discover areas where you need to improve.
You can track key performance indicators (KPIs) such as average response time, first contact resolution, and overall user satisfaction. Metrics not only define your IT ticketing software's success but can be used to create a sense of accountability among your team members. Scheduling automated reports on these metrics will help your support managers stay on the right track.
Read More: 7 Most Critical Help Desk Metrics to Improve Customer Support
Step 7: Test Run Your IT Ticketing Software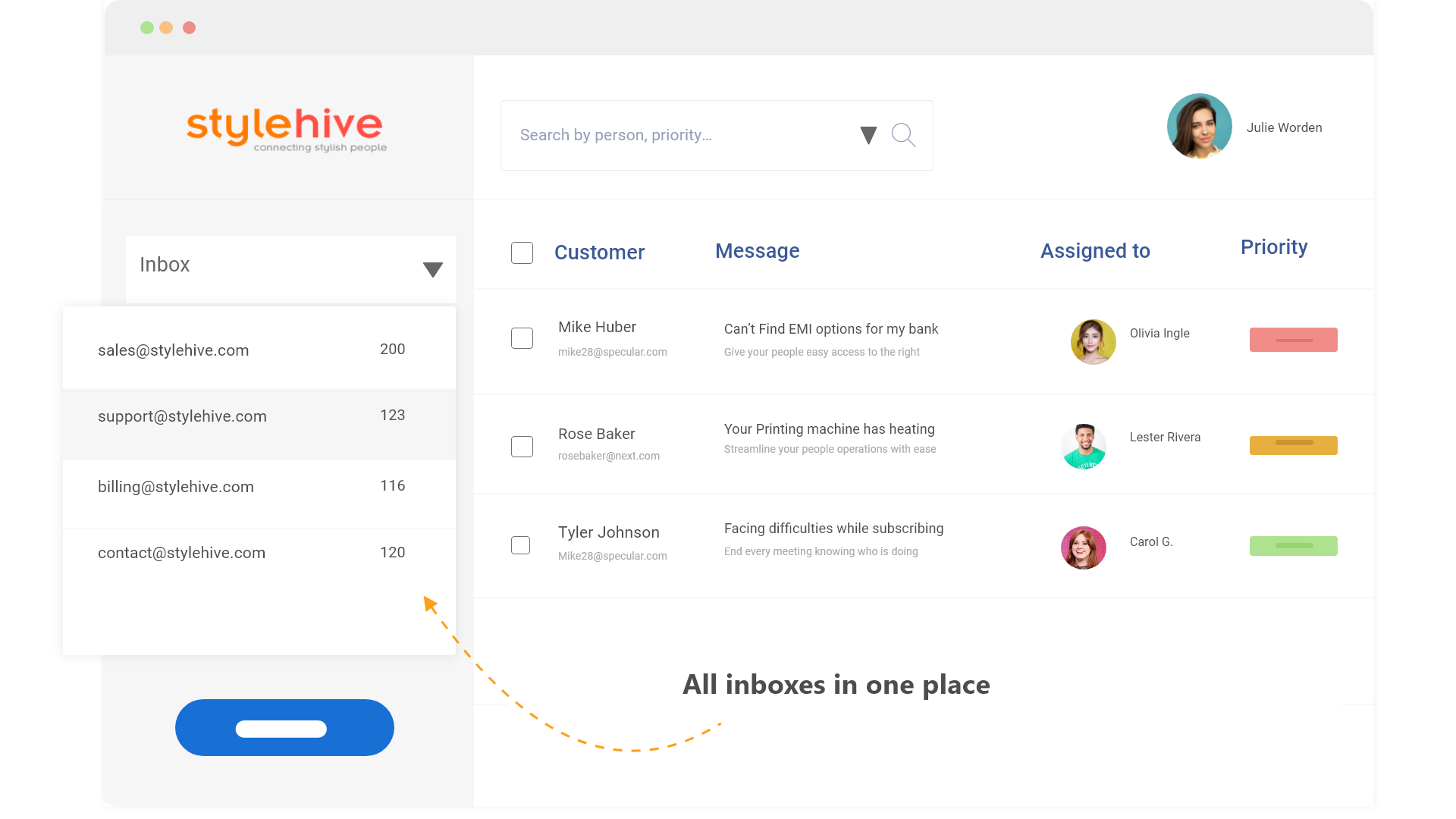 The IT ticketing system setup is incomplete without running multiple tests. The goal of testing your IT help desk is not to find bugs or make the system better. It's to reduce risks by eliminating problems and getting your team well-acquainted with the interface.
Be patient and give your team enough time to explore all the features. This will allow your team to completely adjust to new software and customize their workflow before they go live. You can share sample tickets with your team and ask them to resolve them within a constrained time period.
The success of your support operations ultimately depends on how well-versed your team is with the tools they use every day. Reward your top performers and share their success stories to hit your goals well before deadlines.
Congrats! You are now ready to go live and resolve IT support requests in a flash.
Witness a Powerful IT Ticketing System in Action
When success knocks on your door, sales start pouring in, and your team grows, you will be overwhelmed with IT support requests coming from both your staff as well as customers.
A robust IT ticketing system allows you to stay on top of support requests at all times and resolve them as fast as possible. With the help of the popular features discussed in this blog, you will be able to spot a strong ticketing solution when you see one. To implement an IT ticketing system for your growing organization, ensure you follow the above steps, and give your team enough time to adjust to this new tool.
Ready to manage your support requests like a pro? Set up your IT ticketing system with the best help desk software today.
Q.1 How does a ticketing system work?
A ticketing system works by converting incoming support requests into unique tickets. You can easily track every ticket from start to finish and share faster resolutions.
Q What to consider when implementing a ticketing system for the first time?
Q.2 While implementing a ticketing system for the first time, you can consider the following factors
The size of your support team
The cost of purchasing and implementing the ticketing system
The type of requests you will want to solve using this tool
Q.3 How to Create a Ticketing System for Customer Support
To create a ticketing system you need to understand user expectations and set your goals accordingly. Train your agents, customize the help desk ticketing system, create a self-service knowledge base, figure out the right support metrics, and test run your tool before you go live.
Do you want a free Help Desk?
We have the #1 Online Help Desk Software for delightful customer support