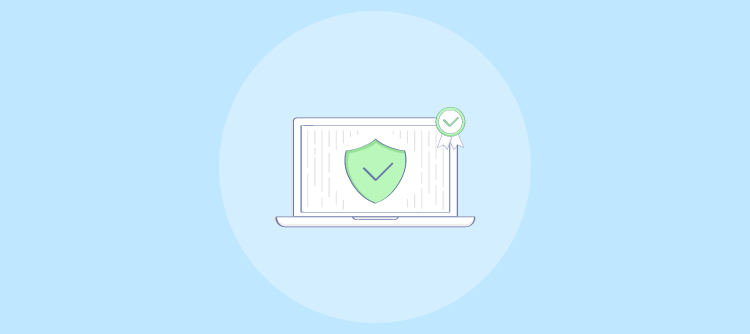 Incidents are powerful events that can happen to any business in the blink of an eye.
But what happens when you do not know how to manage or report incidents? Well, in that case, such disruptions can lead to prolonged downtime, lower productivity, add to employee stress, and jeopardize your business.
So what's the way out?
By incorporating incident management best practices, your IT support team can resolve incidents in time, restore services quickly, and drive progressive changes to enhance the end-user experience.
Whether you are dealing with incidents related to data breaches or ransomware attacks, our best practices for IT incident management will prepare your IT team to put their best foot forward.
In addition to best practices, this blog has a lot more to offer. We will understand the definition of incident and incident management, explore its importance, and read more about the different stages in the incident management process.
Let's go!
What Is an Incident?
In the context of IT support, an incident refers to any unexpected event that directly impacts business operations or reduces the service quality.
Now it is important to note that incidents come in all shapes and sizes. While some minor incidents can take the form of software issues on a worker's laptop. On the other hand, major incidents can include data breaches leading to the exposure of sensitive business information.
While minor incidents such as hardware failure, software issues, etc., can happen from time to time, your business must aim to proactively avoid major incidents with the help of root-cause analysis. We will learn more about this in this blog.
What Is Incident Management?
IT Incident management refers to the process of bringing a disrupted service to normal as quickly as possible. As an integral part of IT Service Management (ITSM), incident management aims to minimize the impact of service disruptions on the organization and prevent business-threatening situations.
The incident management process begins when an incident is reported by an end-user and ends when the incident response team fixes the issue. The process involves multiple stages such as incident identification, classification, escalation, investigation, resolution, and finally, closure.
Considering that incidents can cause temporary downtime, impact productivity, and hamper your company's reputation, it becomes all the more important to adopt incident management best practices. With the right process in place, your business can rise above IT incidents in no time.
What Is the Importance of Incident Management?
Incident management can help your business maintain agreed service level agreements (SLAs) with clients. But that is just one of the benefits of incident management. Let's explore more benefits right away.
1. Enhance Process Efficiency: Incident management can help your business enhance process efficiency and team productivity. When you offer uninterrupted IT services to employees, they can work on their tasks better, and achieve better results for the company. Moreover, with IT help desk software, you can automatically assign incidents to relevant agents and speed up issue resolution.
2. Prioritize Urgent Incidents: As we discussed before, incidents can vary based on their urgency. While some demand an urgent resolution, others can be resolved with more consideration. By incorporating ITIL best practices, you can create robust workflows, prioritize urgent incidents, and escalate issues that need help from experts.
3. Gain Better Visibility: With the help of in-depth reports, IT managers can gain better visibility into the number of issues their team is receiving and how they are being solved. You can spot trends in incidents and see how you can fix them once and for all. You can even share these reports with key stakeholders for greater transparency.
Incident Management Workflow & Activities
From identification to closure, there are multiple stages in the incident management workflow. Let's read more about them in detail.
Identification: The first step is to identify the incident the moment an end-user reports it. IT support agents must capture complete information about an incident to avoid confusion and speed up the resolution process.
Classification: Once an incident has been identified, it is important to classify it using Labels or Bookmarks. Proper classification will ensure that incident tickets can be assigned to relevant agents. For example, you can Label an incident "software bug" and assign it to the development team.
Assignment & Escalation: Now, the incident must be assigned to an appropriate agent who has the required skills to resolve it. In some cases, incidents can also be escalated to appropriate seniors or managers when their approval is needed to initiate an action.
Investigation & Resolution: Once the incident has an owner, their job is to investigate what caused the incident and fix the issue. The agent can see if there are multiple incidents reported that are similar in nature. Once the threat has been identified, the agent must eliminate it to restore normal service delivery.
Closure: Closure is the last step in the incident management process. The agent marks the incident as "closed" and documents the steps they took to resolve the issue. If required, a report can be generated and shared with the concerned people.
10 Best Practices to Improve Incident Management
Even if you are a pro at resolving incidents, it's always worth being aware of the leading incident management best practices and trends. Here are 10 best practices your IT support team can incorporate today to deliver meaningful experiences:
1. Define What "Incident" Means to Your Business
This best practice guide to incident management begins with the most crucial step – defining an "incident." The term can mean different things to different businesses.
In general terms, an IT incident can be defined as an unexpected event that impacts business operations or reduces the quality of service.
To get better clarity, you must differentiate between incidents and requests. While incidents refer to unplanned interruptions in services, requests are additional demands made by IT end-users. For example, the complaint about a faulty printer is an incident, whereas ordering upgraded hardware for a laptop is a request.
Moreover, incidents come in all shapes and sizes. While some demand your immediate attention, others can be handled with more time. Therefore, you must look to prioritize incidents based on their severity, urgency, and impact.
2. Hire People With the Right Skills
Hiring the right people is another best practice to improve incident management. When building your incident response team, you must look for people with the right skill sets and a passion for technology.
The "right" skillsets can depend on the nature of your business and the issues you receive. For example, you might need an IT hardware specialist to manage your company's IT assets. Similarly, you might need to hire an advanced IT specialist to manage your company-wide servers.
To avoid conflicts, ensure team members are well aware of their roles and responsibilities. When agents know what they need to do and how to do it, it will help you execute your incident management strategy better.
Moreover, it is also important to ensure that the best resources are made to work on high-priority incidents to resolve issues in a timely manner. You can hire full-time or temporary staff based on the frequency of incidents your team receives.
Read More: 16 Tips for Managing a Remote Customer Service Team
3. Automate Your Incident Management Process
Are you still using manual methods to register and report incidents? Your business needs to invest in the right technology to rise above slow and repetitive tasks.
With the best IT help desk software, you can automate your incident management process. Right from ticket assignments to email notifications, there are multiple actions you can automate to enhance productivity.
With automation tools, you can automatically assign incoming incident tickets to agents or other departments. Moreover, agents can see who is working on which issue and avoid stepping on each others' toes. This will lead to improved work distribution as well as productivity.
You can even respond to routine incidents such as hardware failure, software crashes, etc., using canned responses. Moreover, some automation tools such as ProProfs Help Desk even allow you to develop chatbots that can assist employees with their basic issues or queries.
Read More: 10 Service Desk Automation Ideas that Boost Performance and Quality
4. Select Communication Channels
How do end-users report incidents? What communication channel options can they use to communicate their concerns to your IT team?
Selecting the right communication channels is one of the foremost incident management best practices you must follow. You can offer multiple communication channels to IT end-users based on your team size and budget.
For example, you can allow people to report incidents via email, live chat, or phone. In addition to this, you can even allow end-users to submit incidents via web forms available on your website. This will even help your IT support team capture relevant information about the incident and lead to faster resolution.
5. Share Regular Updates With IT Reps & End-Users
After you receive an incident complaint or request, the job does not end there. You must update employees, IT customers, or other stakeholders about key activities related to the incident.
Sharing regular updates will help you keep both IT agents and end-users on the same page. Moreover, when end-users can track the progress of their tickets, they will not bombard your team with further calls or emails.
For example, suppose an employee, who has an urgent meeting later that day, complaints of wifi connectivity issues. Now, he would need regular updates from the IT team to ensure he does not miss his important virtual meeting. If no updates are received, the employee might panic and consistently call the IT support team.
You must share automated notifications with agents when new tickets are created, when a user shares a response, and so on. Similarly, end-users must be updated on new ticket creation, when the incident is resolved, etc.
6. Revamp Your Internal Knowledge Base
Most incident-related queries are general in nature and can be resolved by end-users on their own. However, despite having an internal knowledge base, if you witness a spike in tickets, you must revamp it.
An internal knowledge base is an online repository of self-service content that can be accessed by internal employees. You can restrict access to certain important files or documentation that can only be accessed by your IT support staff.
Here are some steps you can take to redesign your help center:
Review Your Information Architecture: Information architecture determines the hierarchy of information in your knowledge base. For improved IT incident management, you must place high-volume (most searched and viewed) help articles right at the top.
Redesign Documents: If your documents or FAQ pages are difficult to read or scan, you must redesign your help pages. Make sure the content is easy-to-read and the solution is offered at the earliest possible. Moreover, you can even share related or recommended content links at the bottom of your help center.
Take Regular Feedback: How do you know if your knowledge articles are actually of help to IT end-users? There is only one way to find out – surveys. You can place surveys on key help pages and allow users to rate their self-service experience instantly.
Read More: How to Create an Internal Knowledge Base
7. Conduct Root-Cause Analysis
Whenever you receive any major incident, you must investigate what led to it, or in other words, conduct a root-cause analysis.
A root cause analysis can allow your team to discover the major or underlying, rather than the immediate or generalized, causes of an incident. Instead of simply resolving an issue, you must adopt a proactive approach and identify all the factors that caused the incident.
There are multiple steps to conduct a root-cause analysis:
Identify and describe the event (For example, office printer not working)
Determine leading events (Overuse, lack of ink, faulty socket, etc.)
Document witness information (Understand what challenges employees are facing)
Eliminate causes (How could leading events be manipulated to avoid future incidents)
Believe it or not but most incidents are preventable. With proper root-cause analysis, you can avoid minor incidents from turning into damaging or business-threatening situations.
8. Train Your Team
Resolving incidents that can impact business operations is not child's play. You must train your team to resolve incidents faster and enhance the IT support experience.
Effective IT support training empowers your employees with the right tools and skills to offer high-quality service to end-users. Which in turn can lead to several benefits, such as fewer repeat calls, higher customer retention, and so on.
You can enroll your IT agents into popular certification courses such as ITIL 4 Foundation, SIAM, CompTIA A+, Google IT Support Professional Certificate, etc. Such certifications and courses will not only boost the confidence of agents but also help them advance their tech support skills.
In addition to regular training sessions, you must ensure only those agents get to work on an incident who have the relevant skills and knowledge. Otherwise, issue resolution will take longer than usual and jeopardize your operations.
9. Test & Review Your Plan – Multiple Times
Before you take your incident management process live, you need to test it multiple times.
Organize test runs to evaluate strengths and problem areas in advance so your team is well-prepared for the main battle. Moreover, even when you are capturing real incidents, make sure you review performance and monitor your progress.
Here are some metrics you can look to monitor:
Total number of incidents raised in a month
Average resolution time for major incidents
Downtime caused by major incidents
Incidents that could be avoided with a knowledge base
Average rating received by IT support agents
Tracking these numbers will help you proactively address potential issues and save your business from the impact of downtime. Make sure you generate in-depth reports and share them with key stakeholders for greater transparency.
Read More: 15 Help Desk Metrics to Improve Customer Support
10. Cultivate the Right Support Culture
Do your agents run away from taking ownership of major incidents? Do they play the blame game when SLAs are violated?
While ITIL incident management best practices focus on automation tools, communication channels, escalations, etc., you must also attempt to build the right support culture.
You need to create a culture where agents do not fear taking responsibility for their work and are open to feedback. Every incident can help your business learn and improve in the long run. After all, there is wisdom in learning from failure.
Encourage agents to investigate what caused the issue instead of "who." This will help your team focus on root-cause analysis and investigation instead of blaming each other for the issue. Moreover, managers must reward agents who give their heart to their work and deliver consistent performance.
Improve IT Support With Incident Management Best Practices
Incident management might be a time-consuming process but it should activate panic mode. With the help of incident management best practices, you can make the process effortless and resolve issues without breaking a sweat.
Begin by understanding what the term "incident" means to your business. Hire people with the right skills, share regular updates with end-users, revamp your internal knowledge base, and conduct root-cause analysis to prevent similar incidents in the future.
But that's not all. You can invest in IT help desk software to automate your incident management process. Easily assign tickets to agents, track who is working on what, generate smart reports, and delight end-users.
Do you want a free Help Desk?
We have the #1 Online Help Desk Software for delightful customer support