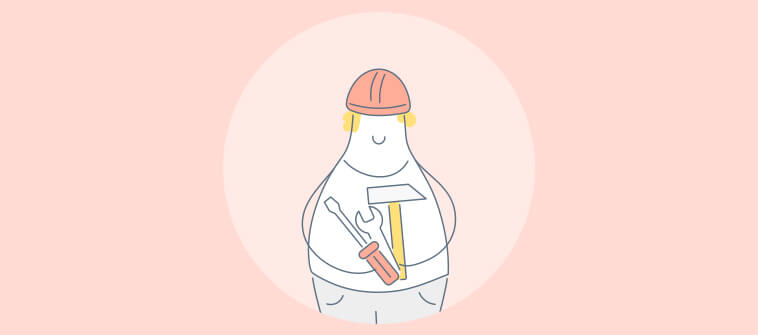 Right from daily-use office printers to complicated IT servers — modern organizations are heavily dependent on IT services.
No wonder a majority of businesses are adopting the best ITSM tools to build and maintain a strong IT ecosystem, enhance employee productivity, reduce IT risks, and improve the end-user experience.
But here comes a challenge.
A single Google search of the "best ITSM software" can give you thousands of results. In such a scenario, how do you find the tool that can perfectly match your needs?
Well, don't worry, as we have done the heavy lifting for you. After rigorous research, we have handpicked the top 15 ITSM tools that will make your life much easier. In this blog, we will discuss the best ITSM systems and explore their top features as well as prices.
15 Best ITSM Solutions for Enhanced IT Support
Finding the perfect ITSM solution for your team means scanning through hundreds of software comparison platforms, product websites, user reviews, etc. To make your job easier, we have curated a list of 15 tools that can enhance your IT service delivery.
ProProfs Help Desk is one of the best ITSM tools that can capture IT issues and requests from multiple channels, such as email, help center, live chat, web forms, and others. The best part is that ProProfs enables ITSM principles and processes without the typical ITSM tool complexity so that your business can get started in minutes.
To take your organization's knowledge management to a whole different level, you can create an intuitive employee self-service portal. The portal can contain important employee handbooks, documentation, FAQs, guides, etc., to help them resolve issues at their own pace. Support managers can measure performance with the help of important metrics such as average response time, ticket volume, user satisfaction, rated tickets, and more.
Top Features of ProProfs Help Desk:
Automatically route IT tickets and issues to relevant agents and teams
Create an internal knowledge base for your employees and reduce ticket volume
Share CSAT, NPS, and other feedback surveys with end-users
Leverage AI-powered chatbots to assist users even when your team is unavailable
Break complex IT support tickets into multiple child-tickets
Why We Picked It:
Leverage AI-powered chatbots to assist end-users 24×7.
The tool comes with a simple email-like interface.
Pricing:
Starts at $20/user/month (Single plan with all premium features)
When it comes to ITSM ticketing systems, Zendesk has become a popular name among both small and large companies. Its powerful automation features help IT teams manage incidents, events, problems, and service requests from a single, intuitive dashboard.
With Zendesk, you can create a self-service employee knowledge base and free your team from password reset requests and other common IT problems. Moreover, you can align your reporting to ITIL best practices by capturing metrics such as first response time, ticket backlogs, and more.
Top Features of Zendesk:
Manage all IT incidents, events, problems, and service requests
Solve common user problems faster with canned responses called macros
Keep track of phones, computers, monitors, and other IT assets
Integrate with powerful IT tools like Oomnitza, Okta, OneLogin, Myndbend, and more
Generate reports on incidents, problems, and change requests
Why We Picked It:
The tool comes with hundreds of integration options.
You can create AI-powered bots to automate your customer support process.
Pricing:
Starts at $49/user/month
Salesforce Service Cloud is designed to help businesses scale their IT service with automation and enhance productivity with artificial intelligence-powered workflows.
Proper case management features allow your team to resolve end-user cases much faster. All your agents can stay connected to all the ongoing activities and quickly access the information they need to offer delightful support.
Top Features of Salesforce Service Cloud:
Leverage AI-powred ticket routing recommendations
Help end-users find critical answers on their own with a self-service portal
Monitor field service agents with a dedicated mobile app
Receive customer activity alerts and updates
View every customer interaction in a chronological timeline
Why We Picked It:
In-built CRM features can help agents get complete context.
Salesforce offers a catalog of instructional material to help users make the most of the solution.
Pricing:
Starts at $25/user/month
Solarwinds offers a modern ITSM system to manage the delivery of IT services. With the help of this tool, you can create a service catalog that lists all IT-related services that can be performed for, by, or within your business.
To streamline work operations across various departments, you can create an employee service portal. All your employees can easily track the progress of their tickets and view the SLAs pertaining to their requests. Empower end-users to resolve issues by offering a knowledge base that contains important resources such as step-by-step help articles. FAQs, tutorials, and more.
Top Features of SolarWinds Service Desk:
Organize, manage, and prioritize incoming support tickets.
Create a service catalog to standardize request and fulfillment processes
Manage IT assets such as hardware, software, POs, and more
Create a service portal for end-users to submit tickets and requests
Address problems from anywhere and at any time with the Solarwinds mobile app
Why We Picked It:
Resolve incidents from anywhere using the service desk mobile app.
Allow users to address routine questions using a knowledge base.
Pricing:
Starts at $39/user/month
SysAid is one of the top IT service management tools with built-in remote control and advanced automation capabilities. The tool can help you support your remote IT support team even during these unprecedented times.
SysAid's robust asset management feature can help your business view, secure, and manage your IT assets directly from within the service desk. Having reliable asset data at hand leads to better ticket management and faster issue resolution. In addition to this, you can run standard or custom reports to monitor incidents, service requests, problems, changes, IT assets, and more.
Top Features of SysAid:
Remotely access your work desktops and data with the SysAid Remote Desktop feature
Track your IT asset hardware and software inventory
Boost team productivity with automated routing, escalation, and end-user notifications
Create a dedicated knowledge base with how-to solutions for end-users
Easily integrate with third-party software applications such as Salesforce, Google Apps, etc.
Why We Picked It:
SysAid helps you compare your firm's IT performance against other companies.
Generate in-depth reports on service quality and IT assets.
Pricing:
Get in touch with the company for a quote.
As one of the leading service management tools, HubSpot offers a versatile universal inbox that gives sales, marketing, and customer support teams a unified space to view and manage all conversations. All support reps can have complete transparency and see which ticket demands urgent attention.
Whit HubSpot, you can set ticket routing rules to assign tickets to specific agents or distribute them evenly across all team members. Moreover, with the help of filters, you can effortlessly find the conversations you want to see.
Top Features of HubSpot Service Hub:
Encourage self-service by creating a library of help articles
Automatically assign chat messages to relevant people in your team
Customize and filter reports to measure team performance
Use the HubSpot mobile app to provide assistance on the move
Monitor your NPS to identify your loyal customers
Why We Picked It:
Automated feedback surveys make it easier to monitor the end-user experience.
Integrates seamlessly with HubSpot CRM.
Pricing:
Starts at $450/month
HaloITSM is another remarkable ITSM software that empowers your IT team to deliver ITIL-aligned services across the organization. The tool makes it easier for IT support agents to manage incidents, automate workflows, and meet SLAs.
With HaloITSM, you can create a vast self-service portal for IT users. They can find solutions to common problems on their own without contacting your team for assistance. You can even allow users to request the services they need using this portal.
Top Features of HaloITSM:
Turn solutions into articles and build your knowledge base
Improve self-service content with keyword indexing and rich formatting
Attach files to IT incidents or requests
Allow end-users to track the progress of their requests
Create multiple SLA groups based on response and resolution times
Why We Picked It:
You can easily track SLA violations.
Investigate the root cause of issues to improve business processes.
Pricing:
Get in touch with the company for a quote.
Freshservice is known for its robust ITSM service desk that offers features such as a service catalog, incident management, asset management, knowledge base, and more. You can quickly deploy your service desk and develop enterprise-grade customizations without the need for any coding.
With Freshservice's change management features, you can plan changes in a few clicks and allow leaders to approve and evaluate changes. The tool is also known for its simple yet impactful reporting features. For instance, managers can organize reports based on their potential impact, type, or department to easily track service desk performance, identify problems, and make informed decisions.
Top Features of Freshservice:
Create a user-friendly service catalog for users to place requests in no time
Start a conversation with your teammates from within a support ticket
Keep track of all your IT and non-IT inventory in a single place
Generate automated reports for incidents, changes, and assets
Integrate with third-party apps such as Slack, Zoom, Dropbox, etc.
Why We Picked It:
Resolve tickets on the move with dedicated mobile apps for Android and iOS.
New users can get a 21-day free trial.
Pricing:
Starts at $19/user/month
TOPdesk is one of the popular ITSM ticketing tools that should be on your list. The tool makes your IT support effortless by acting as a single platform to manage all your user requests, IT assets, and workflows.
With its robust incident management features, you can keep track of all incoming requests, automatically assign tickets to specific agents, and share notifications through automated emails. Managers can easily view which assets their organization has, who are using them, and when they need replacement– all in one dashboard.
Top Features of TOPdesk:
Track your IT team's availability and workload
Create a self-service portal to allow end-users to submit and track tickets
Schedule and manage all your IT projects effortlessly
Apply barcodes on IT systems and scan them to automatically import data
Support your customers in real-time with live chat
Why We Picked It:
Get over 90+ integration options.
Use the mobile app to track tasks on the move.
Pricing:
Get in touch with the company for a quote.
Jira Service Management empowers multiple business departments, from IT to HR help desk, to set up a service desk and manage user queries. Your business can finally look to avoid the complexity of traditional ITSM solutions and deliver meaningful support experiences.
As one of the best IT management software, Jira Service Management empowers your employees to find answers to their basic questions using an internal self-service portal. Its knowledge base called Confluence can surface relevant articles to help employees get the solutions they need without any agent intervention.
Top Features of Jira Service Management:
Track the complete lifecycle and ownership of assets
Easily respond to, resolve, and continuously learn from incidents
Resolve requests based on priorities and SLAs
Use 300+ pre-built form templates to collect all the information you need about a request
Access ITSM features on the movie with Jira's mobile app for Android and iOS
Why We Picked It:
Great integration options with third-party tools.
Powerful features that facilitate team collaboration.
Pricing:
Starts at $21/user/month
Spiceworks is a free ITSM software that helps you keep tight control on IT incidents and tasks. With ticket collaboration features, agents can share tickets with their trusted peers and work on the ticket together.
You can create a user portal and customize it to help users help themselves. Your employees or customers can submit tickets, track the status of a ticket, and get the information they need within seconds. Moreover, IT support agents can discover the devices on your network automatically with the help of Spiceworks IP Scanner.
Top Features of Spiceworks:
Allow users to share IT requests via email, phone, user portal, or mobile app
Use ticket rules to auto-assign tickets to your experts
Use custom fields to track additional information about tickets
Provide multi-site support for your clients based in different locations
Choose between cloud or self-hosted help desk based on your requirements
Why We Picked It:
Users can track all ticket activities in one place.
You can use custom fields to add additional information about tickets.
Pricing:
Spiceworks is free for all users.
ManageEngine ServiceDesk Plus is used by thousands of businesses to resolve downtimes and improve the end-user experience. With powerful incident management, service desk agents can track the progress of incidents, meet SLAs, and resolve issues proactively.
Unlike most ITSM tools, ServiceDesk Plus allows you to track all your IT projects in one place. For instance, you can get 360-degree visibility into all your ongoing IT projects, assign tasks, monitor progress, and meet deadlines effortlessly.
Top Features of ServiceDesk Plus:
Build an accurate database of IT assets used in your organization
Manage resources to keep your IT projects within the budget
Showcase your services to end-users with a service catalog
Streamline the planning and execution of changes
Create a knowledge base to reduce incident ticket volume
Why We Picked It:
You can easily customize workflows according to your needs.
The ticket analysis tool helps you manage your IT technicians' performance.
Pricing:
Get in touch with the company for a quote.
InvGate Service Desk stands apart with its visually appealing ticketing system and advanced reporting capabilities.
With InvGate, you can empower agents to provide better service with clear incident prioritization based on SLA, urgency, and department. It also features gamification, as well as a knowledge base to bolster the knowledge of IT support staff and improve the speed of issue resolution. A visual workflow designer allows you to define automated workflows to manage requests more efficiently.
Top Features of InvGate Service Desk:
Centralize support for multiple departments such as IT, HR, Legal, and Facilities
Create a customizable self-service portal for end-users
Provide support directly from Microsoft Teams
Integrate with InvGate's IT Asset Management tool
Can be deployed on-premise or in the cloud
Why We Picked It:
Track hardware and software related to each incident
Easily customize tool alerts and notifications
Pricing:
Get in touch with the company for a quote.
14. BMC Helix
BMC Helix ITSM is an industry-leading service management tool that uses intelligent automation to help your business adopt the various ITSM best practices and principles. Using this tool, you can increase efficiency and stability for all your IT infrastructure and services
BMC Helix ITSM takes user experience to a whole different level. Its popular persona-based UX can be optimized across devices and allows you to deliver personalized support experiences at scale. Moreover, with its proactive problem and incident management features, your team can find potential issues and resolve them to avoid impact on business operations.
Top Features of BMC Helix ITSM:
Identify issues proactively and prioritize them based on business urgency
Add robust multi-media content to your knowledge base for enhanced support
Over 90 out-of-the-box reports to get insights quickly
Identify asset purchasing opportunities
Deliver users a consumer-like service catalog for easy access to IT services
Why We Picked It:
Make the most of a drag-and-drop change calendar.
Create an intuitive service catalog for end-users.
Pricing:
Get in touch with the company for a quote.
ServiceNow is another robust IT service management software that can help your team identify, track, resolve high-impact incidents, and improve agent efficiency. With this tool, you can automatically categorize and route issues to the correct resolution team using machine learning.
You can leverage Virtual Agent, an automated conversational chatbot, to resolve repetitive IT service tasks and requests. In addition to this, ServiceNow allows you to set business expectations right from the start and gain visibility into your IT team's service commitments with Service Level Management.
Top Features of ServiceNow:
Track and manage all vendors from a single dashboard
Enable employee self-service for better experiences and lower costs
Collaborate to investigate issues and restore service quickly
Use performance analytics and reports to enhance accountability and make smarter decisions
Leverage the mobile app to make it easier for employees to work from anywhere
Why We Picked It:
Visual task boards offer you better visibility.
You can easily define agent roles and responsibilities for efficient work management.
Pricing:
Get in touch with the company for a quote.
Rise Above IT Challenges With the Best ITSM Software
As modern businesses shift and evolve rapidly, the need for strong IT service management (ITSM) has become paramount. Right from managing your IT assets to making long-term technological decisions, ITSM tools are revolutionizing how businesses operate.
While searching for the best ITSM tool, always look for standard features such as ease of usage, cloud hosting, incident management, asset management, and a self-service portal. As a matter of fact, strong automation capabilities can help your team achieve more in less time.
If you are looking for an affordable yet feature-rich tool to manage your numerous IT issues and requests, look no further. ProProfs IT help desk can help you capture and track all IT-related problems and equip your team with all the features they need to deliver delightful support experiences.
Do you want a free Help Desk?
We have the #1 Online Help Desk Software for delightful customer support