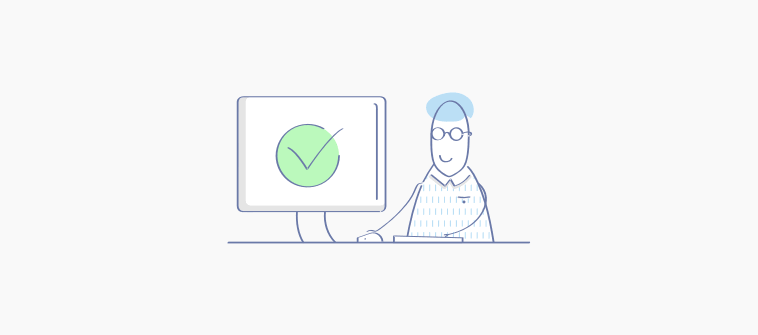 Do you remember any situation where you switched your telecom service provider just because they were not responsive enough to your support-related queries?
If yes, there you go!!
What made you switch? What were you actually looking for?
Well, it's a one-word answer: High-Quality Customer Service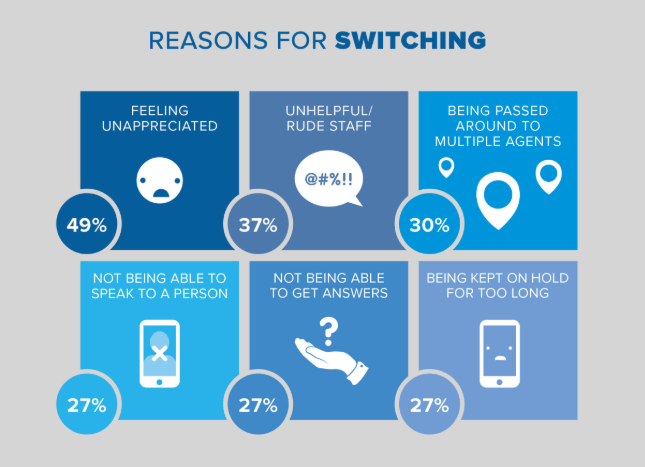 If you make customers unhappy in the physical world, they might each tell 6 friends. If you make customers unhappy on the internet, they can each tell 6000 friends.- Jeff Bezos
Customer Service: A Glance
In the era of the internet and social media, unhappy customers are a nightmare for companies looking forward to growing and expanding their business. When we talk about customer service, we refer to the backbone of business development. Poor customer service hits your business goals and negatively impacts your brand image. Ultimately, it also reduces your business revenues if you are not following standard customer service practices.
As you can see from the above image, poor customer experience is not an acceptable fact for any customer. It can result in:
Loss of Market Share

Loss of Brand Equity

Loss of credibility
Being a customer-centric company is the only way for businesses to be #1. None of us want to disappoint our customers. Instead, we keep developing new ideas to improve the same. There are many ways to improve this relationship, but it sometimes varies depending on the market and customer expectations.
But, there are some water rules that need to be set before you start answering customer questions. Such water rules are known as customer service principles.
Let us discuss 22 customer service principles that must be considered beyond all your business priorities.
#1. Put Yourself In Your Customer's Shoes
According to a survey, US companies lose more than $62 billion annually due to poor customer service.
To feel the pain points of a customer, you need to put yourself into their situations and analyze the complexity of their issues. This way, you understand their requirements and deliver the best possible resolution. Basically, you need to drop the one-size-fits-all strategy while running customer service operations.
#2. Empathize With Your Customers
According to the survey of Businessolver State, 91% of CEOs believe empathy is directly linked to a company's financial performance, while 93% of employees say they're more likely to stay with an empathetic employer.
One of the fundamental principles of customer service excellence is to be empathetic to your customers, both with voice and action. You can achieve this only if you listen to your customers intently and provide reasonable solutions to their issues.
While listening to your customers' issues, it is vital to feel their inconvenience and acknowledge the same in a supportive manner. Treat your customers as someone you love to talk and help – by listening, showing care, and providing resolution for the situation at hand.
#3. Do It Right – At The First Shot
Providing resolution to your customers' problem on the very first contact makes them delighted and gives them a good impression of your brand. They will start looking for you every time they are stuck with an issue. Such approaches build a bond of trust between you and your customers, which is everlasting.
Benefits of providing first contact resolution are:
Delighted Customers

No Repetitive Calls

Cost Savings
When we talk about quality customer service principles, it is imperative to understand the needs of the customers and try to fulfill them in the first touch. Customers do not tend to accept delays in resolution. Instead, they can be disappointed if they have to contact multiple times for an issue. The principles that we discussed above should be your three key principles for excellent customer service; however, the list goes on.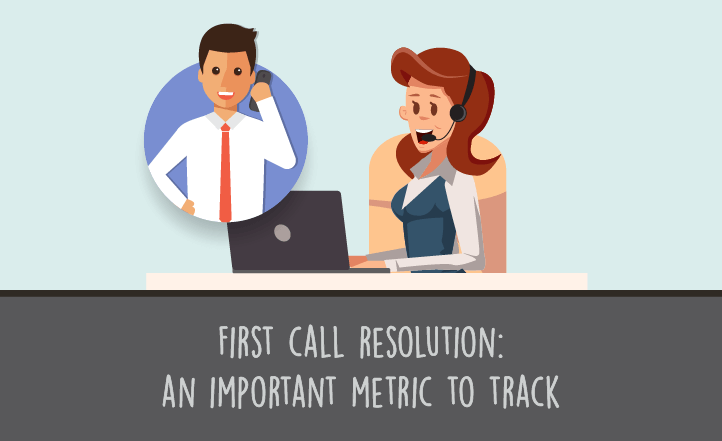 #4. Admit Your Mistake (Even if You're NOT At Fault!)
Everyone makes mistakes. But, the only way you can get over mistakes is by not focusing on the problem. If you, as a customer agent make a mistake, it is essential that you take ownership and let the customer know you will take care of it.
Here's an example of how your agents must connect with their customers in such a situation:
This is my fault, and the way around it is quite simple. Before we talk about how to solve this, I would like to apologize for the inconvenience. I take full responsibility for my actions. The solution to this is…
This way, your customers feel valued and understood. Not only that, admitting your mistakes conveys a sense of credibility to the customers and helps them understand that you putting in all the efforts to solve their issues.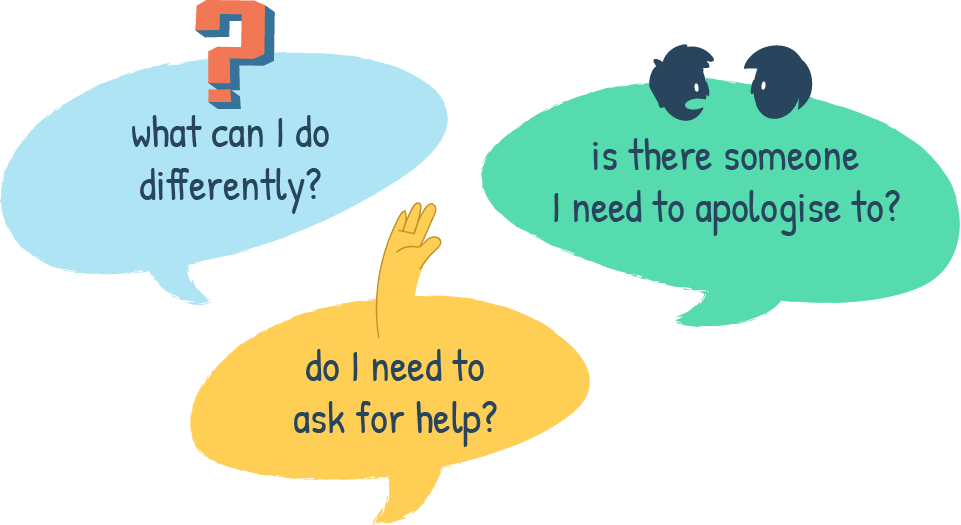 #5. Never Raise Your Voice On-Call
"Hey! I told you this is the only way you can get this done. What's so hard to understand? Just do it!"
"That's alright; I can walk you through the process again if you like. It is a little complicated, so don't worry. We will solve this together."
Do you see the difference in the tone and speech in these two responses?
What would you feel if a customer support agent said the first statement to you? Would you take that positively?
No, right?
When we talk about the principles of customer service excellence, it is essential to know how to interact with your customers. The second statement is the ideal way to handle a specific conflict on a call. So, make sure you never raise your voice when talking to a customer. Count to 10 and take deep breaths before reacting to the situation. Be the better person and overcome the problem without losing your head over the issue.
#6. Ask Your Customers For Feedback
If you handle every situation with peace and a customer oriented approach, and you are sure that the end result is a happy customer, then you can confidently ask customers for their valuable feedback. There is no way that a pleased customer will deny you a rating or a YES/NO response to your feedback related questions.
Adopt a neutral strategy while asking for feedback from your customers. Let's take a look at a few examples of how you can procure feedback from your customers:
What did you like the most about our customer support?
How would you like to rate our support execute?
What could we improve in our customer service to help you serve better?
Don't force the customer to answer, rather seek information and make them feel valued. The most important thing that customers need to know is that their opinion really matters.
#7. Honestly Admit if You're Doubtful
There is no shame in admitting you don't know the answer to a question, especially if you're a customer support agent.
A support agent is supposed to be a know-it-all, but in case you don't, simply admit that you need a little time to give an exact answer. This will not make your customers' angry or agitated. On the contrary, they feel you value them enough to cross-check the possible solution and ensure that they receive an absolute resolution to their problems.
#8. Get Product/Service Training
You can't offer delightful support to your customers if you don't know what you are offering!
Whether you sell products or offer a service, it is important to have thorough knowledge of every single product/service. This way, even if a customer asks a complicated question, you can give an answer in confidence.
A few common things you need to get a proper training in are:
Product purchase process

Return policies

Service policies

Pricing plans

Common service issues & how your company deals with them

Discount offers
#9. Don't Focus solely on Completing YOUR Goals
It is important to understand that as a customer support agent, your teams' aim is to make your customers happy. So, even though you may have a set goal for a month, for example:
You need to delight 20 customers per month with exceptional customer service.
But, you see a fellow colleague of yours is having trouble in solving a customer's issue. What do you do?
Do you:
Ignore it and go back to completing your goals?

Help him out and solve the customer's issue?
YES! You solve the customer's issue as a team!
The main goal of your team is not meeting the individual numbers, but to ensure that you don't lose out on customers. So, forget the numbers and focus on customer delight.
#10. Give Your Conversations a Personal Touch
"Hey Rhonda, we haven't heard from you in awhile! My name is Rodgers, how may I help you today?"
Isn't that a great way to start a conversation with your customer?
Greeting your customer using their name and addressing the time frame in which they have contacted your company reassures your customers of the fact that they matter.
No matter what, all customers' really want to feel special and valued. So, start customer conversations in such a manner, give it a personal touch, and see the magic!
#11. Go the Extra Mile
Not many people go out of their way to help someone.
Imagine a support agent reaching out to you, in the middle of nowhere, and asking whether you need help with a problem you are actually facing at the moment?
Confusing? Let me give you an example:
While searching for a specific TV model online, but can't seem to figure out how to find the right one on a website. At that instant, a support agent contacts you via call or chat asking if you need any help, would you, as a customer, be impressed?
Hell yes. So, go the extra mile and connect with customers to resolve their potential questions.
#12. Don't be in a Hurry to Cut the Call
Never talk to a customer to simply end the call. Yes, it is crucial to not spend a lot of time in understanding a customer's issue and resolving it, but hurrying them will only make things worse.
Time, when on-call with a customer, doesn't matter. Let the customer take their time in explaining the problem. Don't cut them off or guess what the problem they are facing. Even if it takes longer for them to explain, be patient and listen.
#13. Improvise Your Conversations According to Customers
Every customer you deal with when solving their problem is different. Some might have the knowledge needed to understand the issue in a technical way, while others might be unaware of even the basics.
So, how do you deal with such a huge variety of customers?
You improvise.
When a customer contacts you or when you contact them, the first 5 minutes is enough for you to understand what kind of customer you're dealing with. After understanding this, it is essential that you improvise the conversation accordingly.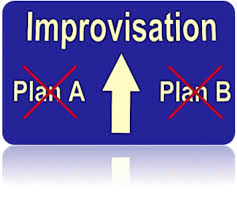 #14. Keep Improving Customer Service Strategies
Having customer service principles and practices are crucial, but improving upon existing strategies is essential to deliver better customer experience. Delivering customer experience the same way and with the same tactic you've been using for years will get you nowhere.
Keeping up with the upcoming trends and ensuring you're better or one step ahead than your customers is crucial to stay in the game.
So, ask customers' for feedback by creating insightful surveys and see where you can improve. Once you know, you can improve your strategies and offer exceptional customer service.
#15. Take Ownership & Proactively Solve Customer's Problem
Along with admitting your fault, it is also important to not solely focus on that. Take ownership and focus on the solution. Ask yourself questions like:
What's the problem?

What all needs to change?

How can we bring about the change?

Is there any way we can solve the situation without making any changes?
Once you have the answers to all these questions, you'll know what to do and how to deal with a situation proactively.
#16. Build Relationships With Your Customers
Customer support is not all about resolving customer issues, it is all about leaving a mark.
If I ask you which brand offers you the best customer service, what will you think of?
What aspects will you consider when finalizing on a brand that you believe offers exceptional customer support?
The one this you'll always remember is how they helped you resolve your issue. But, you will also remember how specific support agents saw your problem as their own and made sure you got what you wanted, as a customer.
So, it is the relationship that customers remember when talking to support agents.
#17. Never Hang Up on a Customer
Another BIG no-no. You are providing a service to your customer, and that's why you need to ensure you keep a level head and never hang up on any customer. No matter what they do or say, you need to handle the situation professionally.
There are exceptions where a customer might be too angry to comprehend what they are saying, in such cases take charge but subtly. Be polite but stern. That way, your customers will know that you are going to provide a reasonable solution but talking rudely or hastily will lead them nowhere.
#18. Take Follow-Ups Post Issue Resolution
Your job doesn't stop after resolving an issue, you need to take follow ups and ask customers about their experience.
Did they like how you solved their problem?

Did you meet their expectations?

How can you improve?
These are a few common questions you must ask your customers post issue resolution. The ideal way to do this is by sending out a survey to your customers via a robust survey maker. That way, everything is automated and customers receive a survey instantly after the issue is resolved.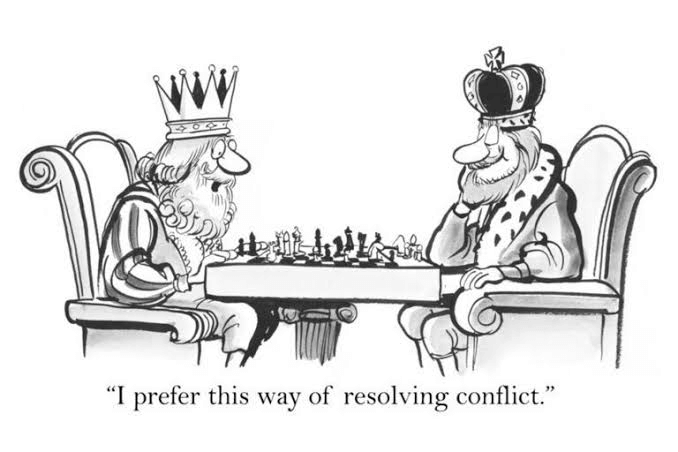 #19. End the Conversation on a Good Note
Understanding high quality customer service principles, practices, and attributes is essential. One crucial customer service practice is to always end conversations on a good note.
Even if you don't provide a reasonable resolution to your customer and need a little time to get back to them with a better solution, always give them a time frame. Don't keep your customers waiting for your call.
In cases where you have the solution in hand and are ending the call, simply say "hope you have a great day ahead!" is all you have to do.
#20. Have a Specific Process in Place
Defining a process to make sure you , your team members, and other departments know how to deal with a specific customer service situation is crucial. Having a predefined process eradicates any possibility of confusion and ensures that you offer delightful customer service.
Deploying a help desk software to streamline the entire customer service process is the ideal way to go. Right from when a customer contacts you to monitoring the customer's query to resolving their questions instantly – everything can be taken care of on one dashboard!

#21. Leverage Social Media
Social media is the heart of customers. Most people talk about their customer experiences on social media, especially Twitter. That's why, it is not only important to keep an eye for unsatisfied customers and apologize for the bad experience. But, it is crucial to ask customers on your official social media channel on how you can improve.
Another way to reach out to your customers is by posting happy customer experiences and how your agents resolved and dealt with bad customer experiences in a positive manner. Way to get ahead and increase your brands' name!
#22. Deploy the Right Tools
For offering delightful customer service, you must deploy the right tools. But, how would you know what tools you need to ensure you have everything in your arsenal?
Well, the most important tool you need is a help desk software that offers all the features needed to take care of customer questions as tickets. A few such software also come with live chat and knowledge base, allowing customers to reach out to your 24/7 or answer their questions themselves.
Another tool that's crucial to consider is a survey maker software. This way, you can automatically keep gaining insight into your current and potential customer's mind and how they perceive your brand.
Do you want a free Help Desk?
We have the #1 Online Help Desk Software for delightful customer support