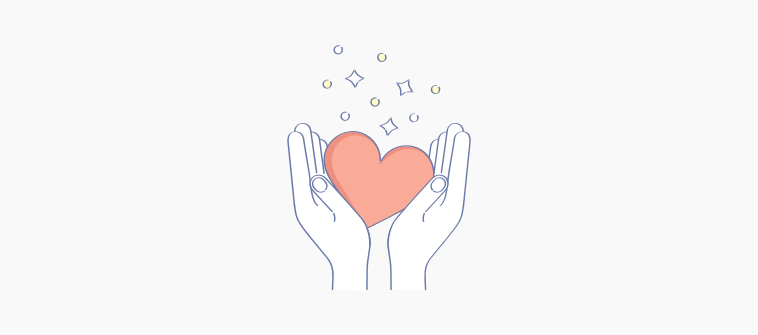 Patients today make healthcare decisions based on customer service, accessibility, and cost. In fact, they need self-service access to healthcare-related content and demand a friction-less appointment scheduling process.
Amidst rising patient expectations, Improving customer service in healthcare is a sure-shot way to touch the hearts of your patients.
Healthcare organizations need to raise their performance standards and engage with their patients through varied touchpoints, like chat, mobile, email, and so on.
Employing a help desk software counts as another practical means of improving customer service in healthcare.
Now let's read this blog to further understand how to improve customer service in healthcare and its importance for both patients as well as healthcare companies.
Let's go!
What Does Providing the Best Care Mean?
In the healthcare industry, patients and their families are always looking for top-notch care. Many people have the misconception that quality care is always expensive. However, in reality, quality care is always patient-centric.
In healthcare, the best care simply means providing care in an affordable, safe, and effective manner. However, there is a little more to it. The best care is one that not only encompasses quality care but also focuses on timely customer service assistance.
The best care = Quality medical care + Quality assistance
For instance, let's assume that you need to visit your dentist for a root canal treatment. The dentist uses his best-in-class equipment to perform the treatment, shares teeth care tips, and makes you feel no pain at all. But due to some reason you are not happy. What went wrong?
Before the treatment, you got a message that your appointment has been rescheduled and postponed by an hour. When you tried contacting the help desk team, they were too lousy to respond and had no answer. Not the best customer service experience!
Therefore, the best care should always involve quality customer assistance.
Why Customer Service Is Important to Healthcare Companies?
For a holistic medical experience, excellent customer service is a must. Here are some crucial points that highlight the importance of customer service in healthcare:
1. Better Patient Engagement and Experience
Customer service in the medical field is a great way to keep your patients healthy, engaged, and involved. In fact, you will be surprised to know that a patient's greater engagement results in improved health outcomes.
An important study conducted by the College of Technology at Eastern Michigan University found that improved patient engagement is associated with better patient-perceived health outcomes.
Every medical business needs to realize that with exemplary customer service they can turn lifeless transactions into meaningful relationships. Your goal should be to ensure maximum involvement where patient values drive business decisions. This will surely lead to enhanced engagement and delightful experiences.
2. Uncover Patient Pain Points
Quality customer service goes way beyond your staff greeting patients with a warm and welcoming smile. It has to do a lot with uncovering patient pain points, challenges and resolving them for a better experience.
To understand how to improve customer service in healthcare, you need to regularly ask your customers what changes they would like to see. In fact, asking patients to rate their overall experience of interacting with an agent or receiving care can have massive benefits.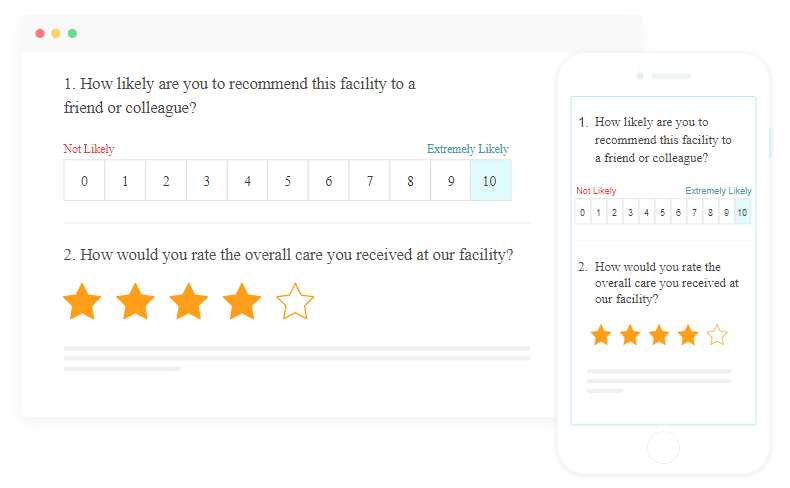 Surveys are a great way to uncover patient pain points. After analyzing the survey responses, your healthcare business can realize what exactly is going well and what all needs to be improved.
3. Happy Patients are More Likely to Promote Your Healthcare Facility
The better experience your patients get at your medical facility, the more likely they will recommend your business to their friends, family, and coworkers.
According to a study by Nielsen, 92% of consumers around the world say they trust word-of-mouth or recommendations from their close friends and family, above all other forms of advertising.
Word-of-mouth is gaining tremendous value in today's digital era. There is no doubt that building a patient-centric culture will help you leverage positive word of mouth. Now, we all know that many patients have a loyal relationship with their doctors or other medical assistants. Once this loyalty is established, patients will not think twice before recommending your healthcare brand to others.
4. Timely & Accurate Healthcare Customer Service Can Save Lives
In the healthcare industry, the margin for error is perhaps the lowest. A slight delay in assistance or the sharing of wrong information with patients might prove to be life-threatening.
Imagine a patient called you to inquire about the dosage of prescribed medicine. The customer service assistant was already managing multiple patients and in a hurry recommended the wrong dosage. Now, this single instance of wrong information can prove to be fatal for any patient.
The truth is that timely and accurate customer service can save lives and the hard-earned reputation of your brand. Your business can also be saved from unprecedented lawsuits and legal complaints.
Why Customer Service Is Important to Patients?
The focus of healthcare companies has shifted from short-term profits to long-term patient-centric care. No wonder patients are engaging with businesses that cater to their rising expectations. Let's look at four ways in which customer service is important to patients:
1. Patients Can Make Better Purchase Decisions
Patients are consistently buying healthcare products to improve their health. Not only patients, but even healthy people are actively buying more products that help them sustain a healthy and disease-free lifestyle.
For instance, during the COVID-19 pandemic, a lot of people were browsing the internet to buy PPE kits, sanitizers, oximeters, infrared thermometers, and other medical products. Since people had no prior experience of buying such products, they had dozens of questions running on their minds.
Exemplary customer service in the medical field can help patients make sound purchase decisions. Whether it is related to price, expiry date, usage, or safety, customers can get all their queries answered in a timely manner.
2. Effortless Appointment Scheduling
Hassle-free appointment scheduling is one of the best examples of excellent customer service in healthcare. In fact, it can make a huge difference in the way people perceive your brand and recommend your business to others.
But you will see a lot of patients get uncomfortable with the mere idea of scheduling an appointment. Why is this so? Well, in the medical industry, appointments are susceptible to change due to factors such as doctor unavailability, emergency cases, and many other reasons.
However, with the help of superior customer service, your team can allow patients to book their appointments online at any given time. You can share proactive alerts and messages with patients to update them about any changes. Even during check-ins, you must look for ways to reduce the wait times for an effortless healthcare experience.
3. Stress-Free Medical Treatment
Whether you are a teenager or in your 90s, we all know how stressful a doctor's appointment can be. In such instances, poor customer service can add to the already built stress and raise havoc for the patient and their near and dear ones.
On the other hand, good customer service can make all the difference even when receiving routine care. Imagine a hassle-free experience of buying your medicines online or a polite customer service agent who listens to your symptoms and books an appointment with the right department.
When all the information patients need is readily available, all their queries are resolved in time, they can finally have an overall stress-free medical treatment.
4. Smooth Post-Treatment Follow-Ups
The customer service healthcare experience is incomplete without regular follow-ups.
Unlike other industries, following up with patients becomes all the more important when they have gone through treatment.
During follow-up interactions over the phone or email, customer service agents can ask patients whether they are experiencing any side- effects or not. You can even convey information about the recheck appointments, additional medications, tips, and more.
During follow-ups, patients can even share their candid feedback with a healthcare company. Their valuable feedback can make them feel important and realize that their opinions are valued.
How to Improve Customer Service in Healthcare
In the post-COVID world, it has become all the more important to win patient's trust and offer them a stress-free medical experience. Let's quickly look at some of the top healthcare customer service tips:
1. Personalize Every Interaction and Touchpoint
Treating patients like a number is the last thing your healthcare company should do. To improve the standards of your hospital customer service, you must look to personalize each and every touchpoint.
The healthcare experience comprises of various touchpoints such as:
Website visit for research
First point of interaction with appointment scheduling staff
Check-in experience
Waiting room experience
Treatment experience
Rechecking follow-ups
Instead of using automated/recorded voice calls, ask your agents to take sincere follow-ups by personally calling each patient. You can even share personalized emails, newsletters, or birthday greetings. This will help your business build a strong human-to-human connection.
For instance, Orlando Health offers personalized communication to new mothers. Moms can choose topics to focus on such as taking care of a new baby or caring for family members. The company offers personalized emails on such topics and ensures mothers can get their individual questions answered right in their inbox.
2. Develop a Patient-Centric Knowledge Base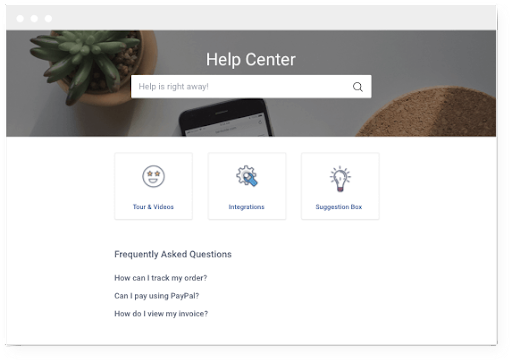 Did you know that around 83% of patients visit the website of a hospital before making an appointment with a doctor?
With the advent of digitization, customers are always looking for the right medical information online. They might have questions related to your operational timings, medicine use, dosage, treatments offered, doctor availability, and more.
Therefore, you must develop a knowledge base that answers all basic customer questions. When customers have 24×7 access to knowledge, they can solve problems and make optimal decisions for their health. Healthcare companies need to manage internal and external knowledge effectively.
Developing a dedicated self-service knowledge base can have several benefits:
Empower people to resolve their basic concerns at their own convenience
Reduce the number of patient issues, emails, chats, or calls
Foster the right knowledge management culture where information is just a click away
Reduce the burden on your team and allow them to focus on more urgent issues
3. Make the Appointment Scheduling Experience as Painless as Possible
While developing customer service programs for healthcare, you must make the appointment scheduling process as effortless as possible. After all, effective appointment scheduling can result in happier patients and increased revenue.
Healthcare companies spent a whopping $342.4 million on appointment scheduling in 2020. But patients are still complaining about slot unavailability, auto-cancellations, and frequent schedule changes.
To rise above such challenges, here are some expert tips you can keep in mind:
Leverage automated medical appointment reminders: Sharing automated appointment confirmations, as well as reminders, can help your business stay on track. You can reduce no-shows and increase the number of visits through better slot utilization.
Use proactive messages to update your patients: In case the doctor is not available or there have been certain changes due to inclement weather, share proactive messages to update patients about the same. This will save your business a couple of hours of phone calls and ensure patients don't have a poor experience.
Ask first-time visitors if they have any questions: We all feel a little nervous when we visit a healthcare center for the first time. To reduce this unnecessary stress on your patients, call them directly and ask if they have any questions related to their appointment.
Use data to understand patient behavior: Capture relevant information that helps you dig deeper into your patients' behavior. How many patients cancel their appointments? What can be the reason for cancellations? How can you remove the bottlenecks?
4. Hire the Right Customer Service Staff
Unlike other industries, the healthcare industry demands special qualities and attributes in customer-facing employees. An agent who shows deep empathy, respect, and politeness can make all the difference in a patient's life.
While hiring staff members for your customer service team, you must look for professionals who have sound knowledge about medical regulations and laws such as HIPAA. An employee with the necessary soft skills and knowledge will give your patients the confidence that they are receiving top-notch care.
Now, it is also important to note that you cannot always find people who have all the required skills. New, as well as existing CS employees, can perform well only when leaders provide them regular and quality training. Your healthcare business must try everything possible to motivate the staff members and create a work environment that reflects positivity and hope.
5. Deploy the Right Help Desk Software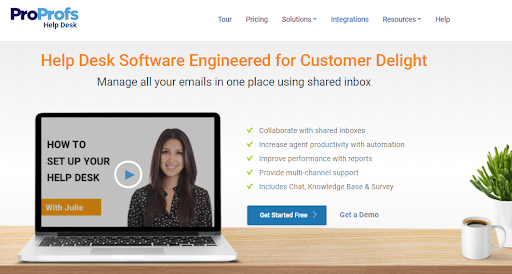 When you observe customer service in the healthcare setting, you will realize that patients demand immediate attention from medical staff. Therefore, responsiveness is an important factor that you cannot ignore if you wish to stay a step ahead of your competitors.
With the best help desk software, you can track the queries of your patients and respond to them instantly. No matter if patients approach your business via email or live chat, you can address their challenges as and when they come.
That's not all. You can periodically share CSAT and NPS surveys with your patients and capture their valuable feedback. Every single response will help you realize how well your agents are performing and where your business can further improve to enhance the overall patient experience.
Read More: Why Help Desk Software is Important for Your Business?
Take Your Healthcare Customer Service to the Next Level
There is no doubt that customer service and healthcare go hand in hand. You might adopt the best healthcare equipment and latest technology, however, without timely assistance, everything becomes lifeless.
For improving customer service in healthcare, personalize every interaction and touchpoint, hire the right customer service staff, develop a knowledge base, and most importantly leverage the right help desk software.
As more and more healthcare options boom in the current scenario, hospital customer service has emerged as a strong brand differentiator. Remember, hospitals that put a strong emphasis on patient satisfaction are more likely to be chosen, trusted, and referred.
Q. How to provide excellent customer service in healthcare?
Treat every patient with quality care and keep them up-to-date.
Schedule your patients in a manner that there is a reduction in the wait time
Ensure that more patients can be seen on a given day
Minimize the front office workload
Educate your patients based on their appointment type
Q. How do you achieve patient and medical staff satisfaction?
By offering exceptional healthcare
By developing innovation
By accomplishing operational excellence
Q. What does your medical support staff need from you?
Access – to patient information
Checklists – to guarantee accuracy and completeness of the information
Workflows – to streamline efficient processes
Flexibility – if patient care depends on IT systems, they should be reliable
Integration across systems – to enable effective sharing of data
Do you want a free Help Desk?
We have the #1 Online Help Desk Software for delightful customer support