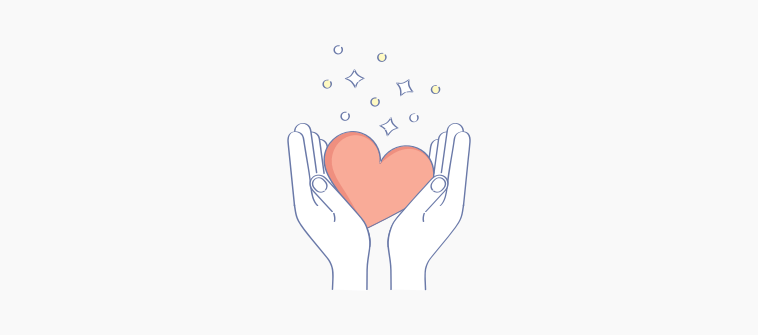 Patients today make healthcare decisions based on customer service, accessibility, and cost. In fact, they need self-service access to healthcare-related content and their personal information.
They prefer making appointment confirmations, receiving health reminders, and educational tips through a website or app. The healthcare industry cannot ignore the importance of customer service.
Did you know?
83% of patients visit the website of a hospital before making an appointment with a doctor.

Around 1 in 20 searches on Google are health-related.
These numbers show how important it is to have a responsive website for the healthcare business.
Healthcare service organizations need to raise their performance standards and engage with their patients through varied touchpoints, like text, mobile, email, and so on.
Employing a help desk software counts as another practical means of improving services in healthcare.
Now let's dig in to learn how to improve customer service in healthcare.
Way #1 – Create a Repository of Customer Interactions
Nothing is as important as comprehending the entire customer journey. You need to understand your patient's pain points and what kind of questions they have from you in general. For this, you need to collect information from each customer touch-point and create a customer interaction repository.
Your customer support operators should have access to past interactions with customers so that they can anticipate their next question or issue. It may even be a request that they may make, but doing so cuts down on the number of calls and subsequently, support costs.
Technology is crucial for modern healthcare and to deliver excellent customer service. You may even use tools to support the end-to-end customer experience. For example, Proprofs Help Desk software features a "reports" dashboard and through reports, you get valuable insights into:
open tickets,

rated tickets,

pending responses,

whether you are getting busier with more tickets, and

if patients have repeated questions.
Being a company into the healthcare sector, you need to offer all the requisite information and tools to your support staff, such as:
Access – to patient information
Checklists – to guarantee accuracy and completeness of the information
Workflows – to streamline efficient processes
Flexibility – if patient care depends on IT systems, they should be dependable
Integration across systems – to enable effective sharing of data
Way #2 – Develop a Knowledge Base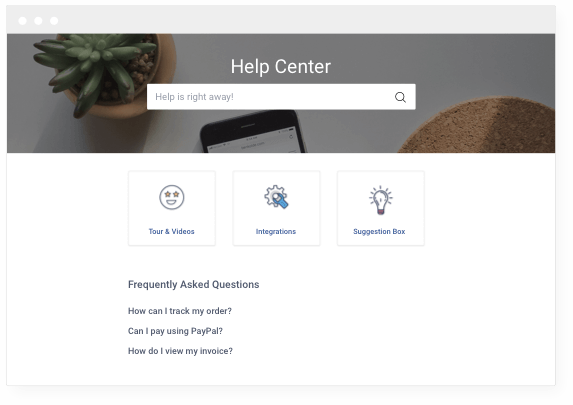 Next-gen customers book their appointments online instead of calling the clinic or hospital staff. That's why there are so many apps today to book appointments and consult with a medical practitioner online. Consumers find it easy to search for local and nearby medical clinics; deciding post checking their website and ratings. Besides, patients often self-diagnose with information available over the World Wide Web.
Only when you have access to knowledge can you solve problems and make optimal decisions in the field of healthcare. Healthcare companies need to manage internal and external knowledge effectively.
The objective here is to:
offer exceptional healthcare

develop innovation

accomplish operational excellence.
An effective and well-thought-out strategy for knowledge management in healthcare helps to attain these goals.
What Knowledge Management Does
Eases decision-making capabilities: Clinicians and managers feel handicapped, whether they lack the knowledge to make decisions or experience information overload. Putting knowledge management systems in place ensures a smooth flow of information, leading to more informed decisions.
Helps to build learning organizations: When it comes to improving customer service, you also need to ask this question – Is your organization learning-oriented?

When learning becomes a routine, it helps to build learning organizations. A well-designed knowledge base enables you to create a data-driven environment that supports learning on the basis of experience. Remember, a supportive learning environment, well-established learning processes and practices, and leadership behavior are the top three essentials for organizational learning and adaptability.
As your employees receive experience-based learning, you can streamline customer care operations and improve the service experience of your customers.
Stimulates cultural change: Encourage ideas and insights that may lead to innovation. The best part of knowledge management is that it stimulates innovation and cultural change. Ideas flow freely and your organizational culture becomes more innovative when you actively manage knowledge base. The healthcare environment of today is highly complex and an effective knowledge management program enables operational managers and clinicians to adapt themselves to changes.
Way #3 – Keep Customers up-to-Date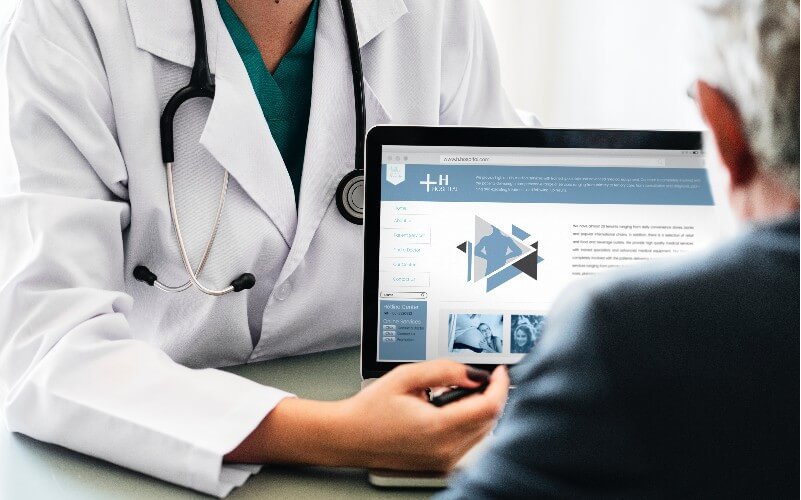 Proactive engagement leads to a 30% decrease in patient no-shows.
It is crucial to maximize patient engagement and retention at all stages of customer interaction. Healthcare systems need to ensure that they offer proactive notifications through email, call, or text messages. You can keep patients up-to-date with their appointment confirmation, ticket status, and test report updates, educational information, and much more. You may even employ a help desk ticketing system for improving customer service in healthcare.
Keeping patients engaged and improving their loyalty is the bottom line here.
Pros of Outreach for Patients
Offer a secure link that enables rescheduling of the appointment, if they deem it necessary.

Send reminders for tests to keep them on schedule.

Supply requisite prior information on insurance to patients.

Provide educational information based on the appointment type.

Offer general information about working hours of the clinic, upcoming events and seminars, new physician announcements, and much more.
Pros of Customer Service for Healthcare Providers
Reduce front office workload with effective patient communication

Minimize wait time of doctors by keeping patients on schedule

Increase number of patients seen

Reduce patients' "no show" rates by lending them the freedom to reschedule their appointments in advance
The Bottom Line
Deliver a quality patient experience that mitigates lost revenue due to factors like attrition or low HCAHPS scores.
As more and more healthcare options boom in the current scenario, hospital customer service can really act like a differentiator. Remember, hospitals that put a strong emphasis on how to improve customer satisfaction in healthcare are more likely to be chosen, trusted and referred.
A few of the frequently asked questions on how to improve customer service in healthcare are:
Q. How to provide excellent customer service in healthcare?
Treat your patients seriously and keep them up-to-date.

Schedule your patients in a manner that there is a reduction in the wait time of doctors.

Ensure that more patients can be seen on a given day.

Minimize the front office workload.

Educate your patients based on their appointment type.
Q. How do you achieve patient and medical staff satisfaction?
By offering exceptional healthcare

By developing innovation

By accomplishing operational excellence
Q. What does your medical support staff need from you?
Access –

to patient information

Checklists –

to guarantee accuracy and completeness of the information

Workflows –

to streamline efficient processes

Flexibility –

if patient care depends on IT systems, they should be reliable

Integration across systems –

to enable effective sharing of data
Do you want a free Help Desk?
We have the #1 Help Desk for delightful customer support starting at $0