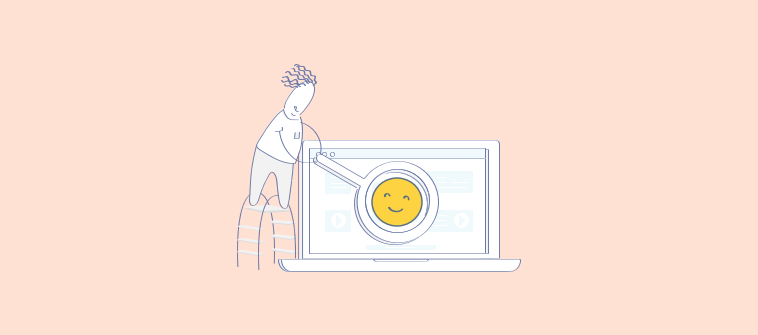 Annually, U.S. companies lose more than $62 billion due to poor customer service. Not surprising, considering Americans tell an average of 15 people about a poor service experience, versus the 11 people they'll tell about a good experience.
Bad customer service has become a major business problem today. It weakens the roots of even a great business and well-known brand.
Let's take an example to understand this better.
Following a trip made from Chicago to Paris, Hasan Syed, one of the customers, was frustrated at British Airways' inability to tackle the issue of lost luggage. Syed thus turned to Twitter and expressed his anger towards the airline.
Instead of responding quickly to the promoted tweet of their customer, the airline giant took eight hours to reply. By that time, around 76000 users had seen the tweet, and it also got featured on Mashable.
To make customer service worse, British Airways replied something straight out of things that you should never say on "Twitter handbook".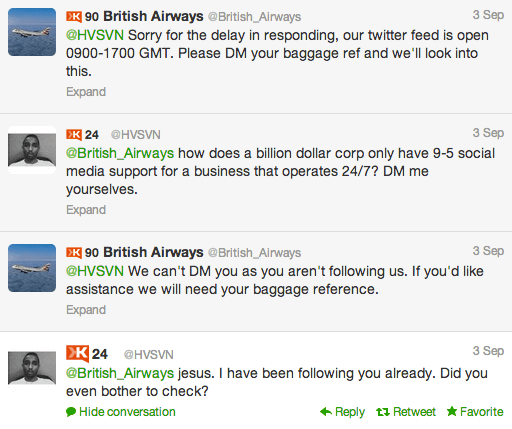 This reply from the airline operator raises the question - "why its customer service was available on Twitter only for limited hours, while the airline operated 24/7?"
After all, when a customer loses the luggage, they expect the issue to be resolved at the earliest.
Proactiveness is the key here. One of the key performance indicators for crucial customer service is the response time. Customers have to escalate the issue and resort to social media channels when they feel the brand isn't responding to their request on time.
People are willing to spend $20 more when an airline responds to them within six minutes.



The purpose of customer service in the business should be clear by now. Now, let us dig deep to learn why it is the primary stepping stone for unprecedented business growth.
Why Is Customer Service Important?
Besides bolstering your business's position in the market, unrivaled customer service brings many attention-grabbing benefits, and we are going to shed light on the top ones, so pay heed:
1. Improves Customer Retention Rate
When you acquire a new customer, it costs you five times more than retaining an existing one. You can increase profits from 25-95% if you increase customer retention by 5%. Your business accomplishes the goal of a higher ROI, as your customers keep on coming back.
But how to create a customer retention strategy that has the power to keep your existing customers engaged and delighted?
Let's have a look at how MeUndies, a well-known brand for underwear, apparel, and loungewear, does it.
The brand drives customer retention using two elements - referral programs and gamification. They have clever referral programs wherein you can get $20 store credit for every friend you refer while your friend gets 20% off the first order.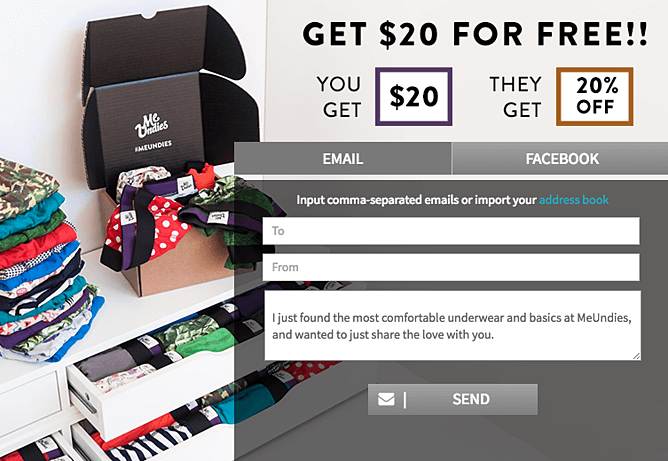 The brand has also introduced a gamification element that shows how far your friend or acquaintance has reached in the buying experience. If your referral leaves just after adding a product to the cart, but doesn't complete the checkout process, you may get an email reminder.
Isn't it amazing and quite unique? The brand simply uses its existing customers to reduce cart abandonment, offering social proof in the process.
Your business can also focus on strong incentivization and gamification like this if you want people to invest in your brand.
The Technology Angle
Besides the strategic move of retaining your customers through effective referral systems, it is crucial to never miss on your customer questions and requests.
How will you resolve your customer questions, when you aren't even aware of the same?
Well, technology comes in handy here. An issue tracking software based on SaaS enables your operators to track all customer issues and requests - all in the same place. You don't miss any support opportunity, work collaboratively, and resolve issues faster.
---
Recommended Read: 20 Best Issue Tracking tools for 2020
---
2. Builds Better Brand Equity
Your SaaS customer service should be representative of your brand image, mission, vision, and values. Acquaint your customers with what your brand represents and the best people to do so are in your customer support department.
It is your operators who directly communicate with customers to convince them of your brand's strengths over those of your competitors. So it makes sense to engage your employees and let them act as your brand influencers.
When your customer support team treats customers well, addresses, and resolves their queries faster, you strengthen your brand equity. The team should also be well-versed about your company's ethics, history, and values.
82% of customers believe that the number one factor leading to a great customer service experience is having quick resolution of their issues.
To maintain brand reputation and ensure better audience engagement, delightful customer support software must be incorporated into business operations. It will also help you win over more new customers, besides retaining existing ones.
Ritz-Carlton Hotel Company is best known for its unparalleled customer service, which is part of its culture for which the brand adheres to a framework of gold standards. They consist of the values and philosophy that make the brand work. These comprise of the:
Ritz-Carlton motto

credo statement

three essential service steps

employee promise, and

service values
Ritz empowers every staff member, right from housekeeping to management. They have the liberty to spend up to $2000 per guest per day. They can spend this amount to resolve their customer (here, guest) issue without seeking their supervisor's permission.
The Technology Angle
The customer support team can show customers how valuable they are to them through automated email notifications and canned responses.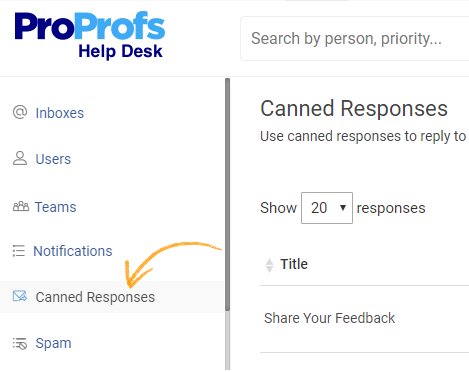 A reliable help desk ticketing system features automatic notifications that update users and customers of the ticket status.
Notifications are sent for:
Automatically responding to the customer on new ticket creation

Alerting the customer on user response

Addition of new tickets

Alerting the user on customer response

Alerts received by users on customer response

Ticket assignment notification

Overdue ticket notification
You can set up canned responses and rule-based automated messages at the time of ticket creation, updates, assignment, and resolution. They help you maintain brand consistency and also fulfill the purpose of good customer service.
3. Reduces Employee Attrition Rate
Employee engagement is critical to reducing the employee attrition rate. Your employees will treat you in the same way like you treat your customers. This may read a bit weird, but your employees pay careful attention to how you behave with your customers.
Value your customers like gold and refrain from engaging in any cheap sales tactic. Don't train and urge your staff to discount or undercut customers with the sole purpose of beating your competitor.
As you stop playing sales and marketing gimmicks with your customers, your employees feel proud to be a part of your organization. They wish to stick around and not leave the company.
Your employees won't get the urge to show up to work, if they are under-appreciated.
87% of employees who are the happiest with their jobs work harder for their business' customers. This implies that statistically, there is a significant connection between employee delight and customer focus.
Why will your employees, if poorly managed, put in extra effort for providing customer service? Make your employees feel special, and only then will your customers feel more appreciated and respected.
Train your staff, equip them with tools for success, let them grow, work towards their personal development, and act on employee feedback. It will enable you to sharpen important customer service skills, such as: 'Friendliness,' 'Responsiveness,' 'Timeliness,' 'Open-mindedness,' 'Attentiveness,' etc.
These are important characteristics of customer service, which play a pivotal role in augmenting CX levels. It, needless to say, can give a required boost to your business growth.
Appreciate how employees tackle customers and their job, encourage teamwork, find out who cares the most for the customers, and help them develop the ability to offer unparalleled customer service experience. Your employees need to realize why is good customer service important.
Here's a real-life example of a popular company known for employee engagement. It is Glassdoor. The company has made employee engagement a critical area that all companies need to address in the current times, when employee retention is as important as customer retention.
For those who don't know Glassdoor, it is a website where current, as well as former employees, have the freedom to review companies anonymously. In fact, users can submit and view salaries anonymously. They can even search and apply for jobs on this useful platform.
The Technology Angle
You can engage employees by training them. Providing them with an internal knowledge base does the job for you. Create a secure online resource center accessible to your employees. They should be able to find and share information amongst themselves.
Only when your employees have readily available information can they engage better with customers and this, of course, helps to reduce the attrition rate.
4. Boosts Lead Generation
One of the major causes why customer service is important to your business is that it helps in boosting lead generation.
Why will your customers buy from you if they are not served well?
As you resolve their problems faster and show interest in answering their questions, they start feeling valued and won't even plan to switch brands.
Consider this scenario.
Choosing a health insurance plan online can be tricky since there are several options, and a visitor may need a lot of information to make a decision. Imagine that's your business and how helpless a visitor can feel when they arrive on your website.
In such a situation, if they chat with your operator or your operator shows help when the visitor is on your website, you can close the sale quickly.
Guidance is the key here

Timely help matters the most

Your customer should not wander from one tab to the other or get lost on your website
The Technology Angle
Have a live chat window open on your online portal always so that operators can resolve customer questions in real-time.
Choose a live chat software that comes integrated with the help desk. This way you won't miss on customer questions that you receive even when your operators are offline.

5. Encourages Word-of-Mouth Marketing
When you think of the number one factor that not only makes people think of your brand but also recommends it to others, customer service is what comes to the mind.
As your customers feel delighted and are comfortable with your brand, they are sure to refer it to others. In fact, you don't need to pay them for that or even make any lucrative offers.
You can find tons of review websites where your customers and prospects like to review your product/service. It is your excellent customer service that pays off. These customers are your existing customers. They make repeat purchases from you and serve as your brand advocates.
To be honest, they fall in love with your brand, as your product/service climbs to the top of Maslow's Need Hierarchy Model.
Businesses realize the growing significance of word-of-mouth marketing. This is the fastest means of generating leads and leads that are sure to convert for your business.
People trust their friends and acquaintances more than they trust you, and if they find that their friend is happy with a brand, they will definitely give it a try.
The Technology Angle
Technology comes in handy to promote brand advocacy amongst your existing customers. Having the Best Help Desk Software in place with integration of the survey maker, then your job becomes much easier.
You can thus send Net Promoter Score (NPS) surveys to your customers and gather their feedback on service experience to improve on it. Monitor, track, and improve on your operator's performance by keeping an eye on the "reports" dashboard of your shared inbox.

6. Gives a Competitive Advantage
Every company strives to take the reins of the market, so keeping your guard up is instrumental. At present, excellent customer service is the factor that helps you gain the upper hand on business rivals.
As per the report by American Express, 33% of US customers decide to switch to other brands after a single instance of bad support experience.
So, make sure you have all the right tools for customer support operations at your disposal.
The Technology Angle
Considering advancements in today's technology, it wouldn't be wrong to say that brands are going to set new benchmarks in terms of customer service. AI-powered chatbots are a vivid example in this context.
7. Amplifies Customer Lifetime Value
Customer lifetime value (CLV) is a very important aspect, from the business's point of view, because it is related to growth. It is easy to comprehend that when your customers are connected to your brand for a long time, more and more sales opportunities come your way.
According to reports making rounds on the internet, the probability of selling to an existing customer is around 60 - 70%, while chances of encouraging new ones to buy are just 5-20%.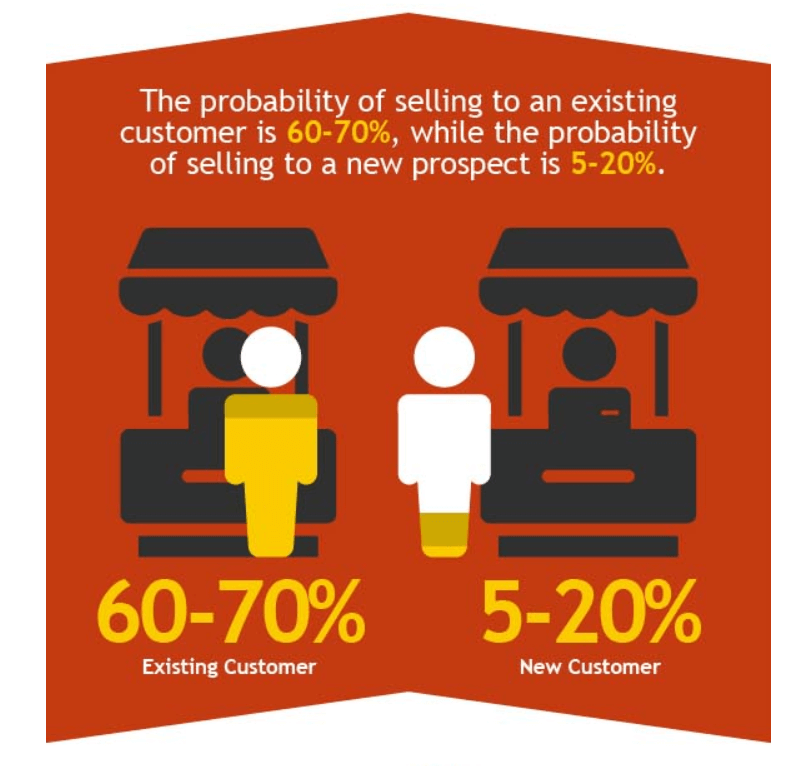 At this juncture, the importance of customer service goes through the roof, as it keeps customers connected with your business and uplifts brand loyalty.
The Technology Angle
To exhilarate CLV, you must slash response and resolution time as much as possible. For the same, you can exploit an unparalleled help desk ticketing system, avant-garde technology helping brands build awesome customer experience stories.
8. Unlocks Marketing Opportunities for New Offerings
It may come as a surprise to you how customer service can unlock marketing opportunities for upcoming products and services. To make this possible, you obviously have to go the extra mile for customer delight.
In simple words, strive for proactive customer service. Just analyze your data to identify the most reported issues and, after that, create a central repository of resolutions i.e. knowledge base. It will help your customer support agents in the pursuit of creating delightful service experiences.
As per the research by Coleman Parkers, 91% of customers prefer to use a knowledge base (If available) when they seek solutions to product/service-related issues.
You can even make the FAQ section live on your website, so your online customers can resolve trivial issues on their own. And when you empower them in that manner, they are unlikely to be annoyed when you contact them and market your new offerings.
The Technology Angle
Customers always seek human touch, and that's why voice channel still experiences heavy traffic in this digital age. So, deploy a CRM (customer relationship management) system and enable your support reps to make each customer service interaction personable.
9. Preempts Business Failure
Businesses lose $75 billion/year due to inferior customer service," revealed by a post published on Forbes.
Customers have always been the pillar on which businesses stand. And that's why companies come up with different marketing strategies to acquire new customers.
Simply put, both customer base expansion and business growth go hand-in-hand.
Besides offering feature-rich products, you must offer phenomenal customer service to dwindle the odds of business failure. Taking this lightly could result in customer defection. Plus, the number of brand detractors would increase, which will make the customer acquisition tougher. In a nutshell, your business will be a goner.
Now, your concerns related to 'how important is customer service for each business?' must be resolved to some extent, right?
The Technology Angle
Live chat service has become the talk of the customer support world, thanks to its immediacy. So, incorporate live chat support software into your service operations and leave your customers amazed every time.
10. Bolsters Company Culture
The difference between growing and struggling companies is the dedication you show when customers report an issue in product or service. If you follow customer-oriented practices, your business will rise like a dark horse or vice versa.
Besides, when your employees see how much you're dedicated to serving customers during unpleasant scenarios, they feel proud of working for you. Apart from reducing turnover possibilities, your employees will try to raise the bar while assisting unhappy customers. In brief, the whole company culture improves when you aim for customer delight.
We hope you don't have any confusion now regarding the importance of customer service.
The Technology Angle
As we have already explained how immaculate customer service buttresses company culture, but it wouldn't yield you any problem if you incorporate best help desk software into customer support operations for leaving no stones unturned.
11. Reduces CAC
It wouldn't surprise you that adding up new names in the list of customers is the key to business expansion. But the fact that would bring your interest in this pointer is bearing customer acquisition cost (CAC) isn't easy for every business.
As per one of the stats consolidated by Neil Patel, customer acquisition costs 7 times of the capital required for retaining existing patrons.
This is disheartening for companies with a tight budget. However, there is a solution to reduce CAC, and it is to provide magnificent customer service. Don't be surprised by this, because when you deliver immaculate solutions during support interactions, then your existing customers automatically turn into brand advocates.
Consequently, they encourage their friends, colleagues, and relatives to do business with you. All in all, you get a myriad of potential customers without investing too much in the acquisition process.
The Technology Angle
As mentioned, loyal and happy customers will get you a throng of prospects. It means you're going to have so many sales-related requests. To capitalize on each one of them, you must exploit an impeccable help desk ticketing system.
Ready to gear up your customer service and grow your customer base? ProProfs Help Desk is there for you.
FAQ:
Q1. How does good customer service contribute to the success of a business?
Well, the whole blog was all about the importance of customer service with respect to business growth. So, here's a quick overview:
Improves customer retention rate

Builds better brand equity

Reduces employee attrition rate

Boosts lead generation

Encourages word-of-mouth marketing

Gives a competitive advantage

Amplifies customer lifetime value

Unlocks marketing opportunities for new offerings

Preempts business failure

Bolsters company culture

Reduces CAC
Q2. How does customer service affect business?
It totally depends on the quality of the solutions you offer during customer service interactions. If you surpass all the expectations, your brand will emerge as a winner in the business world. Otherwise, it will fall like ninepins.
Q3. What is an example of good customer service?
Established brands have been setting outstanding examples of good customer service for more than a decade. But we would like to tell you an extraordinary example: Nordstrom, a Seattle-based company, once refunded the value of a tire to a customer. The jaw-dropping fact is that the company has never been in the tire-selling business.
It shows how much this company is customer-focused. Its entire staff says 'Yes' to customers, regardless of requests. Owing to this, there is mutual respect, which indirectly reveals the secret of their ever-lasting customer relationships.
Q4. What are the 3 most important things in customer service?
To conduct customer service interactions in an ideal manner, you must take care of these 3 factors:
Empathy

Patience

Promptness
Do you want a free Help Desk?
We have the #1 Help Desk for delightful customer support starting at $0