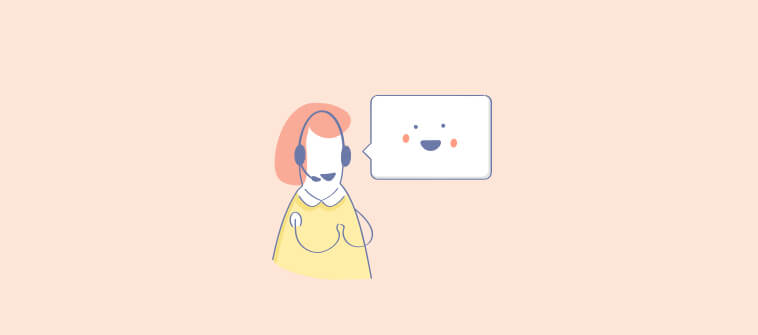 Limited budget, limited resources, and ever-increasing competition — small business owners have multiple challenges that can potentially impact customer service quality and satisfaction.
So what can be the solution that saves your business without costing you a fortune? The answer lies in the best help desk software.
Help desk software for small businesses can not only help you offer 24×7 delightful support but even decode customer expectations and keep customer churn to a bare minimum.
If you think you need to invest in expensive technology or hire support experts to improve customer service, you might want to think again. Any small business can delight its audience if it adopts the right support tool and best practices. After all, great customer service is no one's monopoly!
In this blog, we will understand what small business help desk software is, explore its benefits, and share factors you can consider while choosing the best help desk tool for your growing team. Yes, there is a lot to cover. Let's jump right in.
What Is Help Desk Software For Small Business?
A help desk for small business can be defined as a tool that enables small businesses to manage all customer communications in one place and deliver delightful customer service. It is an all-inclusive tool that equips companies to assign, organize, manage, track, and close customer service tickets instantly and accurately.
With a small business help desk, your team can:
Automatically convert all your incoming customer issues and requests (from all channels, such as email, live chat, phone, social media, etc.) into tickets.
Provide live chat assistance on your website
Reduce your ticket volume with a knowledge base
Monitor team and individual performance
As a small business owner, a help desk is the best business intelligence and customer service software that you can lay your bet upon!
What Are the Benefits of Help Desk Software for Small-Medium Business?
Help desk software enables companies to streamline the entire customer support process with ease. Let's check out a few reasons why small companies need help desk software.
1. Streamline Ticket Management for Enhanced Productivity
One of the biggest benefits of help desk software for small business is that it gives you the platform for efficient ticket management. You can monitor the progress of all tickets, from the time they are received to the time they are marked as resolved.
Agents can collaborate with other departments to resolve tickets faster. For instance, they can assign tickets to sales, marketing, or product teams, prioritize urgent tickets, add private notes, and sort conversations using labels. Such robust ticket management leads to higher productivity and ensures no conversation can slip through the cracks.
2. Leverage Powerful Automation
Customer service invariably involves many mundane, manual, and repetitive tasks that can make your team slow and sluggish. For example, tasks such as assigning tickets to agents, sending acknowledgment emails to customers on the receipt of a query, etc., can take a toll on your team's productivity.
With the top help desk software for small business, you can automate such repetitive tasks and allow agents to focus on urgent customer issues. For instance, you can create canned responses for routine customer queries related to product pricing, returns, etc. You can even choose to share automated surveys with customers to capture their feedback instantly.
Read More: 10 Service Desk Automation Ideas that Boost Performance and Quality
3. Reduce Ticket Volume With a Rich Knowledge Base
For any small business, it can be challenging to manage a huge volume of support tickets. When issues and complaints rush in from multiple directions, it is not a feasible idea to hire more agents. So what could be the way out?
Small business help desk software is designed to help you create an online knowledge base. Without any coding skills, you can take your KB live and upload relevant FAQs, how-tos, guides, or other instructions. When customers can find answers to their questions on their own, they will not bother your support team with endless calls or emails.
Read More: How to Create a Knowledge Base: Step by Step Guide
4. Customize the Solution to Match Your Needs
If you want to choose help desk software for SMB, you must look for high customizability. With customization capabilities in ticketing, workflows, and task management, you can mold your help desk according to your team's unique needs and expectations.
For example, you can customize ticket forms, email notifications, agent roles and permissions, reports, and much more. For superior performance, you can even integrate your help desk with popular business tools such as CRM, project management systems, or other customer service solutions.
Read More: 10 Ways to Customize Your Help Desk Software
5. Improve Support With Reports & Analytics
How do you know if your small customer service team is moving in the right direction? How do you know which agents are performing great and which ones need to improve? The answer lies in smart reports and analytics.
Help desk tools provide reports in the form of easy-to-visualize graphs and metrics. From a single dashboard, you can monitor metrics such as average ticket response time, ticket resolution time, open tickets, and more. Furthermore, you can customize your reports to gauge your team's daily, weekly, or monthly performance.
Read More: Top Benefits of Customer Service Reports
Things to Consider While Choosing a Customer Service Software for Your Small Business
With so many options in the market, choosing any software product is not easy. All in all, there are 5 steps to choosing the right help desk software for small businesses. Let's explore the steps right away.
1. Understand the Customer Service Needs of Your Small Business
To choose help desk software for small business, you must have a clear understanding of your unique needs. After all, how can you know which is the best solution until you are aware of the problems you need to solve.
You can begin by asking yourself the following questions:
Is our customer support process flawed?
What features can help us rise above these challenges?
How many agents will use the tool?
What unique challenges are they facing currently?
Once you have your answers, jot them down. Refer to those notes and create a list of things that are problematic in your customer support process. Make sure you separate major and minor issues. This will set the right foundation and help you move on to the next steps seamlessly.
2. Search for Tools Based on Your Requirements
After you make a detailed list of your "problem areas," you need to begin your hunt for the best help desk software. Even in this step, asking some important questions will be of great help later on.
What tools are trending in the industry?
Which of these tools can solve our unique problems?
What are the must-have features of help desk tools?
Which tools are easy to use and require less training?
Addressing these questions will help you shortlist at least 4-5 tools that tick all the right boxes. Make sure you visit each tool's feature page to be double sure.
3. Go for a Scalable Tool
Most small businesses operate to grow their customer base, increase profits and expand to new territories. If you fall in the same category, you need to look for a highly scalable and customizable tool.
For a tool to be a reliable and long-term support partner, it needs to match your growing needs. For example, suppose you operate with five customer service agents today. Your team might double or triple in size in the next couple of months or years. In that case, you would want the same tool to handle all your additional needs.
4. Check the Pricing Plans
Once you have finalized the features, it all boils down to the pricing. How much does the tool cost? How many plans are offered? Are there any hidden charges?
Say you still have five from the list of dozens of tools. Now, we still need to bring the number down to three. So, the next crossing out criteria is pricing plans.
Scan the pricing plans with the company budget in mind. Compare the features offered by different tools and their price. Choose three help desk tools that you find affordable to avoid going over budget in the long run.
5. Take a Free Trial & Make an Informed Decision
A free trial is a great gift offered by most software vendors. But what does it exactly mean? In a free trial, users can use a tool for free for a limited time period (usually 7 to 30 days).
During this period, you can see what you are getting into without making any commitments. For example, your team can explore all the relevant features, check the interface, read help articles, watch tutorials, etc.
So if you had shortlisted three tools, opt for a free trial for each product. To avoid making bad decisions, it will be wise to skip the tools that do not offer a free trial.
Delight Customers With Small Business Help Desk Software
For small business owners, providing delightful customer service should not be a matter of worry but a cakewalk.
With a limited budget and human resources, you must be extra careful when choosing help desk software for SMB. Begin your search by understanding your team's unique needs, hunt for tools that offer relevant features as well as scalability, and lastly, opt for a free trial before making any financial commitments.
ProProfs Help Desk is a powerful tool that is designed keeping in mind the needs of small-to-medium businesses. With affordable subscription plans, you can capture requests from multiple channels, encourage self-service, share speedy responses, and delight your audience.
Do you want a free Help Desk?
We have the #1 Online Help Desk Software for delightful customer support