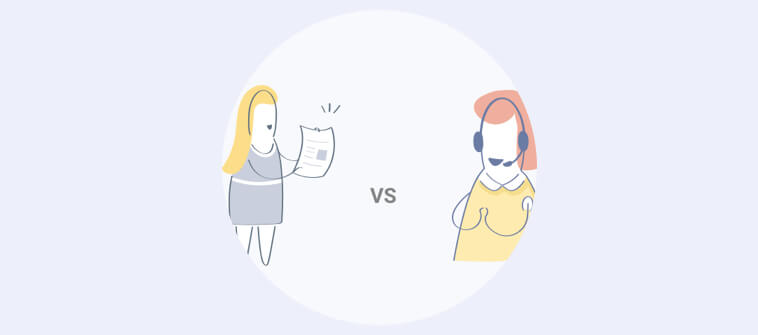 Often, we use the term "help desk" to refer to all kinds of customer assistance services, including technical issues as well. In fact, in everyday life, people throw around the words "help desk" and "technical support" almost interchangeably. However, did you know that there's a sharp line of difference between the help desk and technical support?
Help Desk vs. Technical Support: What Do They Mean?
In an organization, both the help desk and technical support have a distinct position and role. While a help desk is more inclined towards addressing customer queries/requests and enhancing the customer experience, technical support aims to resolve the technical issues of customers. Let's understand the meaning of the term help desk in detail:
What is Help Desk?
In simple words, a help desk is a company's central point of contact for customers regarding any issue related to its products/services. A help desk focuses on offering customers or end-users with assistance in the form of advice, guidance, or information that can help them solve their problems. It is designed to handle and manage fundamental questions/issues (for instance, resetting passwords, application support, etc.) by offering practical and cost-effective solutions for the same. Basically, the primary aim of a help desk software is to troubleshoot problems.
You Must Be Thinking, What Is Tech Support Then?
Technical support, on the other hand, focuses on offering assistance to customers on technical matters and problems. Primarily, they provide technical customer service; any technical issue that requires a high level of technical expertise and is beyond the capability of the help desk, it is escalated up to the chain of command to the technical support team. While help desk executives need not have a strong technical background, technical support staff must be competent in tech matters; their primary job is to help customers solve complex technical problems.
Although the job roles and responsibilities of the help desk and technical support teams may overlap at times, it is essential to understand their individual functions to reap optimal results.
Help Desk vs. Technical Support: What Is The Difference Between Help Desk and Technical Support?
As mentioned earlier, there are significant differences in the functioning and approaches of the two entities in question here. Let's look at the core difference between help desk and technical support:
1.Different Goals
Since the help desk is usually the first point of contact for customers, it takes on a more customer-centric approach. The main goal here is to cater to the customer needs to boost the customer satisfaction quotient of the company. Usually, help desk executives take a more proactive approach to support and initiate communication with customers. They offer support for general issues and problems and escalate technical issues to the technical support team.

The main aim of the technical support team is to offer technical customer service. They must help customers to resolve technical problems or malfunctioning in company products/services. There may be either perceived or actual deficiencies within the product/service that they are facing difficulties with. Technical support staff must identify the root cause of technical problems and solve them as quickly as possible. The technical support team aims for success in one go so that the issue is resolved and the customers need not contact them again.
Read More: Boost Your Business Growth Using Customer Satisfaction Score

2. Different Approaches While Listening to Customers
Help desk executives must listen to customers with empathy and put their priorities first. They are required to assure the customer that the team is on their case and that they (customers) matter to the company. Help desk staff usually don't listen to "fix" an issue but to recommend a possible solution for the problem at hand – the recommendation may be a new product/service or a new approach to using the product/service.
Technical support representatives are more focused on taking the problems head-on. They aim to resolve technical issues as quickly as they can, and hence, technical support members listen to the customers to help them "fix" the problems they are facing. For accomplishing this, technical support staff listens to what the customers have to say and then guide them accordingly through detailed steps on how they can fix their problem.
---
Recommended Read: 20 dynamic Issue tracking software 2020 comparison
---
3. Different Perspectives: Comprehensive vs. Targeted Problem-Solving
A help desk is designed to take a holistic and general approach to solve customer problems. Hence, help desk staff must have a broad knowledge about all product/service-related matters, without necessarily having in-depth technical knowledge about their functioning.
On the contrary, the technical support team tries to solve issues using a target-specific approach. They are divided into different sub-parts, including software, hardware, network, system, etc. Hence, they can offer highly specialized solutions for technical issues.
From the comprehensive discussion above, it must be clear by now that both help desk and technical support are the two crucial pillars of customer support service. They are both needed to ensure that a company's customer support service runs seamlessly.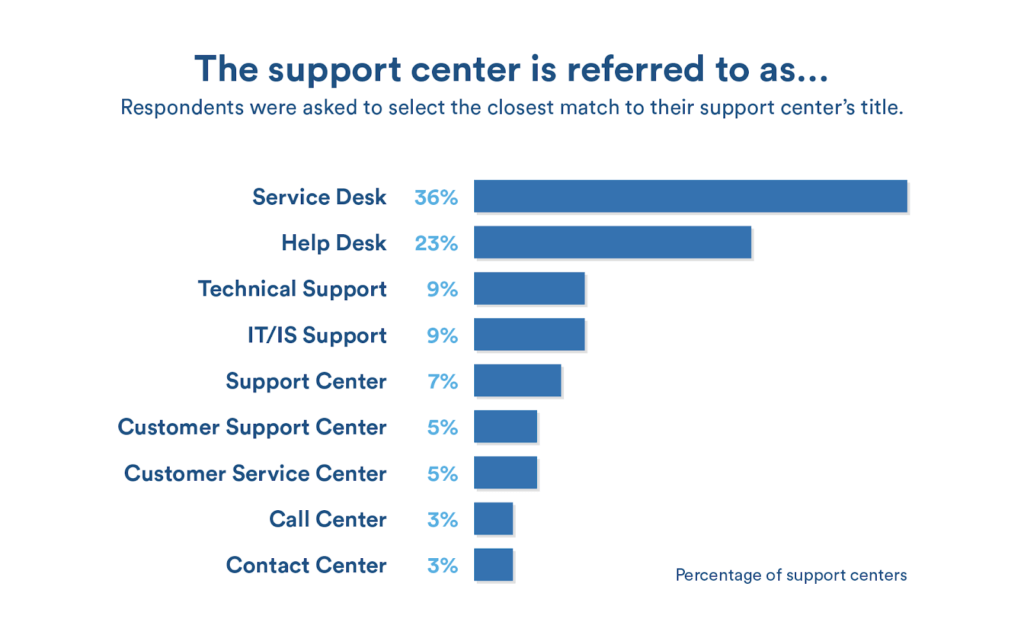 Image Source: Atlassian.com
Importance of Help Desk
A help desk is a consolidated platform where customers can reach for any type of queries, requests, or issues.
Let us talk about its importance in a customer service environment:
Its distribution system, efficient enough to segregate customer tickets into two segments – general and technical.
It explicitly handles issues that don't require technical assistance. However, we can consider it as the first point of contact for any customer.

Help desk agents are the ones who take care of issues from the general category, while the tech support agents handle the other segment.

An efficient help desk system improves the customer experience and reduces inconsistency while delivering.

The help desk works as an omnichannel platform where customers can reach via any media like calls, texts, feedback, reviews, or email.

Ultimately, it helps the teams to resolve tickets in a time-efficient manner, thereby leading to happy and satisfied customers.
---
Recommended Read: 20 Leading Help Desk Ticketing Systems of 2020 Comparison
---
Importance of Technical Support
Technical support is a secondary platform of a help desk solution, where tickets related to IT, hardware, and software issues are handled. Anything that requires technical supervision or software-related support comes to this platform.
When we talk about its importance, we certainly can't miss out on the following::
A full proof resolution to technical issues is mandatory when we deal with anything that includes computer and IT peripherals.

The technical support team requires a different level of expertise and attention to deal with issues related to technology. Hence, it stands different from a general help desk.

It runs on an idea of linking technology with human contact where, the agents at work, blend their technical expertise with the autonomy of support culture.
Ways to Enhance Customer Support & Satisfaction
Although the approaches and methods of serving customers of the help desk and technical support differ to a significant extent, their end goal is one – satisfied customers.
So, there are a few common things that you can put to practice for improving both help desk and technical support services of your company:
1. Train Your Support Executives to Be Competent
The first trait that a customer looks for when talking to a support executive, be it from the help desk or technical support team, is competence. They want to know whether or not the person offering assistance knows the product inside-out. Customers always prefer competent support executives who can provide them with real solutions instead of fumbling about and pretending to know stuff.
2. Train Your Support Executives to Be Friendly
Support executives must be friendly and warm in their attitude towards customers. They should make customers feel at ease and comfortable with them so that the communication can flow naturally.
3. Customer Support Representatives Must Be Able to Communicate Well
Customer support representatives must be able to communicate clearly and fluently with customers. They must make sure that customers are informed about four key aspects – what is the cost of support (if any); what is the current process running to address the customer's case; what will be the next order of business to address the customer's case, and what is the ETA for resolution of the case.
4. Customer Support Representatives Must Always "Ask"
Customer support executives must always ask customers what is it that they need help with, what they can do to help, and what the customers want from them. This allows for a clear line of communication between the two parties, thereby encouraging faster resolution of the issue at hand. A support executive must never assume what the customer wants – it is always advisable to ask the customer.
So, that's basically all you need to know about the help desk vs. technical support debate. While both are distinct entities within an organization, their collaboration is crucial to increase the overall customer satisfaction.

---
FAQs:

Q. What is Help Desk support?
Help desk support is the process of providing instant answers to customer questions, mostly related to products, services, or company information/policies. A help desk support system aims to bridge the gap between customers and companies, resulting in long-lasting customer relations. Here is the list of 20 Best Help Desk Software of 2023
Q. How do I run a successful Help Desk?
Running a successful help desk is easy, provided you follow the five key tips:
Listen to what your customers have to say

Create a streamlined customer-agent interaction process

Enable customers to answer their questions themselves

Offer proactive support and contact customers in need

Monitor agent performance and train them to do better
Q. What are the skills required for technical support?
The skills required for technical support include:
In-depth knowledge of software, hardware, and current IT trends

Strong communication and listening skills

Ability to work as a team
Q. What are the future of help desk and technical support analyst?
Customer support will always be the top priority for businesses as it's the customer's perception and review that makes or breaks a brand. So, the demand for a help desk and technical support analyst will always be booming.
Do you want a free Help Desk?
We have the #1 Online Help Desk Software for delightful customer support