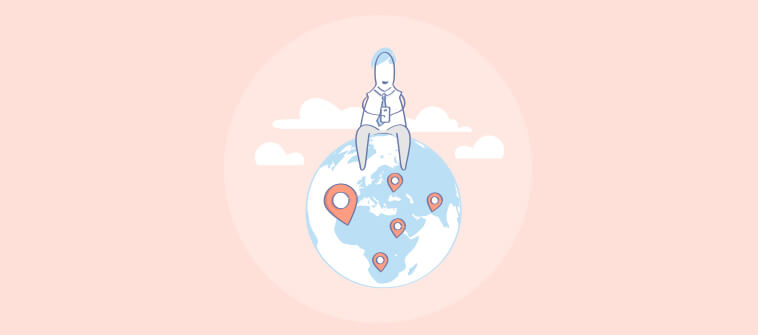 English, Spanish, French, German, Chinese …the list of languages with over a hundred million speakers is quite long.
Despite the language and cultural differences, the global market has created a win-win situation for both businesses and customers. While businesses can go above and beyond geographical borders, customers can enjoy more options. For brands that wish to test the waters in international markets and cater to a global audience, the sky is the limit!
But going global is not smooth sailing – especially when you have to offer multilingual customer service. How do you deal with foreign-speaking customers who have questions about purchases, exchanges, or returns?
Right from researching the languages spoken by your target audience to using multilingual help desk software, there are many strategies that you can adopt for a delightful customer experience.
In this guide on multilingual customer service, we will understand the various benefits and strategies to assist your customers in their native languages.
Let's go!
Why Your Company Needs Multilingual Customer Support?
There is no doubt that multilingual support can open doors for new opportunities. Even if you are a dominant player in your market, there is no harm in expanding your business and serving a global audience. Let's look at some of the top benefits of multilingual customer support:
Improve Communication Experience & Quality
When the customer service interaction is not conducted in the language of preference, more often than not, the end-user experience can get affected.
The customer can end up more confused than before and that's definitely not how you would want a conversation to go.
Multilingual support can help your business rise above language barriers, personalize customer service interactions, and deliver a delightful multilingual customer experience.
Assisting customers in their native language can drastically improve the quality of communication as both parties are able to understand each other. Similarly, better communication can lead to effective issue resolution and allow customers to share their feedback without any barriers.
Customer service agents are bombarded with customer requests and issues coming in from multiple channels. Imagine the unnecessary time spent on every call or chat with customers who face difficulty speaking and understanding your language.
Modern customer service teams need to focus on efficiency. The faster your team can resolve a customer problem and move onto the next, the better.
In a time-sensitive work environment, multilingual customer support can help you answer their concerns much more efficiently and quickly. The right agent can interact with a customer, offer the required solution, and close the case within the expected time frame.
Read More: 15 Help Desk Metrics to Improve Customer Support
No matter if you sell paper or expensive furniture, your customers are your best brand advocates. And with consistent exemplary customer service, you can finally look to seal their relationship with your brand for life.
According to research, over 75% of customers are more likely to return to a business if support is available in their own language.
Offering multilingual support just adds that extra icing on the cake. Customers view it as an additional effort made by your business to make them more comfortable in their interactions with your brand. The best part is that it's much easier to create recurring purchases from the same happy and delighted customers.
Get an Edge Over Your Competition
Put yourself in the shoes of your customers – would you choose a business that offers support in your preferred language or the one that does not? More and more businesses are leaning towards multilingual services to get an edge over their competitors.
Around 19% of contact centers support more than 8 languages, compared to 72% of contact centers that support less than 4 languages.
In comparison to your immediate industry rivals, if you are the only one offering assistance with the help of multilingual customer service agents, you will automatically attract a large chunk of customers. Get the first-mover advantage and become the favorite choice of your customers.
Cater to a Global Audience
As customers gain access to international brands, the economy is becoming more global than ever. Hence, if you are only catering to an English-speaking customer base, your product or service offerings will be significantly confined to a small portion of the world population.
To become a truly global brand, you need to understand the unique needs and expectations of your different customers.
A customer service that is multilingual allows you to reach far beyond the native-speaking market. Just look at what the common language trends are worldwide to determine the ones that you need to support your international audience base.
How to Offer Stellar Multilingual Customer Service
Providing delightful customer service in multiple languages is not as hard as it seems. Here are a few handpicked strategies that you can start applying today:
1. Understand the Languages Your Customers Speak
You may think that you know your customer base really well, but you may still be surprised. Deep dive into your customer's demographics and understand the languages they speak.
Even if you don't have relevant data, don't worry as it is never too late. You can share surveys with your target audience and ask them important questions such as:
What is your native language?
Besides your native language, how many languages do you speak?
What are the dominant languages in your region?
In which languages would you want to see us offer customer support?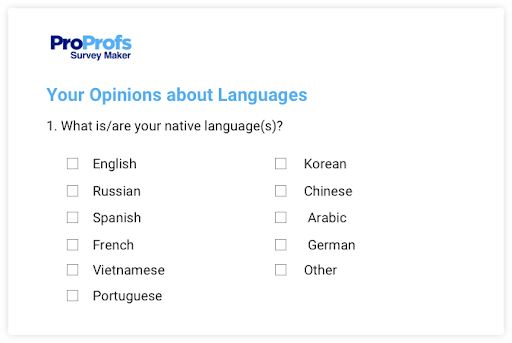 Now, it is important to remember that demographic information can change from time to time. For instance, the Hispanic population in the United States grew by 50% between 2010 and 2015 as per the U.S Census records. While the younger Hispanic population is English speaking, the older generation is more prone to using Spanish, making it the most widely spoken language in the United States after English.
Therefore, you need to share periodic surveys to understand the changing trends in the languages spoken by your audience.
2. Hire Agents Who Speak Multiple Languages
Customer service agents are always in the frontline interacting with customers. To turn your multilingual support strategy into reality, you need to build your team around people who understand and speak multiple languages.
The more languages a representative speaks, the bigger proportion of the world opens up for you to be able to communicate with. Even if they have not mastered the language, they can still understand what a customer is saying and route the conversation to the right team member.
When you launch your product or service in a new country, you must look to hire native speakers for your customer service team. Native employees can interact with customers with more confidence and better understand the country's cultural norms. In fact, they may know the market better than you and help you grow your business through upselling or cross-selling techniques.
3. Leverage Multilingual Help Desk Software
Multilingual help desk software allows you to manage your customer support tickets in the language of your choice. Your agents can easily assign, prioritize, escalate, and resolve issues without any language barriers.
Due to expensive international call rates, the idea to support a global audience over the phone might not be feasible for many businesses. In such a case, you need to prioritize other communication channels such as email. You can use a help desk tool that offers a shared inbox feature to club multiple customer-facing inboxes (such as support@, info@, contact@, etc.) and improve your email customer service.
Many help desk systems even offer powerful chatbots that can automatically detect the location of a customer and present multiple languages for the customer to choose from. The bot can then collect relevant information about the issue or request and route the conversation to the relevant agent.
4. Publish Help Content in Multiple Languages
Modern customers do not want to wait to engage with an agent to resolve their concerns. Whenever your support team isn't able to assist customers due to language obstacles, work overload, or other reasons, they can direct them to a self-service portal.
Over 60% of US customers prefer an automated self-service, such as a website or mobile app, for simple customer service tasks.
You can create a dedicated knowledge base and upload your help content in multiple languages. Whether it is a small blog that helps users to reset their account passwords or an intensive guide that shares technical troubleshooting steps, curating content in multiple languages can help you reduce ticket volume as well as costs.
This will also ensure that relevant help is available for your global audience even during times when your team is not available to take calls, emails, or chat messages.
5. Adopt Translation Tools
Even when you hire agents who have mastered a particular language, there might be instances where they need help. In such as case, translation tools can help them translate a customer message sent in a foreign language to a language they understand.
For instance, with a tool like Linguee, you can easily double-check the meaning of a word or phrase. The tool can even search the web for relevant translated documents and tells you how a word is being translated throughout the internet.
Similarly, Google Translate can allow you to translate text by placing the camera over an image, book, or screen. If you receive a customer's message and have no idea about the language, Google can even auto-detect the language and translate the text for you.
Moreover, translation tools can even help your team nail social media customer service. Your team can share social media posts, captions, stories, etc. in the languages that are popular among your target audience.
6. Localize Your Website to Suit Your Audience
Localizing your website for different countries is considered one of the best tips for multilingual customer service. But what exactly do we mean by that?
Website localization is the process of optimizing a website to suit a specific customer base – that speaks a different language and holds different cultural values.
But simply translating your website based on a visitor's location is not enough. You need to honor their culture with meaningful text, images, and product placement. In a nutshell, website localization is all about cultural research. Is your website displaying colors that are considered unlucky by the target audience? Do your images feature individuals of your intended viewers?
As a great example, the global e-commerce giant Amazon has localized its online store for different markets. Amazon's website in the UK is displayed in English and has a different design from the website targeted towards customers in Japan.
Amazon UK Website: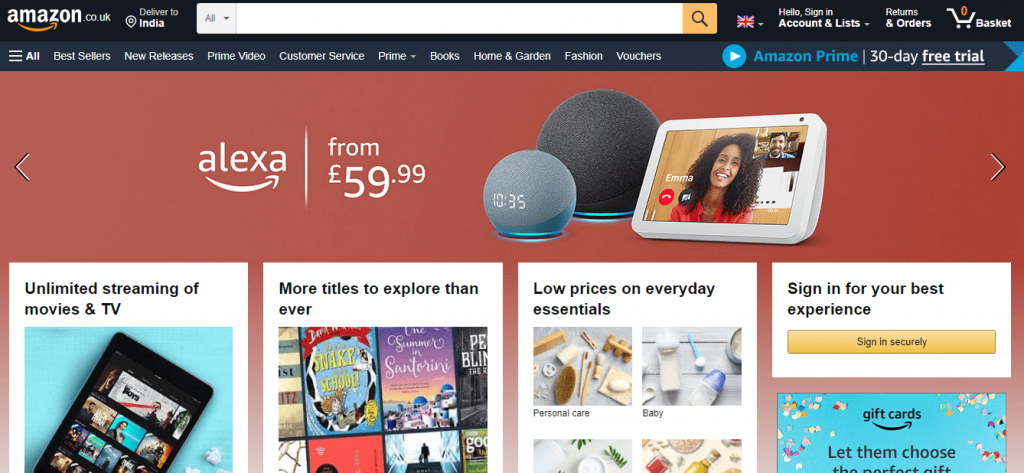 Amazon Japan Website: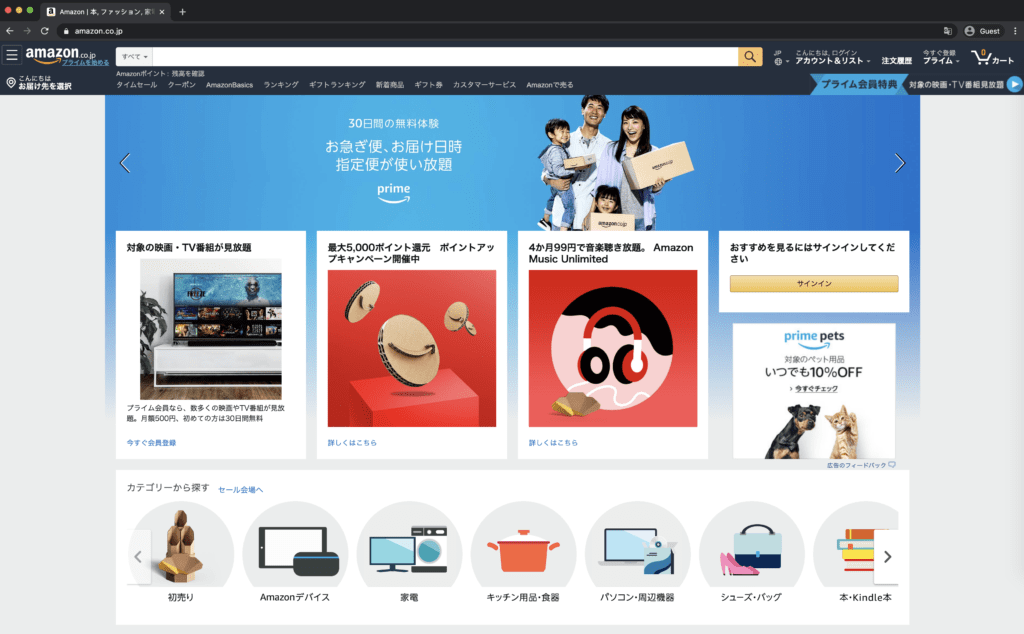 Such subtle yet important distinctions can help your brand connect with your audience and deliver delightful experiences across the globe.
7. Outsource Your Customer Service
When you look to expand to new markets, it is not always possible to hire, train, and build the right team. This may be due to time or budget constraints.
During your initial days, you can outsource your customer service process to a third-party service provider. The BPO company will bear all accountability for assisting customers residing in a particular location and support customers on different channels.
Benefits of outsourcing your customer service to a local BPO firm:
Get access to trained and expert representatives: Outsourcing firms often boast of their employees who have years of experience in handling customers of multiple brands.
Rise above language and cultural barriers: The representatives of a locally-based BPO firm have a firm grip on the native languages and understand the culture inside out.
Reduce costs: Outsourcing customer service will allow your business to provide 24/7 customer support at a price point that won't break the bank.
Read More: 10 Latest Customer Service Trends for 2021
Dominate the World With Multilingual Customer Service
Language is a powerful medium that can help people connect with each other no matter where they are located. If your customer service team doesn't speak the customer's tongue, expect to face many unhappy customers.
Multilingual customer support can help your business improve the communication experience, enhance team efficiency, boost customer loyalty, and stay a step ahead of the competition.
You need to start by researching the languages spoken by your target audience. Do not forget to publish help content in multiple languages and localize your website to suit your specific audience. Tools such as multilingual help desk software can make all the difference.
Do you want a free Help Desk?
We have the #1 Online Help Desk Software for delightful customer support