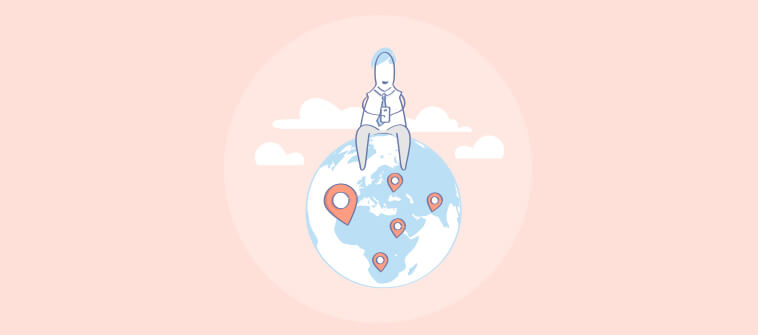 It's a very hot summer day, your refrigerator stops working. Or maybe something even worse happens in winters. Your radiator stops functioning on the coldest winter night.
What is your instinct in such situations?
Do you contact customer service vs. technical support? Let's not get into the debate of which one is more apt in these situations because you start by trying the self-servicing options first. Unfortunately, they are in a language that you do not understand or speak.
Left with no choice, you try getting hold of a customer service agent on the phone. But your luck is really running low. They don't speak your language either.
Millions of people in the United States use products from around the globe. Often, they encounter these difficult situations when they need support, but the designated customer service department located somewhere offshore is unable to understand their needs or queries because of language barriers.
This basically means that customers are unable to communicate with the brands that they have supported since they do not employ multilingual customer service agents.
Even though the majority of businesses put the due focus on enhancing customer experience, they often overlook the needs of their non-English speaking customer base. What this inadvertently impacts is customer loyalty towards your brand.
Let's take a look at how you can make things right. Here is where you may begin:
Know What Languages Your Customers Speak
You may think that you know your customer base really well, but you may still be surprised. Deep dive into your platform's analytics to try and get a grip on your user's behavior.
What key segments should you be looking at? IP data, emails, contacts can give you a basic idea of their language preferences. Check the demographics of where you get most of your traffic from especially if you are serving an international market.
Some countries like Israel and the Netherlands are well-versed in English. Therefore, you can scrape by even if you do not offer them the option of customer service in their native language. On the other hand, if your company is selling products in China or Japan, support needs to be offered in each of their respective native languages as English is not as widely spoken or understood in both these countries.
To bring this pervasive problem closer to home, the Hispanic population in the United States grew by 50% between 2010 and 2015 as per the U.S Census records. While the younger Hispanic population is English speaking, the older generation is more prone to using Spanish, making it the most widely spoken language in the United States after English. This data makes it even more imperative for companies to offer customer service language support even on the home front.
Think hard on where do you get the majority of your sales from? That is a good starting point.
Apart from these very obvious efforts, there are other equally important reasons which make multilingual support a relevant part of customer service.
#1: Advances Customer Communication
When the customer service is not conducted in the language of preference, more often than not, the end-user experience results in a negative connotation. What you end up with is a defeated set of customer service objectives, and that's definitely not where you want to be.
If you can't measure it, you can't improve it.

William Thomson, Lord Kelvin
Simple customer queries can take complex and gigantic proportions when the primary barrier is language. What you anticipated to be a quick call turnaround will typically lead to a situation that is stressful. Both involved parties will fail to communicate and share information leading to a situation with no resolution. That's where multilingual support enters the picture that can be the starting point for troubleshooting customer concerns.
#2: Encourages Human-to-Human Interaction
Businesses across the globe are adapting to automation technologies, and customer service departments too are facing massing overhauls due to this. While most customers still prefer human interactions when it comes to servicing their queries, the point of automation is to limit this experience significantly.
Even though chatbots are being incorporated into the customer service channels, the AI and ML technologies are far from perfect. When customers use native terms, the bots are not able to comprehend them accurately, resulting in incorrect translations.
This problem can be countered by offering customers seeking multilingual support the option to interact with a live agent expert in the language of their preference. When it comes to translating languages, humans have an advantage over technology any day.
#3: Boosts Customer Loyalty
Your customers are your best brand advocates. And with consistent exemplary customer service, experience certainly does its bit to seal their relationship with the brand for life.
Offering multilingual support just adds that extra icing on the cake because the customer views it as an additional effort made by the business to make the customer more comfortable in their interactions with the brand. No doubt, seamless and smooth communication contributes greatly to resolving issues and concerns quickly and efficiently. The customer leaves with a satisfying experience with a feeling that the brand has gone the extra mile to look after their individual needs.
#4: Getting the Product Right First
Amazon's VP of International Marketplaces and Retail Eric Broussard stated a quarter of the global revenue generated by sellers on Amazon in 2017 came from cross-border sales. In fact, cross border e-commerce is expected to generate $ 1.18 trillion in revenue by 2021.
So, as the current trend suggests, you may well be involved in businesses that are selling globally. So, what do you do when you start receiving a high number of customer service tickets in languages other than English? Compare it with the primary service users in that language in that region. What you may notice is that there is a fundamental issue with product localization or even a cultural misalignment.
Relook at how you can customize the product or service to suit the needs of the local market rather than immediately investing heavily in translations. Perhaps include product literature in native languages as the item is shipped to the customer.
Can Having Multilingual Customer Service Boost Your Business?
To take your company to the next level, here are some multilingual customer service solutions that can boost your business.
#1: Enhanced Efficiency
When you remove language barriers, your customers are able to get answers to their concerns much more efficiently and quickly. This enables your business operations to run much more smoothly.
#2: Better Customer Experience
The Common Sense Advisory reports that 80% of individuals with limited English proficiency prefer to interact or purchase from websites that offer them the option to translate online content in their native language. Therefore, it goes without saying that offering customer service in native languages makes your clients feel more valued and appreciated. Getting this superior customer experience and the convenience of language support will likely result in repeat business in the future.
#3: Get an Edge Over Your Competition
If, in comparison to your immediate industry rivals, you are the only one offering access to client support through multilingual customer service agents, you will automatically attract a large chunk of customers who are not comfortable doing business in English. Get the first movers' advantage and expand your business growth with new customers in your system.
#4: Gain a Global Footprint
For starters, the economy today is more global than ever. Hence, if you are only catering to an English speaking customer base, your product or service offerings will be significantly confined to a small portion of the world population. A customer service that is multilingual allows you to reach far beyond the native speaking market. Just look at what the common language trends are worldwide to determine the ones where you need to offer support to an international audience base.
Tips to Offer Multilingual Customer Service
Harvard Review states that customers are more than willing to pay a higher price for information that is accessible in the language of their preference. That said, it is hard to scale it to standards that cannot be simply achieved by hiring a couple of bilingual telephone support agents.
Consistent customer support is the name of the game that you will be able to reach with the help of these tips.
#1: Interpret and Then Translate With Cultural Understanding
Great customer service is not an outcome of language fluency alone. Cultural understanding is the primary factor that really determines the success of your multilingual customer support efforts. It will be prudent on your part to remember that customers in more different parts of the globe simply do not speak different languages. Their manner of communication is different too.
A smart and experienced customer service agent will appreciate these nuances and offer support more dynamically. Understanding these subtleties will help them gauge how the customer needs to be communicated to.
#2: Invest in Professional Translation and Localization
You should ensure that whatever materials you translate into local languages are undertaken by experts in the space. Machine translations can have errors which you will not be able correct since you lack professional qualification in the area. This is a time-sensitive project and should not be completed in a hurry.
Also, you must let your customers know that materials and support are available to them in their local language. Drive your audience to focus on the value addition of the service rather than just linguistic perfection.
#3: Be Ready to Surrender Branding for Translation Precision
Your primary content is a reflection of your brand. This may also contain customer service scripts. That said, it may not always be possible during translation to maintain the same brand value. For example, your original content may include slang terms, catchphrases, buzzwords, and other idiomatic speeches. This creates your brand personality. But translating these, verbatim, may create confusion in your customer's mind.
Hence, you should be prepared to sacrifice elements of these key branding essential in lieu and interest of precision and clarity of translation into local languages.
#4: Integrate Visuals to Boost Multilingual Support Online
Visuals play a huge role when it comes to offering online multilingual support. Visual explanations help in communicating the instructions more clearly, especially if the translation from the primary language is not absolutely accurate in terms of meaning.
Visuals can be included in a number of materials such as knowledge base, user manuals, or any other channels where information is accessible directly by the customer.
#5: Multilingual Service Agents Should Be Trained to Ask Unambiguous Questions
A language barrier may not be apparent right at the very beginning. Agents may conclude calls assuming that the solution offered has been fully comprehended by the client. Contrary to what the agent thinks, in many cases, the customer has not gained the right understanding and probably has not been able to communicate their predicament appropriately to the agent either.
In such cases, where there is the slightest chance of ambiguity in understanding, it is the agent's responsibility to ask unambiguous questions that can be answered with a yes or no. Getting this clarity helps them ensure that the customer has fully understood the conversation and the solution being offered.
#6: Shape Customer Support Keeping Multilingualism in Mind
To take on a more multilingual customer service approach, you may have to re-engineer your entire support solutions. This can be quite a challenging task.
Start from ground zero and build your way up. Look at possible ways of offering multilingual service options such as incorporating a local language knowledge base or self-service tools, phone solutions, social media channels, hiring local agents, or even integrating customer service help desk software that can help in attending to multilingual tickets.
Your customer must always be your priority when you are realigning your support with the multilingual service needs of your clients.
How Does The Help Desk Software Help in Supporting Multilingual Customer Service?
Whether you are a global giant or an operation in a non-English speaking region, integrating a help desk ticketing software adds more value since it aligns the customer and agent needs with the brand's service and support offerings. With such a system in place, your support staff has the capability to deliver hassle-free customer support as the tool displays customer queries even if they are not in English.
Moreover, help desk tools have gone a mile further by extending their multilingual setup to knowledge base articles as well. With a knowledge base that allows content to be created and uploaded in multiple languages acts as the first point of reference for customers looking to solve their queries in languages other than English. With knowledge base customization and answers being available in multilingual formats, it helps businesses cater to the needs of a wider audience base.
---
Recommended Read: A Curated List of Top 20 cloud-based Help Desk Ticketing systems of 2020
---
Start Expanding Your Customer Service Today
Companies today find it easier to set up international operations as modern communications and distribution channels have allowed them to reach out to a wider audience base. Irrespective of the size of the business, third-party marketplaces have made worldwide expansion a streamlined process.
But is it worthwhile to invest in a multilingual customer service system? You bet it is.
Customer service is a people business, after all. Clients today expect it as part of a business's basic customer service offerings. When the world is multilingual, businesses need to understand the potential of meeting customer needs from different cultures, especially when they speak different languages.
All it needs is a few strategic additions to the overall support system gaining customer trust and loyalty. Unquestionably, it is a win-win situation for all when you deliver an amazing quality of service and the satisfaction of your customers boosting your business.
Do you want a free Help Desk?
We have the #1 Help Desk for delightful customer support starting at $0