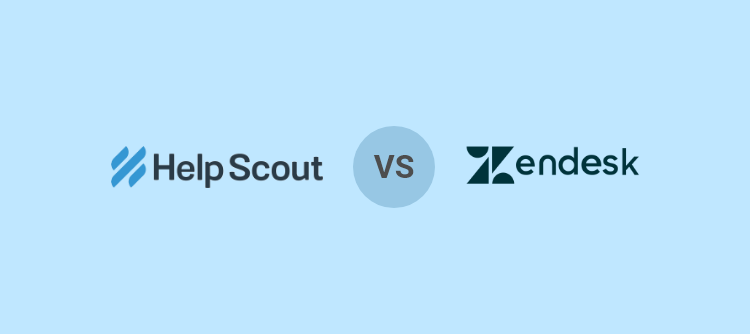 Whether you have ten customers or a million, you need to support your customers, track their complaints, and resolve their queries in a timely manner.
However, when you search for the best help desk software, you are greeted with tools that look quite similar at the first glance. One such common battle is Help Scout vs Zendesk.
So which of these tools has a better interface? Which one helps you automate your customer service? Well, we know you have a dozen of such questions in your mind.
While both Help Scout and Zendesk are formidable options, your ideal tool depends on what you need in a platform. To help you make a sound decision, we have done a feature-by-feature analysis and focussed on other important aspects such as pricing, customer support, etc.
But before we proceed, let's first understand what these help desk tools are all about.
| Features | Help Scout | Zendesk | ProProfs Help Desk |
| --- | --- | --- | --- |
| Free Trial | 15 days | 14 days | 15 days |
| Price | Starts at $20 | Starts at $49 | Starts at $20 |
| Ideal Users | Medium-to-medium businesses | Large enterprises | Small-to-medium businesses |
| Shared Inbox | Available | Not Available | Available |
| Live Chat | Available | Available | Available |
| Customer Surveys | Available | Available | Available |
| Knowledge Base | Available | Available | Available |
| IT Help Desk | Not Available | Available | Available |
| Chatbot | Not Available | Available | Available |
| Real-Time Analytics | Available | Available | Available |
Introduction to Help Scout and Zendesk
Before you choose Help Scout vs Zendesk, it is important to understand these brands and their unique history.
Zendesk was founded in the year 2007 in Copenhagen, Denmark. Its tools empower you to better manage customer communications as well as relationships.
Zendesk is one of the leading software brands in the world that is well-known for its customer service and CRM tools. The company has a strong customer base of over 1,60,000 paid customer accounts and around 5,000 staff members who operate from across the globe.
Help Scout was born almost a decade ago in the year 2011 and today, it serves businesses in more than 140+ countries.
The company works with the mission to develop modern tools that empower businesses to service people in the most human and helpful way. The company has embraced a remote-first culture right from day one and has witnessed extraordinary benefits in this process. This model has enabled them to source the best talent from across the globe and foster the ideal work-life harmony for everyone.
Criteria of Comparison
Every help desk tool comes with varied features and functionalities. While some are known for their ticketing features, others are more popular for their multi-channel capabilities. Similarly, while some may be well-suited for small businesses, others might be a great option for large enterprises.
For a successful Help Scout vs Zendesk comparison, we need to evaluate these two tools from head to tail. After hours of dedicated research and consideration, we have compiled a list of 5 criteria on which we will be comparing both Zendesk and Help Scout. Let's take a look at them:
Type of Users
Interface
Features
Customer Support
Pricing
Help Scout vs. Zendesk: Types of Users
In the broader sense, Help Scout is a shared inbox software that does come with complimentary customer service features. You can ensure that your support professionals get an easy-to-use interface to manage conversations on email and live chat.
This tool will be a good option for you if you have a fairly small customer service team and a decent-sized customer base.
Considering its price point and features, Help Scout is suitable for small to mid-sized businesses. However, if you are a large enterprise looking for powerful automation features, this tool does not have much to offer.
Zendesk
Zendesk is a popular choice among big brands that use this tool for its AI-powered capabilities and advanced features.
Large businesses or enterprises that have a vast customer base can go for Zendesk. The tool is extremely scalable and even though the pricing is quite high, you will enjoy some robust features that other tools fail to offer.
Due to its complex functions and heavily-priced plans, Zendesk is not the ideal help desk solution for small to medium businesses. Even if you are a large business that is looking to save support costs, you might want to skip Zendesk.
Look at the Zendesk Alternatives
Help Scout vs. Zendesk: Interface
Help Scout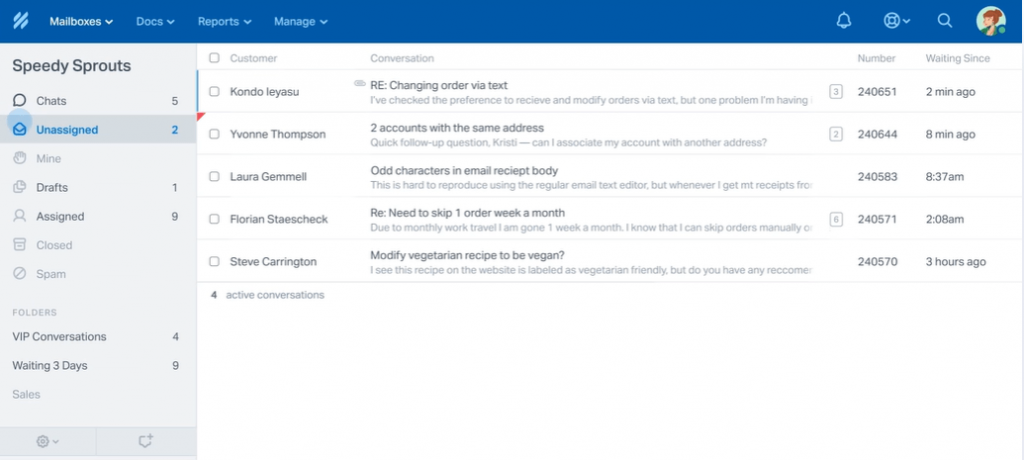 Help Scout offers a simple, email-like interface that will not take a lot of time to get used to. As soon as agents log in to this help desk tool, they can easily toggle between email and chat conversations and see new tickets added to the queue in real-time.
Right from the top of the screen, you can access multiple shared inboxes, view important docs, and explore multiple reporting options. Help Scout even allows support agents to search, filter, edit customer profiles, and view their previous support conversations.
Zendesk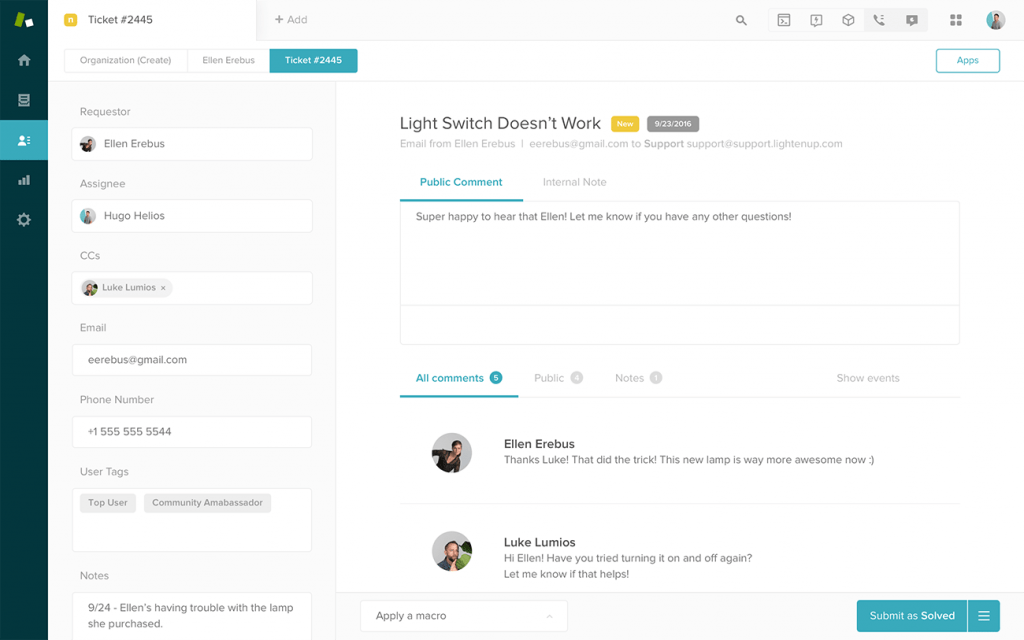 Zendesk does not offer the most appealing interface. As soon as you log in to your account, you are greeted with an interface that looks outdated and lacks a modern touch. If you are a beginner, you might find it hard to locate important features and get a complete hang of this tool.
However, Zendesk does offer an amazing onboarding process for its new users who can see helpful suggestions and tips on every step of their learning curve. But it won't be fair to say that the tool is easy to use. For example, while exploring Zendesk's main dashboard, you will have to open their tools in different browser tabs which can be quite time-taking.
Help Scout vs. Zendesk: Features
1. Ticket Management
On comparing Help Scout and Zendesk, you will notice that the former offers a very basic ticketing system that lacks powerful automation capabilities like Zendesk.
You can use ticket Tags to categorize conversations and allow agents to focus on what's meant for them. You can even select up to 50 conversations and perform bulk actions to quickly resolve your support issues.
With Help Scout, you can create a confirmation message that is automatically sent to customers when their email is received by your team. In addition to this, agents can be notified about ticket updates with desktop browser notifications supported on Chrome, Safari, and Firefox.
With the help of Zendesk's ticketing system, you can automatically convert all incoming emails, live chats, social media messages, etc., into support tickets. Customers can be automatically notified that their request or issue has been successfully registered by your business.
Support reps can easily track previous support interactions, refer to contextual information, and improve the quality of customer service. With Zendesk's dedicated mobile apps, agents can catch up with customers, track the progress of tickets, and free up their workflow.
Furthermore, features such as ticket routing, prioritization, tracking, service level agreements, etc., make Zendesk a strong ticketing partner.
2. Live Chat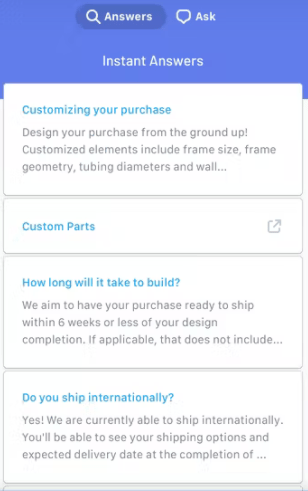 Help Scout offers a simple chat window where visitors can see help content and contact options side by side. You can automatically recommend articles based on the page a visitor is viewing. If customers cannot find the relevant answers on their own, they can start a live chat session with your support team instantly.
However, there are some major drawbacks you should know. Firstly, the tool does not offer chatbots which means that you cannot offer 24×7 assistance to customers. Secondly, the tool shows a live chat window only when an agent is available to take chats.
In this tough fight between Zendesk vs Help Scout, the former offers more options to interact with customers. For instance, you can add live chat to your mobile app or website and also interact with customers on the leading social media channels such as WhatsApp, Facebook, etc.
Without any coding skills, you can develop and customize Answer Bots to automate your customer service. These bots can assist customers with their order confirmations, delivery status, and other inquiries.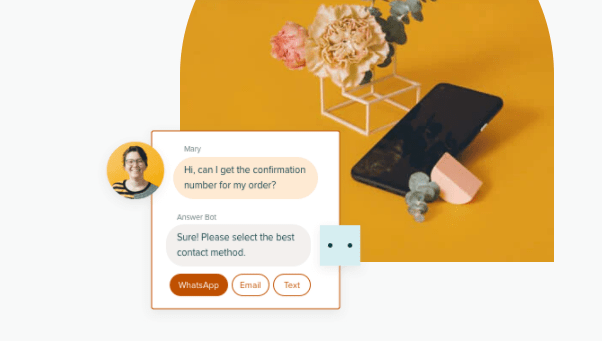 In addition to this, you can even share proactive chat invitations with website visitors and assist them in reaching the right team or making a better purchase decision.
3. Knowledge Base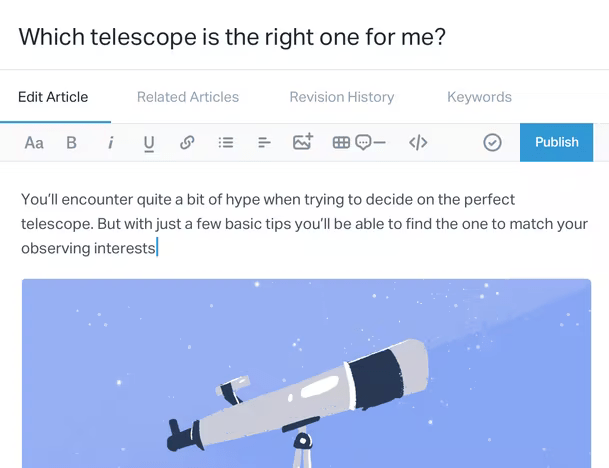 The best part of Help Scout's knowledge base feature is that anyone can start creating and publishing help articles in a matter of minutes. It is quite easy to add text, pictures, tables, hyperlinks, and videos to your help articles or guides.
Moreover, before making your content live, you can categorize your posts, add articles that are related to the topic, and customize your SEO details. With Help Scout, you can even embed your self-service articles on any web page so that they completely blend in with your website. However, their collection of help center themes is quite basic and needs improvement.
Zendesk helps you create a dedicated help center to organize knowledge and empower customers and agents with always-available information.
With Zendesk's Team Publishing tools, you can allow multiple team members to update content from time to time. Regular edits and updates will ensure that your self-service content is always up to date.
In addition to this, you can match your help center with your brand's design ethics with the help of multiple customizable themes.
4. Reporting & Analytics
Help Scout allows you to view your conversation stats for email, chat, and phone under separate tabs. You can identify your most popular or busiest support channels and allocate resources accordingly with just a single glance.
If you don't want to see an overwhelming amount of information, you can easily sort your data with advanced filters and save custom views for quick access in the future.
Unlike other help desk tools, Help Scout allows you to track your Saved Replies usage. For instance, you can see the number of times agents use a particular Saved Reply and identify the ones that need improvement.
When it comes to help desk reporting, Zendesk can offer you in-depth insights into your team's performance. However, don't be surprised if too many charts, graphs, and numbers leave you feeling intimidated.
Zendesk captures data from every communication channel and helps you understand how customers interact with your brand. You can monitor the performance of every channel and make necessary improvements.
You can even schedule reports to receive them over email automatically. Moreover, Zendesk even makes it easier for you to share reports with teammates and stakeholders.
5. Automation Capabilities
You can use Help Scout to automate repetitive tasks and keep your response times low.
You can automate your workflow based on a specific condition: If an event takes place, what action should take place next? For example, you can choose to automatically Tag tickets as "Payments/Accounts" if the subject line contains the word "Refund." This will save your team a lot of time as they will not have to do this task manually.
Moreover, you can even create workflows to automate ticket prioritization and escalation. Overall, the automation features are impressive but not out-of-the-box.
Zendesk comes with powerful ticket routing and intelligence features. You can automatically assign every incoming ticket to the right agent based on their expertise, experience, or knowledge.
Zendesk's AI-powered Answer Bots can work alongside your support team to assist customers with their everyday queries. The bots are designed to handle low-priority tickets and in case an agent is needed, the bot can easily transfer the chat to an available agent. This way, the support representative can view the initial conversation and gain relevant context.
Therefore, in this Zendesk Help Scout comparison, it is evident that Zendesk comes with more powerful automation features that can take your support to the next level.
Help Scout vs. Zendesk: Customer Support
Help Scout
Help Scout does not offer many channels to contact their support team. You cannot find their email or phone contact details on their website.
However, it does offer an extensive knowledge base that can help your team get started quickly. You can find a good collection of help articles on a variety of topics such as Account Management, Reporting, Productivity, Mobile Apps, Integrations, and more.
Zendesk
In this Help Scout Zendesk comparison, you will realize that Zendesk is more reliable when it comes to supporting its customers. If you have any product or price-related queries, you can speak to a Zendesk agent right from their website.
Unlike Help Scout, Zendesk offers a vast collection of Frequently Asked Questions that together cover almost every topic that you can possibly think of. For example, you can explore FAQs such as "How do I use Views to manage ticket workflow?", "How do I create conditional ticket fields?"
Zendesk also offers an online community where like-minded people can connect with each other, post queries, answer questions, and get information about the latest updates or features.
Help Scout vs. Zendesk: Pricing
Help Scout
Standard: $20/user/month
Plus: $35/user/month
Company: $60/user/month
Help Scout offers simple and transparent pricing for its help desk tool. In the battle of Help Scout vs Zendesk, the former is more affordable but still lacks key features. The tool comes with a 15-day trial period.
The Standard plan offers a limit of just two mailboxes, live chat, customer reports, etc. However, despite its high price, it lacks essential features such as custom fields, team permissions, reporting history, and advanced API access.
If you have a big support team, you can go for the Company plan ($60/user/month). You can enjoy unlimited mailboxes, unlimited docs sites, HIPPAA compliance, enterprise-level security, and other features.
Zendesk
Suite Team ($49/agent/month)
Suite Growth ($79/agent/month)
Suite Professional ($99/agent/month)
Suite Enterprise ($150/agent/month)
Zendesk is an expensive Help Scout competitor that starts at a whopping price of $49/agent/month. However, if you are using the tool for the first time, you can get a 14-day free trial.
All Zendesk Suite plans include ticketing features such as help center, AI-powered automated answers, unified agent workspace, multi-channel ticketing, automated workflows, reporting, and integration with third-party business tools.
If you are a large enterprise with an ever-growing customer base, you can opt for Zendesk's Suite Enterprise which will cost you $150/agent/month. Your team can expect features such as custom team roles and permissions, advanced knowledge management, advanced reporting, and more.
Final Verdict: Which One's the Best?
Well, both these tools are a hit in certain areas and miss out on others. Your decision should totally depend on factors such as budget, feature requirements, team size, reporting needs, and more.
When should you choose Help Scout?
If you have a small customer service team that interacts with customers mainly on email and live chat, you can go for Help Scout.
Although Help Scout is quite cheaper compared to Zendesk, it still lacks important features that are offered by multiple other products in the same price range. However, if you want an easy-to-use shared inbox tool, then Help Scout can be a good option,
When should you choose Zendesk?
As talked about earlier, Zendesk is the ideal option for big companies with a global customer base. No wonder their plans are one of the most expensive in the market.
If you want to automate your support operations, build a community for your existing customers and prospects, and generate in-depth reports, Zendesk can be a great bet.
ProProfs Help Desk as an Alternative to Help Scout & Zendesk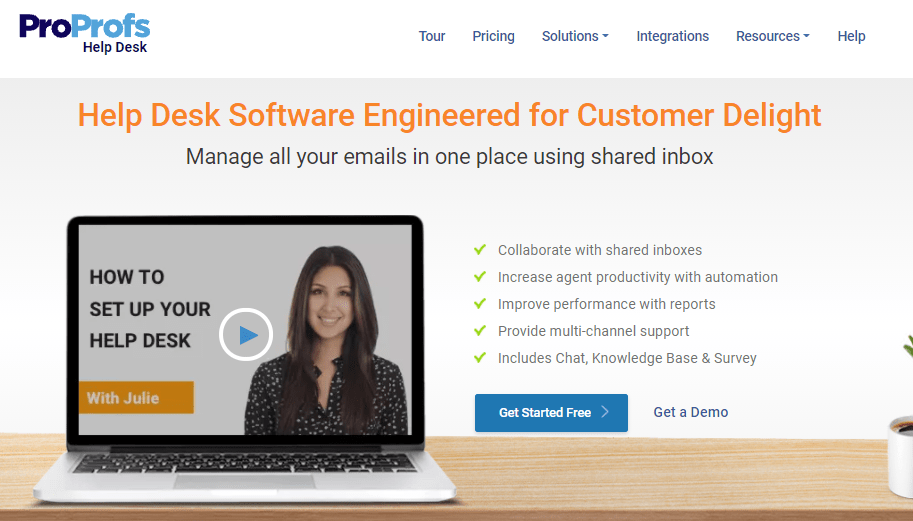 Do you wish Zendesk was more affordable and Help Scout had more features to offer? Well, you are not alone. A lot of businesses like you have turned to ProProfs Help Desk for its automation capabilities, ease of use, and most affordable pricing across the industry.
Let's quickly see how ProProfs can be the ideal alternative to these tools.
Easy to Use Interface: ProProfs Help Desk offers a Gmail-like interface that your team will already be familiar with. This means that you can get up and running in no time and save the time spent on agent training. It is really simple for support agents to view ongoing tickets, search for past conversations, and create custom workflows to suit their needs.
Ticket Organization: Do you receive too many complaints or requests that you find hard to manage? Well, ProProfs helps you keep your help desk inbox well organized. You can prioritize tickets based on their urgency as High, Low, or Normal so that agents know which tickets to resolve first. You can even add Labels to tickets for better organization.
Knowledge Base: A self-service knowledge base is another remarkable feature that can help your business reduce support costs, agent workload, and help desk tickets. With ProProfs Help Desk, you can create a help center and publish suitable articles, videos, guides, FAQs to empower your audience. For better security, you can choose to keep your help center public or make it private for your customers.
Live Chat & Chatbots: Customers want answers to their questions instantly. You can offer real-time support to customers, proactively engage website visitors, and generate more leads. In addition to this, you can develop chatbots for your website and stay available for customers round-the-clock.
Reports & Survey: ProProfs Help Desk offers smart reports to track crucial performance metrics such as average first response time, ticket resolution time, agent rating, ticket backlog, and more. You can even create attractive surveys and share them with customers to monitor their service experience with your brand.
We are sure with the help of this Help Scout vs Zendesk comparison blog; you will be able to choose the right tool that meets your unique needs and expectations.
However, if you are looking for an affordable, powerful, and feature-rich alternative, ProProfs Help Desk can be your ideal support partner. Sit with your team, highlight the features you need, compare these tools, and go for the one that ticks all the right boxes.
Do you want a free Help Desk?
We have the #1 Online Help Desk Software for delightful customer support