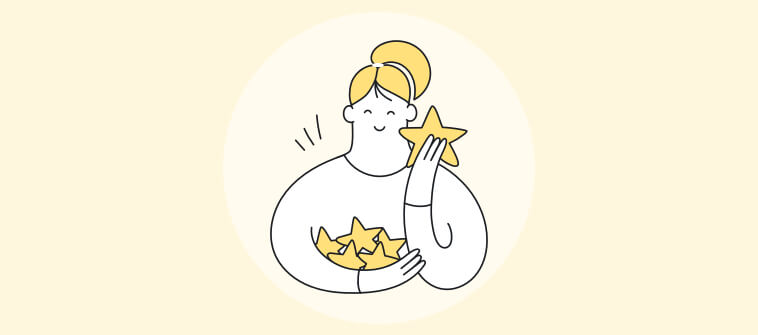 COVID-19 has impacted lives and livelihoods across the globe. While people are forced into isolation, customer service teams struggle to communicate proactively and win customer trust.
But should this mean the end of the world? Of course not! There are still plenty of wow customer service stories that are making customers rejoice.
Even after millions of challenges, hurdles, there are always some positives you can look forward to. The GLASS IS HALF FULL!
In the year 2021, businesses are opening up again and taking slow yet cautious steps to enhance the customer experience. Every now and then we hear outstanding customer service stories that remind us that successful brands are born out of moments of crisis.
In this blog, we look at 10 such stories that will leave your customer service team inspired for the rest of the year.
Here we go!
What Is a "WOW" Customer Service Experience?
A WOW customer service experience is all about exceeding your customer's expectations and going out of the way to meet their unique needs in a timely manner.
Successful businesses such as Amazon, Zappos, etc. are great at forming emotional connections with customers that lead to wow customer service stories and help them with word-of-mouth marketing.
Imagine, you call a customer service rep and she gives you great advice on what to gift your partner on your marriage anniversary – that's a wow customer service experience right there. To deliver the wow experience, you do not need to promise your customers the stars or the moon. A memorable interaction is sometimes all they need.
Importance of Creating Wow Customer Service Stories
Exemplary customer service makes your audience feel that you care about building a long-term relationship more than just making a sale. Let's explore some more benefits:
Did you know that the popular online shoe retailer brand Zappos gets 75% of its purchase from repeat customers? All credit goes to its mind-boggling customer service.
The best part about great customer service is that it persuades customers to do business with your company more than once. When you exceed expectations and delight customers, they are less likely to go elsewhere and more likely to stay loyal to your brand.
Let Customers Become Your Marketers
According to a Deloitte study, on average, customers tell nine people about their positive experience with a brand. This simply means free marketing and more customers.
Customers who are happy with your service efforts are more likely to recommend your brand to their friends or family members. Over the course of time, happy customers turn into loyal brand advocates and tell everyone in their circle about how great your business is.
Great customer service can help you foster a positive and encouraging work environment.
When your employees see all the efforts your business is ready to take for customers, they feel all the more connected to the values of your company. This helps you create the right work culture that makes employees proud of what they do. For instance, the single experience of making a difference in a customer's life can turn out to be all the motivation your team needs.
How Do You Create "Wow"?
Customer service wow stories do not happen by accident. There are a lot of ingredients that go into creating experiences that live forever. Here are some tips to create "wow" experiences and win customers:
Go Beyond & Overdeliver: You can never wow customers if you offer mediocre customer service. Give your employees the flexibility to bend rules and encourage them to overdeliver. For instance, a Zappos customer service phone call lasted for a record 10 hours and 43 minutes. Such instances can help you deliver experiences that live forever in the minds of your audience.
Train Your Team on Empathy: Empathy is a customer service skill that is often overlooked. Empathy is a great way to make your customers feel they are heard and that you acknowledge their feelings. Employees trained on empathy and other customer service skills can turn any negative situation into a positive one.
Focus on Key Customer Service Metrics: Customer service metrics can offer you a behind-the-scenes look at how well your team is performing. Powerful help desk software can help you track metrics such as average resolution time, ticket backlogs, ticket volume, priority issues, and more. Moreover, you can even share customer satisfaction (CSAT) surveys after every customer service interaction and capture valuable feedback.
Read More: 15 Help Desk Metrics to Improve Customer Support
10 Great Customer Service Stories of 2021 So Far…
Although the year has not been the best for most businesses or customers, there are still some positives we can focus on. Here are 10 examples of brands that are winning the customer service game in 2021. Feel free to get inspired!
1. Google Keeps Everyone on Their Toes
Right from its inception, Google has revolutionized how people search on the internet. Even as many countries start recovering from the COVID-19 pandemic in 2021, people can get all the data they need from a single Google search.
Google has introduced dedicated results or alert pages to help people quickly find coronavirus-related updates. The company is also using its platform to raise awareness by sharing a list of common symptoms, coping techniques, vaccination updates, and more.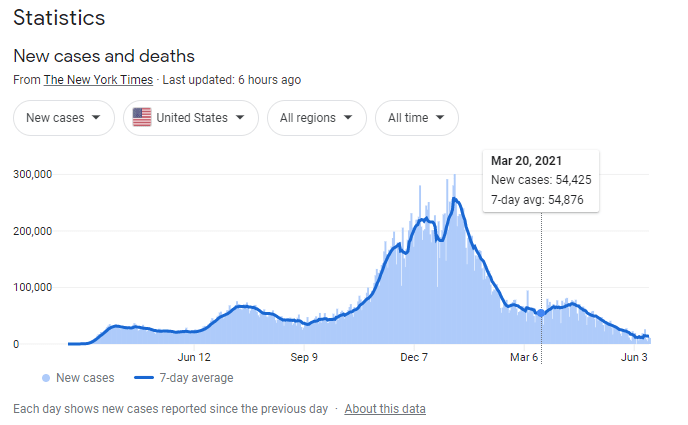 To improve the search experience, the company has made it a point to ensure that results are free from misinformation. Google's response team is ensuring that every piece of information is regularly updated and well synchronized.
All the data is synced from notable websites of the World Health Organization (WHO), Centers for Disease Control and Prevention (CDC), Wikipedia, etc. All this has enabled Google in delivering great customer service stories.
2. JetBlue Delights Customers With Responsive Customer Service
JetBlue, the popular American airline company is weaving wow customer service stories for a long time now.
In the year 2021, even taking an hour-long flight has become a frustrating experience considering the travel restrictions in different locations, multiple COVID protocols, etc. In such cases, it is natural for customers to get vocal and share their experiences on Twitter.
Acknowledging this, JetBlue has taken its Twitter customer service to the next level. Their support team is extremely responsive in sharing a public @reply or a private DM to help customers that need assistance.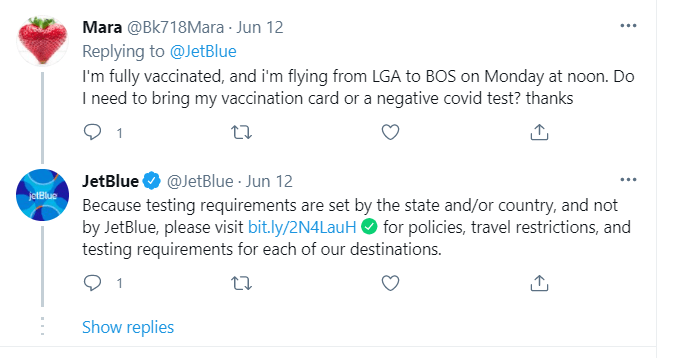 But what really separates JetBlue from other brands on Twitter?
When a customer has booked a flight ticket, time seems to move faster and panic can set in. Therefore, JetBlue tries its best to quickly respond to customers within a couple of hours, unlike other brands that usually take days. The airline company also proactively communicates flight delays due to weather conditions.
Read More: 30 Customer Service Tips for Delightful Customer Experiences
3. Amazon Communicates Proactively During Lockdown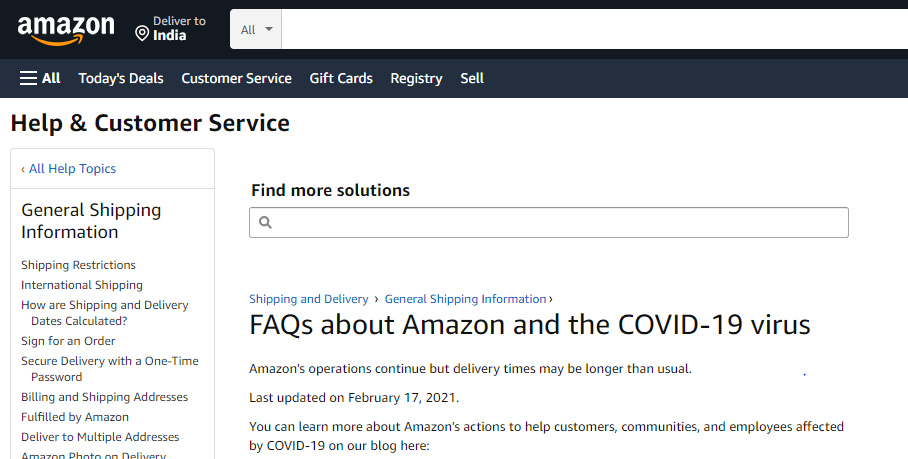 Amazon is one of those few brands that has seen positive growth in the last few years. Despite the stiff competition in the e-commerce sector, Amazon's incredible growth can be credited to its proactive customer service.
Amazon realized early that customers will have a lot of questions about delivery, returns, exchanges, and so on. Therefore, in order to tackle such requests, it created a robust self-service portal that shares answers to some commonly asked questions.
Some popular customer questions include:
Why are prime orders taking longer to ship?
Is it safe to receive or return Amazon orders?
What is Amazon doing to ensure the safety of employees and customers?
Is there any way I can help those impacted by COVID-19?
Are Amazon hub locations available for delivery?
By encouraging self-service options, Amazon has been able to deliver wow moments in customer service for its audience based across the globe. This has also resulted in fewer customer support calls or chats and enabled Amazon support reps in focusing on more serious issues.
Read More: Proactive VS Reactive Customer Service: Which One Should You Choose?
4. Ralph Lauren's Virtual Stores Make Shopping Fun Again
When most people think of virtual stores, they imagine an online catalog with multiple images. However, as one of the best wow customer experience examples, Ralph Lauren takes its customers on a memorable shopping journey.
Ralph Lauren offers 3D walk-throughs of its physical stores allowing customers to have that 'sort of similar' in-store shopping experience. Customers can explore various sections, check the interiors, and listen to music while shopping.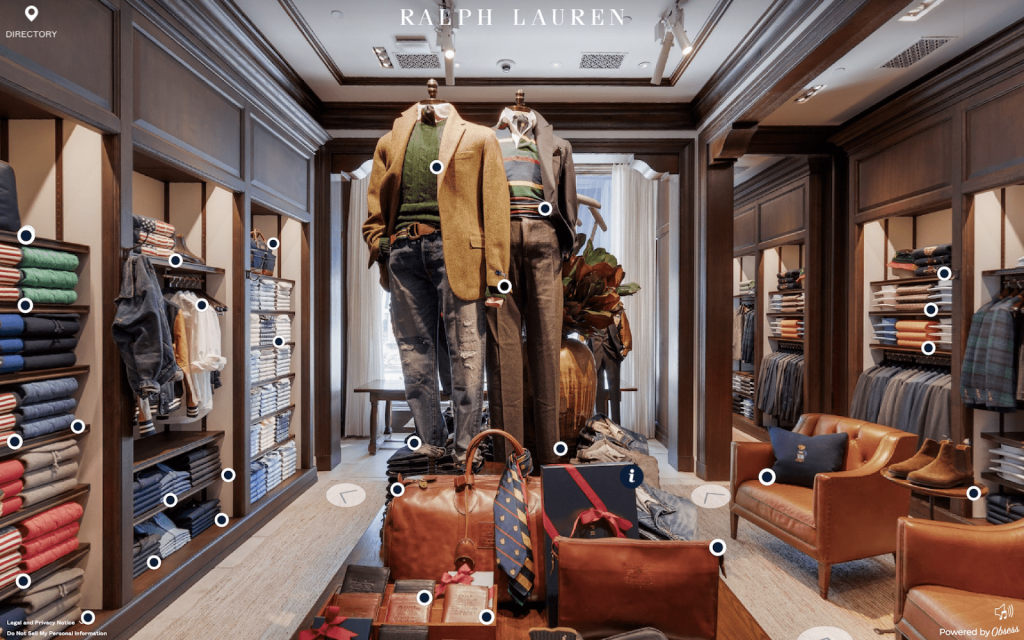 During the virtual visit to their store, customers can move around, select displayed items, check their prices, and buy them. Customers can even add fashion products to their favorite list or check if they are available in-store.
Now considering the reduced footfall due to the ongoing pandemic and fear regarding physical customer service interactions, the fashion brand's move has proved to be quite successful. What started towards the end of last year, has picked pace and helped the business earn $783 million in gross profit for the fourth quarter of fiscal 2021.
5. BaliBody Shares FAQs & Other Help Content on Instagram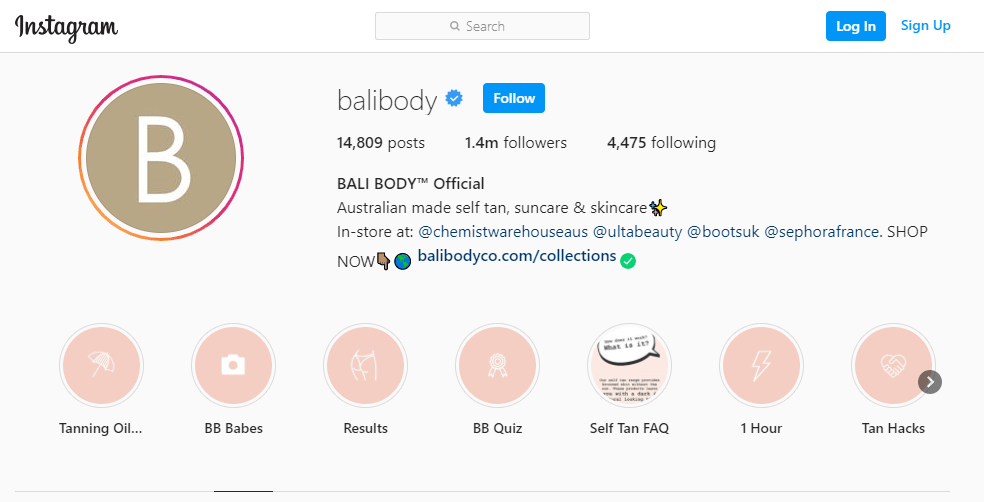 When it comes to social media customer service, Instagram is often overlooked. However, you will be surprised to know that Instagram has over 1.12 billion active users and 90% of them follow a business page.
Therefore, for brands, this has presented them with an opportunity to not only engage customers with posts and stories but also share relevant help content.
BaliBody, Australian skincare, and cosmetics brands are making the most of this opportunity. Through its Instagram story highlights, the brand shares FAQs, product videos, quizzes, before-and-after results, etc. leading to an awesome customer experience.
BaliBody chose Instagram to share content as it has over a million followers. Moreover, once uploaded, the various skincare and product FAQs can prove to be helpful for both existing as well as prospective customers.
So if your business also has an impressive Instagram following, posting self-help content can be a great way to offer 24×7 assistance, reduce support costs, and enhance customer engagement.
6. Burger King Asks Customers to Reclaim Items Left in Lockdown
Customer service is all about helping customers. But, unfortunately, some customers forgot their items on the day before the lockdown was imposed and Burger King had no idea how to return their items.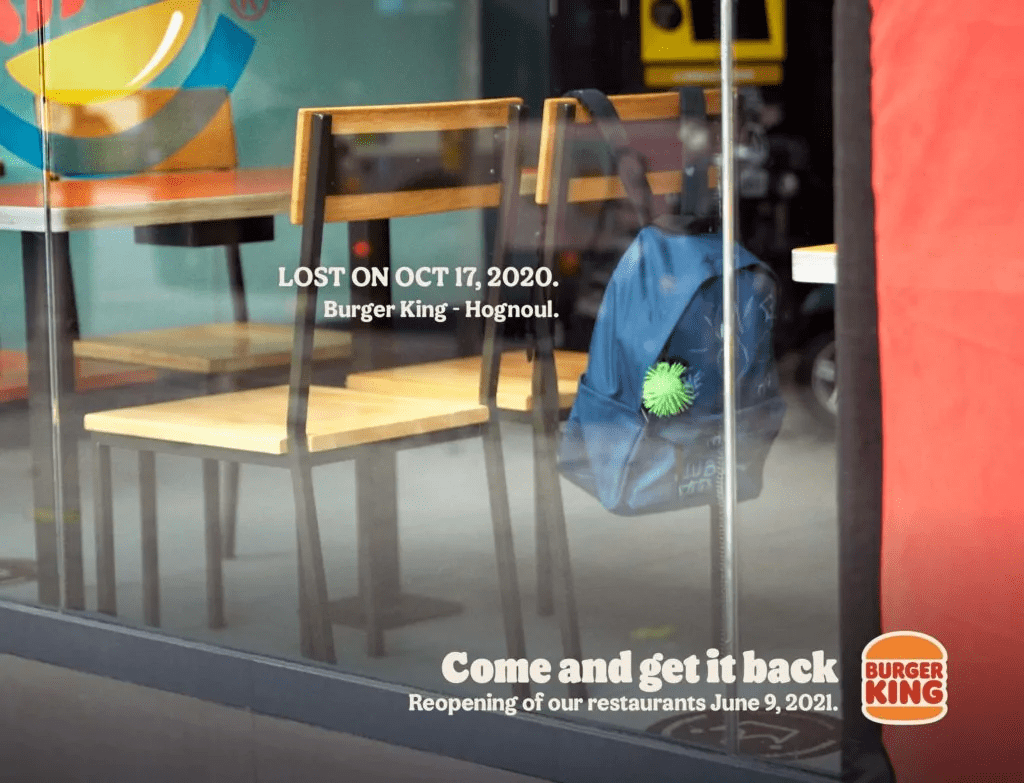 As Belgium starts opening up after 7 long months, Burger King's campaign made a strong statement that it is always eager to help customers and misses their presence.
This campaign by the design agency Buzzman attracted a lot of attention on social media. The campaign shares a series of images of lost items such as a school bag, mobile phone, a child's toy, and even a McDonald's staff cap.
In a statement, Burger King declared: "It's time to reunite with your keys, toys, socks, and even more! You probably can't wait to see them again, well Burger King also can't wait to see you again." The above example shows how you can find the right opportunities to connect with your audience even during challenging times.
7. Zoom Adds Value With Free Training Sessions
In 2021, more and more businesses are embracing the remote work culture. According to the State of Remote Work 2021, 97.6% of employees would like to work remotely, at least some of the time, in their careers.
Zoom is one of those brands that is revolutionizing how remote employees work. To help its users make the most of Zoom products, the company is offering free training sessions and is constantly uploading new training videos.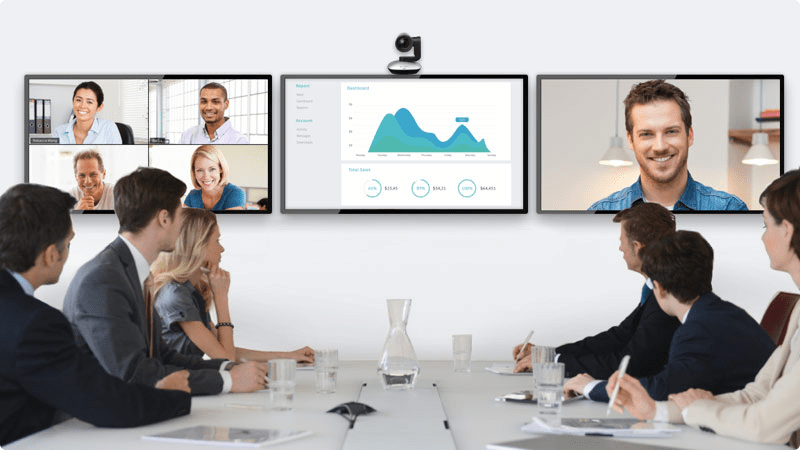 Although Zoom is quite easy to use, conducting online events using Zoom Video Webinars or using a Zoom Room can get confusing for beginners.
To help users, Zoom, the popular video communications technology company, has hired trainers to offer free training sessions. Their experts host free and interactive live training webinars daily to help users make the most out of the Zoom platform.
Besides this, the company has created a robust help center full of pre-recorded video tutorials. Right from getting started tutorials to advanced videos for Zoom administrators, users can find all the help they need. The company even hosts monthly Zoom Ask Me Anything sessions, where experts focus on addressing user questions.
8. ProProfs Offers Multi-Channel Customer Service to All Users
To win the trust of modern customers, businesses need to stay available 24×7 and cater to customer requests on multiple channels. According to a study, companies with omnichannel customer engagement strategies retain 89% of their customers on average.
We wanted to share the example of our own company and how customer service has always been on top of our priority list.
Unlike other SaaS companies, we at ProProfs offer 24×7 support to all our customers. For a holistic support experience, users can connect via phone, live chat, use our extensive knowledge base, or open a ticket anytime.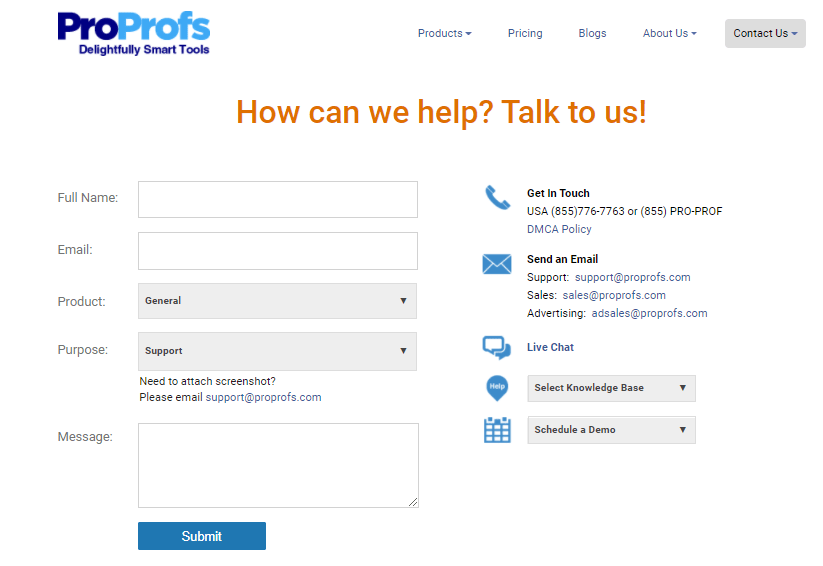 To make things further easier for customers in 2021, we have a phone number on each page and the live chat button is available inside our product and on the website. In fact, we are always measuring the performance of our web pages as well as blogs by capturing customer feedback in real-time
In a statement CEO Sameer Bhatia said, "We use one of our own products – SaaS help desk software to track all customer conversations in one place. With the help of SLA rules and automation, we can ensure high-priority issues are resolved first and no customer message can slip through the cracks. We realize that our customers need us more than ever before, and we are doing our best to stand together with them through life's ups and downs."
9. Silva Homes 'Phone Pals' Reach Out to Lonely Customers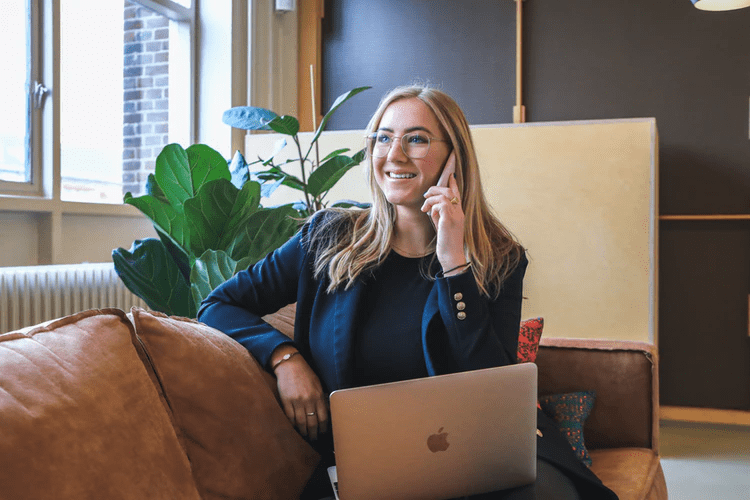 Lockdown restrictions worldwide have pushed people inside their homes and made life more miserable than ever. It is not surprising to see that 3 in 5 Americans have reported being lonely.
Silva Homes is a Housing Association that manages rented properties, shared ownership properties, and garages in southeast England. The company has over 2000 customers who are above 65 years of age and are more susceptible to loneliness.
Silva Homes is keeping loneliness at bay by reaching out to those customers who are self-isolating. Every week, over twenty Sila employees, make a total of 200 calls to customers who are have requested this service to make them feel better. An inspirational customer service story indeed!
One elderly woman, who lives alone commented on this program: "I'd just like tell you how much I appreciate the great phone calls I've been having from the Silva phone pals. They really do make my day, especially as they're from such a diverse crowd."
The company is teaching us that reaching out to your customers when they need you the most can make all the difference in their lives.
10. Nike Gives Back to the Community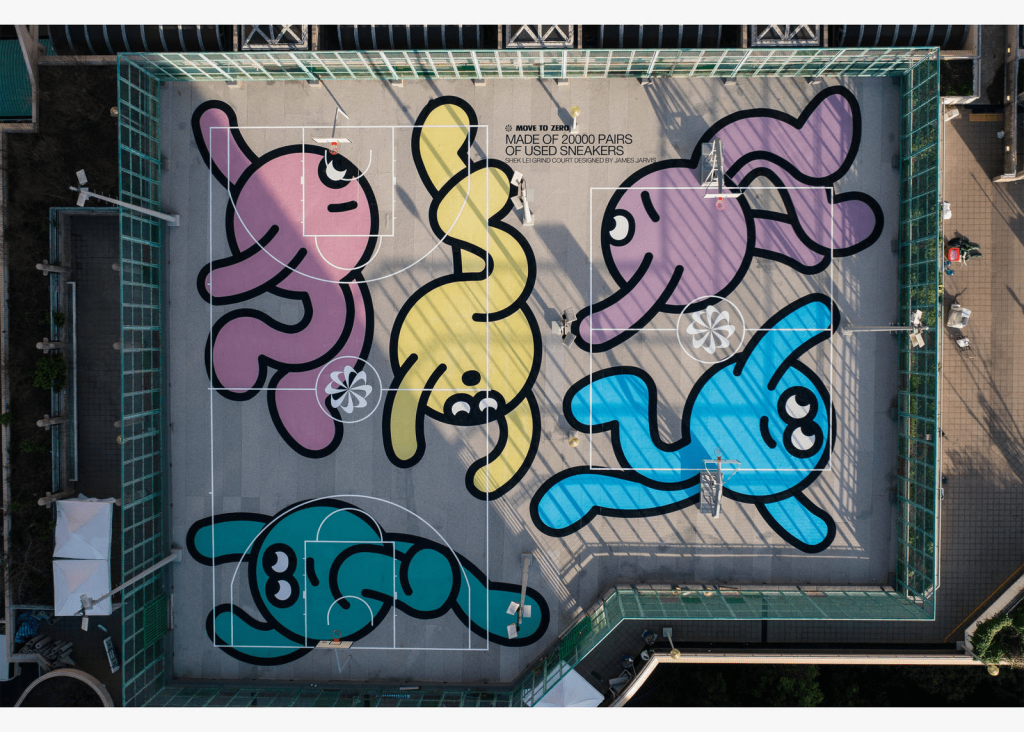 Over the years, Nike has presented us with many legendary customer service examples. Right from having a separate Twitter account for support to donating goods worth millions of dollars for healthcare workers, Nike has won our hearts.
Nike has always believed in the power of sports in making this world a better place. In June 2021, the sportswear brand has extended this vision by refurbishing Shek Lei Grind court, a community basketball court in Hong Kong.
The basketball court's surface has been created by recycling 20,000 pairs of sneakers. Moreover, the court is located in a residential neighborhood and was chosen for its proximity to 14 schools in addition to the region's need for open recreational space for kids to play.
To make things further interesting, British artist James Jarvis painted illustrations of cartoon characters playing basketball. These spherical illustrations appear across the court and make the area more fun and lively.
Offer Service That Makes Your Customers Go "Oh Wow!"
As businesses and consumers learn to navigate these challenging times, it has become even more important to deliver wow customer service experiences in 2021.
By giving your best to every customer interaction, you can generate repeat business, turn your customers into loyal brand advocates, and boost employee morale. All these factors lead your business to a better future.
Every customer service story mentioned in this blog holds the potential to inspire you. The most important lesson here is – in order to deliver meaningful support experiences, you need not invest millions of dollars. Something as simple as being responsive on your Twitter account can be enough to delight your customers. Ready to go above & beyond in 2021?
Do you want a free Help Desk?
We have the #1 Online Help Desk Software for delightful customer support