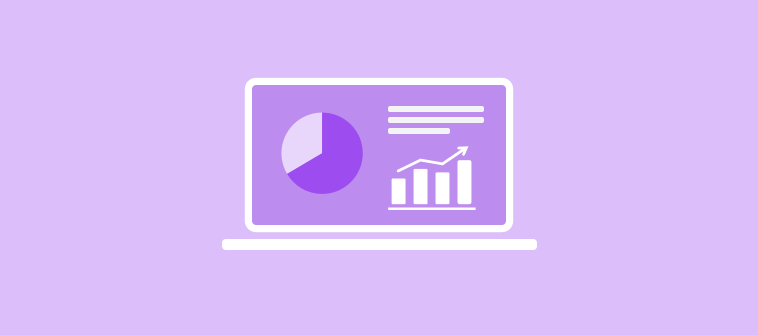 40% of service desk professionals fail to measure key business value metrics. Doing so is detrimental to the health of your customer support.
Remember whether you are a startup or have newly formed your customer support department, you should have a strong set of help desk metrics. Only then can your business operations run smoothly. A good set of customer support metrics help you comprehend how well your support processes are meeting customer expectations.
Besides, you gain insights into customer service improvement areas. As your customer service offerings get better, your business becomes more cost-effective and leaves customers delighted.
In this blog, we take a look at a few of the most critical help desk metrics. Dig in to learn the importance of these metrics for your customer support.
Metric No. #1 – New Ticket

Your business needs to know the volume of incoming support requests from customers. As a customer success manager (CSM), you need to have the exact figures on the number of requests your support team is managing.
Get a sense of issues and requests that your customer support agents can tackle daily, weekly or monthly. It will be a cakewalk to hire new recruits accordingly. Use customer service software, like ProProfs Help Desk to access data on new tickets.
Metric No. #2 – Distribution of Tickets

Distribution of tickets is a key help desk metric. System administrators need to look at how support requests are distributed among agents. A help desk ticketing system enables managers and system administrators to learn more on ticket distribution.
Ticket distribution helps you ascertain if there exists any correlation between the average response time and the satisfaction ratings of customers.
Your admin can find out if there are frequent issues with any of your product or service.
There may be times when you notice a sudden increase in the number of support requests. This upsurge may be due to a backlog of old tickets, and you choose to distribute tickets accordingly. After all, you don't want to witness low satisfaction rating due to rising average response times.
Metric No. #3 – First Response and Wait Times
It is critical for any business to reduce the wait and response times for its customers. The ultimate business goal is to deliver a delightful experience to customers. If your team sends delayed responses to customers or keeps them waiting, they may get frustrated and finally, leave you.
The period between a support request and the first response from your support agent should be minimal.
Your customers expect at least an acknowledgment that the concerned individual or team has begun the help process. Further, you should work on minimizing the wait time for final resolution. Resolution time is the total time for which a support request remains unresolved.
Note that a constantly low first call resolution (FCR) rate might signal an ineffective reassignment process or agent training gaps.
Metric No. #4 – Open and Rated Tickets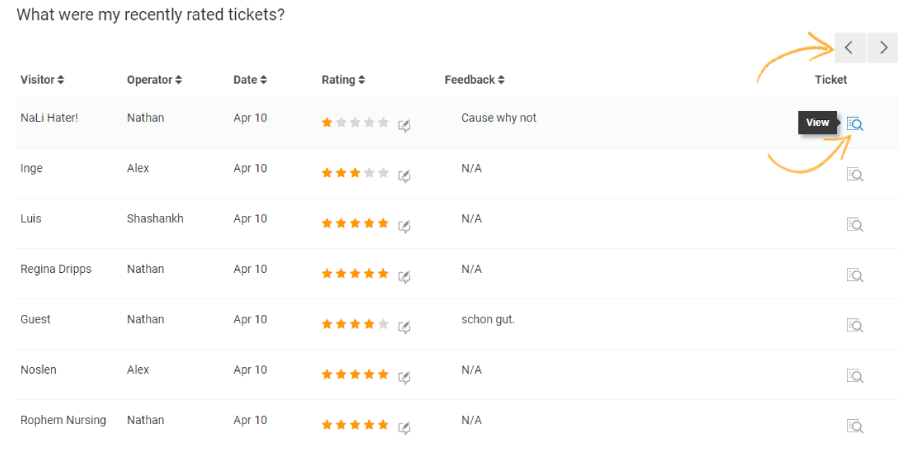 Another help desk metric that managers need to look closely is the number of tickets that are not closed.
Ensure that there are a low number of open tickets, as this implies a quick resolution of customer issues and requests. Customer support tools give you data on new tickets, rated tickets, and the total number of open tickets. Through rated tickets, managers and admins can view customer comments and ratings for each agent's performance.
Metric No. #5 – Resolution Time
You should use customer service software to check on the resolution time of your customer queries and requests. You should understand on an average, how long your customers have to wait for the full resolution of their issues.
You need to consider the help desk ticket metrics that deal with the first response and the resolution time for delivering excellent customer service. When there is a growing gap in these responses over time, your agents should get additional training.
It is pointless to revisit the same customer support problem multiple times.
Metric No. #6 – Individual Performance

The best part about a customer service help desk software is that it gives specific data on the individual performance of agents. It is a must for managers to find out the top-performing customer support agents and those who need to improve.
A few agents may be ready to take on more customer support challenges, while others may require additional training and resources. This metric helps to learn if visitors are happy with your support experience, the average rating of a customer support agent, if the support rating improves over time, and much more
Metric No. #7 – Backlog
Help desk managers care the most about the backlog in their support queue. They don't want their agents to be overloaded with piles of tickets. Help desk tool allows them to keep a check on this backlog.
Incoming requests should not always be more than those that can be handled in a week.
Employing a help ticketing system that comes integrated with knowledge base plays a critical role in automating ticket resolution. Customers can help themselves using the self-help center, and this may lessen the chances of any backlogs.
---
Here are a few of the frequently asked questions about help desk metrics:
Q- How important is it to respond faster to customer questions and requests?
Well, you understand how important it is to respond to your customers faster, as speed matters the most in customer service. Often failing to meet your target resolution time shows your service desk has systematic issues. Drill into every component of the resolution workflow. Only then can you comprehensively detect, address, and avoid recurrence of issues.
For example, your help desk metric data may help you find out
if a certain kind of request has quite a long resolution time,

whether workloads distributed unequally are widening the age of open work tickets among certain customer support operators or not
...and more.
Q- How to improve service desk performance?
Keep your service desk always in the loop.

Create SLAs for the most important customers.

Your customer support operators should log in tickets immediately.

Figure out the right performance metrics.

Think about your service desk failures to improve on those.
Q- What is the key performance indicator (KPI) in a help desk software?
A helpdesk KPI implies a performance metric focused on the customer service of your business. These KPIs include:
First response time

Rate of resolution

Total resolution time

Open and rated tickets

Pending responses/backlog
Do you want a free Help Desk?
We have the #1 Help Desk for delightful customer support starting at $0