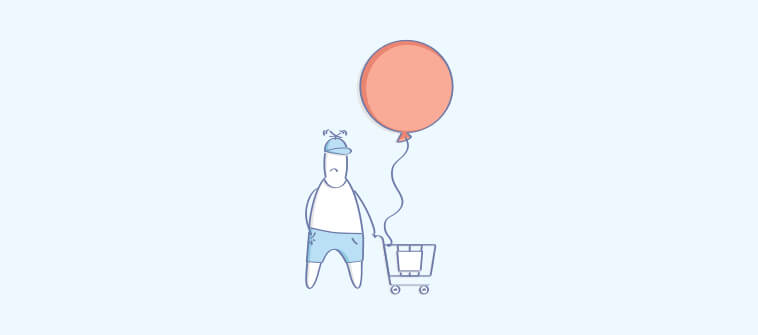 There is no magical pain relief spray to ease customer pain points. Every challenge needs your undivided attention. Period.
Online transactions are going through the roof and beyond- In 2019, U.S. online retail sales amounted to 365.2 billion US dollars. This figure is expected to double in the next 5 years, making life difficult for offline retailers.
The numbers do look promising, however, a lot still lies on the table that needs to be figured out. Customers might have embraced online shopping with open arms, but most are still skeptical as their pain points get overlooked.
Most e-commerce gurus and Silicon Valley innovators keep innovation and product pricing above everything else. However, Jack Ma, CEO- Alibaba.com, has a totally different perspective. He explains, "I'm not a tech guy. I look at technology from the eyes of my customers, normal people's eyes."
Businesses like Alibaba, that have looked to tackle customer pain points have flourished, the rest are still relying on sheer luck.
We have identified some common eCommerce customer pain points that often slip through the cracks and become red flag situations for businesses worldwide. You can improve your eCommerce customer support with ecommerce customer service software.
Let's get started!
What Are Customer Pain Points
Before we jump directly to the grave concerns of online shoppers, let us first understand a very important question: What are pain points?
Pain points refer to problem or concern areas that your existing, as well as potential customers, might be experiencing. Such pain points can deter customers from having a delightful shopping experience.
As business owners, you must be familiar with pain points in business. However, customer pain points are unique to your customers and need to be fixed to avoid customer churn. The first step should always involve the identification of problem areas and who would know them better than your customers themselves. Asking questions like- 'How was your overall experience of shopping with us?' Or 'What suggestions would you like to provide for improving our process?' can help you get to the root of the problem.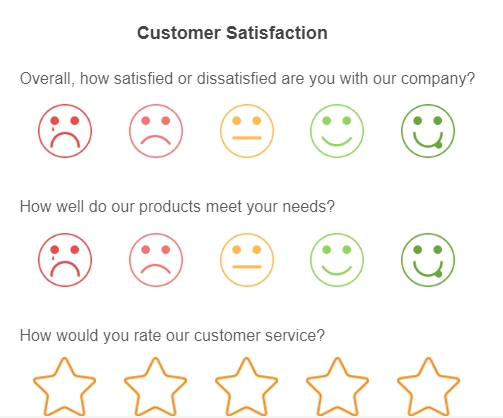 Now, understanding the customer pain points is only half the battle won. You need to look for creative and unique solutions to offer an excellent experience, every single time.
Let us wear the customer's hat and delve deeper into some common customer pain points.
Top 12 eCommerce Customer Pain Points & How to Fix Them
? Pain Point 1: Receiving of Incorrect Order
Have you ever ordered a product online, waited patiently for a few days, only to see that the product you received is not what you had ordered in the first place? Well, if that was frustrating for you, the same applies to your customers.
According to a study by Voxware, 54% of online shoppers stated that the major reason for opting to return a product was due to receiving an incorrect item.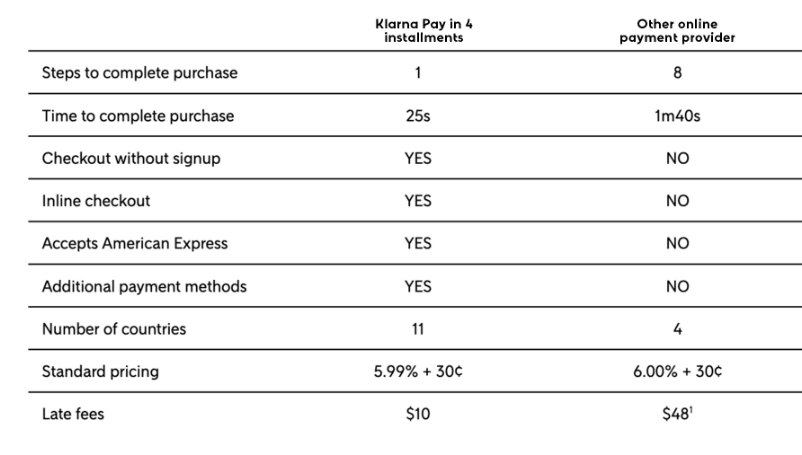 ? The Solution: Every online business needs to invest in order management. You might be shipping products faster than your competitors; however, it all goes in vain if they do not receive the correct order. Once an order is placed, you can either text or share an email with your customer for order confirmation. This would significantly reduce the number of incorrect orders that get placed on your online website.
Even if an incorrect item is shipped, you must take responsibility, empathize, and initiate the return pick-up at the earliest.
? Pain Point 2: Lack of Payment Options
Your wide range of online products can excite potential buyers, but they might not necessarily buy them due to restricted payment options. Payment options are no longer just limited to cards and accompany digital wallets and even cryptocurrencies.
According to Klarna, 56% of respondents admit that they would buy more from an online store if there were more payment options available.
? The Solution: If your business caters to customers from different countries, it becomes all the more important to provide local and alternative payment options. Since rapid digitization has given rise to numerous e-wallets, you need to be quick to adapt to ensure that your customers always have enough options at hand.
For instance, Amazon.com has a massive reach and encompasses an array of payment options.
? Pain Point 3: Slow-Moving Checkout Process
Even if your customers find what they are looking for on your eCommerce store, a bad checkout will push them further away from a purchase.
According to a report by Statista, around 70% of shoppers abandon their shopping carts without making a purchase. Now, while reasons for abandonment can be many, experts believe that a sluggish checkout process surely tops the list.
? The Solution: For your online business, the checkout page can lead to a 'make or break situation'. Your business should be focussed on building a secure, reliable, and quick checkout process. Any slight hindrances or distractions should be avoided for a seamless experience.
More importantly, you should strive to get as much customer feedback as possible to focus on improvement areas and reduce cart abandonment rates.

? Pain Point 4: Absence of Relevant Information
The e-commerce industry might be decades old; however, the lack of enough product information always makes it to the list of common customer pain points. Your customers might be eagerly waiting to buy from you, but the absence of relevant information is preventing them from making a crucial decision.
Around 43% of online shoppers research products online, and you can help consumers with their research by making adequate information readily available.
? The Solution: As a business, you need to decide how much information is sufficient and how much information can be too much. To simply put forth, you need to find the perfect balance. Ensure your product managers have a keen eye for spotting incorrect information and rectifying them in due course. Design your product catalogs to offer insightful product descriptions, High-Definition pictures, and genuine user reviews.
? Pain Point 5: Sluggish Customer Support Process
A slow and inefficient customer support process can only leave your customers further agitated. Most online businesses make the grave mistake of taking too much time to respond to customer concerns and queries. The result? Customers disappear into thin air.
Around customer churn in the United States prefer to shop with retailers that offer consistent customer service both online and offline.
? The Solution: Excellent customer service is a great marketing tool and can help you get over your marketing pain points. The ideal support experience will make your customers bound to leave a positive review for others to see. Using the best customer support software will strengthen the productivity of your representatives.
To further boost your overall support process, you can use ProProfs' cloud-based help desk software. This will help you integrate multiple customer-facing email addresses into a single platform and significantly reduce support tickets.
---
Recommended Read: 20 Best Help Desk Ticketing Softwares of 2020
---
? Pain Point 6: Unimpressive User-Interface Design
Designing the right e-retail website can be considered as one of the top business pain point examples. Every potential buyer is constantly judging the overall look and feel of your website, and the margin for error is minimum.
According to research, it takes about 0.05 seconds for users to form the initial opinion of your website. These few milliseconds determine if they like your site and whether they decide to stay or leave.
? The Solution: Your customers might not judge their books by their covers, however, your website is surely a subject of judgment that may eventually convert to a successful purchase. Spend a great deal of time in understanding the likes and interests of your users.
Ensure your content is appealing, catchy, and exhibits your business culture. The right user interface design will help users shop from your website with ease and without confusion.
? Pain Point 7: Inconsistency Between Channels
Business owners have been obsessed with omnichannel for several years now. They want to capture every sales channel be it shopping via website, in-store, or mobile application. However, this has led to the creation of many inconsistencies in the type and quality of products and services being offered across different channels. The result? A confusing and 'not so happening' user experience.
? The Solution: Your customers definitely want to have a uniform experience no matter the medium they choose to buy your products. You need to analyze the 'customer shopping journey' and offer a similar experience across multiple touchpoints. Consistency in branding and brand experience will take your business a long way and make you stand apart from your competitors.
Recommended Read: What Is An Omnichannel Customer Experience? Benefits + Examples
? Pain Point 8: Unavailability of Real-time Assistance
Ever scrolled through an eCommerce website and felt the need to resolve your immediate query? Yes, let us accept it, we have all been there. In today's fast-paced world, the absence of real-time assistance can make your business lose out on potential customers and convert those key online sales.
According to a study conducted by Statista in 2018, the customer satisfaction rate with live chat usage stood well over 83%.
? The solution: Offering real-time assistance can help you reduce customer service costs. You can hire, train, and build your chat support team to engage with shoppers in real-time. Companies that offer immediate assistance, stand a chance to witness benefits like increased sales, improved customer satisfaction rates, and more loyal customers.
Therefore, it is always a great idea to make live chat an integral part of your customer service objectives and strategies.
You might also want to consider using social media platforms to offer your customers direct and real-time service. Dedicate a team to a customer service portal build on social media and you will find that people reach out with more ease and you'll get more problems solved.
Customers hate waiting for a reply from companies when they're dissatisfied, and if they can send a direct message on Twitter or Facebook and get a reply within a few minutes, they'll be easier to deal with.
Not only will your customer service performance improve, but you can even build an entire e-commerce sales strategy around social media platforms. Facebook, Twitter, Instagram, etc, really is the way of the future for all companies.
? Pain Point 9: Products Are "Out of Stock"
Product stock-outs are a major concern area for both businesses as well as interested customers. E-commerce stores are always under the fear of running out of stock as such frequent scenarios can demolish their brand reputation and make customers look towards their competitors.
According to a CNBC report, the total value of estimated loss for retail businesses due to stock out amounted to a massive $634.1 billion.
? The Solution: Being out of stock can often mean that your product is doing well in the market, however, you are still losing out on potential sales. Proper inventory management would ensure that you never run out of merchandise and have minimum inventory ready to be shipped.
During holiday seasons or festivities, it is important to have a demand projection and anticipate sales in advance. Follow these points and going out of stock will be out of the question.
---
Recommendation Read: Expert Advice to Improve Customer Service in Holiday Season
---
? Pain Point 10: The Missing Case of 'Personalized Experience'
The prosperity of your online business rests heavily on personal customer experiences. Online shopping is more about your customers than it is about your business or subsequent profit or loss statements. When most business owners juggle between sales and marketing, personalized experience seems to take a back seat.
In a recent study, 68% of customers shared that a pleasant representative was key to their recent positive service experiences.
? The solution: Offering a personalized experience is a sure shot way to retain your customers in today's competitive market. Understanding the likes and interests of your customers will help you deliver a memorable shopping experience.
You can share personalized emails to thank your customers for investing their valuable time and money in your business. Always be willing to go the extra mile to ensure customer satisfaction because if you don't, some other business will.
? Pain Point 11: Improper Packaging & Handling
Millions of online orders are shipped from one corner of the world to another and the 'same day' or 'next day' deliveries have made accurate handling a big task. Most online firms do not pay much consideration to appropriate packaging.
This, especially, stands true in the case of small eCommerce marketing firms that have cost-cutting at the back of their minds. This obviously results in added frustration and negative customer experience.
? The solution: Every time a customer orders from your e-store, they must get an astounding unboxing experience. The use of the right packaging materials can make your brand appear more professional and help you showcase your branding skills.
For Instance, the eCommerce giant, Amazon.com has successfully developed a packaging that has created a win-win situation for all- the companies, customers, and the environment.
? Pain Point 12: Poor Filtering Options
The lack of proper filtering options is another major pain point that often gets overlooked by most product and category managers. Most eCommerce stores lack category-specific filtering that hampers the decision-making process of shoppers.
Filters must enable your users to narrow down their search and not add to their frustration. According to a study, a mere 16% of online shopping websites offer a decent 'filtering experience'.
? The solution: Today, there are more products available on online shopping websites than ever before and this has increased the role of filters. Online shoppers are known for their exhaustive research prior to making a purchase and filters play a crucial role. Your category managers must work to add more filters for product searches that give more than 100 results.
You can also directly ask your customers and website visitors about the filters that might help them save their valuable time.
Major Takeaway
Understanding customer pain points is not rocket science. The best part of this story is that most eCommerce entrepreneurs have been online shoppers themselves. Therefore, putting yourself into the shoes of your customers is perceivable.
Online shopping experience begins with marketing strategies and continues until the checkout process is completed. Identify, review, and resolve pain points to ensure customers always checkout with a 'Big Smile'.
let's take a look at some of the frequently asked questions below.
Q. How do you identify eCommerce customers' problems?
Even before you start addressing customer pain points, you need to identify the problems faced by your online customers. To get to the root cause of their pain points, you can have one-to-one interactions with customers or share surveys with them. You can even use help desk software to view ticket history and analyze trends in customer issues. Moreover, digging deep into online reviews can also help you identify the common problems faced by your customers.
Q. How do you address customer pain points?
Businesses that successfully alleviate all customer pain points and offer a wholesome customer experience retain more customers and enjoy repeat purchases. Here are some steps you can take for the same:
Identify customer pain points (surveys, online reviews, etc.)
Get all your customer-facing teams together
Jot down the top 5 problems faced by the majority of customers
Prepare an action plan to resolve these problems
See how your competitors are eliminating customer pain points
Q. Why understanding your customer pain points is vital to your business?
Understanding and addressing customer pain points from time to time can help your business in the long run. Here are some benefits you can expect :
Evolve and improve your products/services
Improve the customer experience
Turn customers into loyal brand advocates
Enhance your marketing communications
Get an edge over your competitors
Do you want a free Help Desk?
We have the #1 Online Help Desk Software for delightful customer support