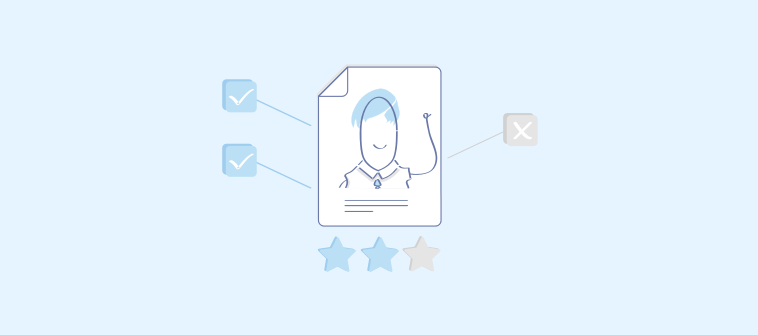 Organizations gather customer experience data through CSAT (customer satisfaction) surveys that are built into their help desk ticketing systems. Conducting such surveys helps them in finding out the challenges faced by customers over time.
Gathering data from customers helps to improve their service experience as well.
On the contrary, employee feedback is often ignored by organizations. Businesses need to realize that employee feedback carries much importance while making efforts towards improving customer service experience. As you realize the value of employee feedback, it also needs to be captured and utilized the right way.
Learning about customers' experience from your support team is crucial for your business growth. Encourage your agents to share how they feel about customers.
A figure that stresses the importance of employee engagement and feedback in current times – the Employee Engagement Benchmark study conducted by Tempkin Group in 2016, found that
Customer Experience leaders have 1.5 times as many engaged employees as compared to those in customer experience laggards.
Your Agents Know Customers Better
Your customer support agents know the best about your customers. They are the customer-facing employees, better known as your customer experience frontline. Being at the forefront, these employees are well-aware of the company's internal matters, which include policies, procedures, and regulations of the company.
Unlike your business development team, agents know the customers by their nerve. They are the ones to whom the customers address their problems or place their requests. Your customer support team's knowledge of the company's internal processes and customer needs is critical.
---
Must Read: Secret to Improve Customer Experience
---
Why Customer Feedback isn't Enough?
Your agents are on the receiving end of customer requests, complaints, and feedback. They know why customers face a particular issue and what concerns they may be having.

Although the "reports" dashboard of ProProfs help desk software can give you valuable insights into long wait times, low CSAT scores, and high cart abandonment rates, but it cannot tell you why.
There may be different reasons for your customers' dissatisfaction. Your customers may be unhappy due to a particular rigid company policy; a specific webpage may be down, or there may be a system glitch causing customer complaints.
It is crucial for any business to regularly tap into its agents and probe them for the concerns that customers generally face. A few customer issues may spiral to become a massive trend and this is bound to harm your company in the long-run.
You need to nip the problem in the bud by never letting customer issues unattended. Do you want them to blast your brand on social media later? Of course, not!
In addition, you need to consider the fact that a large number of customers ignore CSAT surveys or are lazy enough to participate in surveys and questionnaires. They may find giving such feedback annoying, so may offer zero insights into their decision to disuse your product or service. In such times, it becomes imperative to tap into your gold mine – your agents.
How to Capture Agent Feedback
Once you have realized the value of employee feedback, the next step is to gather the relevant data.
You may conduct a company-wide survey or let the team leaders interview employees one by one. One survey won't suffice, which is why you should aim at conducting employee surveys at regular intervals.
Next, verify the information rendered by your customer support agents since it isn't safe to blindly trust them.
Match the employee's feedback data with call logs. You could even review email threads and other documentation related to customer interactions with agents. It may be a prudent business strategy to analyze good as well as bad customer communications to ease the verification process.
Then, create an action plan and get ready for the split test.
Divide agents into two groups. Let Group A implement the customer support changes mentioned in the action plan. Leave the other group serve the customers the way they had been doing earlier. The plan that helps your business earn some CSATs is the one that your organization can adopt moving forward.
---
Related Read: Improve Work Environment Using Employee Feedback
---
Agent Feedback = Customer Feedback
Your agents feel valuable when you ask for their feedback on customer support. It makes them feel special when you value their opinion. Remember,
Employees play a vital role in projecting an enhanced brand image with their improved productivity and performance.
When customer success managers and system administrators obtain employee comments about the workplace and customers, they get to learn the current position of the company effectively.
You may ask your customer support agents about the company culture, the relationship they share with the management, and what they think they need to perform well in their given roles. Let them share new innovative perspectives and approaches that may lead to game-changing results.
Your agents can even share their views on the declining customer service experience and reasons behind it. High employee attrition rate, broken customer support processes, and poor customer management may be a few of the reasons.
Key Takeaways
Employee feedback can, indeed, transform and revolutionize your customer's service experience from the inside out. Gathering data and information isn't enough. Collect data from your agents, verify and analyze it, and plan and act on the same. Leverage your organizational growth and deliver an excellent support experience to your customers with your employees' feedback.
Do you want a free Help Desk?
We have the #1 Online Help Desk Software for delightful customer support