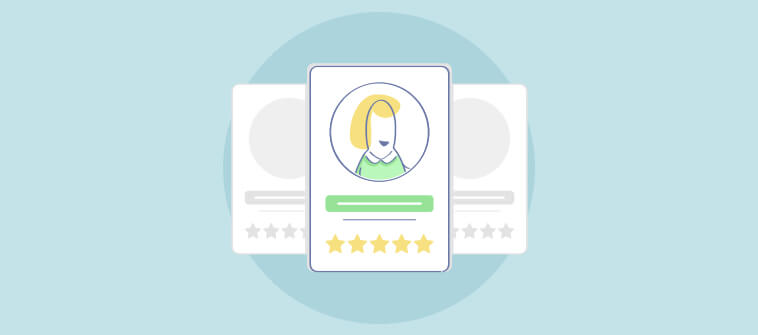 However, if everyone seems so driven to champion the welfare of customers, how come not all of them are able to meet expectations? Where do some companies go wrong?
When evaluating possible reasons, you can't overlook the role of your customer-facing employees. Your organization may have the best technology, customer support software, or even clearly defined customer service goals, but without the right people to help execute your strategies, you could be wasting all your efforts.
Apart from good communication skills, do you know the top qualities you should look for when hiring support reps? Don't worry. In this blog, we will discuss 15 qualities of good customer service reps that can prove to be a game changer for your support team.
What is Customer Service?
Customer service is the act of providing support to your beloved customers. That support comes before, during, and after they purchase and use your product or service. In this regard, think of your customer service team as the face of your organization—the main point of contact between your company and its customers.
Traditionally, agents deliver customer service via the telephone. But these days, it has become common for companies to support multichannel capabilities, meaning they provide support to customers across different channels like email, text, video, and social media.
Others deliver omnichannel customer service, which ensures a seamless experience as clients move between different channels.
What Makes Good Customer Service?
In simple terms, good customer service means going out of your way to deliver timely and adequate support to a customer. It goes far beyond answering inquiries and involves creating a good relationship with your customers, which also reflects positively on your brand.
Good customer support is integral to fulfilling your brand's promise to consumers. That's why it's important that you build a team around the best customer service representatives.
Key Customer Service Skills and Characteristics
The first step to building a high-performing customer service team is hiring the right people. Apart from communication skills, you'll need to look for these qualities:
1. People-First Mindset
Good service reps value human connections. As managers value their agents, so should the latter display care for the customers they're interacting with. They must have the capacity to stay empathetic no matter the situation, understanding that customers are regular people juggling everyday responsibilities—pretty much like them.
By having a people-first mindset, your customer service representatives will be more patient when dealing with difficult customers including irate customers, customers with poor communication skills, elderly customers, and more.
That's why, as good communication skills, having a people-first mindset is a requisite in this trade of delighting customers.
2. Effective Listening Skills
Effective listening is more than making an effort to clearly hear what the customer is saying. It's about paying close attention to truly understand and better address their concerns.
Agents should be able to pick up relevant information within the conversation that will help resolve the customer's inquiry or concern. Asking the customer to always repeat what they just said will get them more frustrated and irate.
Moreover, service reps also need listening skills to absorb all the knowledge they can get during training and onboarding. The more information they get, the more effective they will be on the floor.
For your part, be sure to provide top-quality training. Fortunately, there are online training software solutions in the market. These easy-to-use tools allow you access to 100+ professionally developed online courses not just about customer service but also other topics like human resources, compliance, and employee education.
3. Excellent Problem-Solving Skills
A typical day for a customer service professional involves a lot of problem-solving. From simple inquiries to complex billing issues, agents will be tasked to solve customer concerns with a smile on their faces.
Agents with good product knowledge and problem-solving skills should have the confidence to address customer inquiries effectively and adequately throughout the day.
4. Flexible and Adaptive
Not everything goes according to plan. Sooner or later, customer service agents will encounter a case they may not be prepared for. The more flexible ones will thrive in this fast-paced and ever-changing environment.
Someone who is highly trainable and can easily pick up new ideas and processes is certainly a catch. And because customer expectations are constantly changing, it's crucial that agents adapt quickly to meet them.
5. Good Organizational Skills
Support agents with good organizational skills have a solid grasp of the company's customer service processes. They know exactly what to do once they get a ticket and every step after it. Hence, they don't easily get confused and fold under pressure.
It would be a good idea to ask candidates how they approach addressing customer concerns and keeping track of tickets to gauge their organizational skills. You can always invest in a good help desk ticketing system so that your agents can easily track tickets from multiple channels (live chat, email, web forms, help center, etc.) in one place.
Read More: Why Help Desk Software is Important for Your Business?
6. Detail-Oriented
When a customer service representative is attentive to details, you'll likely save a considerable amount of time doing rework due to human error or doing unnecessary client correspondence.
According to a report from Microsoft, 72% of consumers expect agents to have insights into their previous engagements every time they reach out. You can bet that a detail-oriented support rep will carefully track down specifics of product orders and accurately record customer details and interactions.
7. Patient
When you're getting yelled at or treated rudely by customers, it's easy to lose your cool. But not if you have the patience to deal with it. How your customer service reps handle such situations can spell the difference between pacifying an irate customer and losing accounts.
Likewise, you want your agent to acknowledge a customer for their patience if it took the agent longer than expected to resolve their issue. Thankfully, managing complaints is now a lot easier if you use customer complaint management systems with AI capabilities.
8. Ability to Work Under Stress
A lot of job applicants underestimate the amount of stress a customer support agent may encounter on a daily basis. Due to the nature of the job (think complex queries, long lists of support tickets, etc.), stress can easily creep in and is normally a part of an agent's day.
If you feel that a candidate can't potentially handle the complexities of daily support work, they probably have no place in customer service. Note that poor stress management can result in poor performance or employee burnout.
The American Institute of Stress reports that 25% of Americans view their jobs as their ultimate source of stress.
9. Strong Time Management Skills
Sure, taking calls and resolving issues take up much of a customer service rep's day. But they may also have other tasks like preparing reports, updating account information, and filing documents.
In addition, when an agent takes a while to solve one customer's concern, everything in the operations may get affected. The customer queue will be longer and other agents will have to pick up the slack. It can even affect agent breaks, and you don't want that.
This is why the importance of having strong time management skills cannot be overstated.
10. Willing to Learn
There aren't many things in this world that can't be learned, and support agents should know this. They are faced with tech solutions daily (e.g., VoIP, cloud CRM, phone call logs, and other call features, etc.), so it would certainly help to have someone with a willingness to learn.
Tech is just one thing because there is a wealth of knowledge awaiting a potential hire in the customer service industry. That's apart from learning about the company and its products or services.
11. Eager to Improve
As new technologies and processes continue to emerge, there will always be room for learning. Products and services also change over time, and agents have to be on top of these changes to remain effective at their jobs.
That makes the eagerness to improve such a highly desirable trait for any person in any field, and customer service is no exception. The field is constantly evolving and good agents are always looking to get better to reach their full potential.
12. Open to Feedback
The road to improvement starts with accepting feedback, which can come not only from customers but also from supervisors. It's safe to say that anyone who can't take negative feedback well is a liability to your team.
You might want to test this during the interview by asking candidates how they addressed specific challenges in their previous work environment. Give them feedback and see how they respond.
13. Friendly and Respectful
Yes, you can be professional and friendly at the same time. When looking for answers, many customers prefer to interact with a human rather than a machine. Make sure you have support professionals who treat them with respect, and not some numbers on a spreadsheet.
A study from American Express shows that 68% of customers agree that the key to excellent customer service is a pleasant support agent.
14. Team Player
There are times when support professionals need to communicate with other members of the team. It could be for something as simple as asking their opinion on random subjects or collaborating on complex tickets. After all, they're working together for one goal, and that's to keep customers happy and satisfied.
15. Possesses Industry Knowledge
When customers reach out to your support team, they're expecting to speak with someone who can give answers. Agents don't necessarily have to be subject matter experts. But with a fair amount of industry knowledge (think automotive industry), they'll be able to learn about specific products, services, and processes faster than those who don't. They must have a fair idea about the latest trends in customer service and their respective industries.
What if One of Your Agents Is Lacking Any of These Skills?
Finding the ideal support professional who has all the skills and qualities mentioned above can get tough. The great thing is, anything can be learned or developed.
But what if the agent isn't too keen on improving how they deliver customer service? That becomes a real problem. Before you put the blame on them, try looking at things under your control.
As the team manager, do you promote a positive work environment? Make sure they're fully aware of what you expect from them as support professionals. Provide examples of how the skills in question can foster great customer service—all while celebrating small wins as you witness them develop those qualities and use those skills.
Seeing that their efforts and improvements are being acknowledged, your team will start to get more engaged. That's what happens when you build and nurture a culture of support.
Any Red Flags You Need to Keep an Eye Out for During the Hiring Process?
Of course! Like in any field, there are undesirable traits you might want to keep an eye out for when filling support-related posts. These are just a few examples:
Poor work ethics – Nobody wants someone with a disregard for the spirit of professionalism. People with bad work habits are less productive and have little concern about the consequences of their acts.
Undiplomatic – It may be hard for them to keep relationships within and outside of your organization. They might find it hard to nurture company culture and build strong customer relationships.
Inability to handle pressure – It's going to be a stressful environment for them. Bear in mind that pressure turns into stress when you don't have the capacity to cope.
Know-it-all – People with a know-it-all attitude may not be easy to train and coach, and tend to neglect team spirit. Imagine someone constantly dismissing other people's opinions and suggestions as if theirs are the only ones that matter.
Invest in Your Customer Service Team!
Your service reps act as a link between your business and the customers—you don't want to risk damaging that link by hiring people that aren't fit for the role. Therefore, it is important to spot the right characteristics among anyone who wishes to be a part of your prestigious customer support team.
And when you finally hire qualified individuals, don't forget about their training and development. Continue investing in their knowledge and empower them with industry-leading customer support software to ensure they stay engaged and primed to deliver to the best of their abilities.
Do you want a free Help Desk?
We have the #1 Online Help Desk Software for delightful customer support