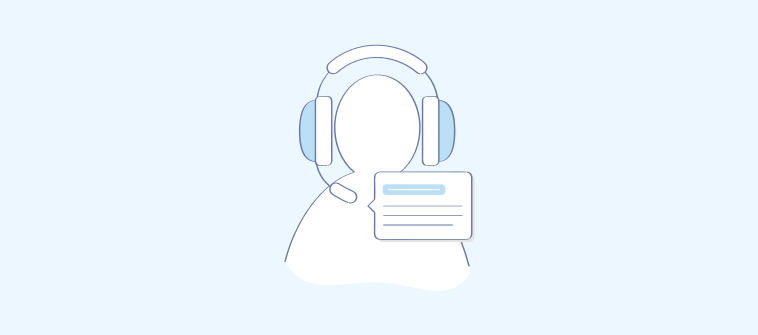 Customer support is an important area for any business. No company can do without delighting its customers. Particularly today, when reviews for companies can be posted so easily on the internet, helping your customers as soon as problems arise is a crucial element to running a successful business.
Customer service is one of the few areas in which a small business can gain an advantage over other businesses. It may lack resources, but it can pay due attention to its customers, as it cannot afford to lose any customers. Retaining them is more important for a small business than acquiring new customers.
In this blog, we dig into a few of the customer service improvement strategies that help you learn how to go about providing customer support for your small business.
Strategies that help you learn how to go about customer support for your small business
Quick Navigation
#1: A Quick Response Is A Good Response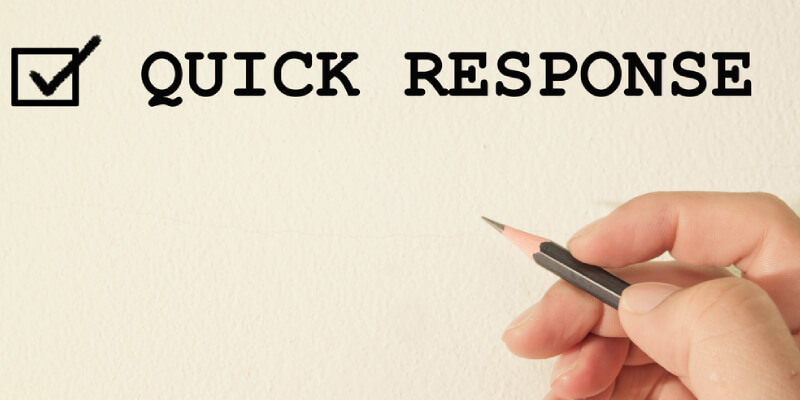 If your client or customer has an issue, it is always appropriate to address it with speed rather than a solution right away. Even if you don't immediately have any customer service tactics and strategies to solve a customer's problem, getting back to them quickly is extremely reassuring, especially for small businesses with inadequate resources.
Bill Dunlap, customer support manager at UKWritings says,
The smaller the company, the faster the response has to be.
Keep on answering the queries of your customers and attend to their requests, otherwise, they may feel undervalued. Don't let your customers wait for the first response from your end.
Businesses should always aim to improve their first response time (FRT).
FRT refers to the time that the support agent takes to respond to a ticket the very first time. It's crucial for any business to keep this time as short as possible since customers are likely to get frustrated when the first response from your support takes longer.
#2: Don't Overpromise and Underdeliver
A big company telling its customer that a replacement product will be delivered in two business days and then delivering it in four can be written off as simply an outcome of the bureaucracy of the big machine.
In a small business, the connection is always more personal. It is, thus, important that you keep your word.
Never leave a negative impression on your customers. This will surely be harmful to your brand's credibility.
---
Must Read: Follow These Rules for Great Customer Service
---
#3: Customer Retention is the key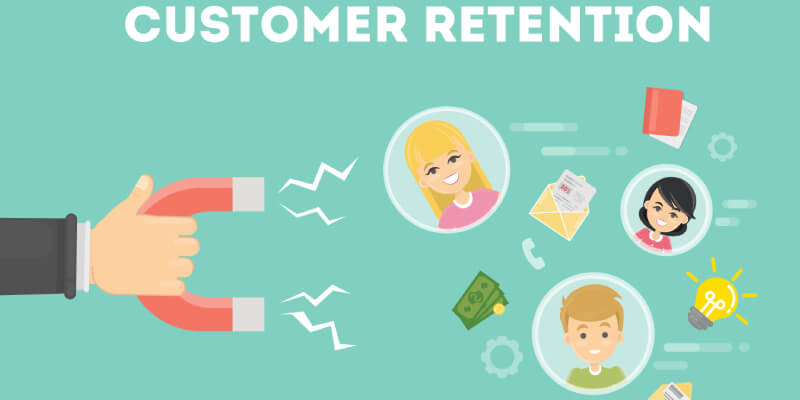 Large companies can afford to lose thousands of customers over disputes and yet this won't hurt their business. For small and mid-size businesses (SMBs), customer-support relationship is one aspect that helps you guarantee customer retention when done correctly.
But, it is important for SMBs to retain each customer who shows interest initially in their products and services, so as to benefit from their business down the line. You must see customer retention as an investment.
Outsourcing your customer relations can be a good idea, which will be valuable for your clients who stick around and feel delighted with the enhanced service experience. You may even employ a help desk ticketing software to deliver hassle-free customer support and prevent any of your customers leaving you for your competitors.
#4: Be Personal
When a large company uses your first name, it's only because your name is on their database somewhere and it's been regurgitated to impress you as a customer.
But a small company, by virtue of being small, earns an intrinsic sense of trust they can use to their advantage. Play into this as you interact with your customers: use their names, keep a detailed list of everything they've ordered, remember who they spoke to. Customers will feel safe in investing their business with you when you understand their needs and your business aims at fulfilling those.
#5: Treat Your Employees Well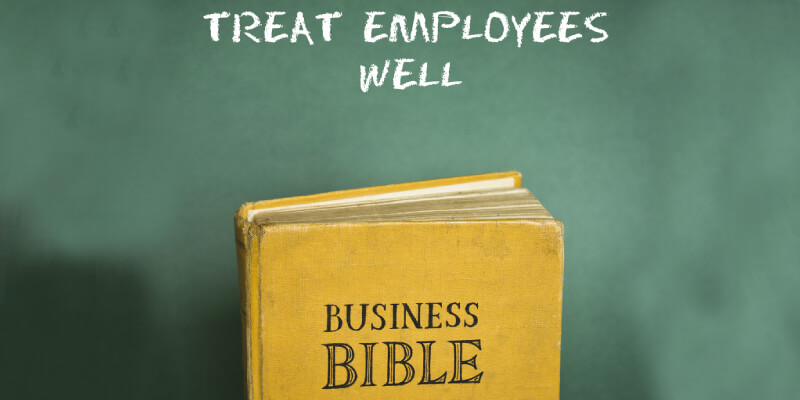 The logic of this one requires some thinking through, but at its root, it is quite simple. If you treat your employees the same way you behave with your customers, they are more likely to be happy. "A happy workforce gives you happy customers". In other words, you can make your business customer-centric only when it is employee-centric.
If I walk through the door of small business and there isn't a smile to be seen, I'm already internally gearing myself up for negative customer experience", says Nicole Keller, business strategist at EssayRoo. Your employees may also simply learn the kind of tone to use on your customers from how their superiors express themselves in the workplace.
---
Must Read: How to Improve Customer Experience Using Employee Feedback
---
#6: Act on Your Customer Feedback
Sometimes when a customer gives their two cents on how things should run in your business, it can be easy to thank them, smile as they leave, and then throw their suggestion slip into the trash. Unfortunately, as a small company, you're more likely to endure customers who may know what your company should be doing. They expect more from you and feel you can value them more as compared to the big players in the market.
Often, they may be wrong but never show them that! However, if you listen to every single piece of advice you're offered, you can begin to paint a picture of what people want from your company, and you can actually learn some valuable lessons on how to streamline your business to meet customer needs. Don't ignore customer comments; actively seek them out.
Let us discuss a brand here. Glossier does skin care the best for its customers. They not only capture women feedback but also, act on it. Considerations for the customer are very much kept in mind during product development and then they are delighted with a product that meets their needs.
The Bottom Line
As you implement customer support strategy for small business, you will find yourself with a strong and committed customer base; ready to give your business for years to come. Customers who fall in love with your brand even begin to save you costs on advertising and promotion, as happy customers play a marketing army; spreading the word about your brand. Remember there is much to be gained.
Ready to turn customers into brand advocates?
Top 10 Customer Service Tactics & Strategies
Tip #1 – Focus on building rapport with customers
Tip #2 – Be present for your customer always
Tip #3 – Offer the same level of service to your customers
Tip #4 – Act on your client feedback
Tip #5 – Engage your employees proactively
Tip #6 – Resolve problems faster
Tip #7 – Never lose on existing customers
Tip #8 – Train below-par support agents
Tip #9 – Let customers help themselves
Tip #10 – Don't lie or manipulate your customers
Do you want a free Help Desk?
We have the #1 Online Help Desk Software for delightful customer support