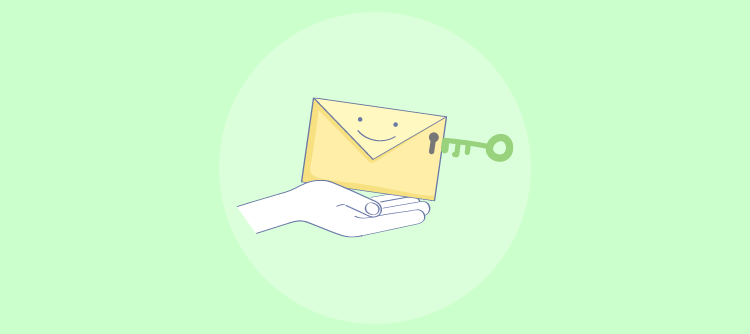 Is your email inbox overflowing? Are you struggling to respond to emails in a timely manner? Is work email management taking a toll on your professional and personal life?
If your answer is a BIG yes, delegating incoming emails might be a great solution to your problem.
Gaining control of your inbox can seem like a job in itself – dodging through spam emails, following up on past conversations, crafting brilliant responses, and so on. Why not delegate this job to an assistant?
When you delegate emails to an assistant, you can focus on other important tasks like attending business events or making strategic decisions. Having a well-skilled and trustable email assistant can help you conquer even the most disorganized inbox.
But how do you delegate your emails to an assistant? Is it even a safe decision? What precautions should you take?
Don't worry; we have all the answers you need. This blog explains what email delegation means and explores best practices for successful email management.
Here we go!
What Does it Mean to Delegate Your Emails?
Delegating incoming emails refers to the process of allowing delegated users to read, send, and delete email messages from your inbox. The process works great for executives or managers who can use an assistant to manage their inbox on their behalf when they are away.
For example, emails can be delegated to an assistant when you know you will be away on a business trip, vacation, or due to other reasons. Email delegation can be a more secure and time-saving solution compared to forwarding emails or sharing your account credentials.
In most cases, an email assistant can perform the following tasks:
Access your inbox
Read incoming emails
Respond to emails
Delete irrelevant conversations
Now that we have understood what email delegation means, let's explore the steps you can take to enjoy its benefits.
How to Delegate Your Email Inbox to an Assistant
Delegating emails is not rocket science. However, it should be done in a systematic way. There are certain steps you need to take and specific questions you need to answer for successful delegation. Let's explore them in detail below.
1. Find the Right Person for the Job
Email delegation is an important task and you need to be double sure about who handles this responsibility. Before hiring someone for the task, there are certain questions that you need to address:
What skills do you expect?
If you want to trust someone with your inbox, they need to have a clear understanding of your work, responsibilities, as well as priorities. Jot down the skills you feel are important for someone to manage your calendar invitations, billings, or other routine inquiries.
It is also important to know that the assistant's grammar and spelling knowledge is as good as yours. Remember, while skills can be learned over time, trust is something that should be fundamental.
How do you find an assistant?
You can check with your HR to see if your company provides email delegates. The ideal assistant can be a peer who understands your work or a subordinate who has more time than you. It is always advisable to avoid family members or relatives as it can be a big challenge to maintain professional relationships with them.
2. Find a Suitable Email Management Tool
The best email management tool can make your assistant's life easier and help you reach inbox zero faster. So what features should you look for in your tool?
When choosing an email management system, you must look for features such as shared inbox, email prioritization, labels, automated email routing, internal notes, collision detection, and more.
For example, with the email prioritization feature, your assistant can easily sort emails based on their priority. Moreover, with collision detection, they can see if someone else is working on the same email.
Similarly, with the internal notes feature, the assistant can add a note to an email response. This note is only visible to your team and can be used to share relevant context.
3. Set Clear Expectations
Once you have found the "right person" to rely on and you have selected the right tool, it's time to communicate your goals and expectations.
Whether you are hiring a part-time or full-time assistant, make sure there is a clear understanding of work hours. This will help you calculate billable hours and initiate payments accordingly.
You also need to create a feedback mechanism process. Communicate when and how you will be sharing feedback about performance and quality. This will ensure you and your assistant are on the same page in terms of expectations.
4. The Final Hand-Over
Once all the nitty-gritty details are taken care of, it's time to hand over your account to the email assistant. Now, there are multiple ways of doing this. You can of course share your account ID and password with the assistant. However, this can be a risky proposition.
So what alternatives do you have? Many popular email clients such as Gmail and Outlook offer a delegation service. With the email or inbox delegation feature, an assistant can easily access your inbox using their own password.
If you want your assistant to reply as you do, you can draft sample replies. The assistant can use these as the skeleton of an email and share consistent responses.
What Can Go Wrong When You Delegate Email?
A lot of things can go wrong when you hand over a big responsibility to someone. But we don't let that scare you. The important thing is to be aware of issues that could potentially pop up so you can do everything possible to prevent them before they happen.
Here are some popular "problem areas" that you should be aware of when delegating your inbox to a subordinate, peer, or professional assistant.
1. Hiring the Wrong Person for the Job
Hiring the wrong assistant can lead to many negative consequences. You might end up wasting a lot of time and money on assistant training and onboarding. Moreover, it can act as a big distraction and drain your productivity.
While writing work emails, a lot is at stake. If your assistant does not have the relevant skills and knowledge, it can have a big impact on your reputation. Imagine if a client receives a poorly drafted email response or one where the attachments are missing.
2. Lack of Clear Communication
As discussed above, you need to set the right expectations from the get-go. If there is no common ground around goals and expectations, it can lead to confusion.
For example, suppose you did not convey to the assistant that they need to check your calendar daily and remind you of your urgent meetings. An important meeting comes up with a business partner, but you forget about it and your assistant doesn't remind you. As a consequence, you miss the meeting and lose the potential business.
3. Lack of Trust
Delegating incoming emails to an outsider requires trust. When you allow someone else to take control of your inbox, you have to trust them with your authority and sometimes, even your career.
A lack of trust can make you hoard important details from your assistant. For example, you might not tell them about a confidential email that you are expecting. Such instances can interfere with your work, lead to poor communication, and prevent you from moving forward.
Email Assistant Best Practices
From leveraging automation for instant delegation to adopting email templates, we have shared the top email delegation best practices for you and your assistant.
1. Prioritize Urgent Emails
There is no doubt that a cluttered inbox is bad for both productivity and mental peace. When you have dozens of emails to reply to, how do you know which ones deserve your immediate attention?
With a shared inbox tool, your assistant can set the priority of incoming emails as High, Low, or Normal. So all high-priority emails will automatically appear at the top of the screen, offering better visibility into work. Moreover, your assistant will know which tasks to focus on first and plan their workday better.
Read More: 25 Effective Email Management Tips Trending in 2022
2. Use Email Templates to Save Time
Chances are you receive repetitive emails every day. For example, if you work in the customer service department, you probably receive emails related to returns or exchanges, product complaints, delivery inquiries, and more.
By adopting ready-to-use email templates, your assistant can save time and respond faster. The assistant can simply copy-paste a template depending on the scenario and add a dose of healthy personalization.
Read More: 20 Customer Service Email Templates for Super-Fast Responses
3. Keep Yourself Updated
While you have delegated emails to an assistant, that does not mean you forget about the people who matter to your work or business.
Encourage your assistant to keep you posted on important emails. For example, if an email contains a request for an important meeting next week, you want to be sure your assistant passes on this information a couple of days in advance. Similarly, if there is an urgent inquiry from a big client, you want to be made aware of it.
4. Practice Consistency
Every email that goes out of your inbox should be consistent and reflect your vision. Inconsistencies in language or silly grammatical errors can make you look unprofessional.
Encourage your assistant to maintain a respectful and professional tone of voice in your email replies. Moreover, ensure the assistant proofreads the email body and double-checks attachments before hitting the send button.
Delegate Incoming Emails to Reach Inbox Zero Faster
Let's be honest, we all are racing against time. Especially, when you are a C-level executive or manager, you have a lot of tasks on your plate – making strategic decisions, attending business meetings, etc.
In such a time-crunched environment, managing work emails can seem like a cumbersome process. When you delegate emails to an assistant, you can achieve an organized inbox, respond to every email in time, and foster strong business relationships.
When choosing an assistant, look for key skills, set clear expectations, and keep a tab on high-priority emails. Moreover, you can use an email management tool such as ProProfs Help Desk to automate your workflows and reach inbox zero faster.
Do you want a free Help Desk?
We have the #1 Online Help Desk Software for delightful customer support