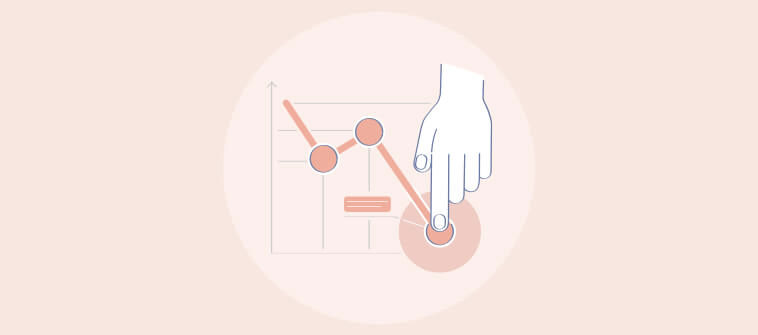 Just like sales or marketing, customer service teams are always under the pressure to reduce customer service costs and stick to "the budget".
But with never-ending phone calls and flooded inboxes, how do you improve the customer support experience without spending some dollars?
keeping your service costs down does not mean ignoring customer satisfaction. It means designing your workflow in such a way that enhances productivity and helps you save money along the way.
With customer service becoming a key brand differentiator, it has become all the more important to track costs, adopt the right AI-powered customer support software, and train your agents for optimum productivity.
If you are also looking to slash your expenses, this blog is for you. We will reveal the top ten cost-saving ideas for customer service that will help you delight customers and increase your profits. After all, a penny saved is a penny earned!
Why Good Customer Service is Great for Your Bottom Line
Customer service departments are mostly viewed as contact centers that have little to do with a company's direct growth. But here is the truth, customer service can have a direct impact on your organization's bottom line. Although it costs money to run a sophisticated customer service team, imagine the negative impact if there was no one to support your customers.
Here are some statistics that highlight the importance of investing in good customer service and reducing customer service costs:
Attracting a new customer is 6-7 times more expensive than retaining a current one.
52% of customers say they have made an additional purchase from a business after a single positive customer service experience.
70% of customers claim they have already made a choice to support a business that offers great customer service.
Therefore, it is clear as day that good customer service can help your business attract more prospects, close more sales, and retain existing customers.
How to Calculate Customer Service Costs
Monitoring customer service costs is a great way to understand where the money is going and how you can cut down on unnecessary expenses. While many will tell you to reduce your costs, not everyone will tell you how to calculate it in the first place. Don't worry, we have got your back!
To calculate your customer service cost and present it in a meaningful manner, you need to monitor metrics such as cost per support ticket, cost per order, or cost per revenue. In this section, we will focus on the cost per support ticket.
Cost per support ticket = Total cost of customer service/ total number of tickets resolved in a given time period
First, calculate your total customer service expenditure for a month. It can include employee salaries, equipment, software subscription rates, travel costs, and other investments. You can always take help from your accounting department.
Next, you should know about the total number of support tickets your team resolved in that month. In this case, you can use your help desk reports.
Let's assume your total customer service expenditure in March was $3600 and your team resolved 1200 support tickets in total. Therefore, every ticket is costing your business 3600/1200, which is equivalent to $3/ticket.
10 Tips to Reduce Customer Service Costs
It is natural for your customer service team to be under a tight budget. But that does not mean you compromise with the quality of support. Here are 10 expert tips to reduce customer service costs:
1. Hire & Retain the Right Customer Service Professionals
Hiring customer service employees is a costly affair. Your business needs to spend on candidate sourcing, eligibility tests, background checks, referral rewards, job listing sites, and the list goes on.
According to a Glassdoor study, the average business in the United States spends about $4,000 to hire a new employee and around 24 days to fill a vacant position.
Therefore, to keep your customer service costs down, your business cannot afford to make hiring blunders. You need to hire people with the right experience, skill sets, and motivation to support customers.
But hiring the right people is only half the battle won. It is equally important to retain your best talents and keep them engaged. Provide them with a work culture where they feel empowered and present the right opportunities for professional development. Recognize their efforts in keeping your customers happy and reward them with incentives or other perks.
2. Shift to More Cost-Effective Channels
Today customers have a great number of options to contact a business for support. However, to reduce costs, you need to drop expensive channels such as the phone and make a gradual shift towards more cost-effective channels such as live chat or email.
The average cost of handling a customer call falls in the range of $1.15 to $0.75 per minute. That comes out to an average of $0.95 per minute. Imagine the humongous expense when your team handles more than a hundred customer calls per day.
Phone support is great but here are some compelling reasons why it should not be your only communication channel:
A phone support agent can handle only one customer at a time. This means that during peak hours, phone lines can reach full capacity and make customers wait for long to speak to an agent.
The initial investment is quite high. You need to buy an expensive toll-free number, phones, headsets, and relevant software to record customer service calls.
As an alternative, you can direct your customers to cost-effective channels such as live chat, SMS, or email. For instance, a live chat agent can successfully handle around 2-3 chats at a time and offer quick resolutions.
3. Automate Workflow With Help Desk Software
You don't have to be an MBA graduate to know that time is money in the business world. If your team can get more done in a short span of time, you can reduce customer service costs and keep customers happy. Yes, it's as simple as it sounds!
The right help desk software can help you automate a majority of your workflow and rise above manual tasks. You can allow team members to collaborate across departments and enhance team productivity.
Let's see how help desk software enables you to automate your daily work:
Automated ticket routing: Your agents don't have to play pick and choose every time a new ticket arrives. Help desk software automatically distributes tickets among agents who are the most capable to resolve them.
Canned responses: This is another feature that can save plenty of time. Instead of typing a response for every customer email, agents can choose an appropriate canned or saved response, customize it a little according to the situation, and hit send.
Track Key Performance Indicators (KPIs): In order to reduce costs, customer service managers are always asking their team to achieve more numbers. With insightful reports and performance metrics, you can see the number of issues resolved by an agent and evaluate customers' ratings.

4. Offer Proactive Customer Service
Shifting from reactive to proactive customer service is one of the best tips for reducing customer service costs. Proactive customer service helps you solve problems long before customers reach out with queries or complaints.
According to research, approximately 67% of customers now use social media networks like Twitter and Facebook to seek resolution for issues
Here are some strategies to reduce customer service costs by being proactive:
Use Social Media for Important Announcements: Around 47% of customers follow you on social media to stay up to date on company news. This makes social media an important public platform where you can offer proactive customer service. For instance, during the start of the COVID-19 pandemic, a lot of brands took to social media to share updates about business hours or how they were tackling this unprecedented challenge.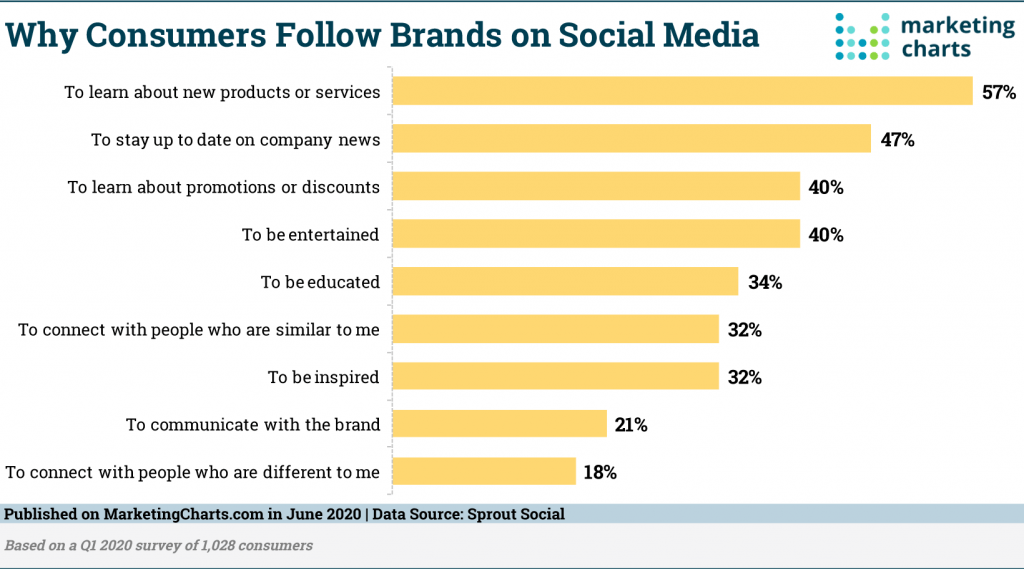 Send Proactive Emails: In addition to social media, you can use email to notify customers about scheduled maintenance, outages, or unexpected downtime. Unlike social media, where all your followers can see your post, you can use email to target a specific segment of your audience. Here is an example of Netflix sharing a proactive customer service email.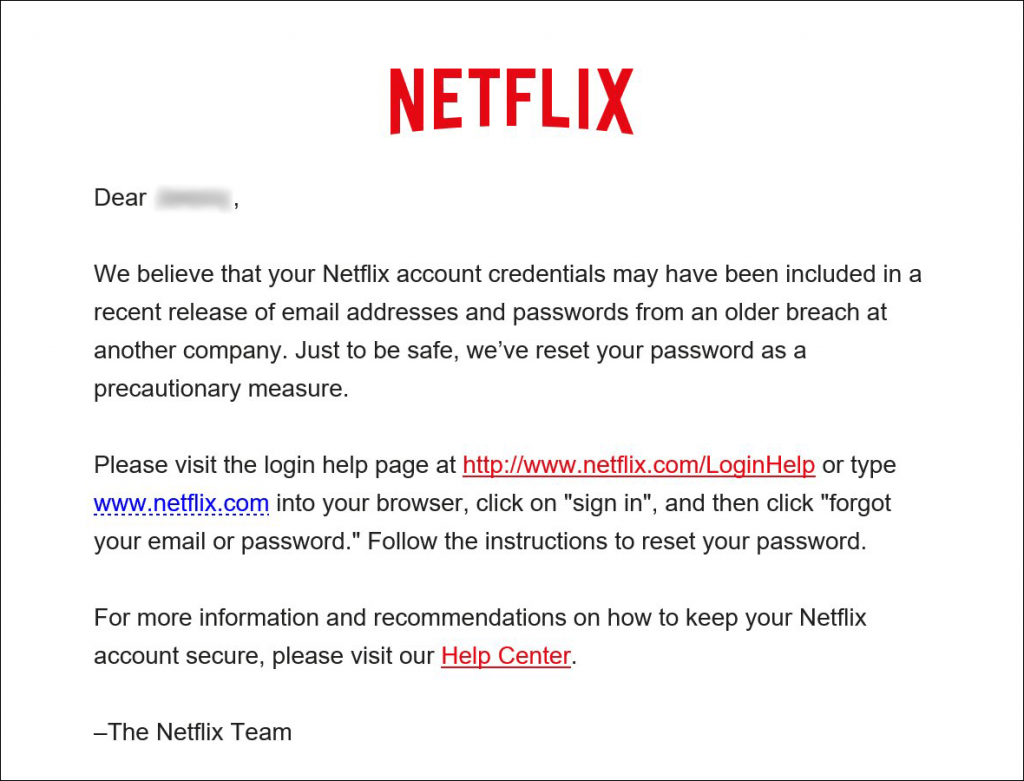 Keep Customers in the Loop: One of the most popular customer service questions is "What's the status of my issue?" To minimize such interactions, always keep customers updated about their ongoing tickets/issues. Send them automated text messages, emails, to inform them about their ticket's progress.
Read More:  Proactive VS Reactive Customer Service: Which One Should You Choose?
5. Leverage AI-Powered Chatbots
AI-powered chatbots are a great tool for reducing costs in business. These bots use artificial intelligence and natural language processing to understand 'intent' and 'sentiments' behind a customer question. This helps them share the most appropriate response.
According to Chatbots Magazine, organizations can reduce customer service costs by up to 30% by implementing conversational solutions such as chatbots.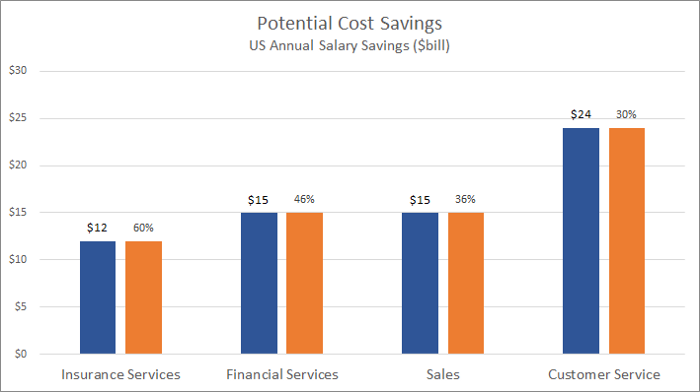 So what are some "money saver" abilities of chatbots?
Establish a 24/7 Presence: Even when customers need help in the middle of the night at 2 am, they can interact with a chatbot and get quick answers.
Chatbots don't charge you by the hour: Unlike agents who have to be paid for their services, bots usually require a one-time investment.
Reduce training expenses: Businesses usually spend a great deal of money on training customer service agents. However, AI-powered bots can self-learn and share more refined responses with the passage of time.
Read More:  A Quick Guide on What is a Chatbot and How it Works
6. Make Knowledge Accessible & Encourage Self-Service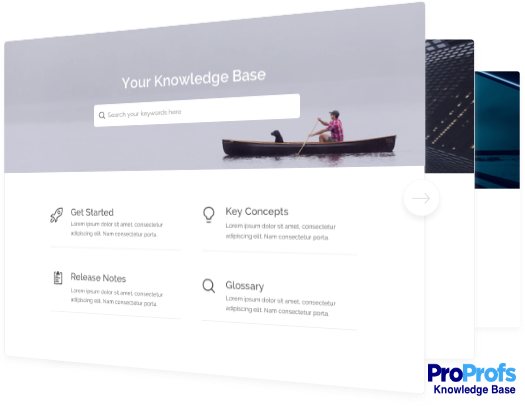 Knowledge is the most valuable asset for your business and there is no point in keeping it to yourself. The more knowledge you share, the more knowledge you gain about customers and employees. Are there cost benefits too? Yes, of course!
According to a McKinsey study, the average knowledge worker spends 19% of their time searching for and gathering information.
This means that if your customer service employees are working 8 hours every day, they are wasting around 1.5 hours just searching for the right information. Imagine the number of issues they can handle instead.
The same goes for your customers, they might be calling your support team for basic queries such as product price, return policy, etc. Therefore, to rise above this challenge, you can create a dedicated knowledge base for both customers as well as team members. Encouraging self-service will help you reduce support tickets, train agents, and reduce customer service costs.
7. Identify and Fill Skill Gaps
The presence of skill gaps in your customer service team can lead to low productivity, inefficient support, and increased costs. Working on such skill gaps is one of the best ways to reduce cost of service.
Unskilled agents can prove to be a never-ending burden on your team. They will take longer to resolve issues, constantly interrupt their peers for help, and increase the overall cost for customer service.
What can you do to make your team more efficient?
Train agents on specific skills: You don't need "jack of all trades" in your team but skillful masters. Identity your agent's unique talents and train them on relevant skills. For instance, an agent with great interpersonal skills can handle customers who visit your store. Similarly, an agent with technical skills can offer technical troubleshooting steps via phone or chat.
Avoid unnecessary escalations: A lot of support tickets are escalated to a higher rep or manager simply because the lower-tier agent does not have the required authority. Avoid such escalations by giving more power to your agents. Even if an issue has to be escalated, create a proper structure so that the issue does not keep moving from agent to agent.
Make agents improve their soft skills: While it is important for a rep to know your products or services inside-out, it is equally important for them to display the right attitude and behavior. Conduct regular seminars and train agents on soft skills such as active listening, patience, positive body language, empathy, leadership, etc.
8. Interactive Voice Response (IVR)
For cost-effective customer service, you need to embrace technology. The interactive Voice Response (IVR) system is one such example that can prove to be a cost-cutter and productivity booster.
IVR systems can interact with customers and perform actions based on the customer's keypad selections or voice response. Let's see how it can be beneficial for your team.
Save time with skill-based routing: A lot of time is wasted connecting a customer to the right service representative. Most businesses simply connect the caller to the first agent who is available which can waste time and increase your customer service cost. However, the IVR menu can be designed to route a call to the agent who has the relevant skills to resolve an issue.
Reduce agent intervention: With a speech-enabled IVR, customers can easily get the help they need without even having to interact with an agent. For instance, customers can call to get information about their appointments, bookings, support ticket status, refund status, etc.
Improve First Contact Resolution (FCR) rate: FCR refers to the number of issues that are resolved in the first contact without the need for subsequent calls or emails. When customers can get answers to their basic queries, they don't need to contact your support team again. This means that a single contact is enough for customers to find help. Therefore, IVR systems can help you improve your FCR rate.
9. Create an Online Forum/Community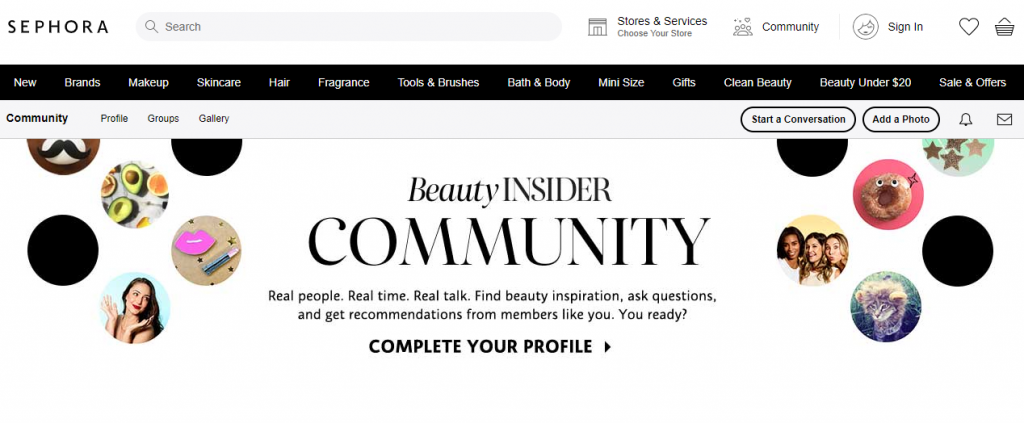 An online forum/community can help you allow the exchange of information between prospects and existing customers. Users can post questions, share their unique experiences, offer expert tips, and help each other in this process.
Creating an online forum for your audience is one of the best cost-saving ideas for customer service. You can give customers the right platform to find solutions to their issues and your agents can always monitor the answers shared by other customers.
So how can an online forum help you reduce customer service costs? Well, an online forum acts as a social media platform for people who use your products or services. This means that whenever they face any small issue, they can refer to similar questions posted on the forum and find help rather than contacting your team for support. This naturally gives your team more time to avoid unnecessary tickets and focus on more pressing issues.
In addition to user engagement, forums help you identify problems faster. For example, if a lot of customers have posted about a feature that does not work, you can forward this to your product team and make necessary improvements.
10. Poor Customer Service Can Prove to Be the Most Expensive
No matter if you own a small startup or a multi-million dollar firm, you cannot afford to offer poor customer service. If customers do not get timely support, eventually they will stop doing business with you.
The problem does not stop there. Angry customers will not hesitate to lash out on social media and tell hundreds of others about their bad experiences.
Believe it or not but poor customer service is costing your business the most. A report by NewVoiceMedia reveals that poor customer service is costing companies more than $75 billion a year.
So what can you do to turn the tables around? How do you offer great customer service?
Own up to your mistakes: Whether you made a customer wait for long on hold or you hurt the sentiments of your audience, you need to apologize for your mistakes. A sincere apology can go a long way in keeping your customers happy and will show them that you care.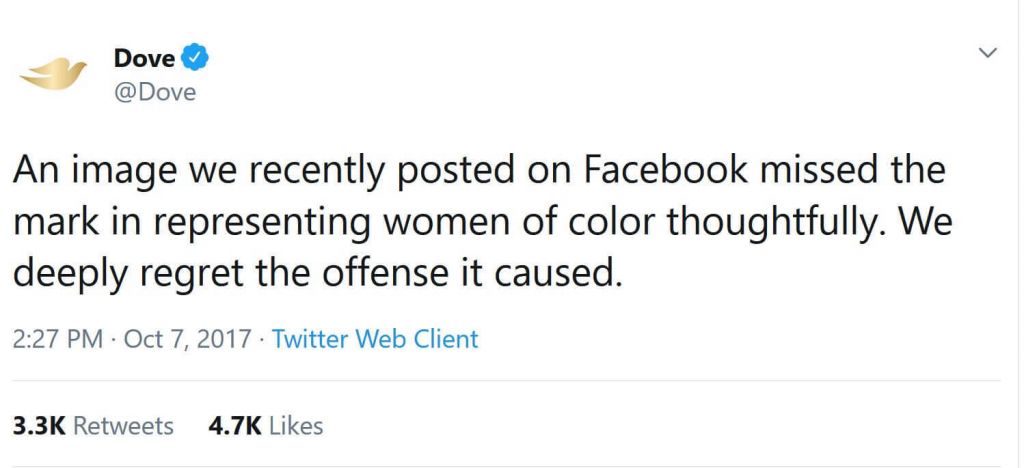 Personalize interactions: Even the slightest dose of personalization is enough to make customers feel special and buy from you again. Greet them with their names, remember their past interactions, and share personalized product recommendations.
Implement customer feedback: A lot of businesses share surveys with customers but never really act on the suggestions offered by them. Spend time to analyze your survey responses, appreciate customers for their feedback, and implement suggestions that can make a positive difference.
Read More: 30 Customer Service Tips for Delightful Customer Experiences
Reduce Customer Service Costs Without Compromising on Quality
Some entrepreneurs think that cost-cutting will lead to a reduction in customer service quality. Well, they are not entirely right. You can always tweak your existing process or bring in new technology such as help desk software to save time, track productivity, and become more efficient.
While some of your costs are fixed and cannot be changed much, there are certain cost-saving ideas for customer service that can give you great results. Focus on more cost-effective channels such as chat or email, offer proactive support, create a knowledge base, and empower your employees to retain them for a long.
Do not feel disheartened if you do not see eye-catching results in the first week or month. Remember, everything great does not happen overnight. We are sure gradually you will see positive results. Good luck!
Do you want a free Help Desk?
We have the #1 Online Help Desk Software for delightful customer support