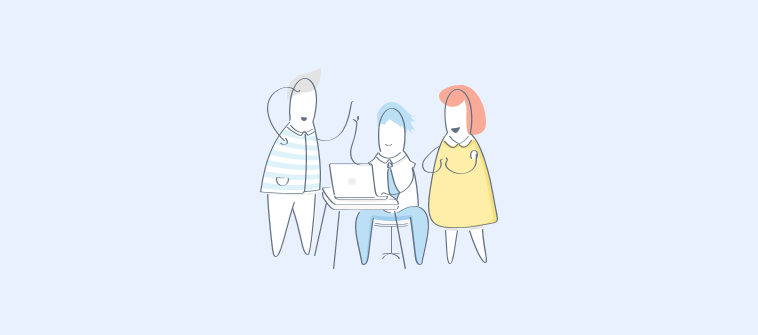 You have heard the phrase "worth their weight in gold", haven't you? Why do you think it exists?
Gold has a strong universal appeal. It is bright, shiny and rich in its color. There's something to the way it looks that makes us want to have a piece of it. Although used in various other forms, prominently gold is just loved as an ornament. After all, it is one of the most appealing and valuable assets in the world.
While some people adore gold, everyone understands its significance. So you say someone is worth their weight in gold to highlight how immensely valuable they are to you. That they are so important, you would find it too hard to carry on without them. Family members, siblings, and friends are the ones that usually come to mind.
For business owners, their customers are valued the same way.
Why Use Help Desk Software?
Every business decision you make is either directly or indirectly associated with your customers. For example, change in pricing, change in policy, change in the product line, etc.
You are mostly assured of a healthy and prosperous business if you can keep your customers happy and satisfied. However, it is a long journey –
First, you turn potential leads into customers

Then you give them your product and/or service of value

You effectively address their questions and grievances

Customers are satisfied and they come back for more

You maintain your work quality and eventually, they become loyal to your brand

Loyal customers create positive word-of-mouth publicity and get you more customers
Seems pretty straightforward but it is hard to pull off. Which is why you have dedicated customer support in place as well. This is vital, especially for online businesses.
But customer support doesn't guarantee customer happiness on its own. It has to be well-planned and faultlessly executed. Simply assigning agents to handle customer queries is helpful only to an extent. Like if you have very few customers to interact with, you can probably take care of their questions and requests on the go.
When you have an increasing number of customers, you can't rely on spontaneity to handle your customer queries. Irrespective of how many questions you get asked by customers, it is always better to be prepared with a system that helps you methodically manage such situations.
A good help desk software is the one every business owner requires.
There are a number of reasons that answer questions like "why use help desk software" or "why ticketing system is needed":
Streamline internal and external communication

Make customers self-reliant by offering a knowledge bank

Use live chat for increased efficiency

Increase your agents' expertise over a period of time
Streamlined Internal and External Communication
When a customer sends a query using the email ID mentioned in your 'Contact Us' page, it goes directly into a shared inbox and is saved as a ticket.
This is what a good help desk software does – it creates a single inbox for your various departments like sales, billing, etc. So that all tickets, regardless of their nature, can be seen at one place. Just like a typical email inbox.
An email-like shared inbox also means that the interface appears familiar and user-friendly which ensures a short learning curve for your agents. However, the biggest advantage is that both your internal as well as external communication becomes streamlined.
Based on your requirements, all tickets automatically get categorized in their respective departments. All the concerned individuals can see them and work on them accordingly. Furthermore, tickets can be prioritized depending on their severity, so that more important tickets are addressed first.
It also prevents duplication of efforts. All departments can track the present status of a ticket, collaborate and handle it step by step. This smoothly takes a ticket toward its end where it is finally resolved in a timely manner.
Canned responses can be used to answer a number of questions that are common in nature or frequently asked. Such predefined responses reduce the manual effort of repeatedly answering such queries.
A single, combined, inbox keeps the overall communication tight, prevents loss of information and helps deliver timely results to customers. This is the primary reason why ticketing system is needed.
Make Customers Self-reliant by Offering a Knowledge Bank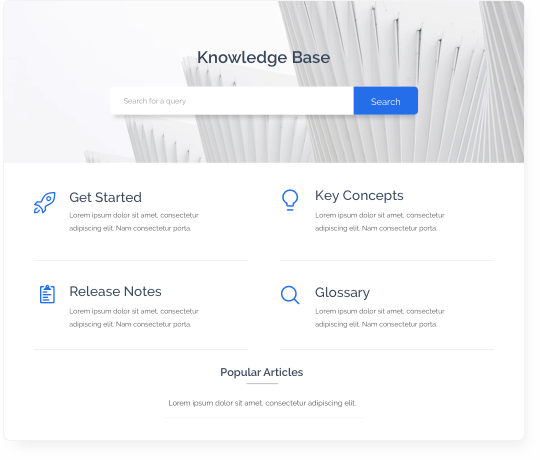 Good customer service is not just defined by good products and support. As a business owner, if you can make your customers more knowledgeable about your product and services, it will surely help you in the long run.
Why? Because informed customers ask fewer or no questions. Product manuals, user guides, FAQs, etc., create a solid knowledge base that passes a large amount of information to customers making them much less dependent on asking questions.
This means that ticket-count doesn't increase unnecessarily. With ticket numbers in control, you will prevent your agents from getting overloaded with queries.
The good thing is, even customers don't resort to asking questions easily. They would prefer to acquire the information from a knowledge base before putting any effort into calling or writing an email to your support staff. A study says that over half of consumers on the internet feel they are unable to resolve an issue on their own because of lack of information online. So, rather than having them explore the internet, provide a knowledge base on your own business website that saves your customers' time and earns you the praise.
Be assured that customers always notice these customer-centric efforts from your side.
Use Live Chat for Increased Efficiency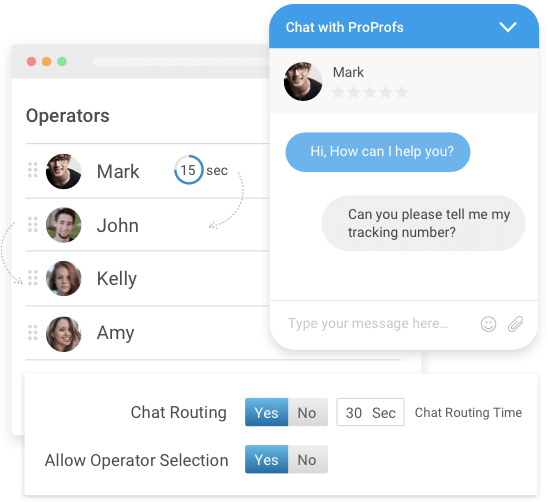 You might already be using chat support so that your customers can interact with your agents for assistance. But without a help desk system, you are not really using it to its full potential (and vice versa), especially when your agents are offline.
Combine them together, and see the quality of your customer support rising remarkably. A good help desk software allows integration with a Live Chat tool. There are a number of tools in the market that allow this. For example, ProProfs Help Desk can be integrated with ProProfs Chat to further increase the efficiency in resolving tickets.
Besides the typical usage of live chat where customers can ask for instant help, they can also use it to request for an update on their tickets. Further, when the chat is offline, all customer queries in this situation are automatically turned into tickets and sent to the Help Desk inbox.
---
Also watch: Why use Live Chat Software for website
---
Increase Your Agents' Performance Over a Period of Time
A help desk software can also offer real-time surveys to customers or request them to give feedback on a chat recently concluded. You can make such surveys absolutely specific to your business by using the NPS (Net Promoter Score) system. This helps in gauging an agent's performance to recognize any improvement areas. Over a period of time, this guarantees improved agent performance.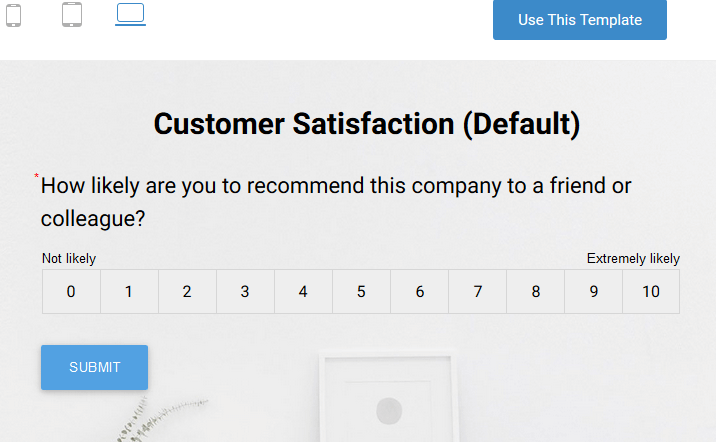 Furthermore, chats also allow agents to understand customers better as they interact with them in an informal manner. You can also look at chat history to study how a certain customer interacts and how good they understand your brand. In turn, you also get to know what they really want. Eventually, you can customize your way of approaching different customers thereby giving them a personalized experience.
This is also essential for creating a satisfying customer experience. All these benefits of a Help Desk software combined are the answer to questions like "why use help desk software".
A good help desk software is increasingly becoming an essential requirement for creating an effective customer support system. Its role in consistently delivering satisfying customer experience is simply undeniable.
Do you want a free Help Desk?
We have the #1 Online Help Desk Software for delightful customer support